Baselworld 2018 Bell & Ross : When the past inspires the present
By MyWatch
Bell & Ross' saga started in an aircraft cockpit and was driven by the ambition of designing watches directly inspired by aeronautical instrumentation, the ultimate point of reference regarding precision, legibility and reliability.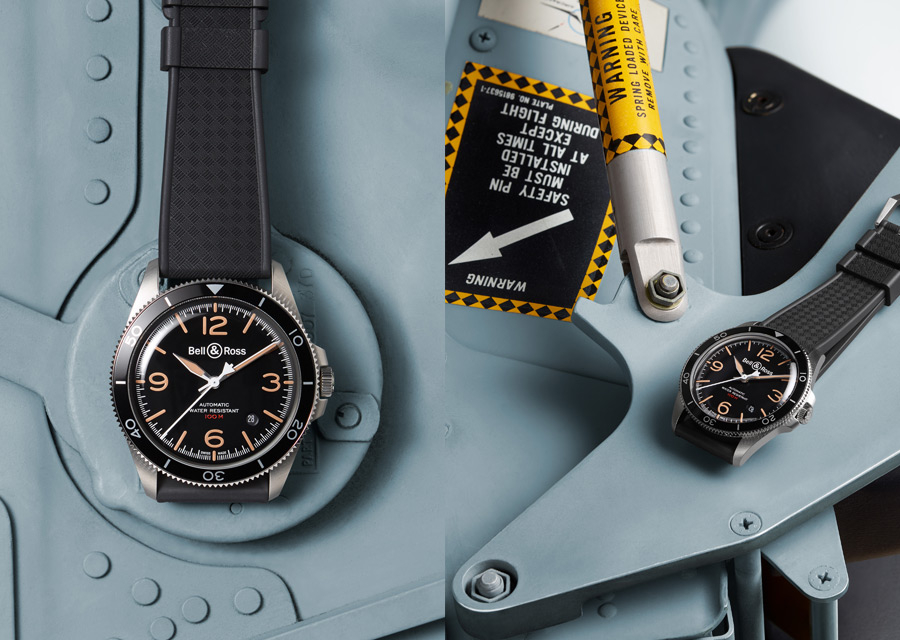 In just a century, the aircraft has evolved from the Wright brothers' biplane to the Rafale. Regardless of the era and the device itself, watches have always been a precious aid helping crews with navigation and providing operational support to pilots. The stakes are even higher when the aircrafts are involved in combat missions. This is why all military-inspired Bell & Ross watches comply with the strict specifications established by the armed forces.
HERITAGE: a transversal concept
The heritage between today's Bell & Ross watches and their glorious predecessors is strong. So, when Bell & Ross decided to launch a watch collection in 2009 highlighting the key eras in aviation history, what name could be more apt than Heritage? The distinctive feature of the BR Heritage collection is that it unifies its models, of varied forms and functions, around a common concept. Square, round, three-hand or chronograph, they all share the characteristic of expressing the passage of time through colors and a patina that give them a vintage look. Thanks to this aesthetic effect, and the combination of beige numerals on a black background designed by Bell & Ross, they have managed to introduce an iconic style into the watch market. Now, the flagship collection starts a new chapter with the BR V2-92 and BR V2-94 Steel Heritage.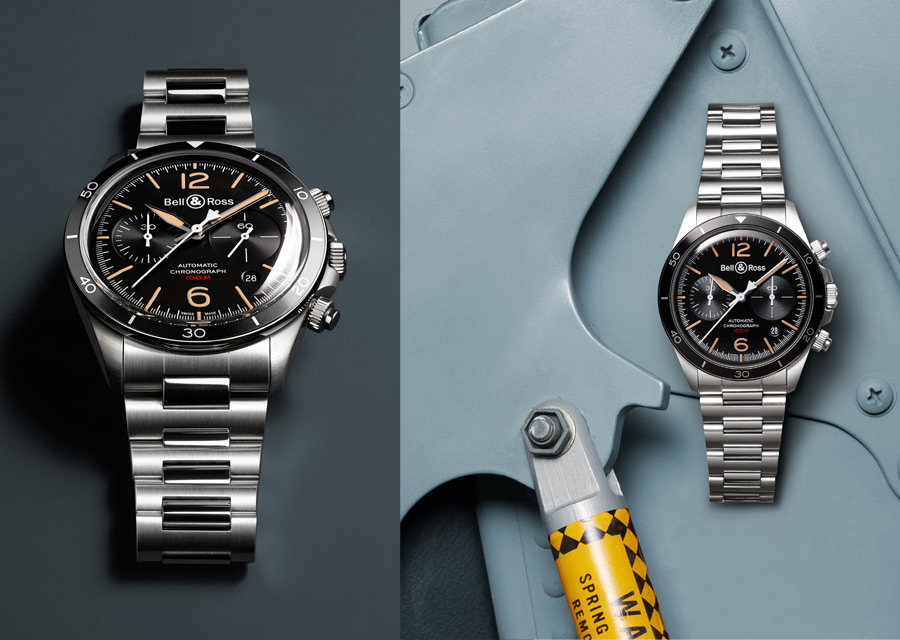 New watches bursting with history
Since 2009, Bell & Ross has paid tribute to pocket watches from the Great War and to flight instruments from the 1940s. Today, the Vintage collection is entering its third generation, and the new models have seen their design evolve. The new versions feature the iconic black dial with its traditional sand-coloured 12, 3, 6 and 9 numerals, as if aged by the patina of time. They evoke the past, and at the same time belong to the modern era, thanks to the latest watchmaking technologies and materials that combine high performance with a retro spirit. The details include a polished/satin-finished steel case with a slightly smaller diameter of 41 mm, push-buttons and a screw-down crown to reinforce the water-resistance of the case, rounded lugs that match the new metal bracelet with fine links to ensure it sits comfortably on any wrist, and the sapphire crystal with an ultra-curved finish to evoke the style of vintage watches.
Inspired by instrument panels from 1960s aircrafts, the BR V2-92 and BR V2-94 Steel Heritage measure time with precision whilst cultivating a resolutely retro look. A Vintage spirit with the Heritage concept at its heart.