JEWELLERY
"Clash" at Cartier!
It is the epitome of jewellery watches: the new Clash [Un]limited watch by Cartier is the result of perfectly mastered graphic precision. Its architecture navigates between facetted angles, clous carrés, a bevelled dial and beads that roll over each other on the bracelet. This perfectly illustrates Cartier's great understanding of the art of shapewatches, which is inherent to the great luxury brand.

By Chloé Redler
The Clash [Un]limited watch by Cartier, in orderly disorder
The new Clash [Un]limited watches by Cartier give a playful tone to this collection.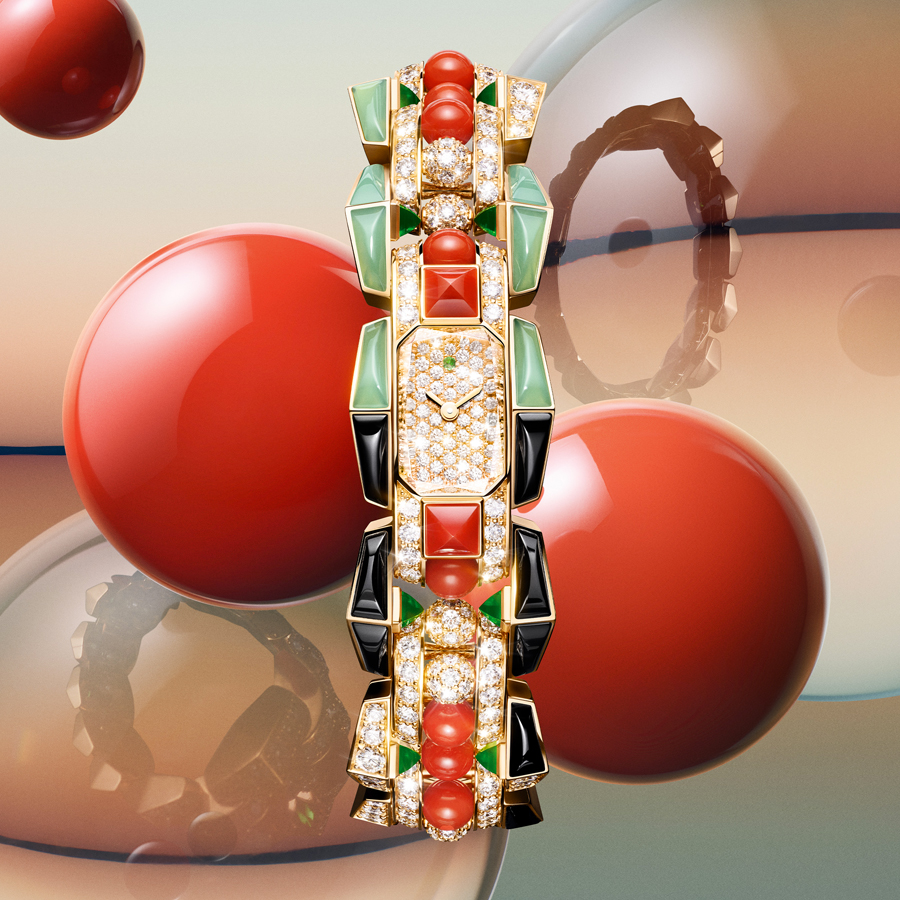 This extremely creative piece imagined and designed by the watchmaking studios of the Maison gives a new perspective on Cartier jewellery watches. Its geometry and style dramatically play opposites as the straight and structured lines "clash" with the round beads.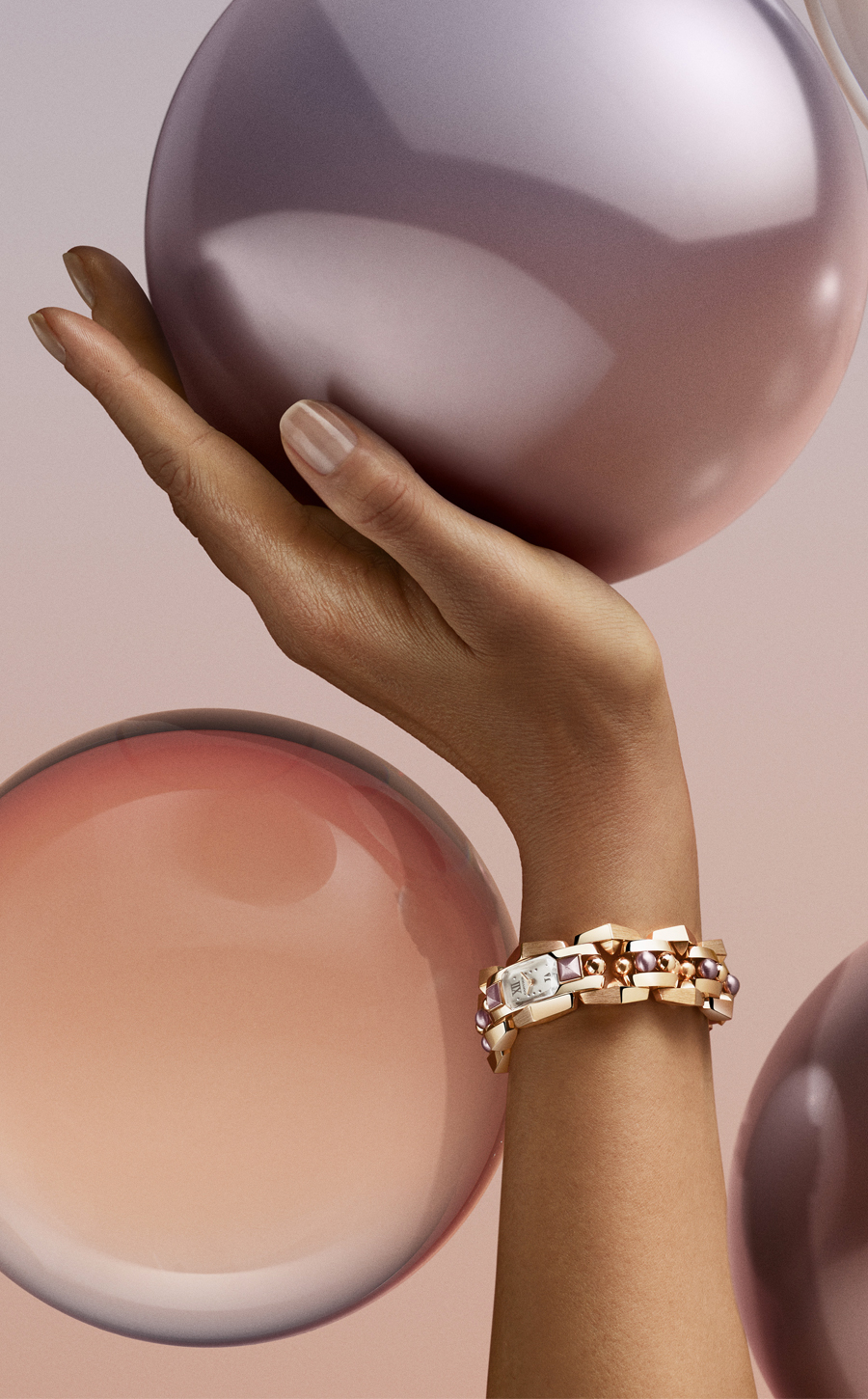 This watch collection of parallel lines and broken curves is a true shock for the world of jewellery, and the worthy successor of the incredible Jeanne Toussaint's sense and treatment of volume.
Playing with shapes and materials
This new watch knows no limits. It never fails to tell us its stories by playing with shapes and juggling with materials.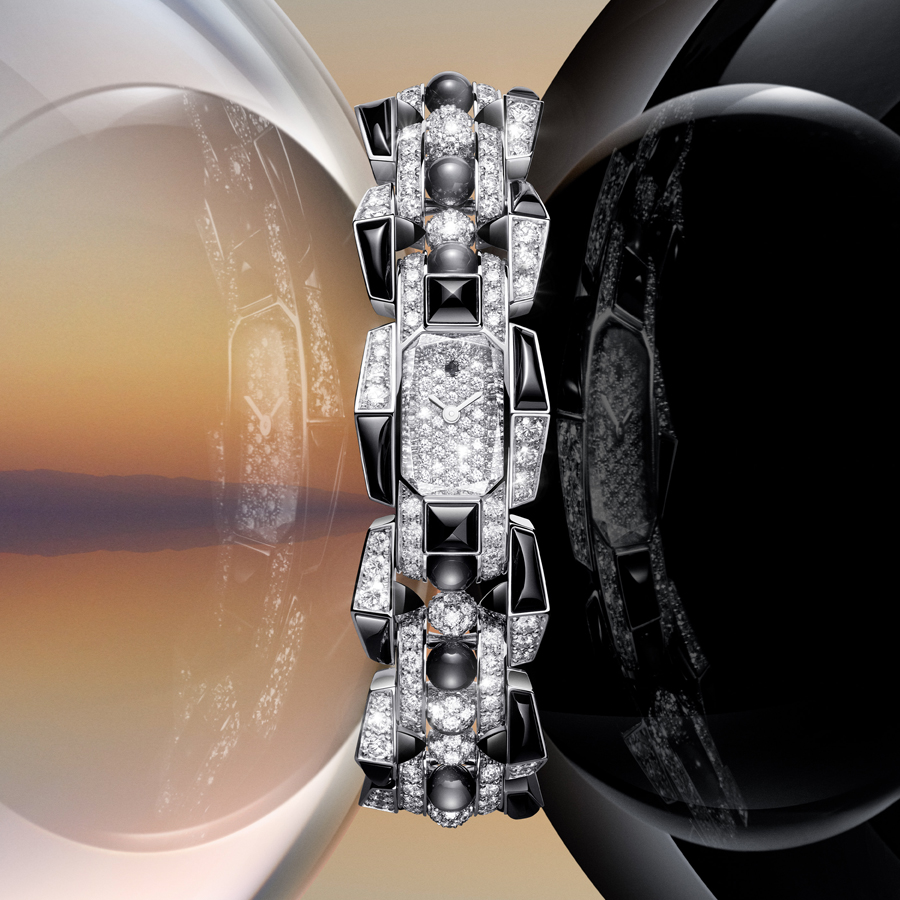 Specially developed by Cartier, this extraordinary purple gold cohabits with the more traditional yellow gold, grey gold and rose gold. Whether these have a brushed or a satin finish, they share the crown with precious stones to create a perfect harmony of materials.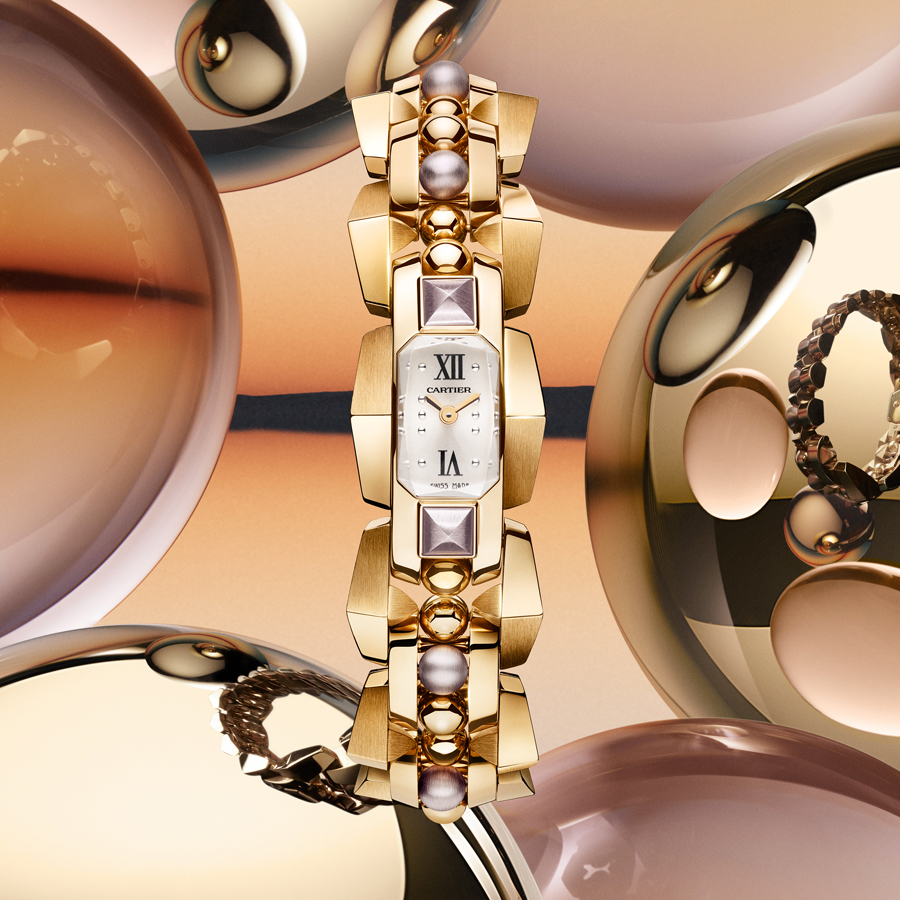 Now that onyx and spinel have met diamonds and that tsavorite, coral and chrysoprase have come in sync, the Clash [Un]limited has become unstoppable.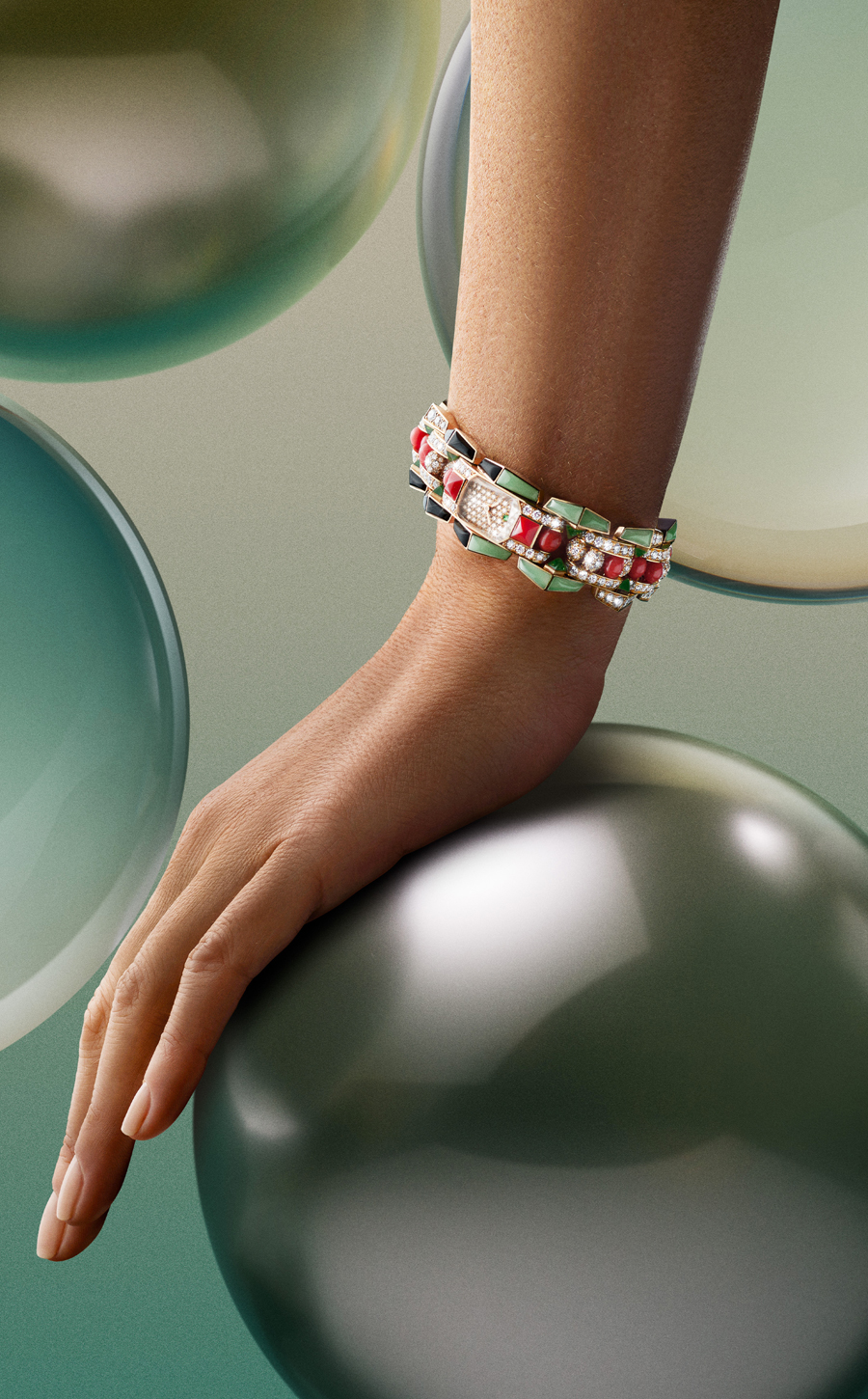 This watch, produced in five edited variations in limited edition, has a rectangular dial with bevelled and faceted angles (18.4 mm x 32.8 mm) and is powered by a quartz movement of fine Swiss craft.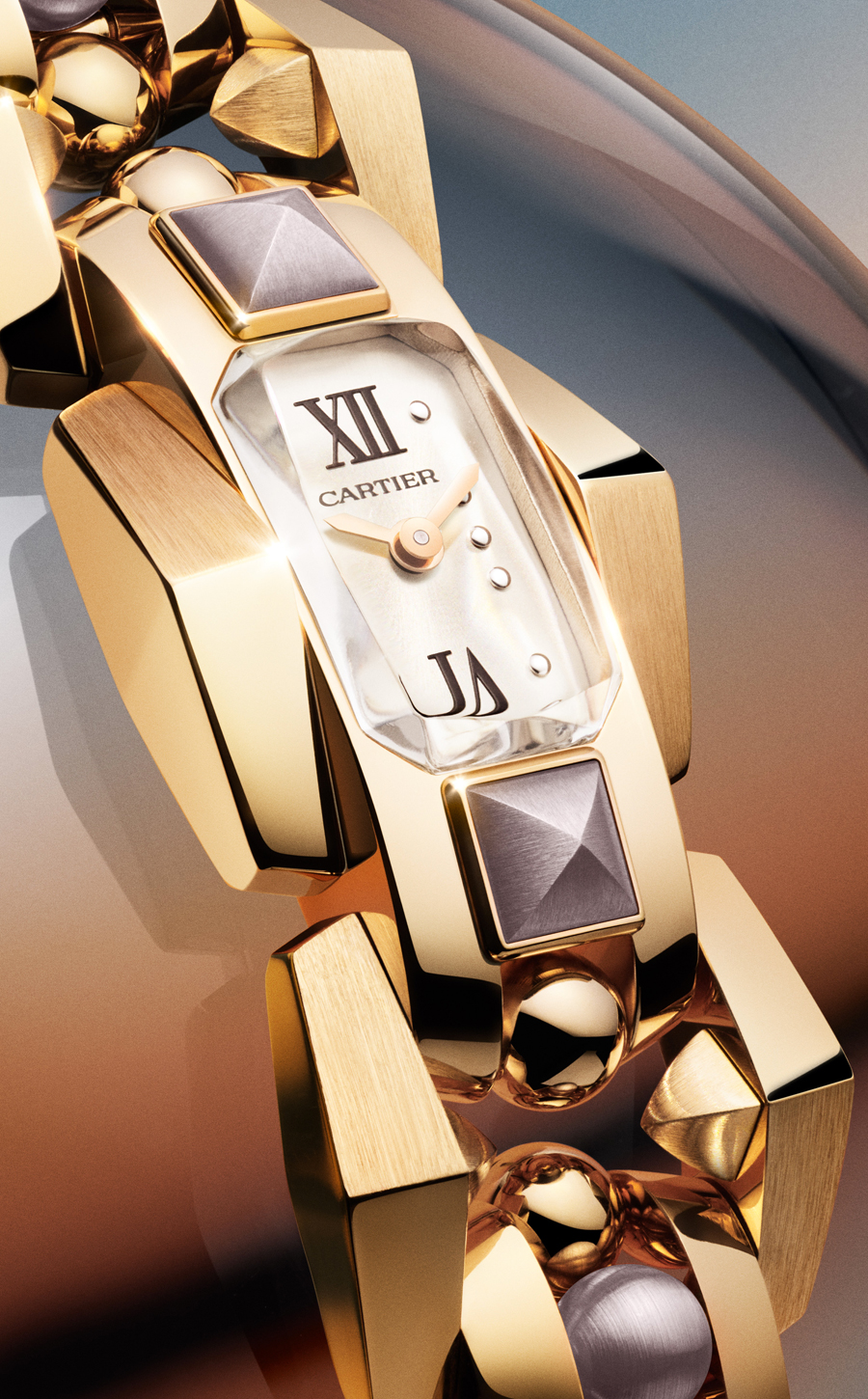 Click here to read Cartier's Clash [Un]limited watches full technical sheets.
See also :
Read also :