Dior Makes Sun and Moon Collide
By MyWatch
La D de Dior collection welcomes a new reference, for which French designer Victoire de Castellane took her inspiration from founder Christian Dior's passion for divination. The resulting piece upholds its name of Rose Céleste, in a very poetic tribute to astrology.
Nicolas YVON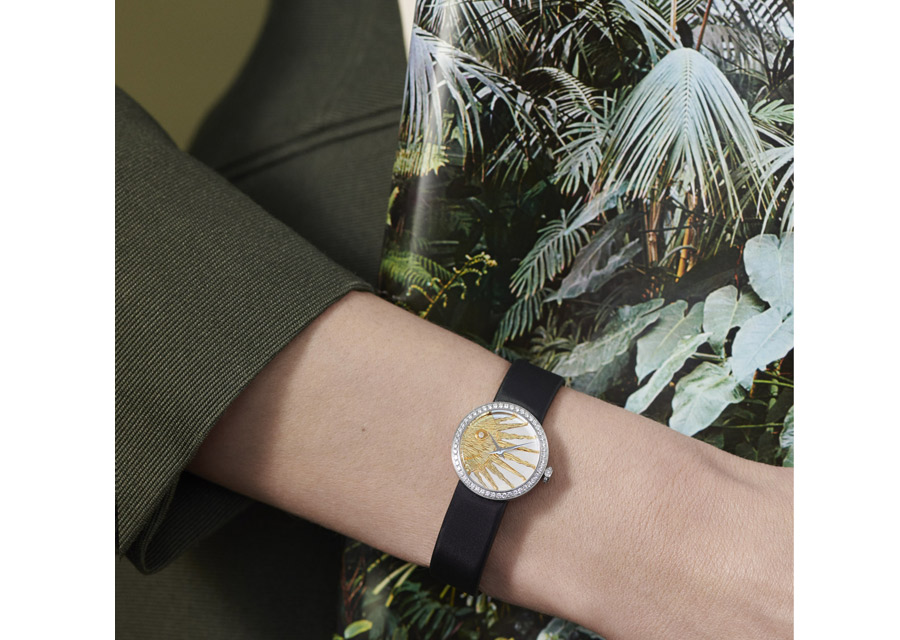 La D de Dior collection was the Maison's very first watchmaking line. It was created in 2003 by then creative director Victoire de Castellane, who infused her watches with her unique poetic spirit. She proceeded to give these instruments a feminine touch—by inlaying them with diamonds, jewels, noble materials, and gold or steel alloys. Which makes for a very subtle effect, and for often aesthetically pleasing results. The elements are organized around different case sizes—while they always remain the same perfect circular shape—and around different colour variations that sometimes dare to venture into bold and electrifying territories. The collection also showcases their master craftsmen's talent, who carry on ancestral techniques and rare skills.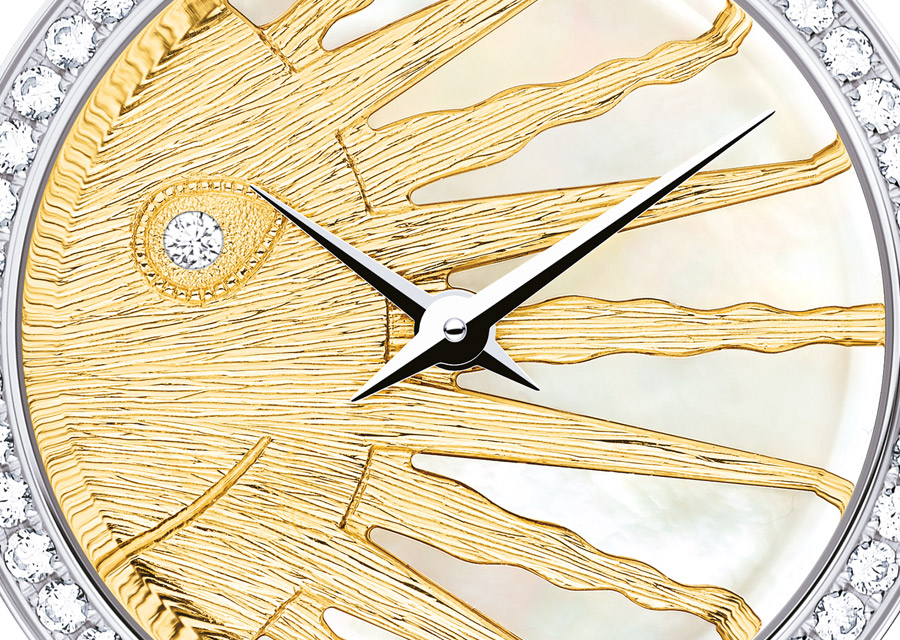 Of all the latest variations to date to join the La D de Dior family, the Rose Céleste edition makes for a logical addition to the series that echoes the famous Rose des Vents collection, also imagined by Victoire de Castellane. Here, the creator chose to favour artistic originality, and got her inspiration from the different aspects of Christian Dior's personality: his important superstition, his belief in signs of destiny, his trinkets, and more importantly his passion for divination and astrology.
This La D de Dior is made brighter by the presence of sixty-seven diamonds. It also displays a 25-mm diameter and shows its attachment to modern trends by presenting the watch with a black satin strap that can be changed accordingly to one's desires, and to one's outfits.
It is powered by a Swiss Made quartz movement, hidden under a fascinating and original mother-of-pearl dial, on which a majestic and very figurative Sun made of gilded, chiselled, and meticulously embossed metal smiles back at the world, all the while observing the wearer with its diamond eye. The caseback has another surprise that completes the astral look of the timepiece. It is decorated with a polished moon that is accompanied by three little diamond stars that shine on the dark base.
Sun on one side and Moon on the other, and never shall they ever meet…Just as French musician Charles Trenet once sang it.