Christmas selection
Fine wine: the sparkling regions of France
End-of-the year parties are a privileged moment where we can meet and gather around a good meal. There is no better occasion to open a bottle of wine, and trying to pair them with your meal is a pretty fun game.

By Valentin Cotton
There are lots of Christmas selections in magazines or websites. But today we will focus on nine wines to open at dinner or perfect to put under the Christmas tree for your epicurean loved ones. Our selection is not based on prices or on a rating. It is rather based on how our editorial staff reacted when they tasted each bottle. I would say this is Christmas magic.
THE CHAMPAGNE SELECTION
Boizel Blanc de Blancs
It is time to move to the Chardonnay's kingdom, at Épernay. The Maison Boizel also displays a big family tradition; indeed, its sixth generation is now running the business. Their philosophy of wine making also express this traditional aspect: malolactic fermentation and partial barrel ageing.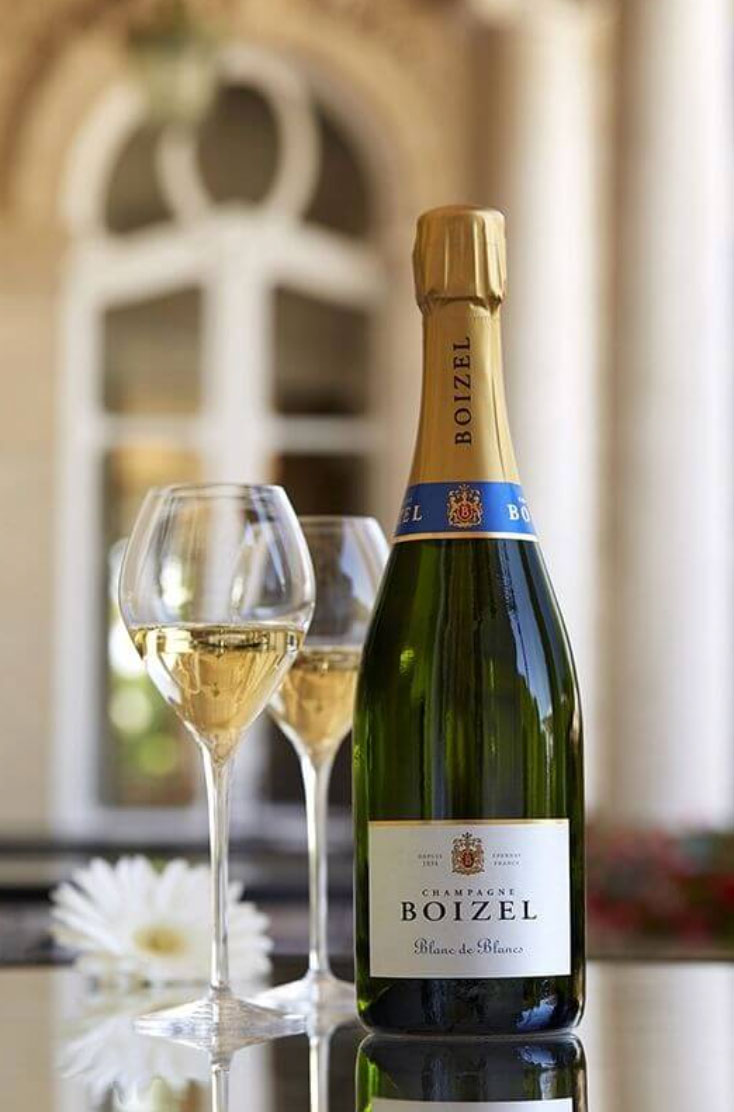 What we hope to get from a Champagne blanc de blancs (made exclusively from Chardonnay), is above all delicacy. Indeed, this kind of grape variety shows a great finesse, developing white flowers and citrus-like aromas, and brioche and honey notes after ageing in barrels.
The Blanc de Blancs cuvee from Maison Boizel has all these characteristics, which is why we have chosen it. The parcel selection adds up a certain minerality that brings a particular maturation to the champagne and offers its desired savouriness!
You will have both delicacy and elegance… what more would you ask for? Everyone will enjoy it!
Price: € 47
https://boutique.boizel.com/essentiel/champagne-blanc-de-blancs-sous-etui.html
Christian Gosset BRUT A01 Grand Cru
Gosset, you have certainly heard this name. Indeed, it's the oldest Wine House in the region… and Christian? He used to run the Maison Gosset-Brabant with his brother. But in 2015 he decided to vinify for himself, in its name, some winemaker champagnes. He then got some parcels, all of which in Grand Cru, in the famous village of Aÿ. He was 55 years old when he started this adventure, in the hopes of living a new youth. His first vintage wine is from 2016, launched last year and getting a warm welcome from the press.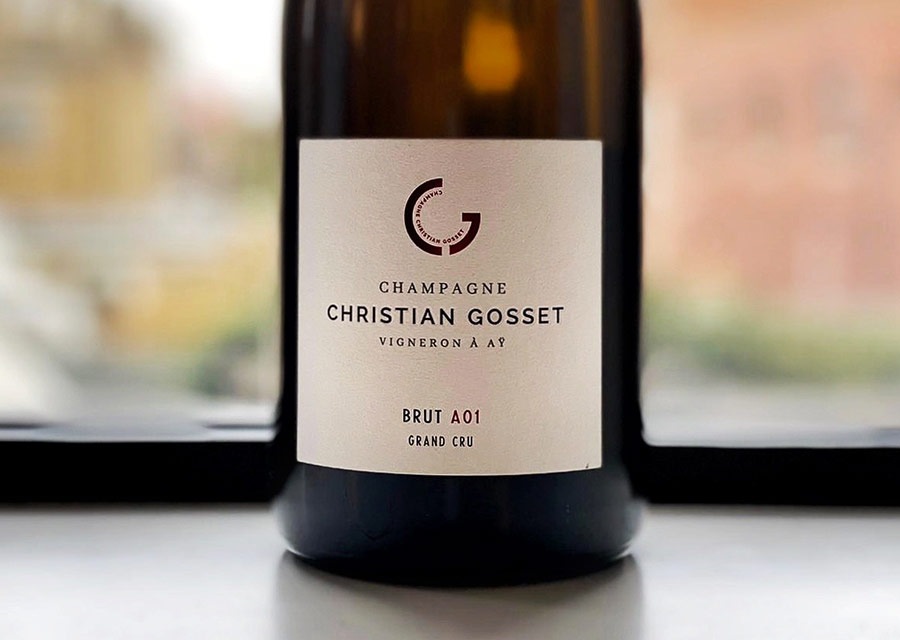 His wine range is small (4 cuvees) and the production size is confidential (10,000 bottles for the Brut and 5,000 for each of the three parcels).
We chose the Brut A01. A champagne made only from Grand Cru parcels, with 80% of Pinot Noir of Aÿ. Which is one of the most qualified villages for this grape variety. A very light intake of sugar (5g/l) and barrel ageing gives a magnificent balance between a beautiful aroma and a carved profile, of a rare elegance.
Your palate navigates from floral and pear aromas, with a delicacy from brioche notes. You can enjoy it during the appetizer, but this champagne is also the ideal beverage to pair with your meal.
Price: € 34
https://www.plus-de-bulles.com/fr/champagne-christian-gosset/brut-A01.html
BOLLINGER R.D 2007
Among all Champagne Maisons, Bollinger is probably the most confidential and exclusive one. When we pronounce its name, we think about a family Maison more than about a brand, and rightly so.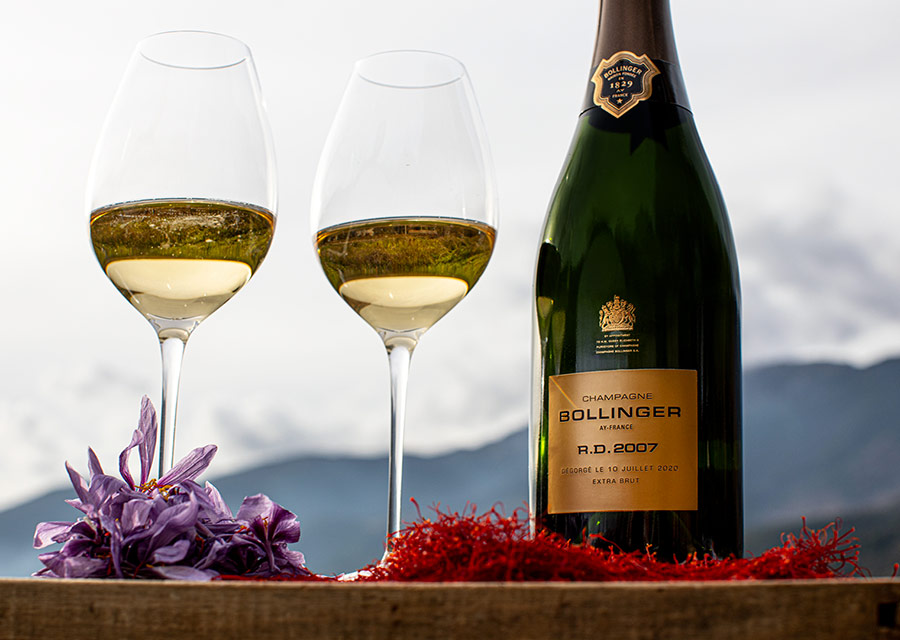 Some years ago, Madame Bollinger herself used to invite prestigious guests to eat in this house where are stored thousands of bottles. If James Bond has been drinking Bollinger for 40 years, it's also thanks to this great lady and her friendship history with the Broccoli's family, the franchise's producers.
The Maison offers several cuvees, mostly Pinot Noir. Of course, we all know the Spécial Cuvée, a Brut sans Année, that perfectly sums up the Bollinger's DNA.
But we want to put the spotlight on their most prestigious cuvee: R.D. Behind those letters hides the term "Récemment Dégorgé" ("recently disgorged", in French). The champagne goes through two fermentations. After the bottle's fermentation, the wine is "disgorged" in order to include the dosage liquor (which helps controlling the sweetness of the wine). Then there is a second fermentation before its launch. 
This R.D. cuvee is thus a vintage wine, only produced during the best years. After that, there is a long ageing in the Maison's winery, to delay its disgorgement. Meaning that you will have an unmatched complexity.
The aromas are powerful. You will smell honey, brioche and nuts aromas. And after aeration, you will be surprised to discover notes of yellow fruits, Mirabelle, but also, the rare and exceptional scent of saffron.
You can either serve it, pairing with poultry in sauce for example, or… put it under the Christmas tree to enjoy it in the future, for this is one of the best-ageing champagnes.
Price: € 270
https://www.vinatis.com/44068-champagne-bollinger-cuvee-rd-2007-en-coffret
THE WHITE WINE SELECTION
Château Rollan de By "Le Blanc" 2019
When Jean Guyon, owner of several Châteaux in the Medoc that produce red wine, decides to make a cuvee of white wine, we are immediately curious of the result.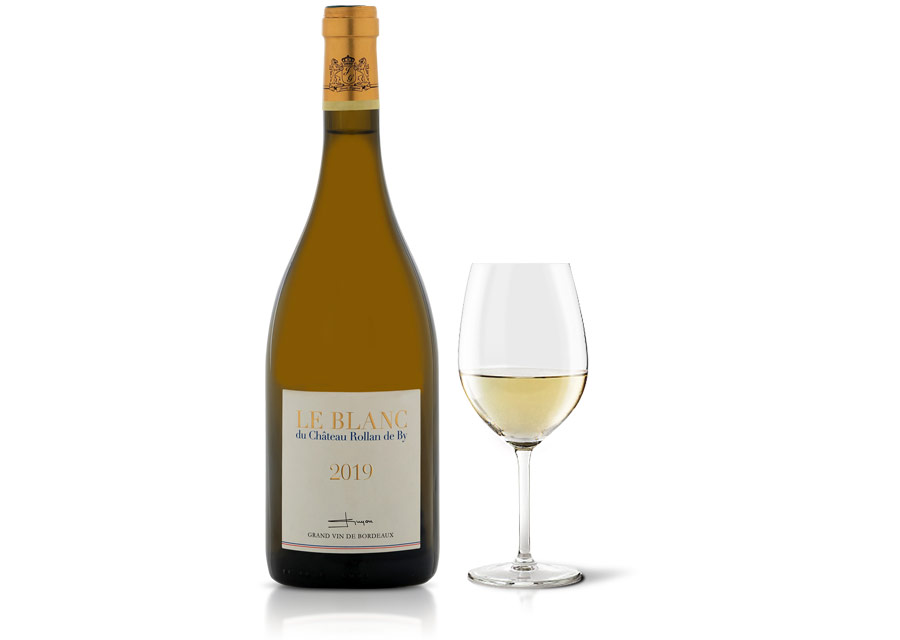 The Bordeaux codes are respected, this 100% Sauvignon is locally produced in the Château Rollan de By. Its savoury profile along with floral and citrus-like aromas results in a wine full of delicacy and very appealing.
It instantly recalls iodine, oysters and seafood for a perfect match.
You were looking for an out-of-this-world wine? Different from the Pessac blancs wine but following the same codes? Then this is the one for you, it is perfect!
Price: € 27,50
DOMAINE BELARGUS Cuvée RONCERAY 2018
With this wine you will not be only offering a very good wine to your guests (and to yourself). Indeed, it is also a beautiful trip to the Anjou Noir region. This region is the home of the best locally produced ligériens wine (a wine that comes from the Loire region). On the path of the Quarts de Chaume (a title that used to be held by the lordship because of its quality), many fabulous alcoholic nectars can be found, made from the region's best wine variety: the Chenin.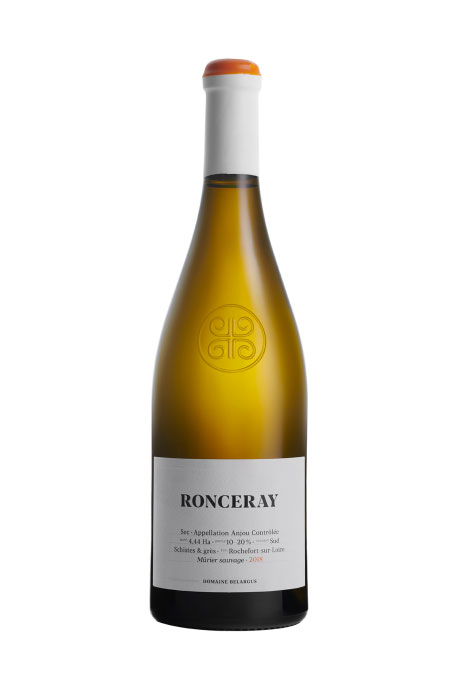 Over the years, wines with a high sugar intake have become less trendy. And thanks to the young Belargus winery, many great dry wines are being produced there. 
Belargus is the name of a local butterfly. Ivan Massonat chose it to name his winery in 2017. Massonat does not come from the wine sector but he had, from the beginning, the ambition to produce the greatest wines on the most beautiful parcels of the region. For this, he chose a young and extremely talented team. He didn't have to wait long. In 2018, the first vintage has been unanimously praised, and got 100/100 grades from some international critiques.
It is time to get one of these Belargus bottles before a price increase. Especially before they go out of stock, victims of their own success.
Ronceray is a cuvee of great complexity, beautifully revealing the great Quarts de Chaume region. The barrel maturation is perfectly integrated, offering an impressive volume to the wine. The fruit is omnipresent, with delicious sour notes at the end giving an extraordinary aromatic persistency. Definitely love at first sight. Don't hesitate to decant it before serving; it will give a more polished look to it!
Price: € 30
https://doretdevins.com/produit/domaine-belargus-ronceray-blanc-2018
Domaine Barmès Buecher, Riesling Grand Cru Steingrubler 2017
There is no way to make a Christmas selection without a wine from Alsace. It would be either a professional fault or negligence. Fortunately for you, it is not an issue here. Forget the late harvest Gewurztraminer served with foie gras, already seen so many times (even if this pairing is exceptional). We'd like to present you this dry wine, a Riesling that comes from the magnificent region of the Grand Cru Steingrubler. This grape variety has a great acidity, with citrus-like notes, but also with more characteristics to it that we all love.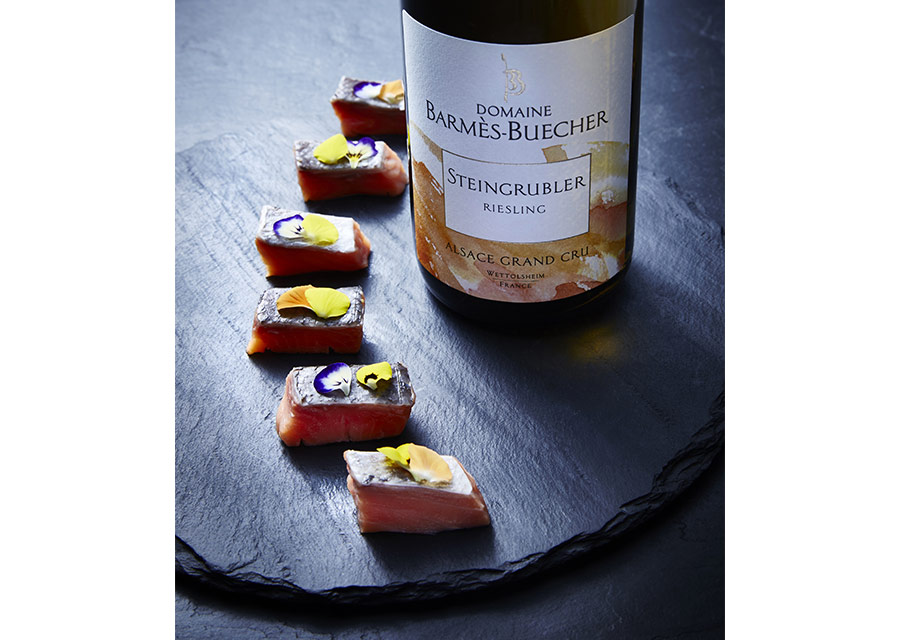 Indeed, this cuvee bears an oil smell very much appreciated in many German Rieslings, which gives a fabulous complexity to the wine. Once again, the Barmès Buecher vinery, which works on biodynamic, delivers a wine of extreme precision and energy that excites our taste buds!
Price: € 28
https://www.caves-carriere.fr/fr/barmesbuecher/11226-riesling-grand-cru-steingrubler
THE RED WINE SELECTION
Château Haut Condissas 2012
We could not make this list without selecting a wine from Bordeaux. The Château Haut Condissas is the Haute Couture ambition of Jean Guyon in the Médoc, a true classified Grand Cru, with no name since it was created before the Grand Crus classification created in 1855. At the Château, they pamper the vines, and take care of every detail in a 15-hectare domain that produces wine.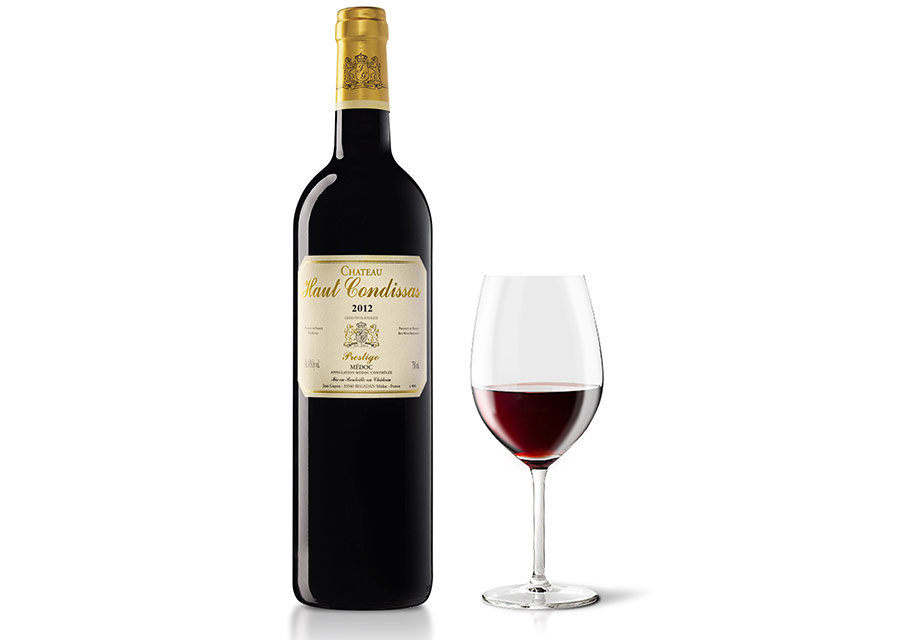 And the result is there: a very precise wine, with great potential of maturation. The vintage choice in this selection is not innocent. Indeed, this cuvée from 2012 is probably the better classified one in the ready-to-drink category. Criticised when the grapes were harvested early that year, it turns out the critiques were unfounded. Of course, it is not the most reliable vintage wine, nor the one with better maturation potential. But nine years later it is the one that we enjoy the most from the last decade. 
You'll have a great wine, ready to drink, and all you have to do is enjoy it with a Beef Wellington on Christmas Eve! Also, the Château Haut Condissas markets its own wines, allowing it to offer different vintages, so your 2012 will come directly from… the Château's wineries!
Price: € 45
Domaine Armand HEITZ Pommard 1er Cru "Clos des Poutures" 2018
Now it's time to go to Bourgogne to discover one of these wineries held by a young generation of winemakers who represent all the values of the next-generation agriculture. Agriculture? Yes, because Armand Heitz doesn't only create –great- wines. Ecological conscience is present and after less than 10 years, the winery has entered the agroforestry world with a permaculture farm, a cattle breeding and more recently the purchase of a Château in order to offer wine tourism.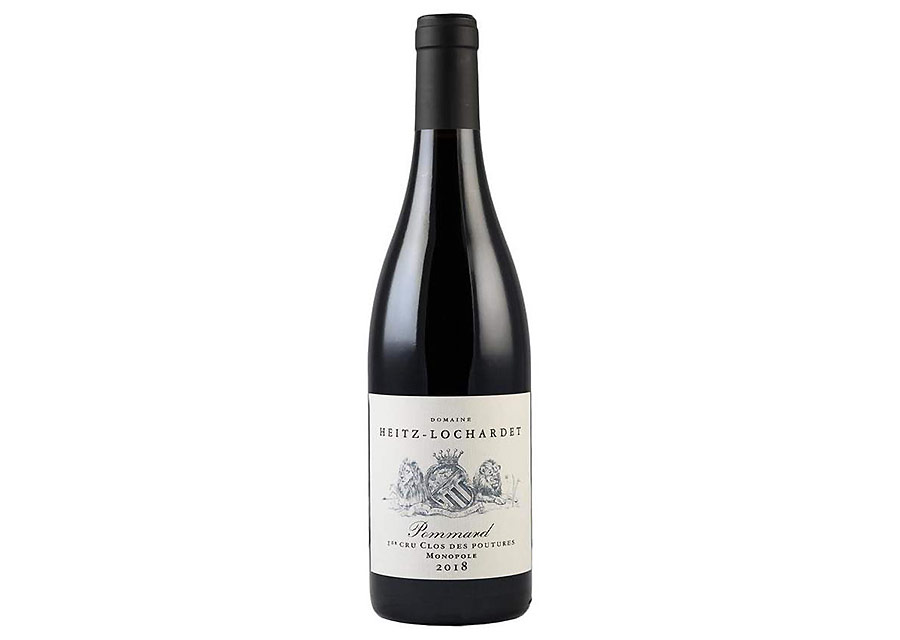 All of that in phase with Armand Heitz' philosophy. After reclaiming gradually the family vines (his parents were not winemakers), he started the creation in 2013 with a strong identity for each "climat" (name of the parcels in Bourgogne). Above all, he wants to respect the region, the living, and its traditions.
The cuvee "Clos des Poutures" choice was not innocent. Great winemaker, and lover of white wine (the winery owns some vines from the Chevalier-Montrachet appellation), Heitz also produces red wine. As a proof, his "climat" that he owns in monopoly on Pommard is certainly one of the best red wines from Côte de Beaune. Forget what you know about this appellation of full-bodied wines that cannot be drunk before reaching twenty years. This one is delicious, a true fruit and freshness combination. You can drink it now, but its structure will allow it to age perfectly. Praise for finesse and Pinot Noir!
Price: € 80
Domaine des Roches Neuves "Clos de l'échelier" 2016
Upon seeing this selection, the neophyte might be surprised. A Saumur-Champigny in a Christmas selection? No Bourgogne, Bordeaux or Châteauneuf-du-Pape? Well, yes, the Loire valley offers many wonders, and Saumur-Champigny is certainly one of the most beautiful titles along the river. Thierry Germain created the Roches Neuves winery 30 years ago. From the start, the winery focused on the juice's energy and the respect of the region: organic farming then biodynamic. The fame came quickly, and a few decades later the winery is unanimously acclaimed and is now a reference in the region.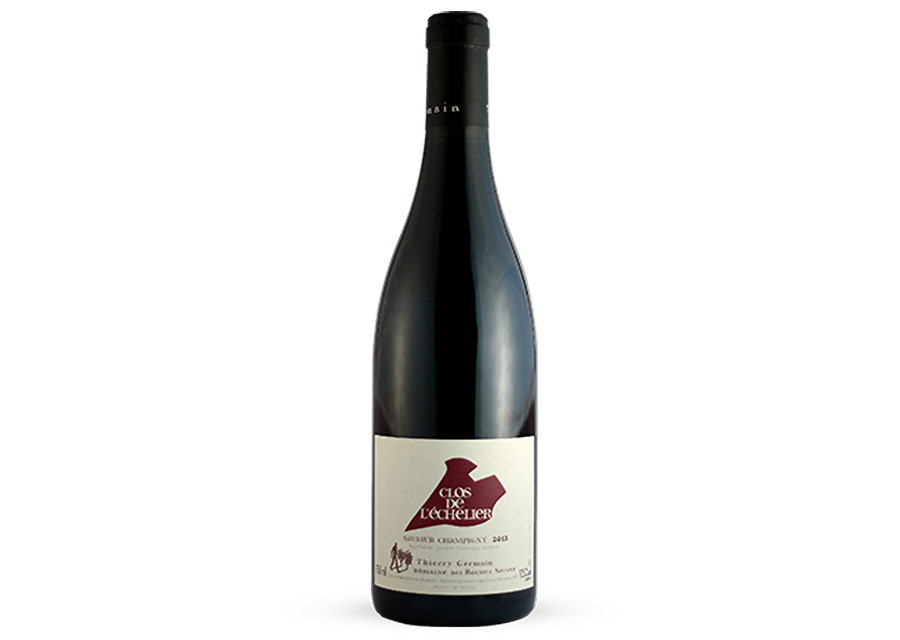 The wine range is beautiful, whether it's the white or the red ones. We could have chosen the "L'insolite" or the "Mémoires" cuvees (a 120 year old ungrafted vines parcel!) but we have chosen the "Clos de l'Échelier". Indeed, this parcel is one of the last acquisitions of Thierry Germain, a parcel à la bourguignonne that possess such a unique energy that it shocked the winemaker during his first visit. Serenely overlooking the Loire River, the soil is shallow; the limestone outcrops, giving the wines a rare elegance and strong characteristics. The cabernet franc of this wine is ripe, which gives it a fruit-like taste, oscillating between fresh and red fruits and a touch of spices, but still with a chalky crystalline frame that gives it a magnificent length. Why not try and pair it with a fish for Christmas?
Price: € 33
https://www.lecarredesvins.com/6448-thierry-germain-domaine-des-roches-neuves-clos-de-l-echelier-rouge-2016-2106400.html
Selection made by Valentin Cotton: @winepoetry