Girard-Perregaux, new models with Constant Escapement
By MyWatch
True Grail in watchmaking, the chronometric constancy is reality since some years for Girard-Perregaux with the Constant Echappement. A revolution, that the manufacture now stages in the new Constant Escapement L.M. timepieces, with more than ever technical and contemporary design.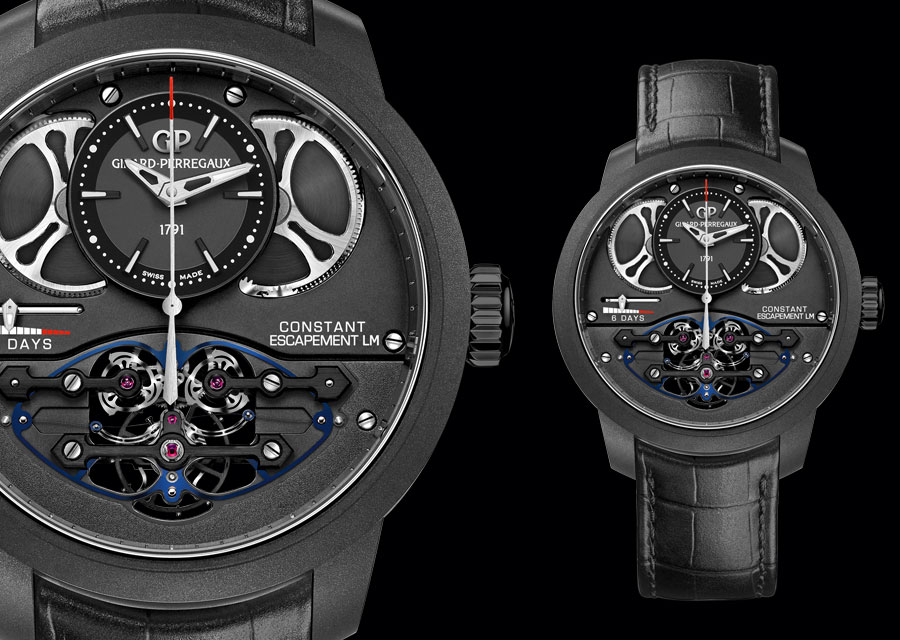 Constancy (in the sense of constant force) is a permanent quest for watchmakers. At Girard-Perregaux, this horological 'holy grail' has become a reality. Presented in 2008, the Constant Escapement – whose name is a nod to Constant Girard-Perregaux – revolutionised the very foundations of chronometry (timekeeping precision). Leveraging the extraordinary properties of silicon that enables the most innovative structures, the mechanism supplies the balance wheel with constant force that never dwindles, however much energy is available. Ten years after this major breakthrough that won the prestigious "Aiguille d'Or" award in the Grand Prix d'Horlogerie de Genève, Girard-Perregaux introduces a new Constant Escapement L.M. model featuring a design that is more technical and contemporary than ever.
Although very efficient, the oscillating organ of a traditional watch movement is beset by a recurrent weakness: its isochronism directly depends on the quantity of energy delivered by the barrel. The wide amplitude of the balance wheel when the watch is full wound gradually diminishes as the mainspring unwinds. A linear supply of energy is thus the very foundation of precision.
Protected by four invention patents, the new Constant Escapement L.M. reprises the mechanism that made such a strong impression: a butterfly-wing frame is placed between the lever and the balance spring. This intermediate device serves to support a buckled-blade measuring just 14 microns thick – six times finer than a human hair.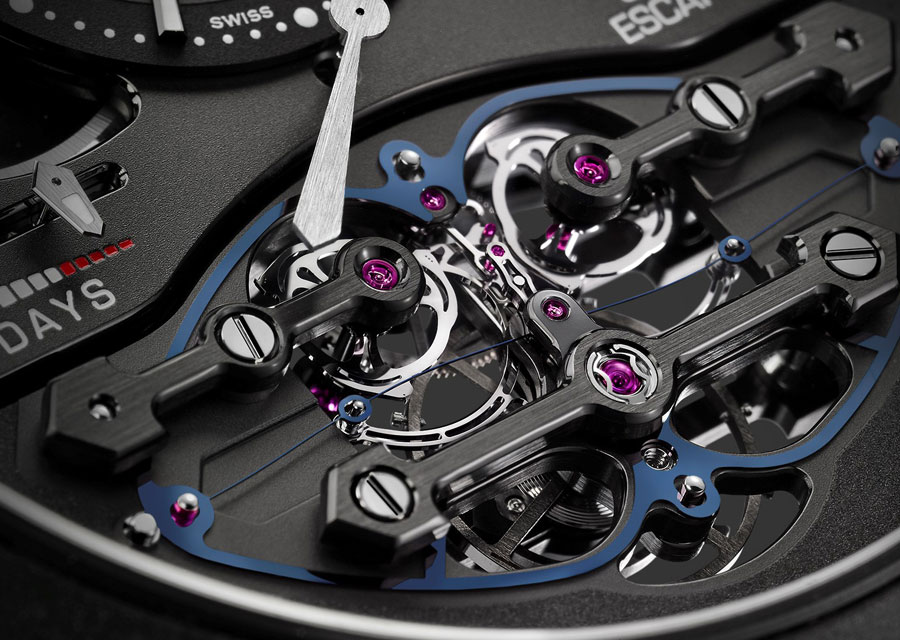 Impossible to make in any material than silicon, this strategic component appears to be floating in a vacuum, taking on a wave-like form. Thus flexed at the point of instability, it is capable of storing a certain amount of energy, before releasing it all at once and transmitting it back to the balance wheel when an impulse causes it to buckle from one state of equilibrium to another.
This entirely novel constant force escapement represents a victory over the loss of energy typical of traditional mechanical watches. It makes it possible to supply regular impulses to the oscillating organ, whatever the state of depletion of the barrel, thereby guaranteeing unprecedented precision. Although the spring has been used as an energy reserve since the 15th century, this issue had never yet been fully resolved. Several escapements have been invented, but Girard-Perregaux is the first watch manufacture to have fundamentally rethought this component.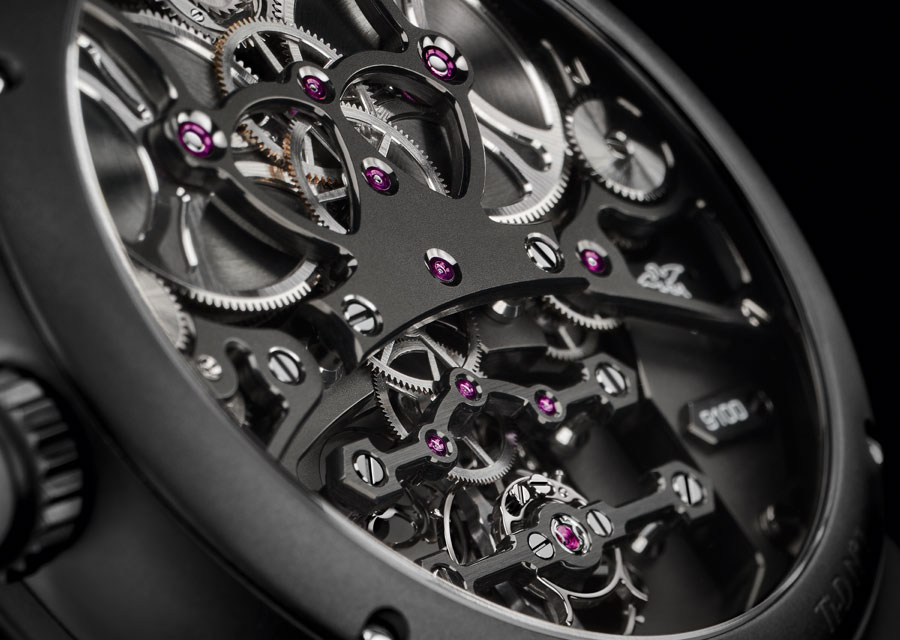 Another distinctive feature of this outstanding hand-winding Manufacture Girard-Perregaux movement is its power reserve. Two double barrels, comprising springs amounting to a total three metres in length, ensure an exceptional one-week period of autonomy – displayed on a linear indicator at 9 o'clock. Hours and minutes are read off on an offset counter at 12 o'clock. To ensure an unobstructed view of this mechanism, only the seconds hand remains centrally fitted.
Available in pink gold, white gold or a carbon-titanium composite, the new Constant Escapement L.M. features an all-black dial. Its imposing 46 mm-diameter case is water-resistant to 30 m.