Lifestyle
It's in the bag !
The French auction house Artcurial organizes on Tuesday the 19th of January at 12 o'clock at the Hôtel Hermitage Monte-Carlo an exceptional sale of luxury bags, among which Hermès holds a place of honour. A great opportunity for MyWatch's Editors to revisit a mythical accessory as iconic as the scarf or the Duc carriage with horse logo: the Kelly. From its creations to its numerous varieties, its history is absolutely fascinating. Here it is in some key numbers to help decipher the secrets of this high-end leatherwork marvel, face of French-style luxury.

By Chloé Redler
26
Is the number of years before the bag was (re)named. Conceived in 1930 by Robert Dumas one century after the launch of Hermès, this small trapezoid bag, sober and convenient, was truly a success. But it was only in 1956, when the Hollywood star turned princess Grace Kelly put the bag in front of her stomach to hide the early stage of her pregnancy, that the name became self-evident.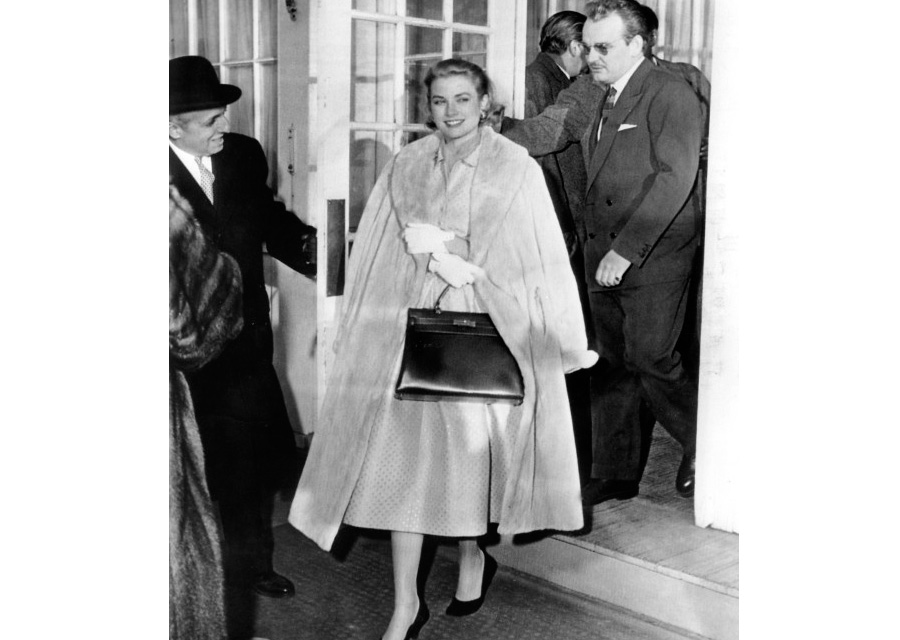 The princess' photo having made its way worldwide, every client went to the Hermès boutiques asking for the "Kelly" bag.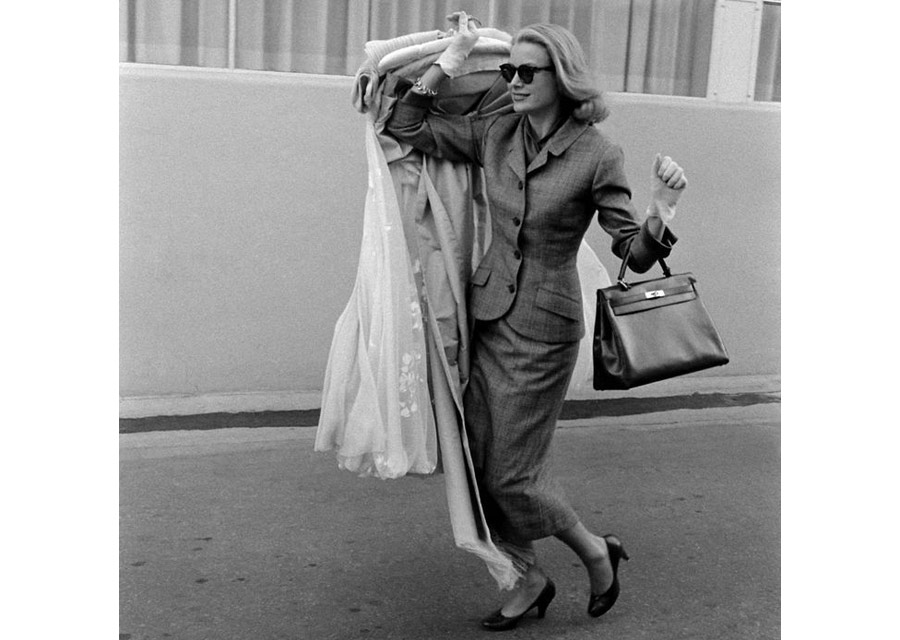 5
Brown, black, red, green and navy…The Kelly was seen in these five colours more than thirty years ago. Today, this iconic accessory dazzles us with more than fifty available shades: rose azalea or lipstick, bleu atoll, vert vertigo, bright orange or even bicolour… flashy and lively colours that nevertheless cannot win against the classic black. Or against the emblematic taupe grey called "etoupe" sought after by collectors.
1990
The Kelly is accessorized with a removable shoulder strap allowing to either hold it in the hand or wear it across the shoulder. This useful element is harmonized to the bag, with trapezoid ends closed by two external buckles with padlocks typical of the collection.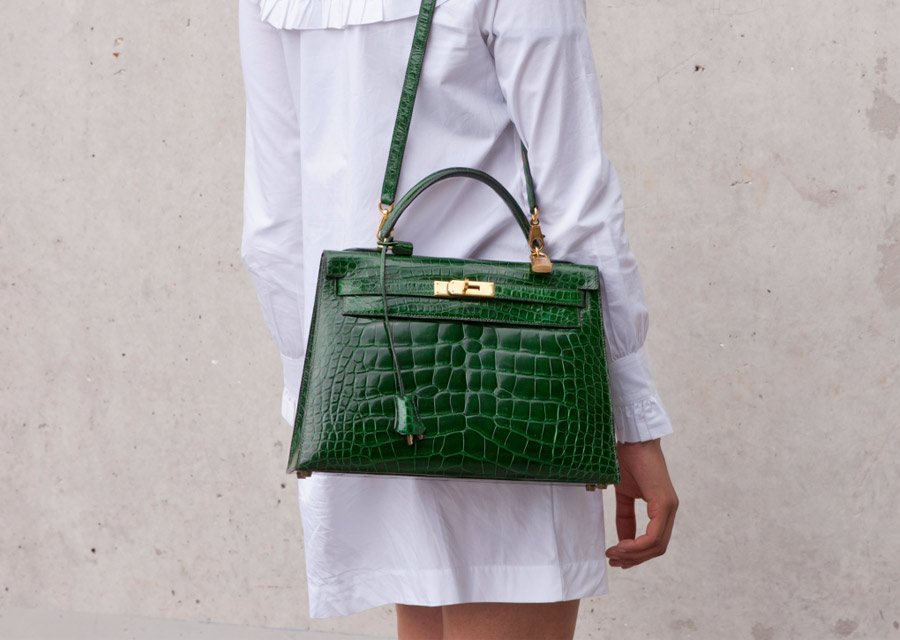 32
Is one of the most common Kelly sizes among those available (20 cm, 25 cm, 28 cm, 35 cm and 40 cm). Indeed, according to Collector Square – a leader in online sale of second-hand accessories and luxury items – 27% of the Hermès Kelly bags sold in 2019 were 32 cm.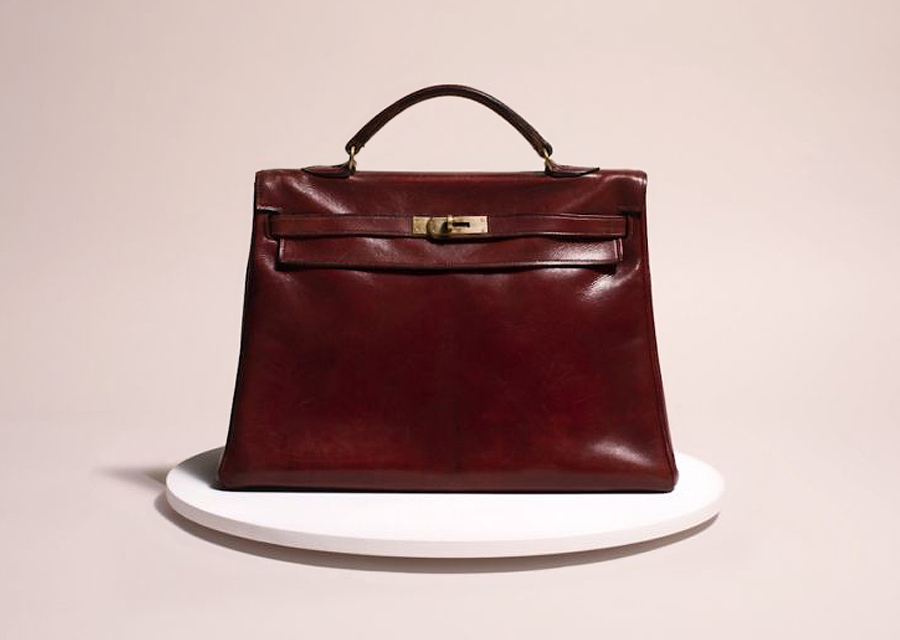 2000
Is the year when Jean-Louis Demas, former Executive Chairman of Hermès, created the Kellydole ("quelle idole", meaning "what an idol"). This anthropomorphic bag with a smiling mouth and small round eyes instantly became a "kawaï" ("cute") icon in Japan.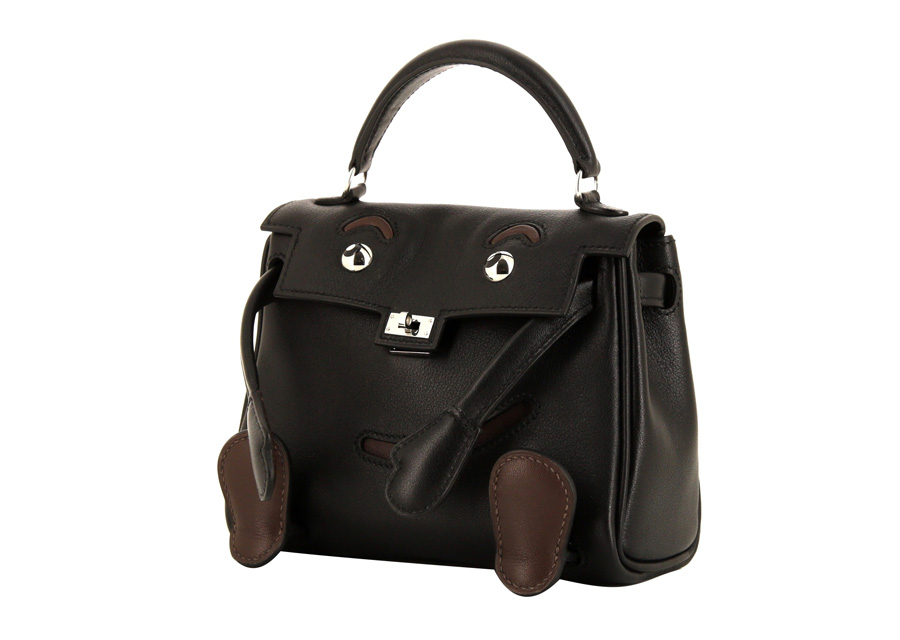 The most famous of all of them is a brown and orange one in Swift calf leather. As a matter of fact, a model is estimated to sell for between 10 000 to 15 000 euros in the Artcurial auction.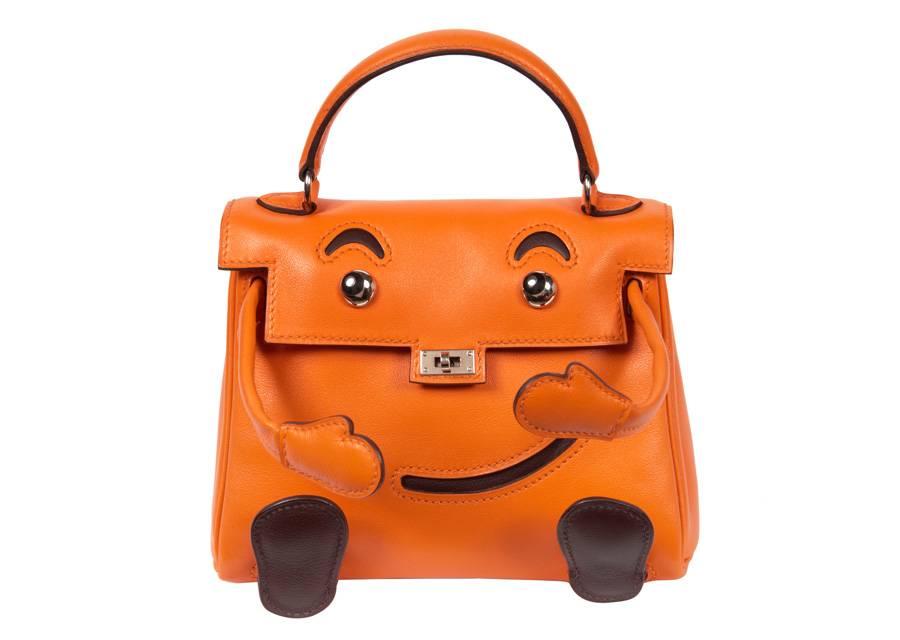 1
You must sometimes wait a whole year after having made a reservation to obtain a Kelly bag. Impossible to find one directly in store, you must put an order through the House's ateliers. The vintage is therefore a good alternative. But so are fashion auctions, often fruitful. Collector Square or Artcurial are good options.
17
Is the number of Kelly bags presented at the next Artcurial's auction. Presented by Alice Léger, the Mode and Luxury items specialist of the auction house, this exceptional sale unveils – among about sixty lots – seventeen astonishing pieces from Hermès. Like for instance the Mini Kelly Sellier in cassis smooth alligator estimated to sell for between 30 000 and 40 000 euros.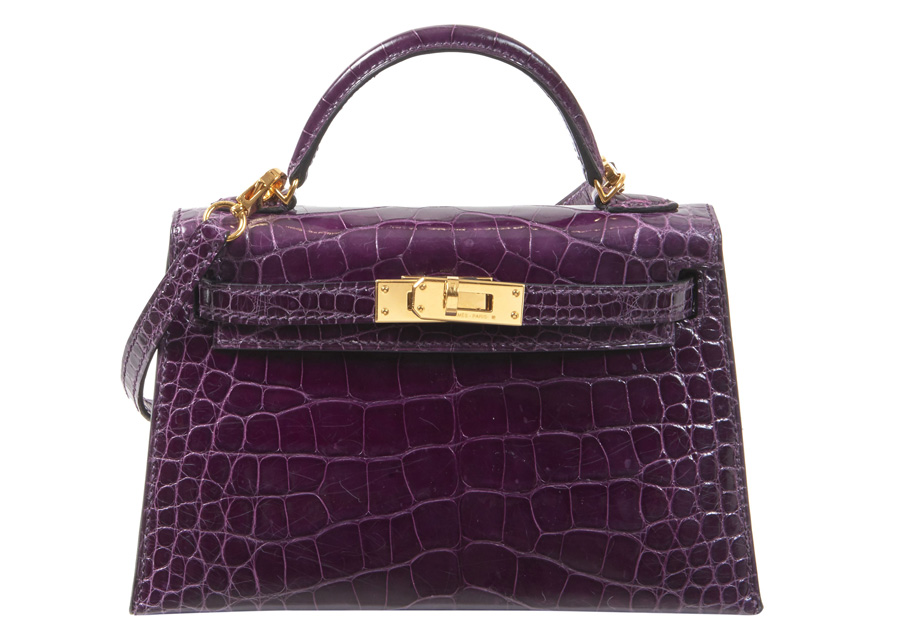 54 500
Is the highest price in euros for an Hermès bag at Collector Square. A small "Picnic" model in osier wicker and jaune de Naples Swift leather. Launched in 2011, the Kelly Picnic became a must for summer outfits. Its price is explained by its rarity on the market.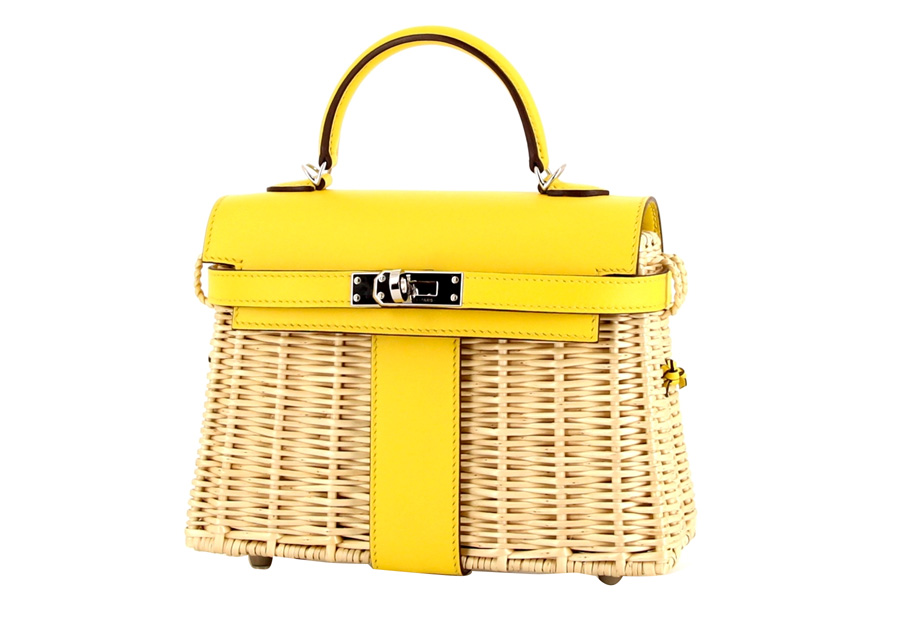 104 000
Is the record sale at Artcurial for a 2007 Kelly Sellier 40 in blue jean Epsom calfskin leather with canvas screen print representing Grace Kelly dated from 1954. Last but not least: a handwritten signature by the Princess Stéphanie de Monaco.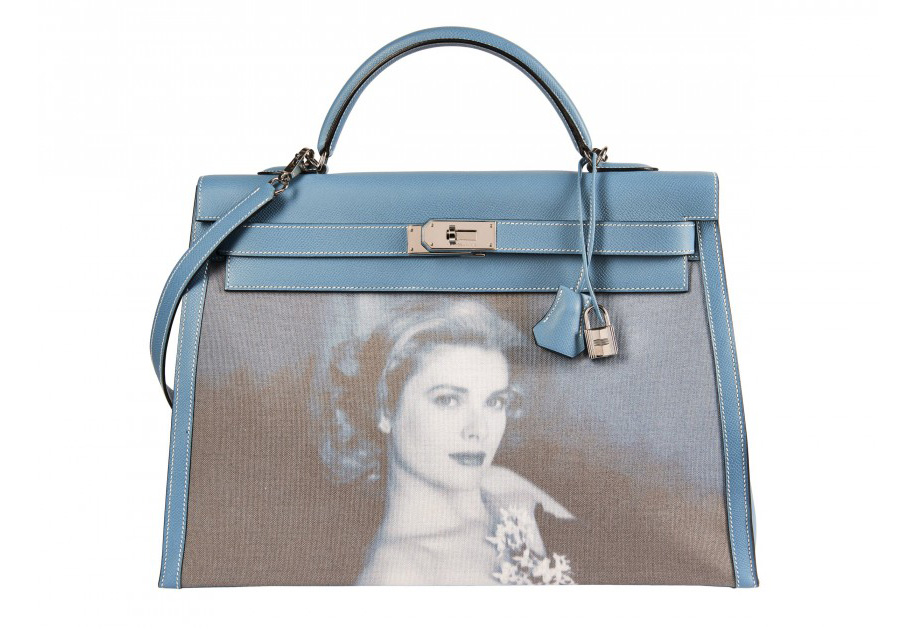 45
Among the numerous items inspired from the Kelly bag, the eponymous watch designed in 1975 celebrated its forty-five years in 2020. Original and elegant, it borrows the aesthetics of the beloved accessory. For example, the steel lock case with a white or silver dial hiding a quartz movement of great Swiss quality. Served on a long strap in black Barenia calfskin.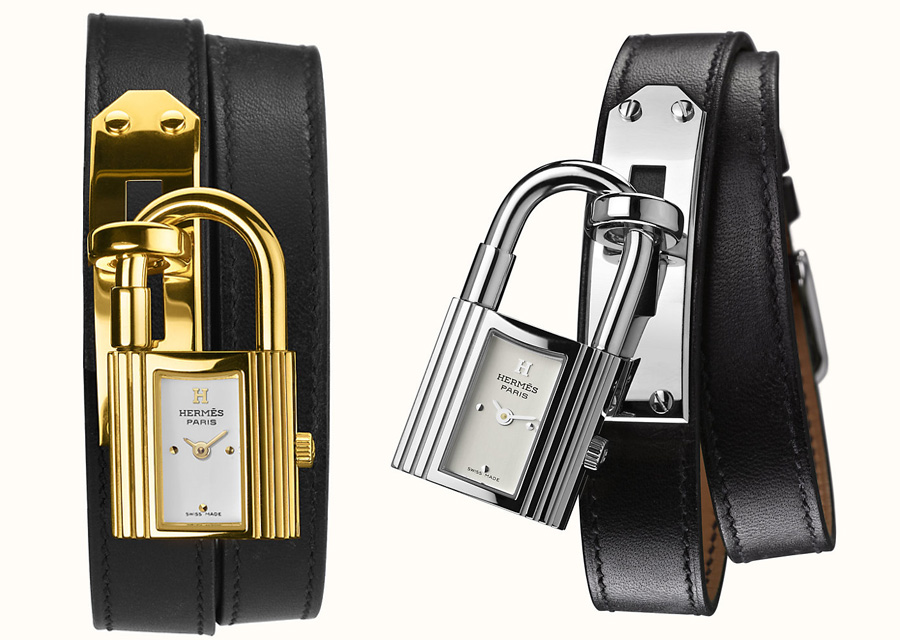 Consult all our technical sheets for Hermès watches.
TO LEARN MORE ABOUT THE KELLY BY HERMÈS – click here!
See also: