Jaquet Droz Grande Heure Minute, beauty through purity
By MyWatch
A refined tribute to astronomy and an ode to stellar poetry, two new variations of the Grande Heure Minute watch enrich the Astrale collection of the Jaquet Droz manufactory with a new glow.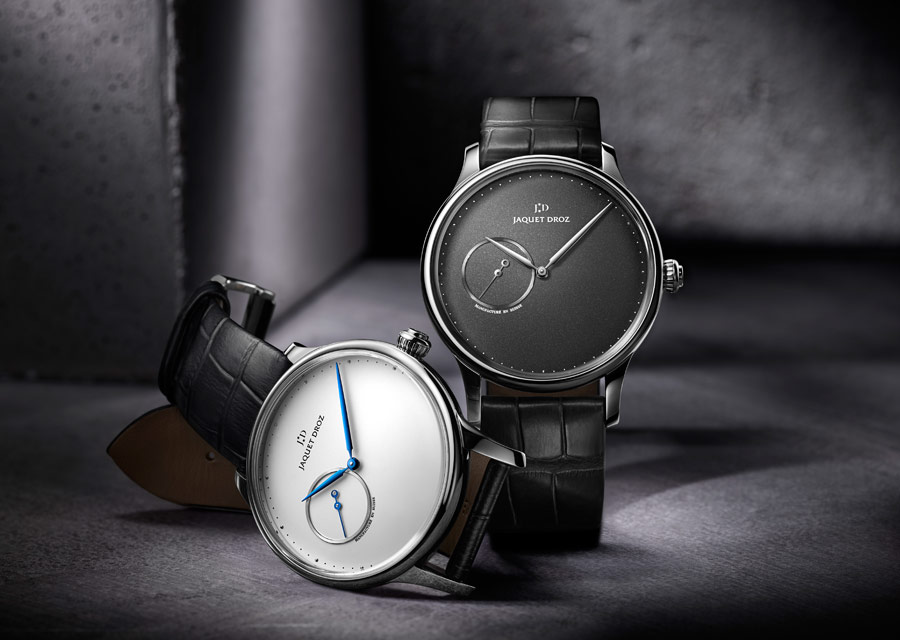 "Perfection is attained not when there is nothing more to add but when there is nothing more to remove." This quote from Antoine de Saint-Exupéry is an apt commentary on the two new Grande Heure Minute watches by Jaquet Droz. These exclusive variations are the latest additions to the Astrale family. Paying homage to astronomy –the predecessor of watchmaking– the Astrale collection showcases a minimalist expression of the art of watchmaking in which only the essential remains.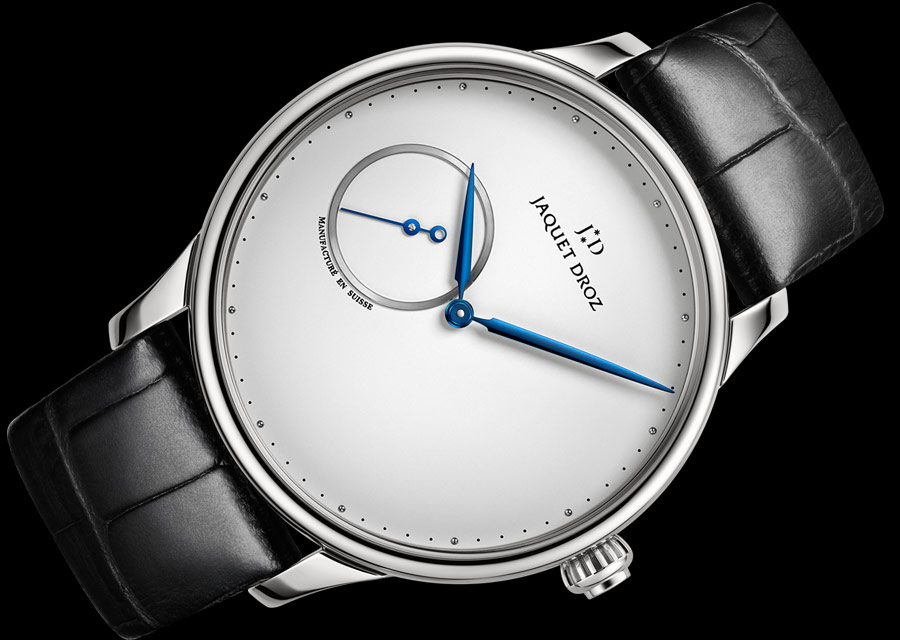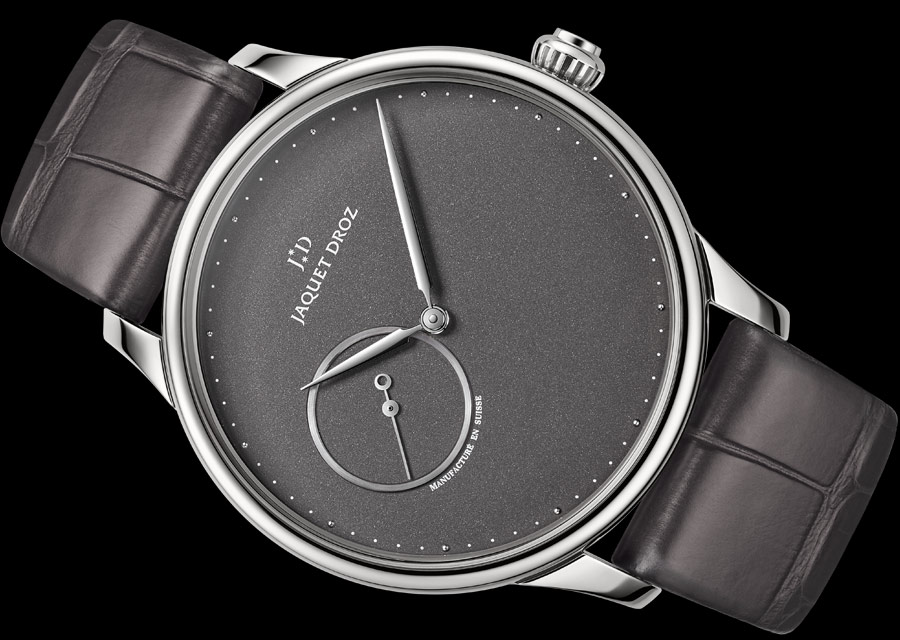 The two latest Grande Heure Minute watches are no exception.Each is housed in a 43 mm steel case and powered by a high precision self-winding movement: the Jaquet Droz 1169.Si caliber. "Si" refers here to silicon, a key element in contemporary watchmaking that is expertly put to use in this caliber. Hard-wearing, rust-proof, non-magnetic and unaffected by temperature fluctuations, silicon endows the balance spring and pallet lugs with stellar longevity and astronomical precision. Thanks to a 68-hour power reserve this performance can be maintained for almost three days.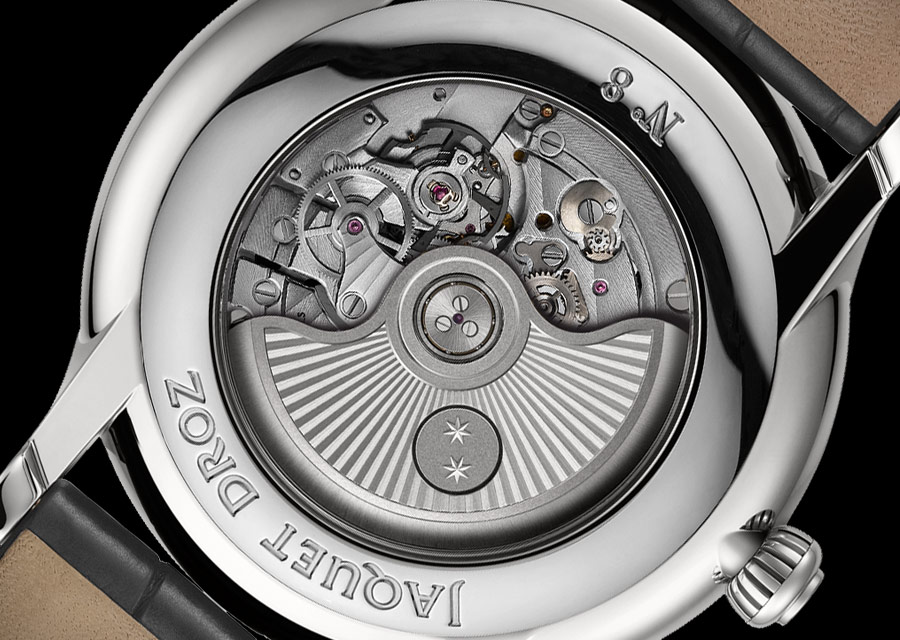 The minimalism of the two pieces is striking. Only the essential is left on the dial: hours, minutes and seconds. Discreet motion work simply tracks the minutes. Jaquet Droz demonstrates here its masterful attention to the tiniest detail: dainty rhodium-plated studs are employed as five-minute markers, introducing a barely perceptible relief, while a rhodium-plated ring lends the motion work a subtle sheen. This composition inspired by the stars is punctuated by the brand's signature off-centered seconds hand at 9 o'clock. Ringed by an off-centered circle, the hand suggests the revolution of a celestial body in a nod to the Astrale collection.
These Grande Heure Minute are available in a choice of a slate gray dial with blued hands, or a silver-plated dial with rhodium-plated hands. This duo is a sleek new tribute to the magic of the night skies, dreams of galaxies and the immeasurable poetry of the infinite.
"Some watches tell time, some tell a story."