Intimate Link
The Maillon: Cartier's Twist on the Feminine Bracelet
Cartier's new feminine creation is undeniably a highly original reinterpretation of the men's bracelet. Hyper-structured and incredibly stylish, the Maillon is a wristwatch both fascinating by its strong design and seductive by its smoothness.

By Chloé Redler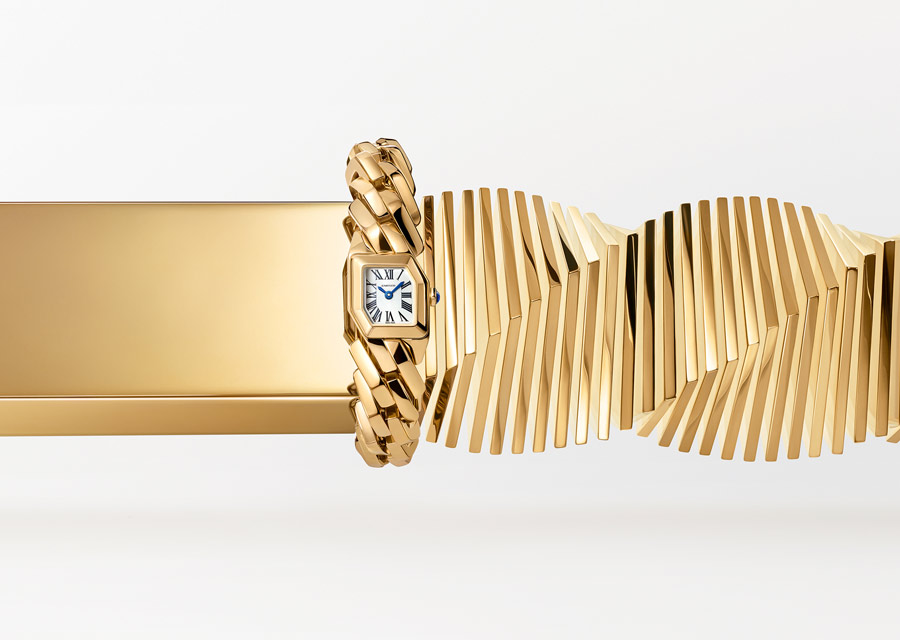 Designed by the Cartier Watchmaking Studio, the Maillon – with its architectural design and direct lines – follows the tradition of the so-called "shaped" watches dear to the Maison. Inspired by the traditional gourmette, this instrument is a truetime-telling jewel. It is sculptural and arouse curiosity through the novel, highly graphic torsion the designers and engineers applied to its rectangular links. It took a year of research and thirty-five prototypes to rise to the challenge and perfect this timepiece. The idea was to merge the watch's hexagonal case with its slightly offset links in order to keep a homogeneous whole, all the while ensuring flexibility and lightness on the wrist.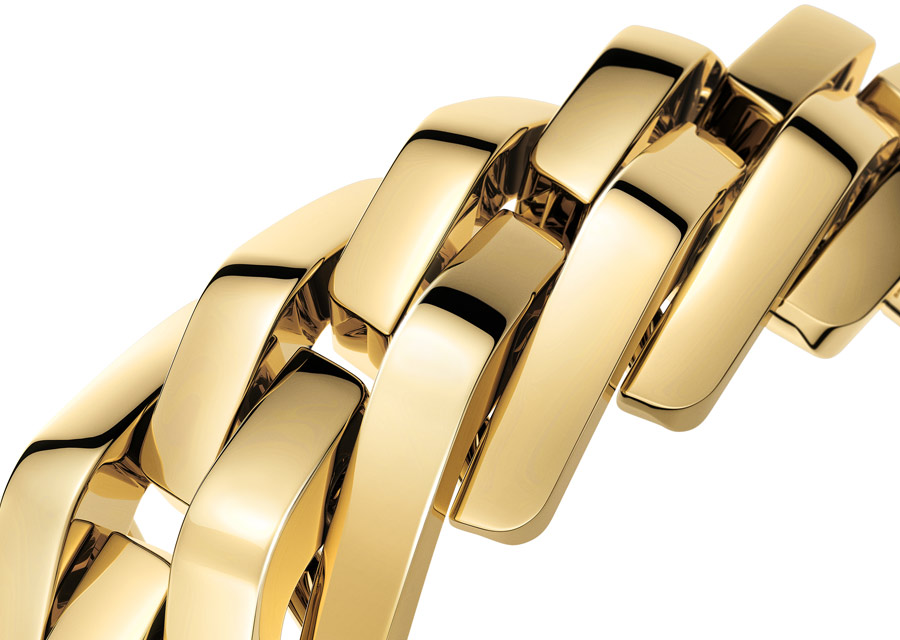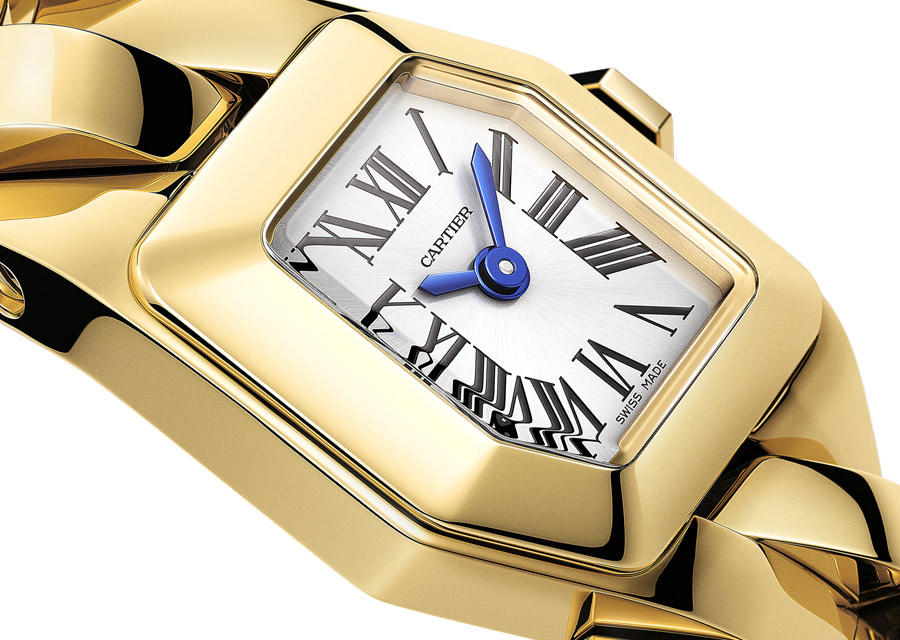 Mission accomplished for Cartier, who made the Maillon available in five different hues, all animated by a Swiss Made quartz movement that plays on the three possible shades of gold and on the use of diamonds. The Maison also offers two limited editions: one in yellow gold, diamonds and black lacquer dial (50 pieces) and the other in white gold, diamonds, tsavorites green and blue lacquer (20 pieces).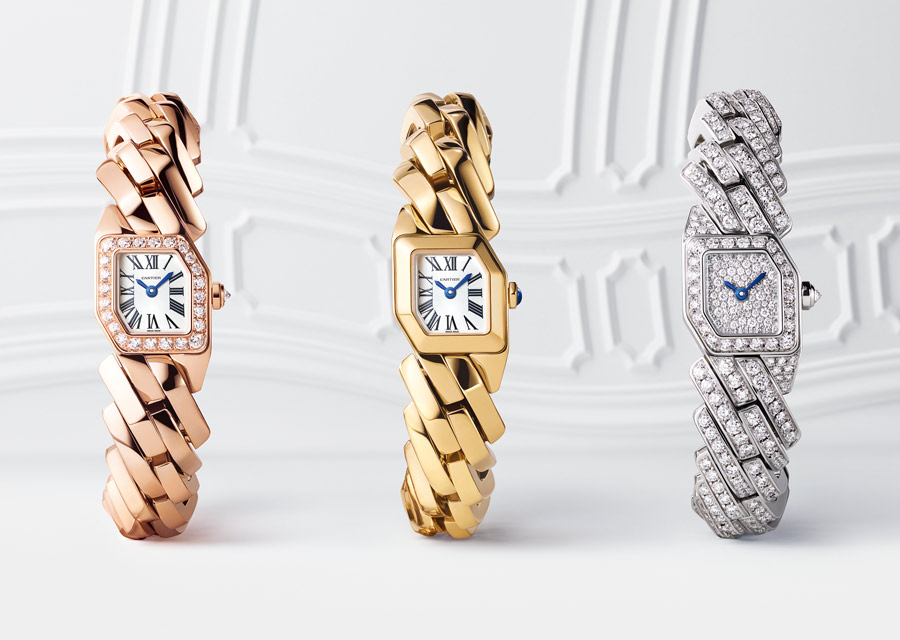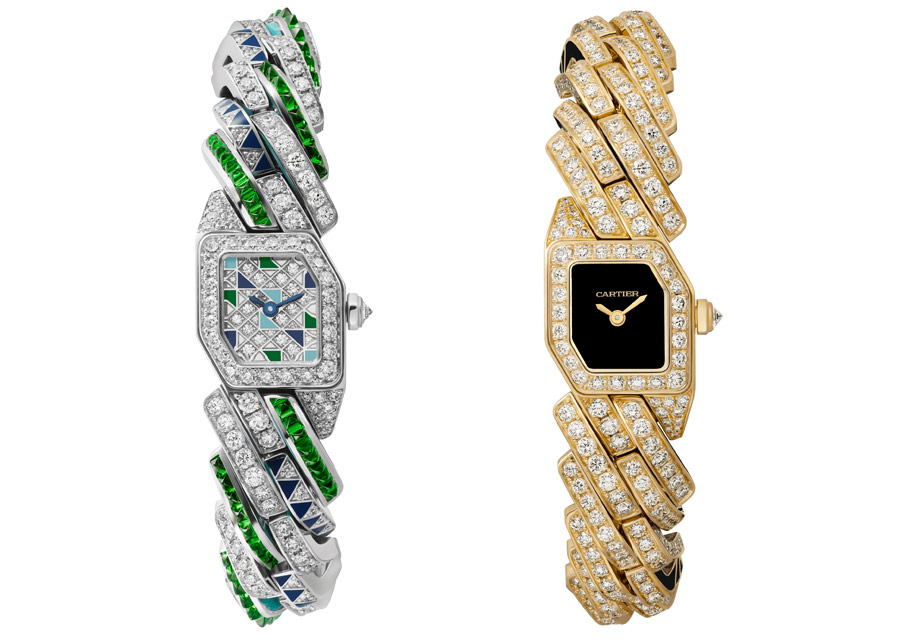 This polished yellow-gold edition is the purest of all, and also the one that remains most faithful to Cartier's identity codes by combining a crown topped with a blue sapphire cabochon, black Roman numerals, and sword-shaped hands in blued steel.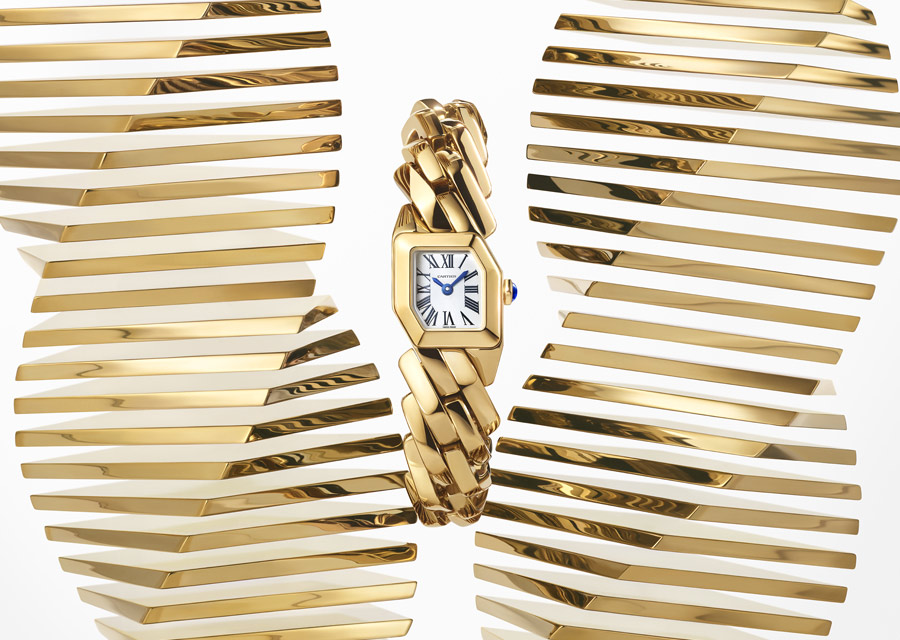 There is, however, a small detail that will not have escaped the more piercing eye: the Maillon is one of the very few watches of the Maison that does not conceal Cartier's secret signature—which is traditionally hidden in one of the Roman numerals on the dial.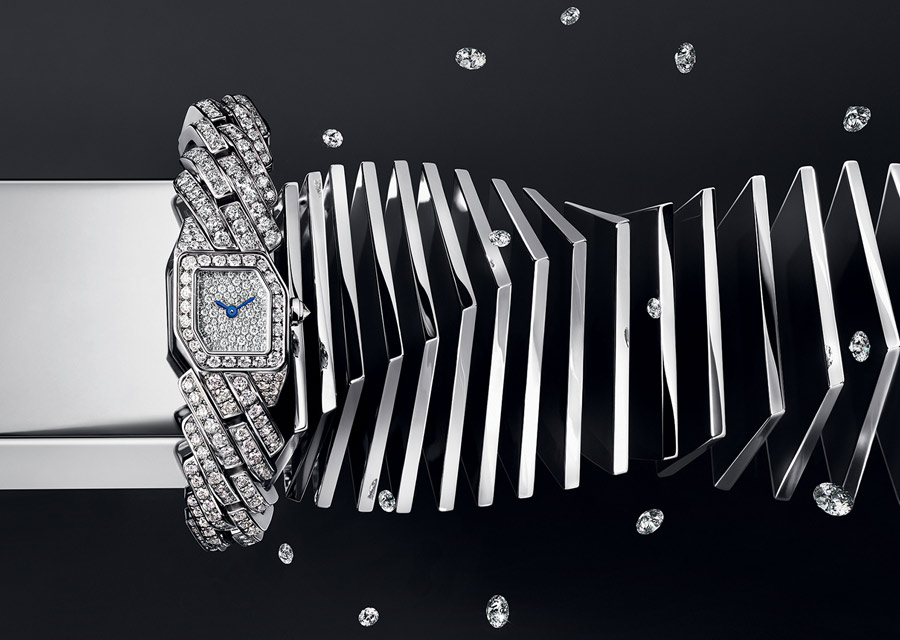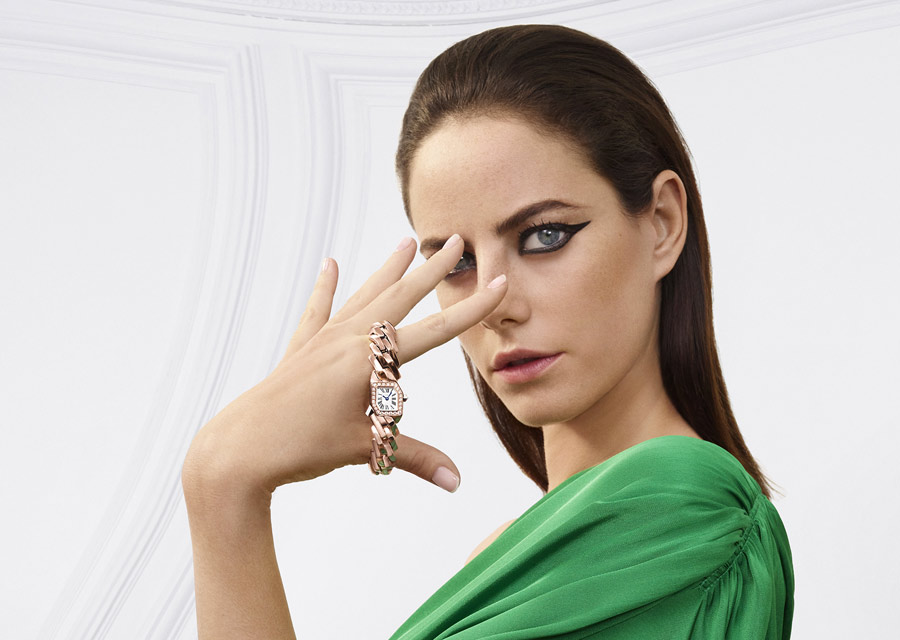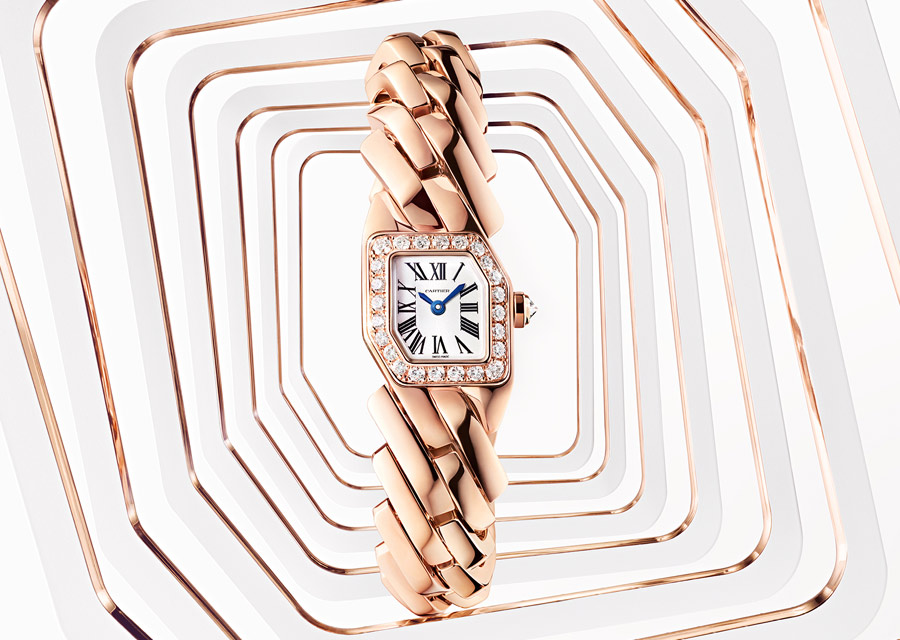 Both original and elegant, the Maillon is a pure masterpiece which carries a strong power of seduction. Moreover, this model is eligible to the Cartier Care program which includes exclusive services, and an eight-year-long international warranty.