UNIQUE IN THE WORLD
Matt's Guitar Shop: collecting rock stars instruments…
John Frusciante (Red Hot Chili Peppers), Billy Gibbons (ZZ Top), Cliff Williams (ACDC), Slash (Guns N'Roses), Paul Stanley (Kiss)… the list goes on, because Matt's Guitar Shop rhymes with exception. Behind each of these big names, there is a guitar (or a bass) that found its place on Matt's shop wall. In order to reach the 5th place in the world's media ranking "All Guitar Network", Matt's Guitar Shop had to combine risk, autonomy and passion. Those are the three words that helped Matt achieve his teenager dream.

By Lucas Sonneville
When he was a student, Matt only dreamt about guitars. He used to hang around the Quartier Pigalle where are located most of the stores that sell guitars and music accessories. After graduating High School, he enrolled in Law school, but his appetite for treasure hunting took over, turning his passion into his job.
While in Pigalle, Matt quickly grew frustrated: because of his young age, he was not allowed to touch the expensive guitars and could only look at them. His young face also held him back when trying to sell instruments to amateurs who were older than him. Those experiences gave him the idea of a place where passionate beginners and experienced superstars would be treated the same.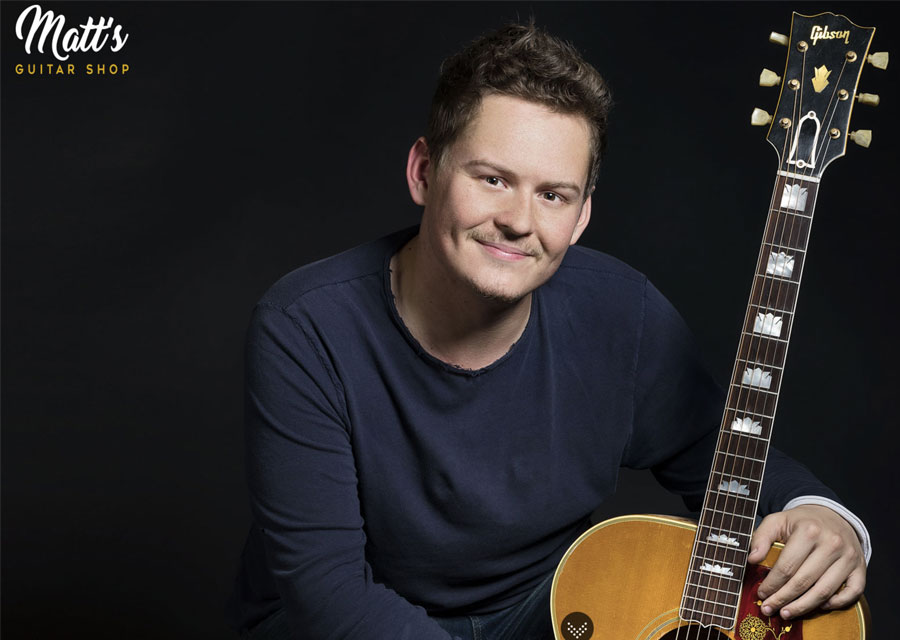 During his quest, the young student started to work in a pizza place in the Yvelines, spending his salary buying various guitars that fitted his budget and then reselling them. One thing leading to another, he crossed the Atlantic Ocean and arrived at New York City. That's where he met Rudy Pensa, at 19 years old. It was friendship at first sight, almost in a paternalistic way, and so the luthier introduced Matt to exceptional instruments. The young man discovered the pleasure of holding a Gibson Les Paul Standard of 1959, as extraordinary as a Stradivarius, or a Fender JazzMaster that belonged to Jimi Hendrix.
Matt started creating a network for musicians and actors of New York. On his course, the young entrepreneur sold a guitar to a certain Max. Another friendship at first sight. From there, they considered the Matt's Guitar Shop project.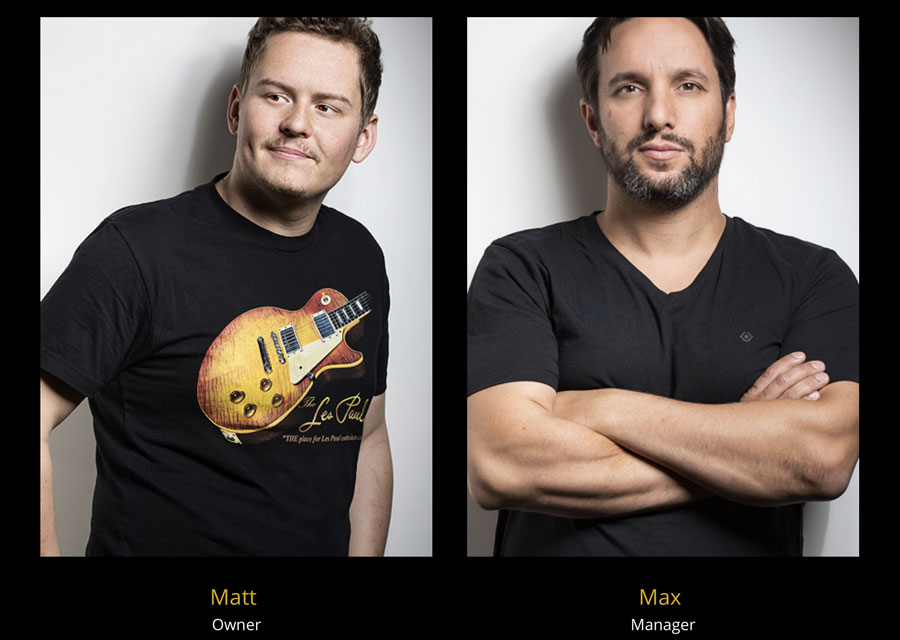 Today, Max is Matt's right-hand man. He is the man of all functions, the cornerstone of Matt's Guitar Shop. From reception to logistics to guitar maintenance, everything goes through him.
A showroom, "cocoon" styled, for all musicians
Matt's Guitar Shop comes from the young's entrepreneur observation of something that happened when U2 was in Paris for their tour. The band's guitarist, The Edge, wanted to buy a new guitar. But it is hard to imagine a superstar entering into a music shop, open to everyone, without being followed by fans. So his luthier had to go and choose for him.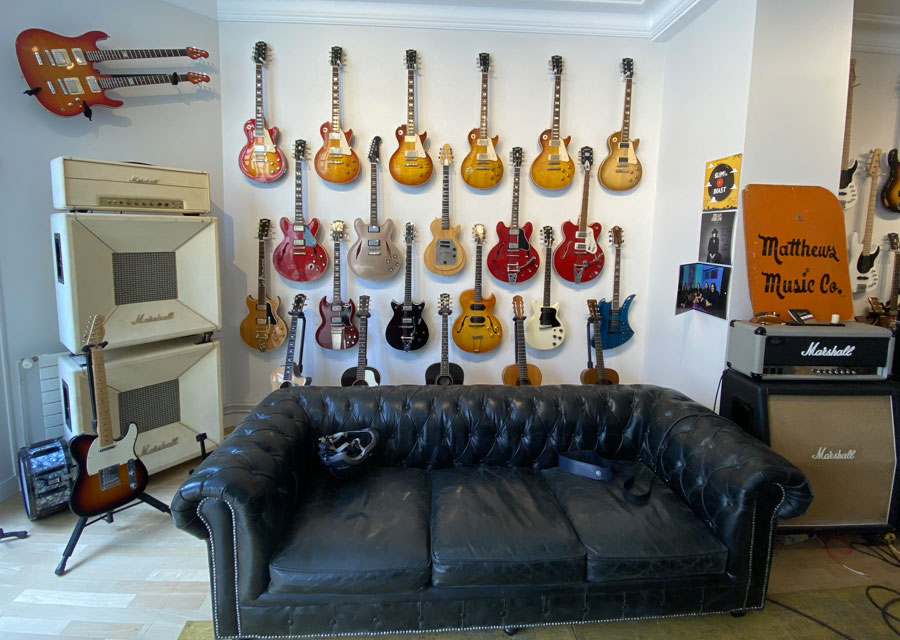 For Matt, a cocoon had to be created, a place where superstars and amateurs could spend a privileged moment. Not a boutique, even less a store, just a magical and friendly timeless place far away from indiscreet eyes. His idea was providing to all, on appointment, a way of testing instruments without the noise and the people of a classic store. With this idea and several years of experience, Matt interlinked his American network to his French network. From this, come great nouns with whom he still collaborates: Lenny Kravitz, Matthew Bellamy, Kiss or Aerosmith…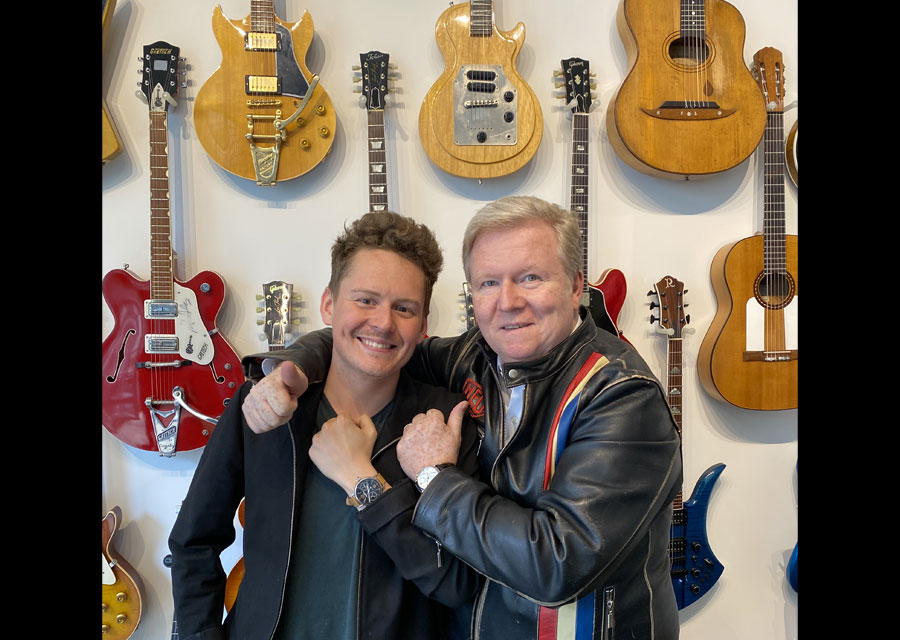 Matt's Guitar Shop develops itself. Mythic guitars afloat: whether they are old or used to belong to a star, every guitar has its own story. The nylon-string classic guitar of José Reyes (singer of Manitas de Plata) from 1984, the extremely rare Gibson Les Paul from 1959 nicknamed "Spot" (which belonged to Joe Bonamassa) or the Stratocaster from the video clip Can't Stop of Red Hot Chilli Peppers are the first "stars" that were hanged on the wall. This cocoon concept is so innovative that artists deeply trust Matt. They contact him directly when they want to sell their instruments. Gibson, which is a world pioneer in the guitar's domain, redirects their clients to Matt's Guitar Shop because of the quality of the expertise.
Make the guitars play to make people dream
Matt's Guitar Shop purpose is not just to sell exceptional guitars, it is, above all, the desire to make these instruments play. Matt believes that they need to live, and that they are one of the rare objects that survive their owner's death. Not exactly true: we do have watches, cars… but it is one of the rare objects that can resurrect the sound, soul and style of its previous owner.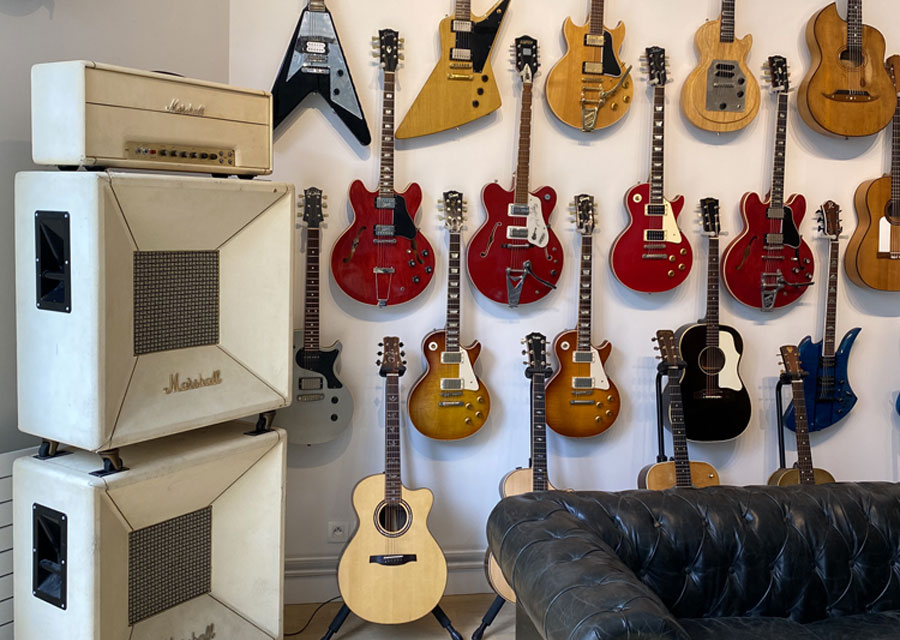 In order to do so, Matt and Max lent several instruments to touring artists, for them to find the light again. Just like the saga of Jeff Buckley's Fender Telecaster, played by Myles Kennedy (singer of Alter Bridge), one night at the Olympia. That evening of December 2019 brought together lots of unforgettable memories and tributes. Twenty-four years before, Jeff Buckley's posthumous album "Live at Olympia" was released. Overwhelmed, Myles played, on the same stage, with the same guitar, the same song that Jeff Buckley played years before. Thanks to this moment, Myles Kennedy (also singer for Slash from Gun N'Roses) has probably fulfilled one of the biggest dreams of his life. Matt's Guitar Shop also rises to the challenge of making music lovers dream.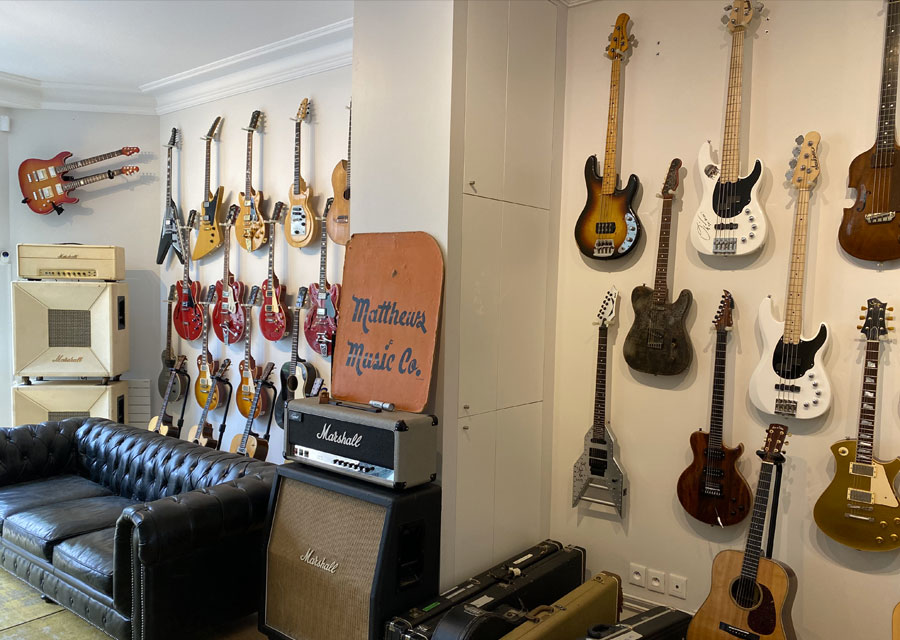 Apropos, Matt surprised Matthieu Chedid during his concert at the Cirque d'Hiver for the baptism of Lettre Infinie (his latest album), in February 2019. Great fan of Jimi Hendrix, the French musician was granted the opportunity of playing one of the virtuoso's guitars during his concert. Like Myles Kennedy, Matthieu Chedid won't forget this magical night either. Matt's Guitar Shop, a place that comes from a teenager dream, is definitely a magical place where time seems to stand still. Once you enter in this special hotel, open your eyes and your ears, let love and emotion take over, hear the stories and the myths… Bob Dylan, Dave Grohl, AC/DC and so many more can rest reassured: their guitars are in good hands! Music is eternal.