WINE OF THE WEEK
Meursault 2019 Domaine Armand Heitz
It is always easy to talk about wines made by friends, at least when they are good. I am not objective, you will retort me, quite rightly. But being subjective, is also speaking with our heart, of what touches us and with passion. Let us go to Chassagne-Montrachet, in the Côte de Beaune in Burgundy.

By Valentin Cotton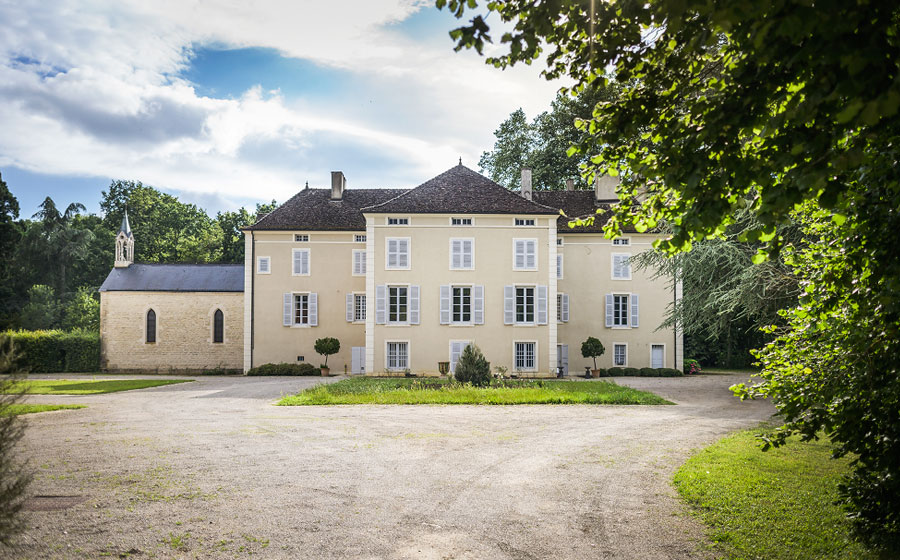 Armand Heitz, a unique winemaker
Burgundy is surely one of the most speculative wine-producing regions in the world. The wines produced are in little quantities, the demand is very high and the prices, follow inexorably, this rising demand. It is difficult in this case to really know which winemaker we are going to choose, such designation or another. This is where we, the press, play our role.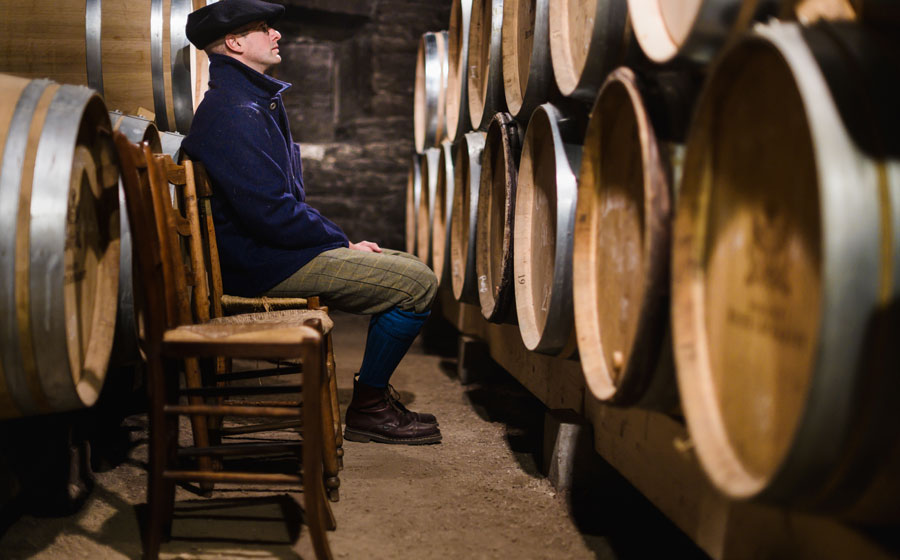 I met Armand Heitz in 2017, who had just moved to Chassagne-I met Armand Heitz in 2017, who had just moved to Chassagne-Montrachet 4 years ago. We are generally from the same generation, even if he is a bit older than me. Immediately, we both got along very well and our respective curiosities led to fascinating discussions, with a common attraction for classical music.
First Burgundian « anomaly », his parents were not winemakers. Ah, how strange. But they are owners of family vineyard. Phew! The church is in the village centre again. In fact, on Armand's mother's side, his grandmother had managed to keep a few hectares of vines, the heritage of a very big wine-growing estate that had unfortunately been squandered through the wars and family setbacks.
After graduating as an oenologist, he succeeded in convincing his family to break the land rent so that he could recreate a vineyard bearing the family coat of arms. First parcels and wine-making processes in 2013, then a progressive extension according to the opportunities.
Armand Heitz is polite but straightforward 
Armand Heitz is a philosopher winemaker. Constantly in the philosophical search to what his role must be. He began directly with biodynamics. Not convinced, a few years later he turned away from this to go towards a global approach of agroforestry.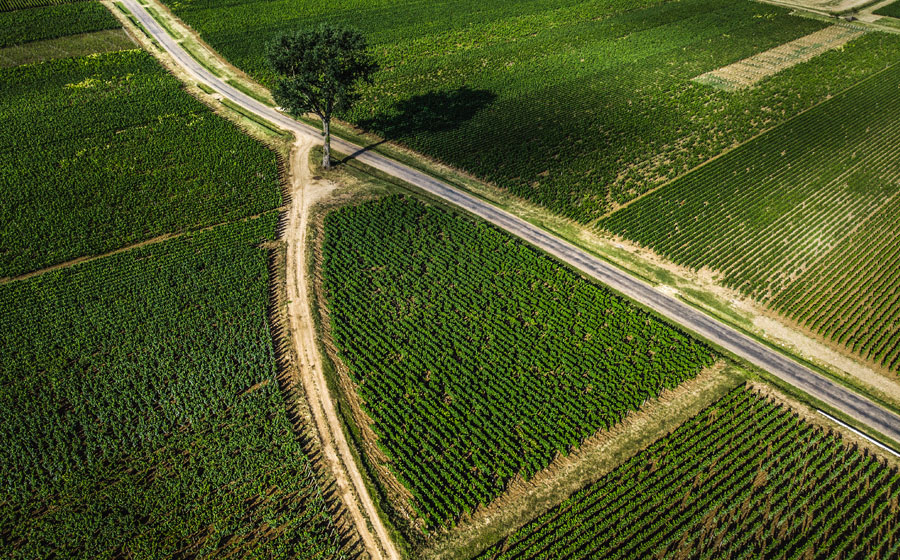 A colourful character, he does not hesitate to challenge the existence of the historical grape varieties of Burgundy especially by planting, a parcel of Sauvignon in the plains beside Mersault. This cuvée, newly launched is named Parcelle Interdite, as the authorities wanted to make him remove it. Against the press also, Armand speaks loudly and does not hesitate to protest with force. In a world sometimes too polite, I will not hide from you that this is far from displeasing me. Debates are always possible with him and above all… The wines are good.
Meursault, a name, but not only
With today's wine, we go to Meursault, surely the most famous village in the world for its white wine. And not only thanks to the film « La Grande Vadrouille ».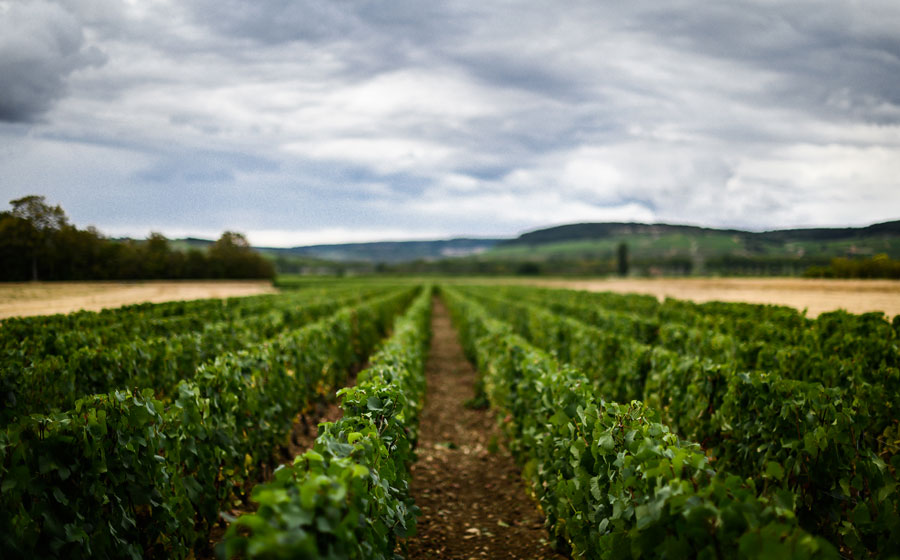 This village is the archetype of Burgundy and its white wines, a bit like Vosne-Romanée would be for the red wines. However, for the little story, and the little sentence to make at diner, Meursault does not only produce white wines. Indeed, a little surface area is planted with red wines, about 3%. Note also that Meursault does not contain Grand Cru on its designation area!
A lovely little village centre with little winemaker's houses standing alongside pretty large houses, the soil of Meursault is made of the famous limestone that we have in Côte de Nuits reappearing here. The village is very well situated, which allows the wines to have a very typical aromatic profile: a palate with a big substance, but still with an acidic basis giving it a very great potential for ageing.
Meursault 2019, Armand Heitz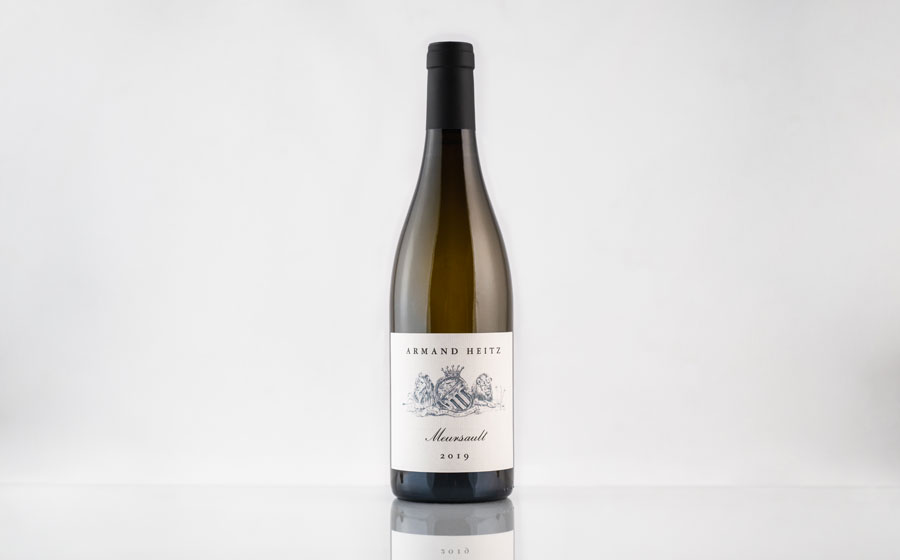 2019 was a warm and generally very good vintage in Burgundy. Not to break the rule, as soon as the wine is in the glass, the nose of very ripe fruits as well as buttery notes confirm us that we are in Meursault. The almond is also very present as well as, on aeration, delicate notes of honeysuckle. The palate is in a resolutely modern style, with an acidic basis more present than in most wines of the designation. Armand Heitz likes his profiles to be chiseled and you can feel it, far from us this aspect sometimes clumsy of the wines, but it is good to have it in mind for those who would expect profiles a bit more « traditional ». The palate is wide, with aromas of white flesh fruits, vine peach, cooked pear, lemon with a finish on very seductive herbaceous notes. The wine is very complex for merely a village designation, this is really very pretty.
A gastronomic wine, you could completely imagine langoustines, king prawns or lobsters a la plancha (cooked in sauce also, but summer is coming!) or a cheese platter. Enjoy!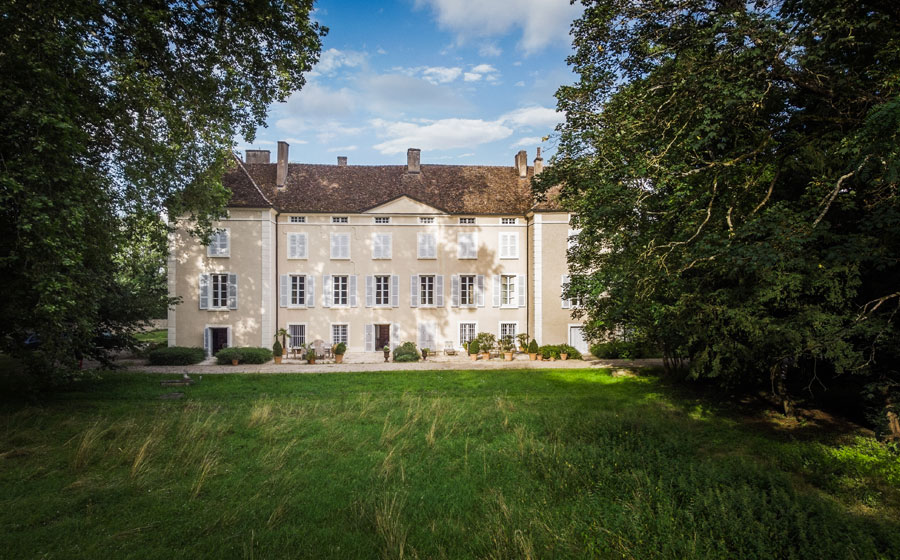 Do not forget, if you come to Burgundy, to stop at Armand Heitz. One of the rare winemakers still in Burgundy (although fortunately they are more and more) to welcome you. Do not miss to visit Loaris farm. He has decided to give a general logic to his approach by producing also market gardening as well as beef – and to spend a night at the castle, with the welcoming bedrooms and Burgundy as we like it!
Meursault 2019, Armand Heitz – Price: €58.
100% Chardonnay – 20% new barrels – 12mg/L of SO2 – 3924 bottles produced.
For accommodation at the Armand Heitz castle – from €70 per night.
You can follow the Valentin's wine peregrinations throughout the year on his Instagram page @winepoetry
Read also: