Model X41 signed Code41: a different approach to watchmaking
By MyWatch
The young watch brand Code41 has just finalized its pre-orders for the seven hundred X41 watches. A look back at the outcome of a project rich in twists that strives to dust off traditional high-end swiss watchmaking with the power of the crowdfunding.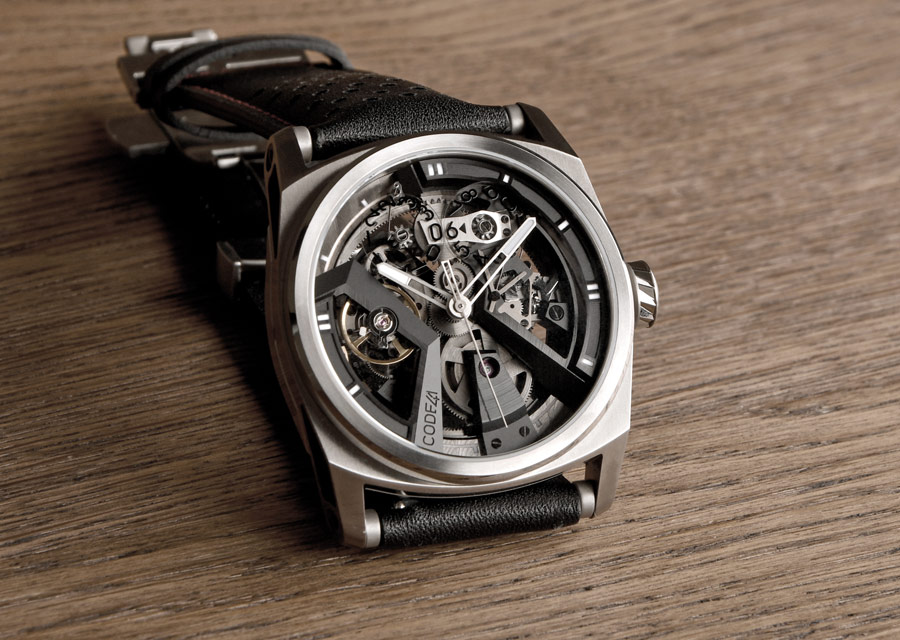 It is well-known, the mechanical watches of very fine watchmaking are expensive and therefore, are not intended for a wider audience. But times are changing… Thanks to the innovative idea of a small swiss watch design workshop, Cosanova, which founded its own brand Code41 in 2016, to stand out in an audacious project : democratizing the world of high-end watchmaking by using the springs of internet and its communities while, eliminating intermediaries. In just a month, Code41 raises more than 480 000 euros by means of crowdfunding on the Kickstarter platform to produce its first models.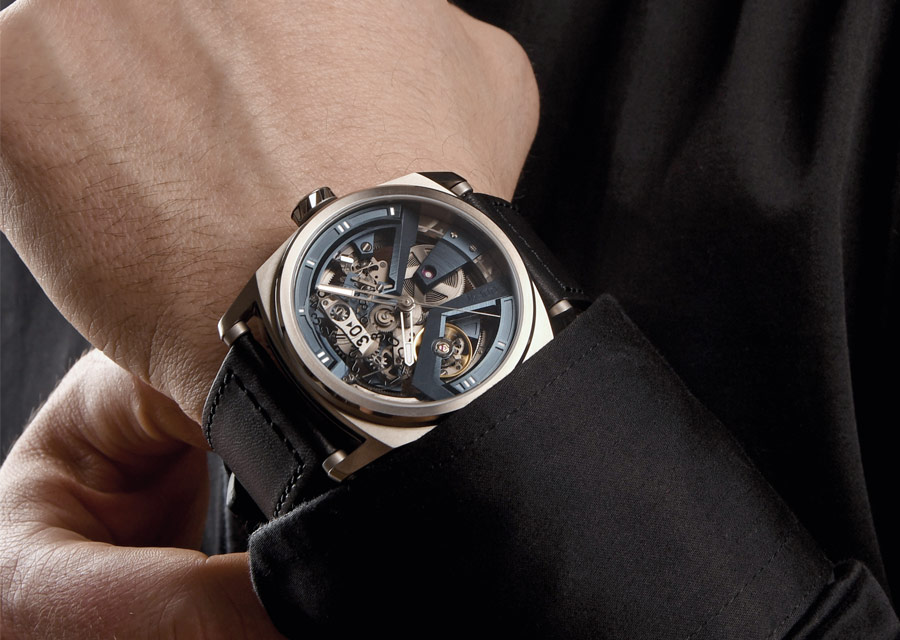 Following two limited editions of beautifully crafted automatic watches, Anomaly 1 and 2 (which only some 360 models are still available), the 'X41 Project' took shape in march 2018 with the purpose of creating the first community manufacture movement. Code41 takes the side of total transparency with its followers by giving them freedom of speech on the project progress. They can give their opinion on the design of the watch, the integration of technical element or a complication, the use of particular material.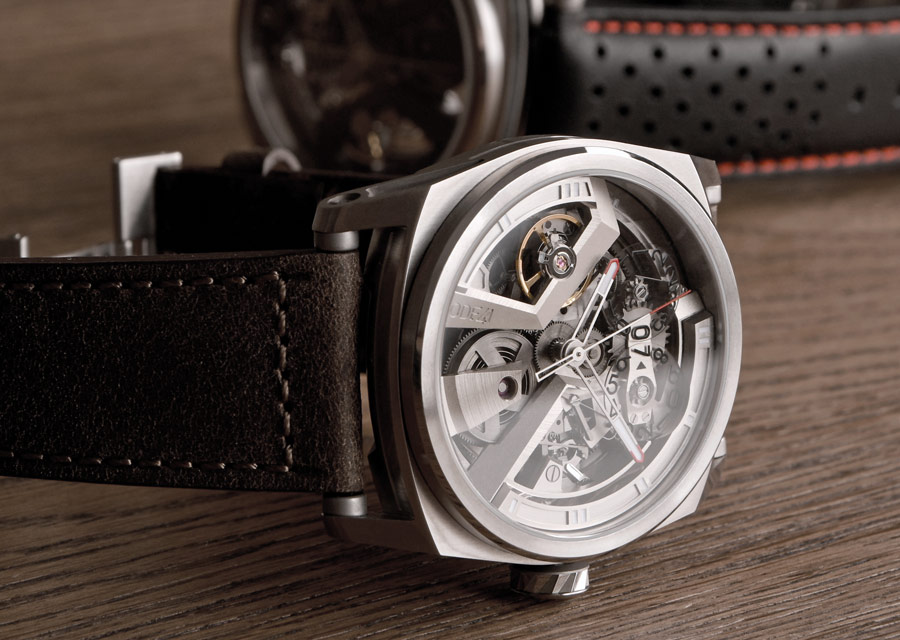 The result is a serie of six skeletonized titanium instruments of which both the workmanship and the assembling are realized by hand. Combined with a leather strap, they are powered by a self-winding movement of which 90% of the value arises from Switzerland (60% for a Swiss Made model). Visible on the front and back side through sapphire crystals, it displays a large date by means of transparent discs and has an exclusive technical feat : a peripheral oscillating weight, which is the prerogative of very few manufacturers nowadays.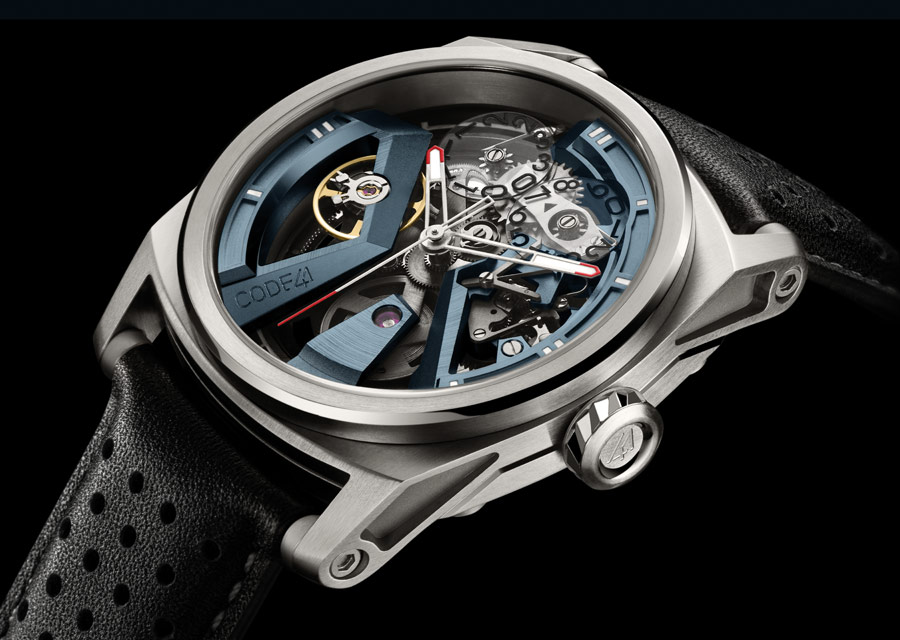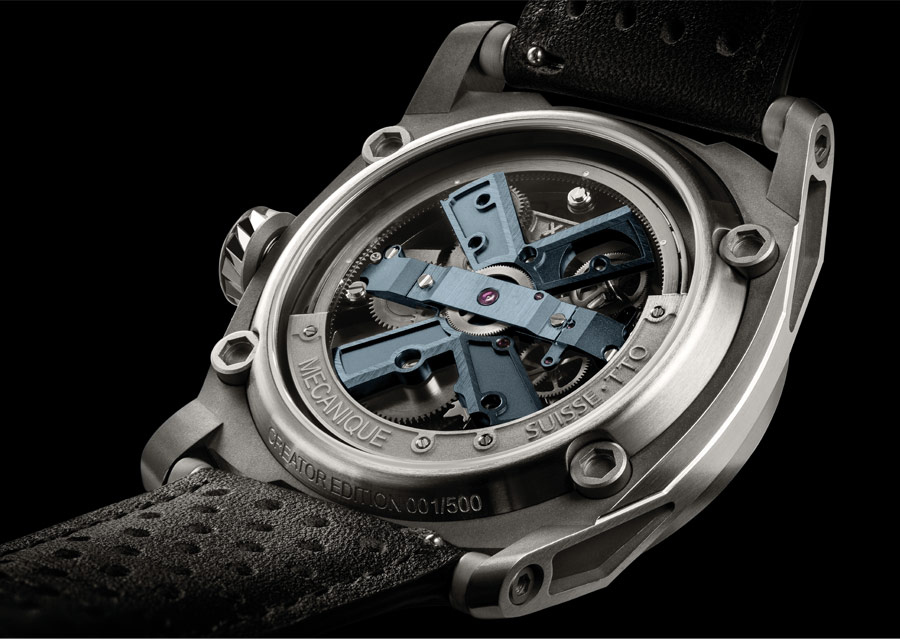 A year after, the pre-orders were launched and the five hundred copies of the X41 (numbered designer edition) found an owner as well as, the two hundred additional pieces (standard edition). These collectors of original and atypical mechanics will have to be patient since the first deliveries are not scheduled until next December. For the ohers, it is necessary to register on the waiting list, for a future sale price estimated at about CHF 5,500.
For more information : code41watches.com