New Richard Mille
More Than a Watch… a Talisman
He does not follow the watchmaking trend, he creates it. Which is why the unveiling of a new collection by Richard Mille is always an overwhelming event for watch collectors and calibre-diggers. This one is no exception.

By Frank Declerck
Two years after the RM71-01, in black and white shades, the new Richard Mille RM71-02 Automatic Winding Tourbillon Talisman colours up the famous high watchmaking Swiss house. Comprised of 10 models, each limited to only seven numbered pieces, the collection pays tribute to the 1970s with its disco design and chromatic shades.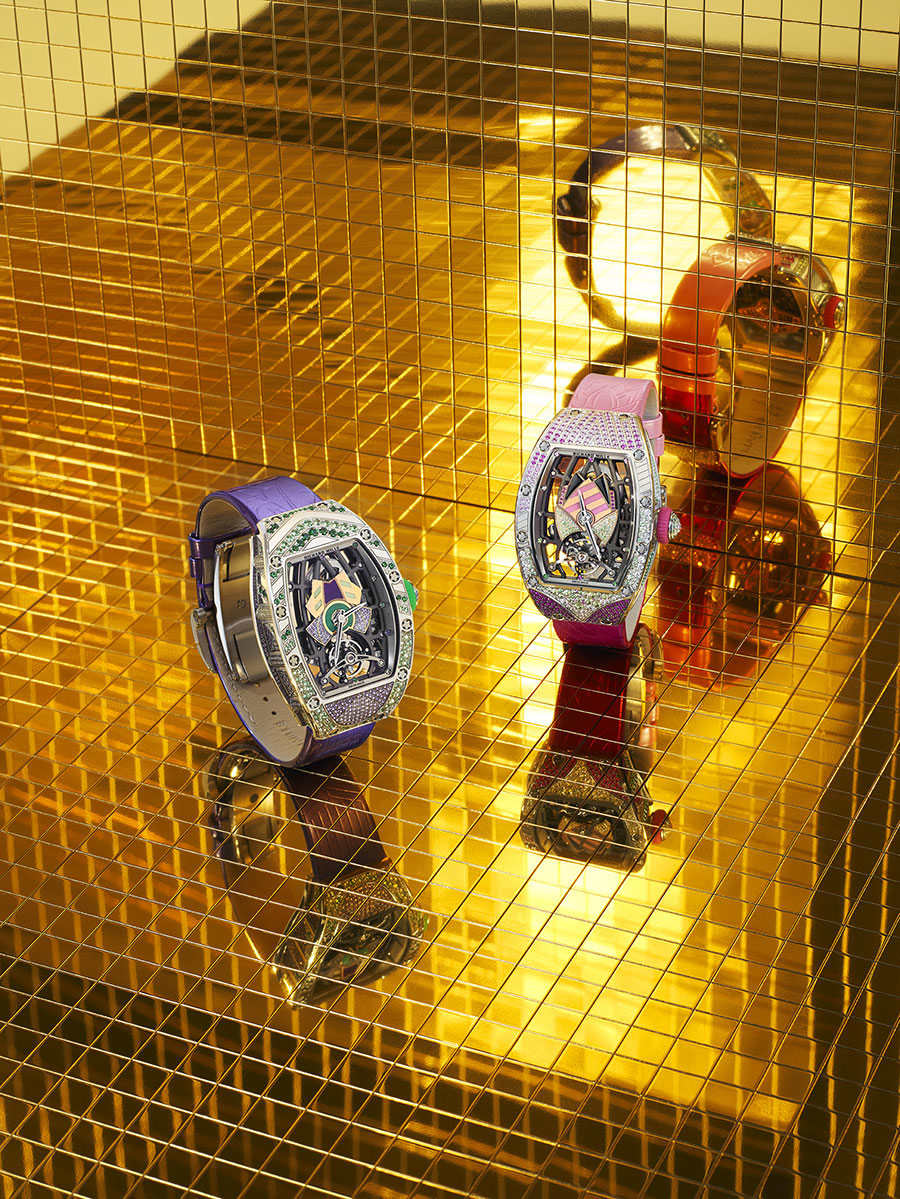 The only things missing are the heady songs of YMCA or Michael Jackson combined to the light plays of private clubs to make these references shine. Homages to both glitz and glamour of an era marked by insouciance. Just like precious disco balls giving time – and style –, these new watches shimmer at every wrist movement. Le Freak has never been so chic!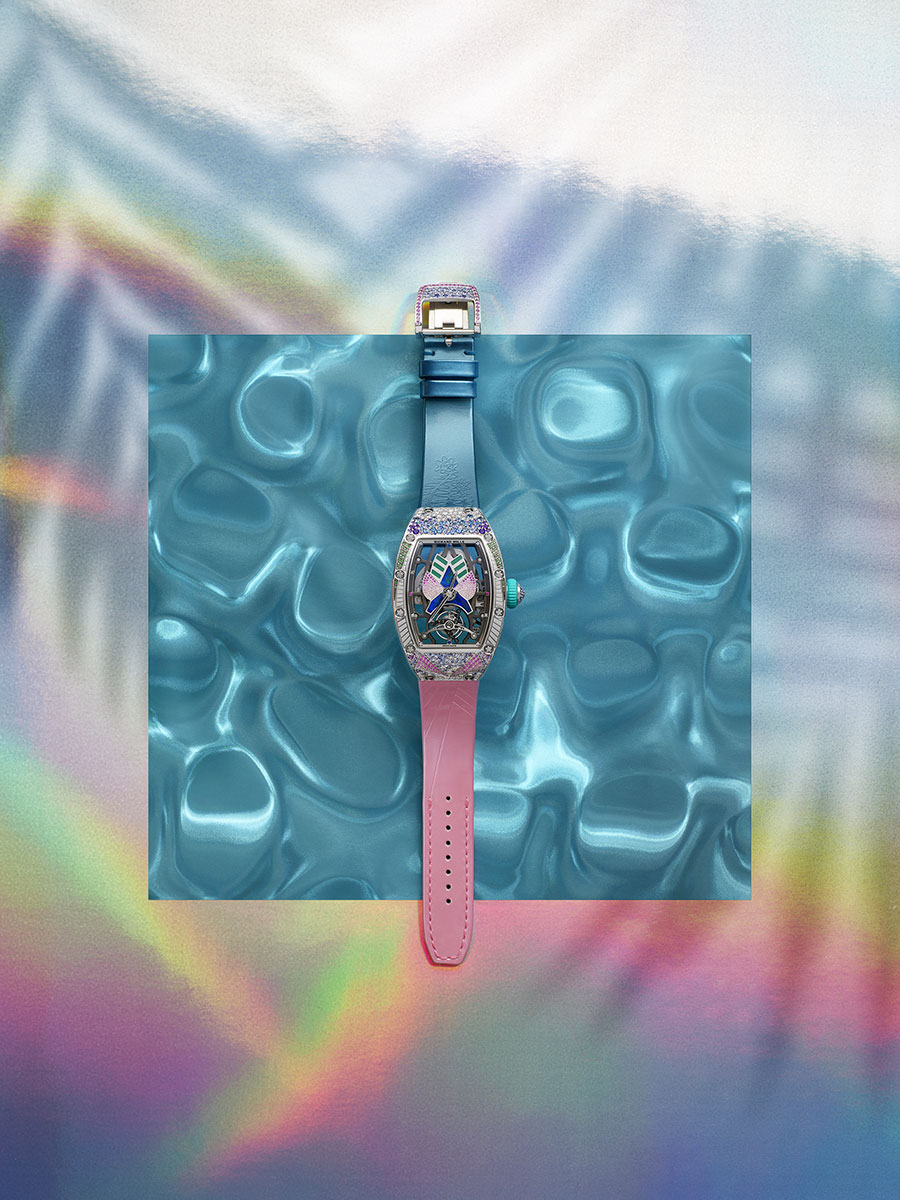 Tsavorites, spessartites, amethysts, diamonds, spinels, rubies and other sapphires brightly glimmer and elegantly combine with hematite, pink opal, malachite or lapis-lazuli to name a collection well-deserving of its name: Talisman. Indeed, these watches are filled by the energy and symbolism carried by these stones through the ages. As if dressed up in a Bee Gees stage costume, each one of them murmur to their wearer a customized version of "Stayin' Alive". "More Than a… Watch", could add those feeling nostalgia for Saturday Night Fever.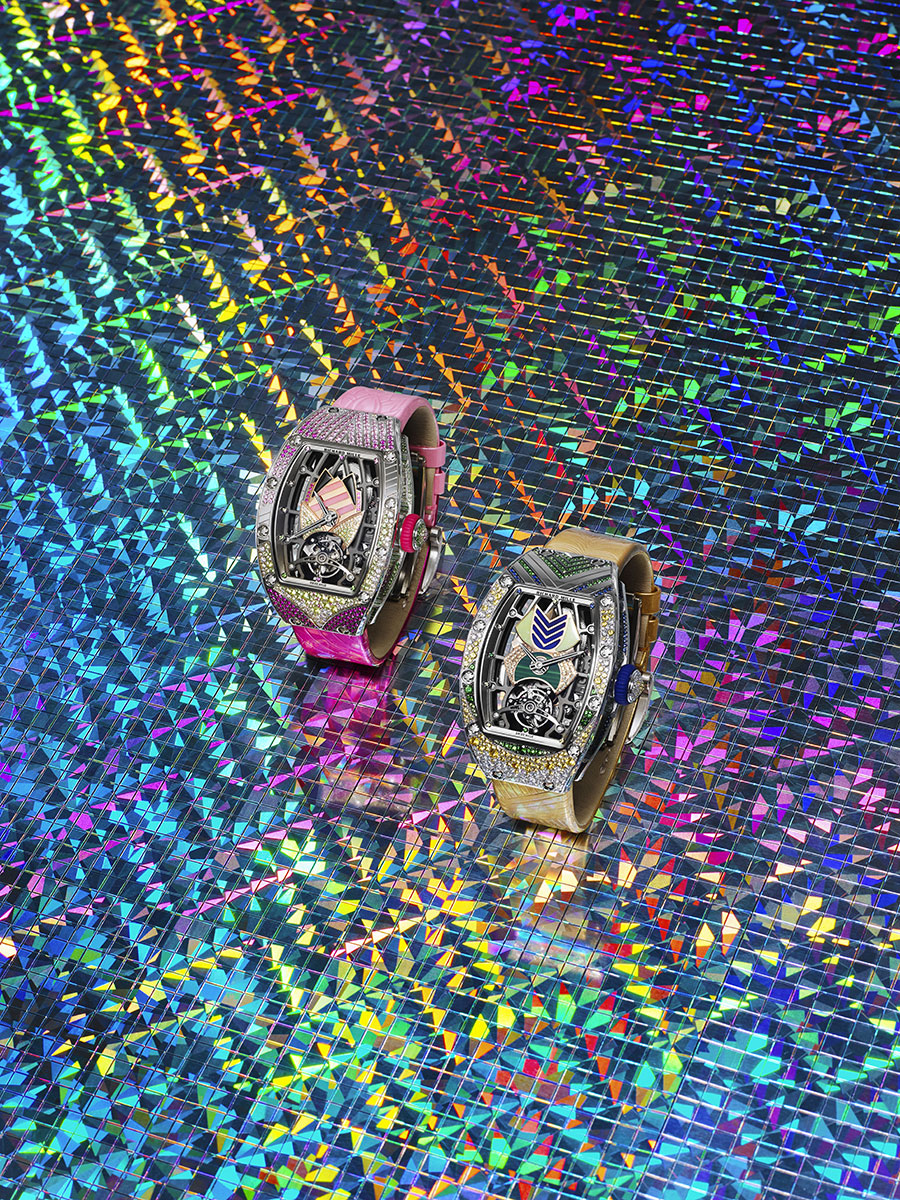 From the fine watchmaking viewpoint, beautiful mechanics aficionados can be assured that the back is as perfect as the front, as always at Richard Mille's. Excellent technique is not sacrificed on the altar of beauty in this house which reputation is based on technological innovation and rare materials. The calibre of choice is the CRMT1, the eighth one from the manufacture, and its first automatic tourbillon. The conception needed no less than 1000 hours of research and development. The result is astonishing, inspirational even: thickness of 6,2 mm for a weight of only 8 grams.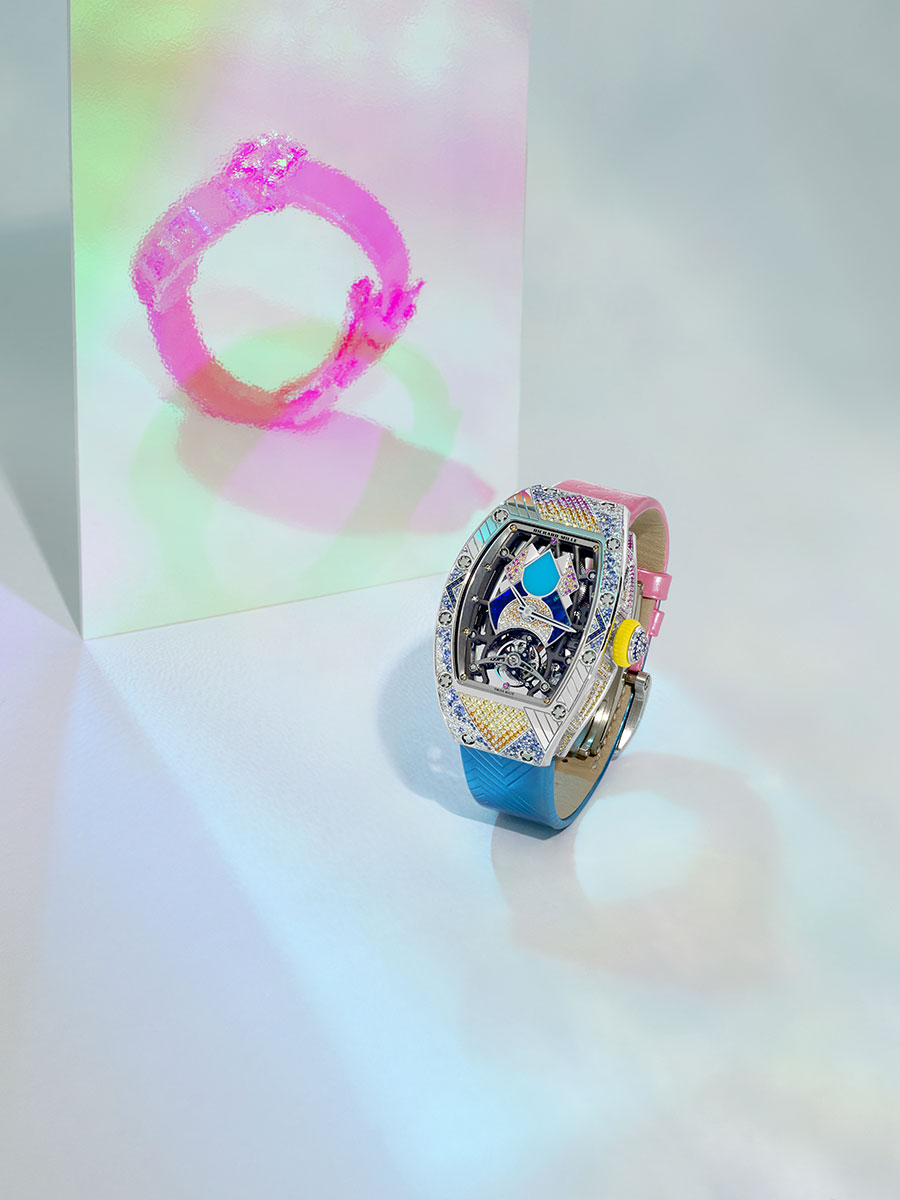 To duly adorn the wrist, Cécile Guénat – Richard Mille's Director of Creation and Development for the House – had to find a novel ideal to give these exceptional cases a bracelet up to par with the jewellery artwork. Once again, magic happened and, under a relative demureness, the patent leather bracelets embossed with discreet motifs illuminates the creation. Flaunting two different tones for each reference, they set off the visual and geometrical impact of the dials… of which we will never get enough.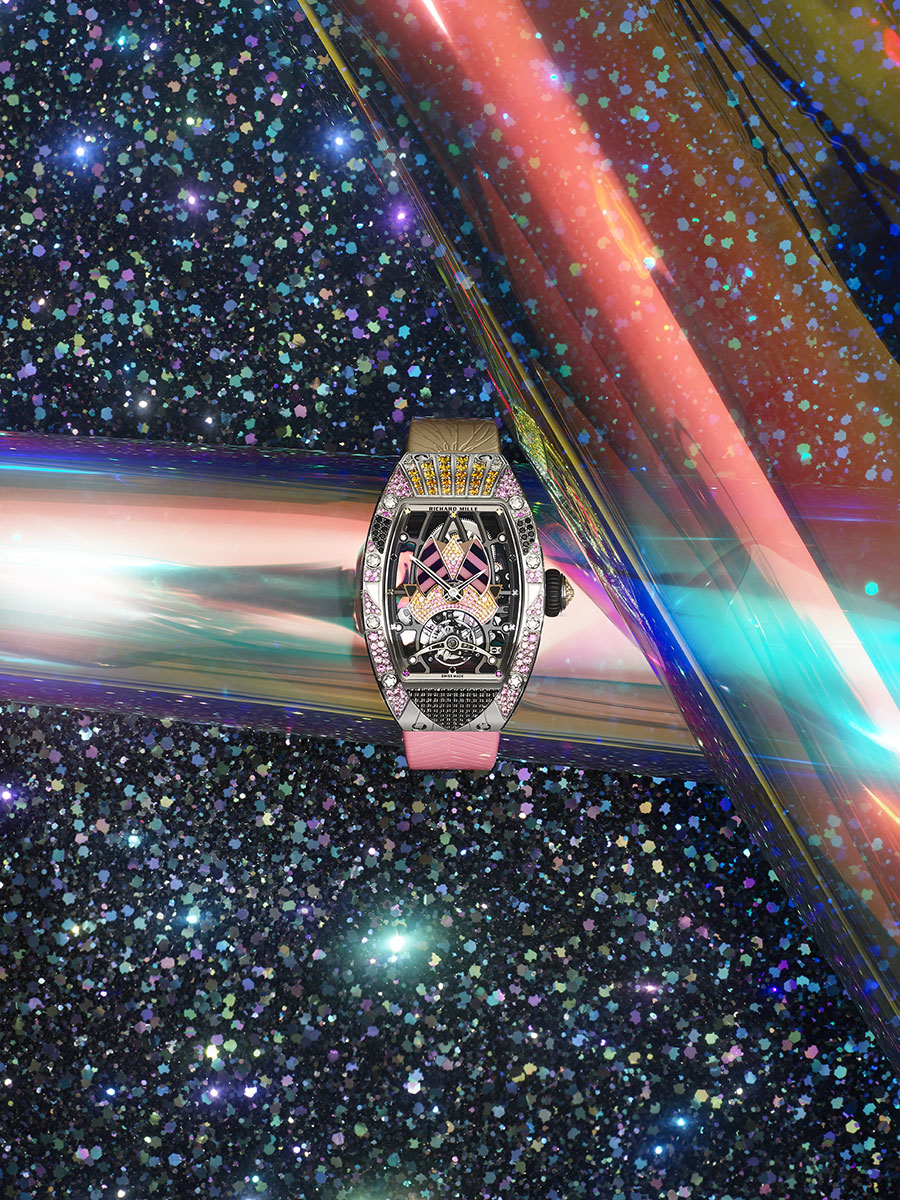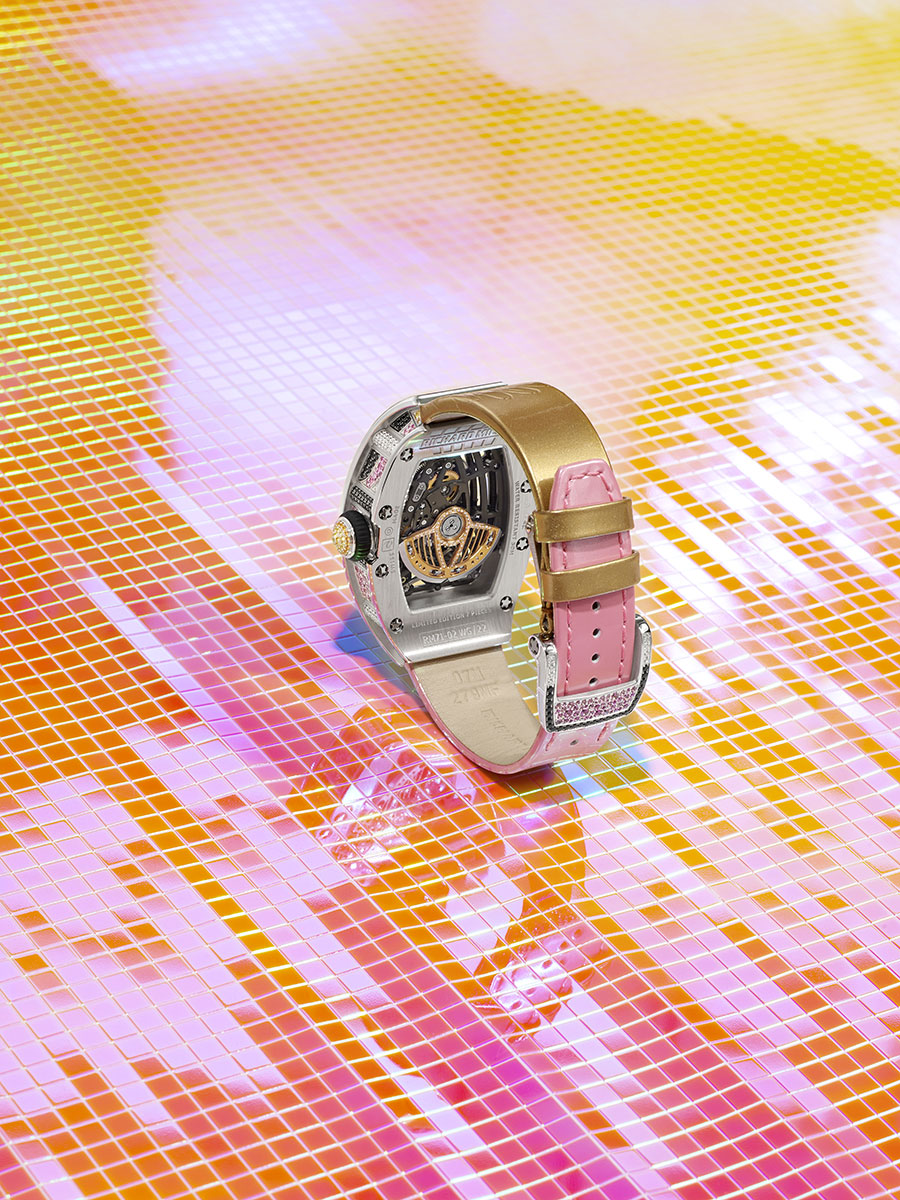 Now, you must choose your dance partner: Carmen, Diana, Jessica, Liz, Jane, Paloma, Gloria, Bianca, Donna or Grace?
BEHIND THE SCENES AT THE RICHARD MILLE MANUFACTURE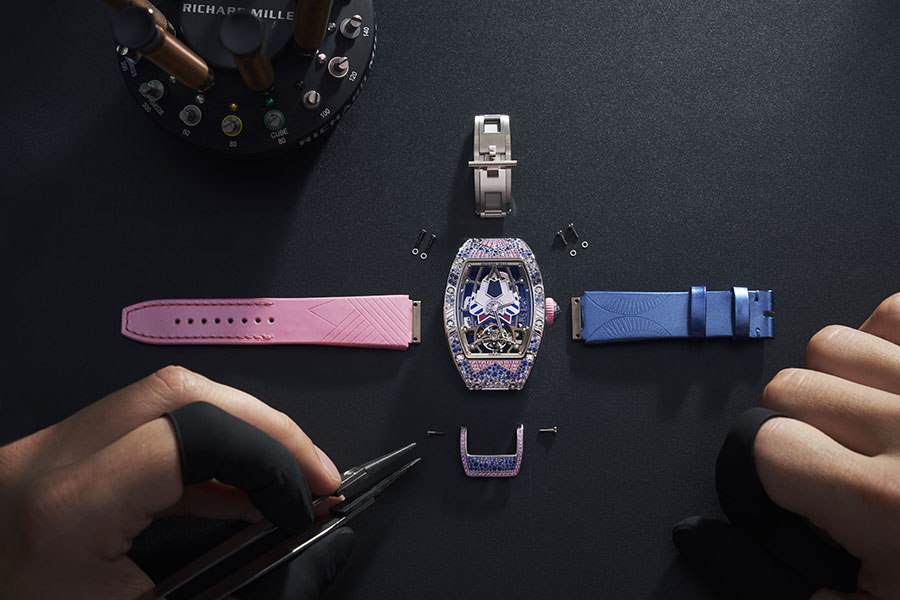 The fine art of gem-setting…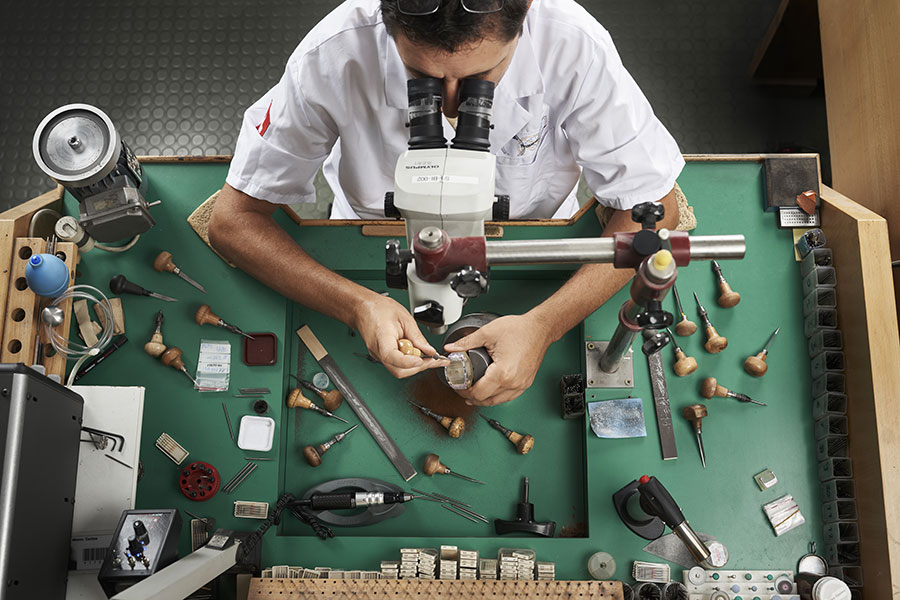 Other articles about the Richard Mille watches