Boutique opening
New case for Isabelle Langlois jewellery
Just a few steps from the famous Place Vendôme, the new boutique of the jewellery maison Isabelle Langlois, which is celebrating its 30th anniversary this year, is now located at 29 rue Danielle Casanova in the very chic 1er arrondissement of Paris. We had the chance to discover a warm and sparkling place, just like the creator. Follow the guide.

By Chloé Redler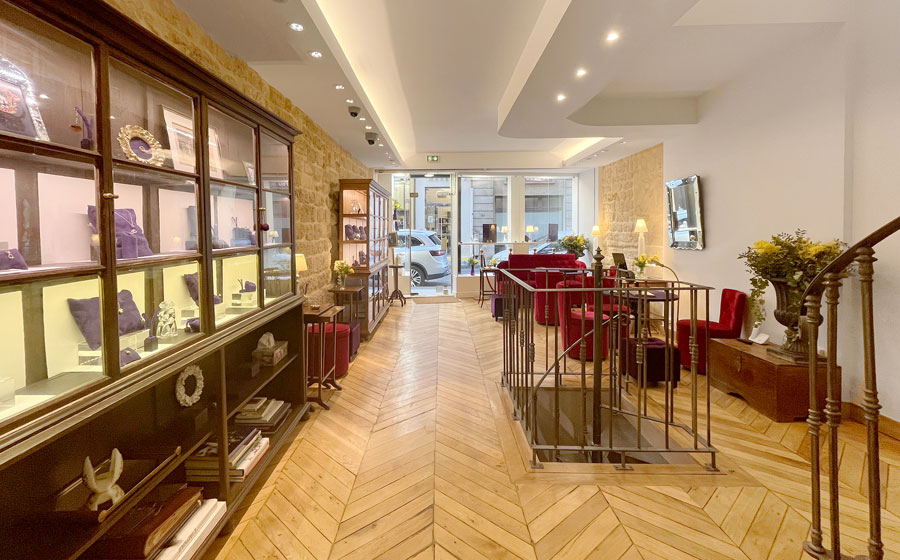 A new space dedicated to Isabelle Langlois' creations
Formerly located in a small intimate courtyard on rue de la Paix, Isabelle Langlois has moved to 29 rue Danielle Casanova. A new address but the same district, it overlooks the famous and luminous Place Vendôme. In the heart of the most beautiful jewellery maisons, it naturally finds its place. Nestled in a building built at the beginning of the 18th century, this place was imagined by the creator herself with the help of the firm Cazenove Architectes & Associés. Designed as a winter garden, the light-filled boutique perfectly showcases the flowers and coloured gems that flood the jeweller's collections.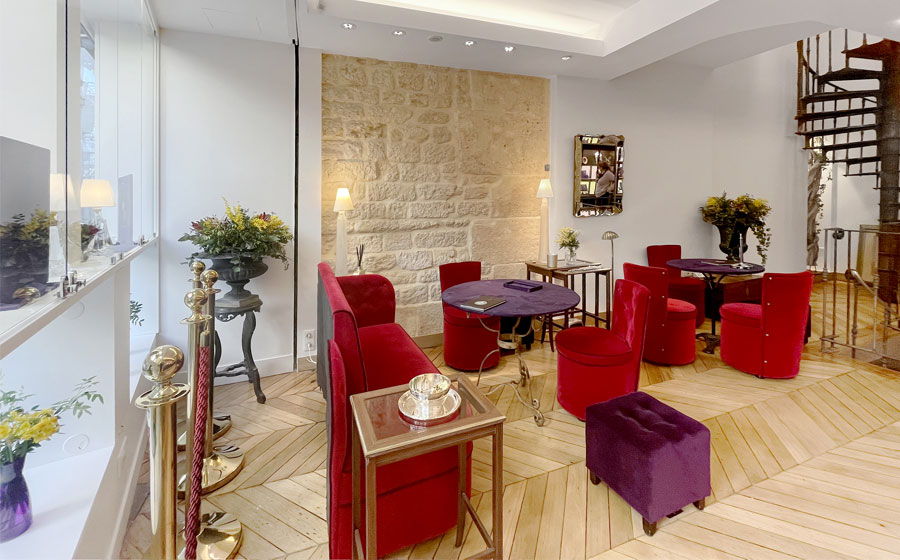 Welcoming and enthusiastic, the creator welcomes us with simplicity for a privileged visit. A chance to (re)discover her colourful collections.
A small overview of the different collections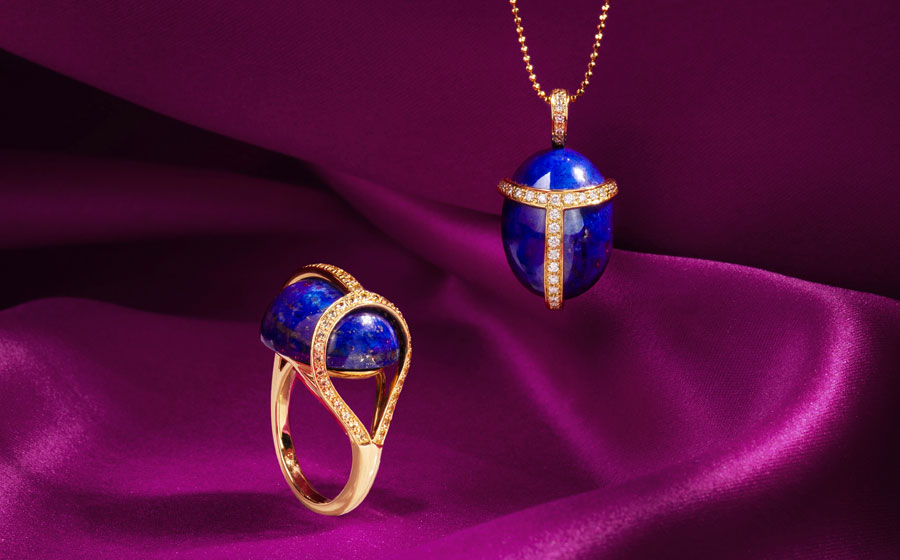 If you feel like it and if you are curious, let yourself be caught up by the atmosphere of this new address. All the creations (or almost all of them) can be seen here, including the latest one: Dieu Khépri. Highly symbolic, it seems to mark a turning point in Isabelle Langlois collections. Those that used to see various multicoloured gems flourish are now adorned with hard stones such as lapis lazuli, black or white agate, malachite or even tiger's eye. Designed as small amulets, each piece will bring protection to its owner.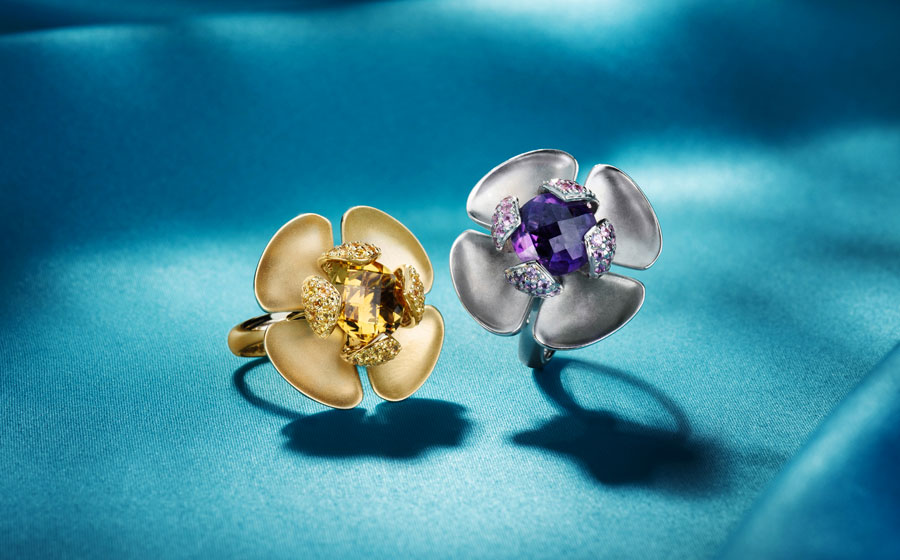 As for Flora Lotus, like a resonance of an exotic first name, it immediately invites you to travel. Crafted in white or yellow gold and delicately brushed, the refined petals leave plenty of room for a flamboyant pistil. Protected by stamens set with coloured sapphires, they highlight a briolette-cut citrine and amethyst respectively.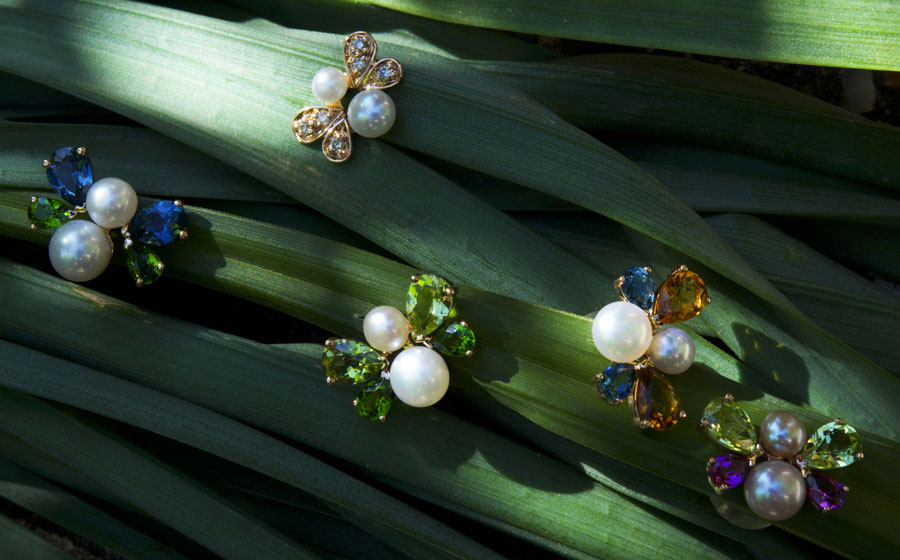 Like a precious swarm, Isabelle Langlois' bees had already pollinated the last summer season (see our article on summer jewellery). Peridot, rhodolite, orange citrine, Blue London topaz and diopside make up the wings of the insects to sublimate their bodies formed by two cultured pearls. In earrings or in pins, they are foraging our dressing room to feel like a queen bee for a moment.
Our two favourites: Princess Mathilde and Ardèche.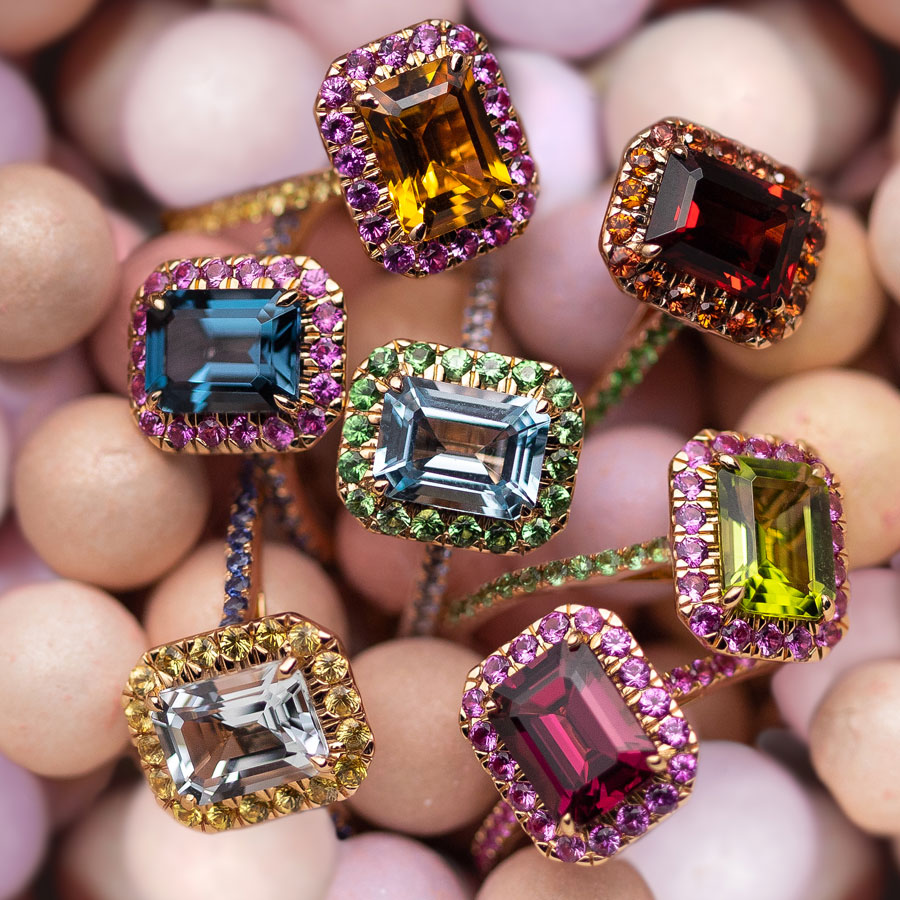 Why do we love them? Because it's easy to imagine these pieces being worn in an accumulation. An ultra-modern revision of the Pompadour ring, Princesse Mathilde shares the lead with the Ardèche model, which is inspired by the shades of the sunset over the mountains of the region. Flooded with coloured stones, they are a perfect example of a successful mix and match.
Isabelle Langlois Boutique – 29, rue Danielle Casanova – Paris 1er – 01 42 46 75 00
Read also: