This week's new device
Olfactory and connected speaker
Le Compositeur designed by Compoz Parfum struck a chord and became an editors' favourite. This ambient scent diffuser goes like clockwork thanks to its intuitive technology, its natural fragrances and its extremely modern design. The beat is set for this exclusive olfactory experience.

By Chloé Redler
When some people release music, other compose it… The new ambient perfume diffuser works exactly the same way and was designed in the French workshops of Compoz Parfum. The designer Alnoor Mitha de Bharat conceived Le Compositeur like a speaker that would play our favourite music. But in this case, sound is replaced by scent.
Le Compositeur, the bespoke fragrance maker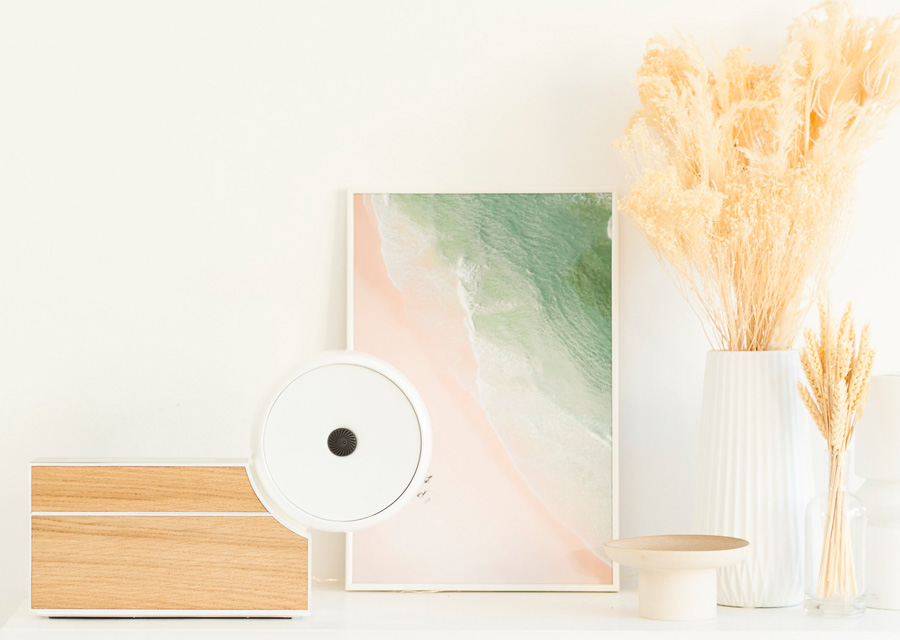 More than a virtuoso, this device is a technological jewel. Indeed, it is equipped with a touch screen so you can manually create your very own olfactory "playlist". In essence, this is a scented partition and the notes are conducted by a dedicated application on your smartphone. The five pods of essential oil inside Le Compositeur can be tuned together to fit the different preferences and desires.
You can choose between twenty-five carefully selected essential oils that come from responsible sourcing or organic products: Ylang Ylang from the Comoro Island, Oud Wood, Neroli, Egyptian Jasmine, Indonesian Patchouli, Fine Lavender from Provence, Bergamot From Calabria, and so on. A way for Compoz Parfum to show its intent to commit to ecological and environmental engagements (sustainability, ecodesigned device, recyclable pods, etc.).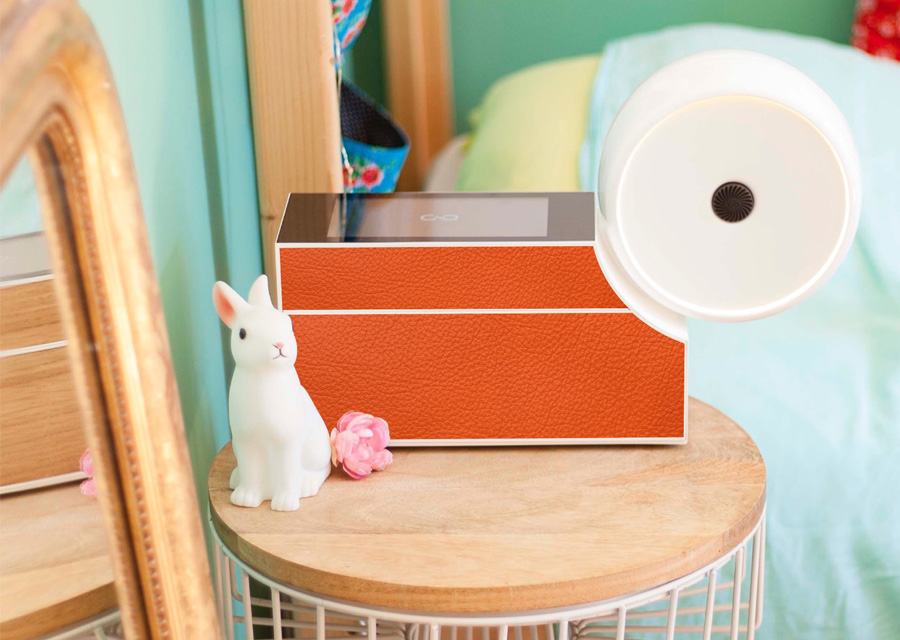 This essential oils repertoire sets the tone for about fifty hours thanks to a waterless, cold and alcohol-free diffusing mode that respects the air quality of your home.
Natural Essences – Starting from €25
A timeless yet modern design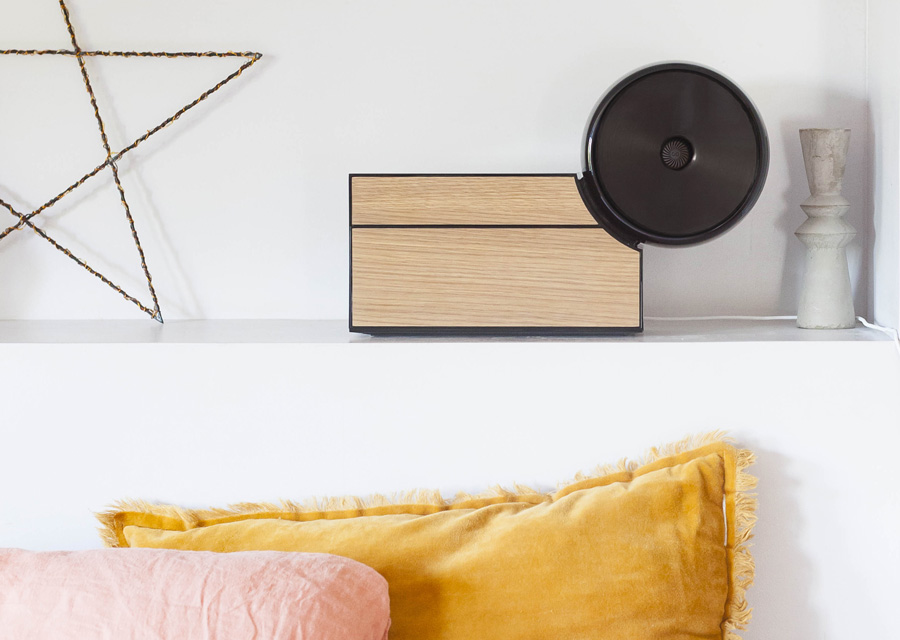 Le Compositeur is the work of the founders of the brand and the talented designer Alnoor Mitha de Bharat – renowned for his collaborations with Dior, Graff, Hermès and Saint-Laurent – and is a device absolutely made for everyday life. While "being part of the furniture" is not usually a good thing, in this case it shows how Le Compositeur can fit perfectly in every room in your house. The different tones of the diffuser – white or black lacquer, orange or Green Marrs leather, natural or honey oak – bring a touch of modernity to your decoration.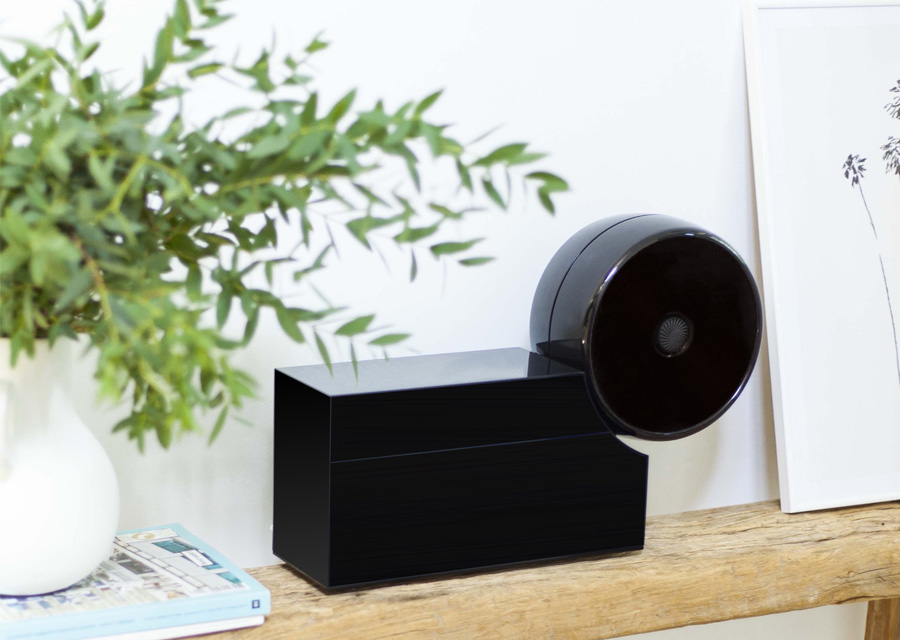 Let's end on a good note: Le Compositeur is a worthwhile smart device, with a design that totally looks the part, and is perfect for budding perfumer wanting to find their own olfactory signature.
Le Compositeur – Starting from €990