Omega and Cindy Crawford : 20 years of passion
By MyWatch
Between Omega and Cindy Crawford, the story begins in 1995. Cindy Crawford becomes the first ambassador of the Swiss watchmaker. The brand can rely on intuition regarding fashion and style of the famous top model who made covers of worldwide magazines and greatest couturiers fashion shows. Sharing the same values for beauty, quality, reliability and commitment to traditions, Cindy Crawford participates today more than ever, not only to Omega advertising campaigns but also invests a lot in events and product creation.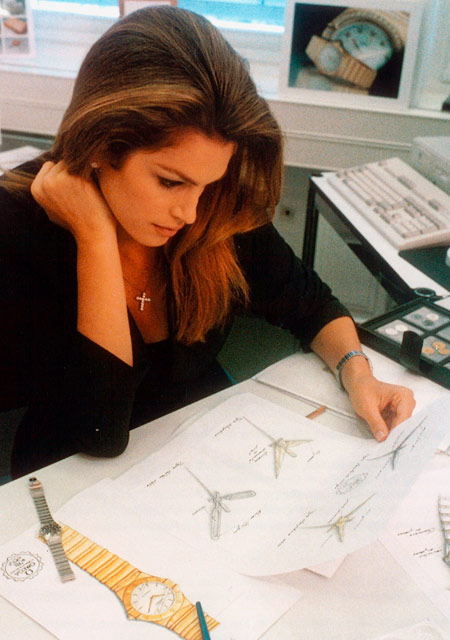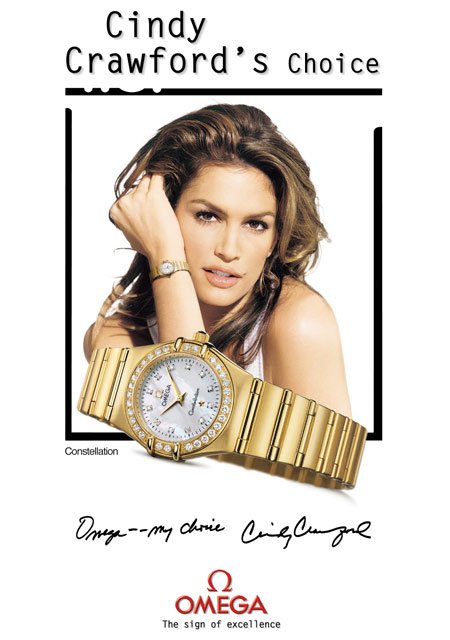 Omega president Stephen Urquhart said, "It's hard to believe that we have been working with Cindy for twenty years. She is as beautiful now as she ever was. Cindy has made some remarkable contributions to Omega over the years and was instrumental in establishing the brand's fashion credentials. She is truly a member of the family and our partnership with her is a privilege."
Cindy Crawford echoes his sentiments, saying, "It's been an amazing adventure – twenty great years! When I started working with Omega in 1995, the company had a great reputation as a watchmaker. They'd been around since the middle of the 19th century, they were famous for their sports timekeeping, their divers' watches and, of course, their association with the space program and all the Moon landings – a lot of stereotypically 'guy stuff'. I had the chance from the very beginning, to have input on the design of the Constellation watches and I'm proud of the fact that Omega is now, along with all of its technical accomplishments, considered to be a fashionable watchmaker."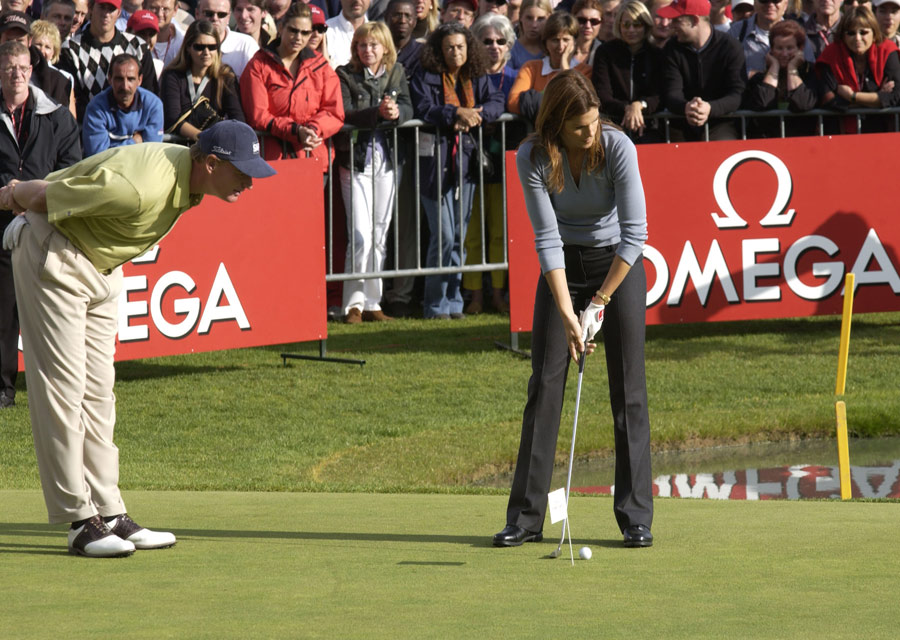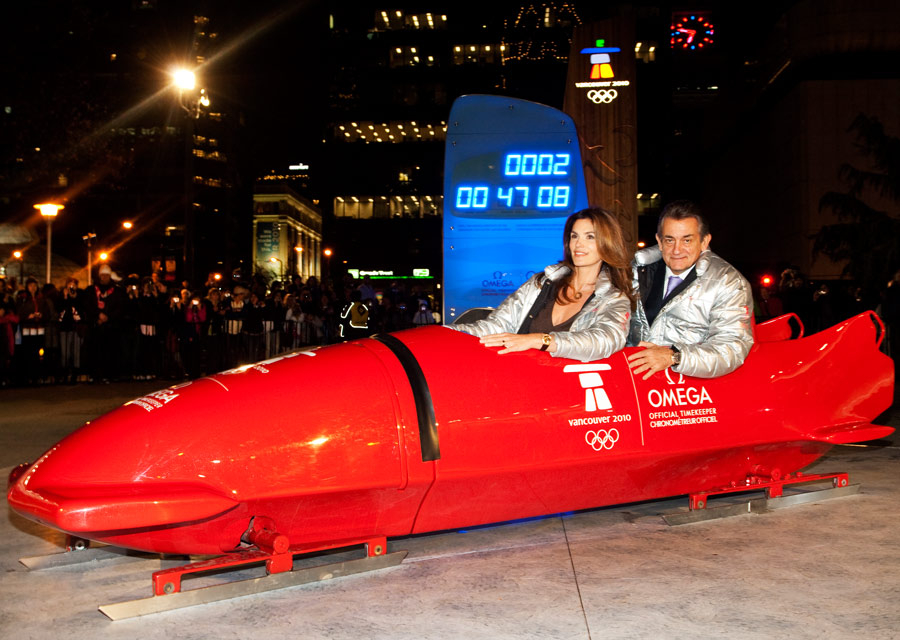 Over the last 20 years, Omega has shared countless memorable occasions with Cindy, such as seeing her tee off with other celebrities at the first ever Omega Celebrity Golf Tournament in Crans Montana in 1997. While celebrating Omega's 150th Anniversary in India, Cindy was seen enjoying an elephant ride at the Taj Palace Hotel in New Delhi in 1998. And in 2010, she visited host cities Vancouver and Whistler during the Olympic Winter Games, where she proudly sat in a bobsleigh together with Omega president Stephen Urquhart for a photo opportunity. These are just a few highlights of the long-standing and unique partnership with the super-model and business woman.
From a young age, Cindy was inspired to devote her time and effort to make the world a better place. This humanitarian passion is reflected in her involvement with a variety of organizations focused on children's healthcare, including the Leukemia and Lymphoma Society, St. Jude's Children's Research Hospital, the University of Wisconsin Foundation and the Little Star Foundation. Her enthusiastic work for Orbis International on behalf of Omega since 2014 is an organic extension of a lifetime commitment to causes she holds dear.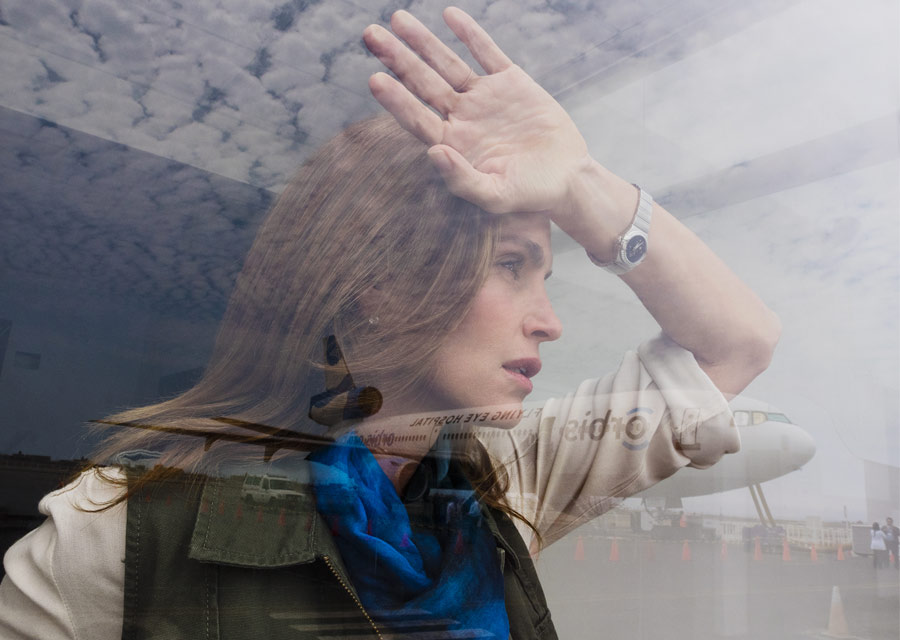 In celebration of this 20-year partnership, Omega shares a selection of new images of Cindy Crawford that were taken during a recent photo-shoot in London, UK. About the photo-shoot and its inspiration: The photo-shoot took place in a London studio that was illuminated with natural daylight. The set was simple with a soft canvas backdrop on which an image of water was projected, creating a calm and pensive ambiance. This simple setting allowed Cindy's natural beauty to take centre stage. The pictures are glamorous and "real"; they capture Cindy as the strong, confident and feminine woman that she is. Cindy Crawford was wearing a Seamaster Aqua Terra in red gold and a Constellation Pluma.