Richard Mille: a 4th consecutive title of WRC world champion with Sébastien Ogier
By MyWatch
Partner of the rally driver, Richard Mille celebrates the 4th consecutive title of WRC world champion won by Sébastien Ogier on October 16 in Catalonia.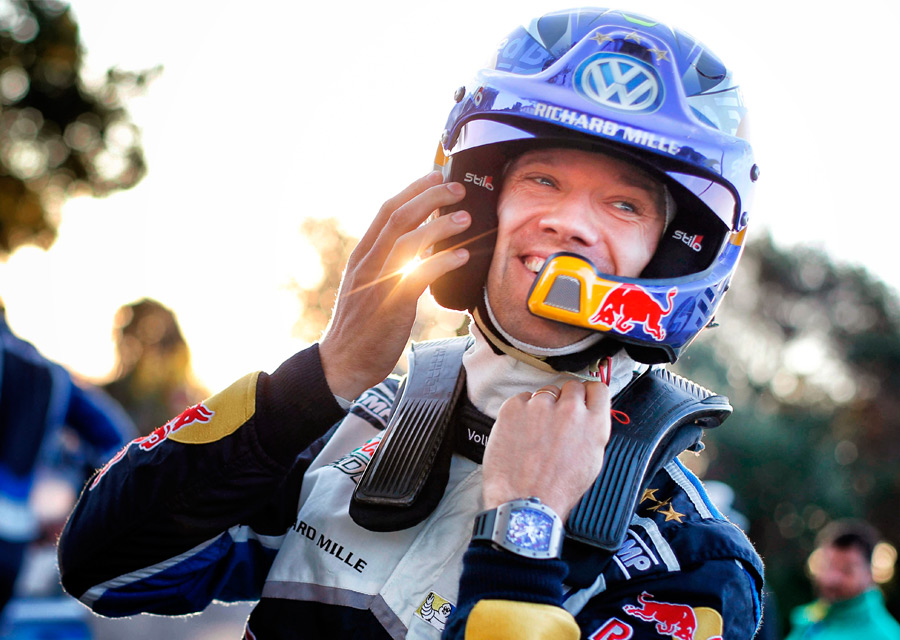 A model of elegance and efficacy, Sébastien Ogier turned in a virtuoso performance to take first place in the Rally Catalunya on Sunday the 16th of October, pulling into the top slot of the world championship just two races before the end of the season. Richard Mille is delighted to be celebrating this victory alongside him.
Sébastien said going in that he would be aggressive. And with a 5" lead going in on Sunday, the Ogier/Ingrassia pair held all the cards needed to win not only the race, but also the WRC world title. "It's fantastic. It was a perfect season with a perfect car all year long," bubbled Ogier at the stop point of the 19th and last special stage. The Volkswagen Polo-R team took first place with at time of 3h13'03"6. "I had a great time behind the wheel this weekend and it was a pleasure to do things in grand style. As always, I had a tendency to trust my feelings," confided the driver from Gap (Hautes Alpes, France).
In the less than ten years since his debut, Sébastien Ogier boasts one of the most impressive careers there is. With this latest victory, his 37th in the WRC to date, and the new World Champion title, the ace driver joins Tommi Mäkinen and Juha Kankkunen in the exclusive club of quadruple world rally champions.
The duel for most awards draws closer between Sébastien Loeb and Sébastien Loeb, a living legend of the WRC (9 times w