New ambassador
Ryan Gosling drive(s) for TAG Heuer
Having never engaged in a partnership before, Canadian actor Ryan Gosling is now Tag Heuer new ambassador. In order to announce the collaboration, the watchmaking Maison has unveiled thirteen new versions of the Carrera Three-Hand. Clever marketing coup and excellent choice of ambassador, the Chaux-de-Fonds manufacture is writing a new chapter of its history.

By Chloé Redler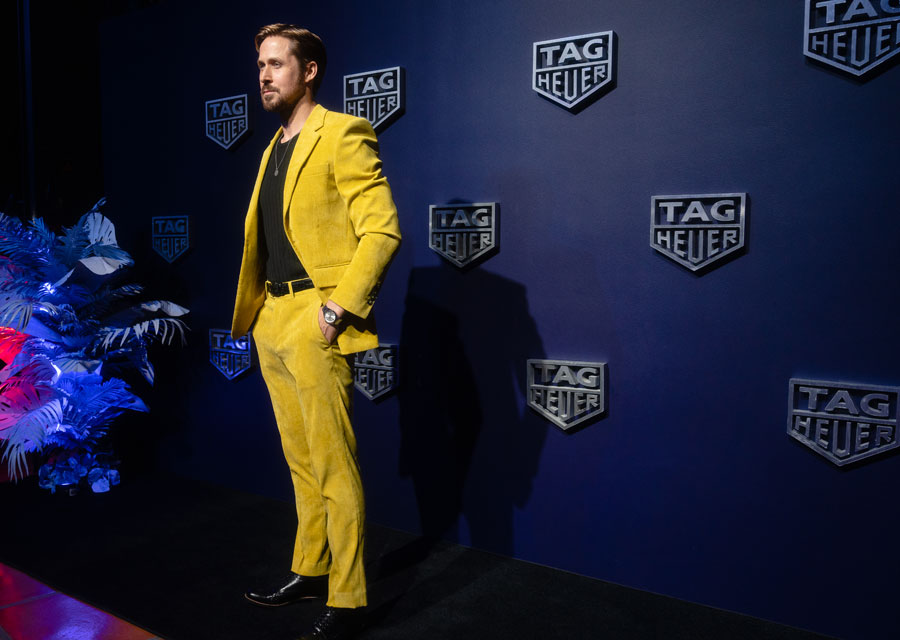 Ryan Gosling, worthy successor of Steve McQueen
Tag Heuer has important ties with the motor racing world but also with the cinema universe. Indeed, its Monaco watch was made iconic after Steve McQueen wore it in Le Mans in 1971. Therefore, it made sense to have a partnership with Ryan Gosling, who is also a motor racing enthusiast who loves stunts (which he sometimes performs himself).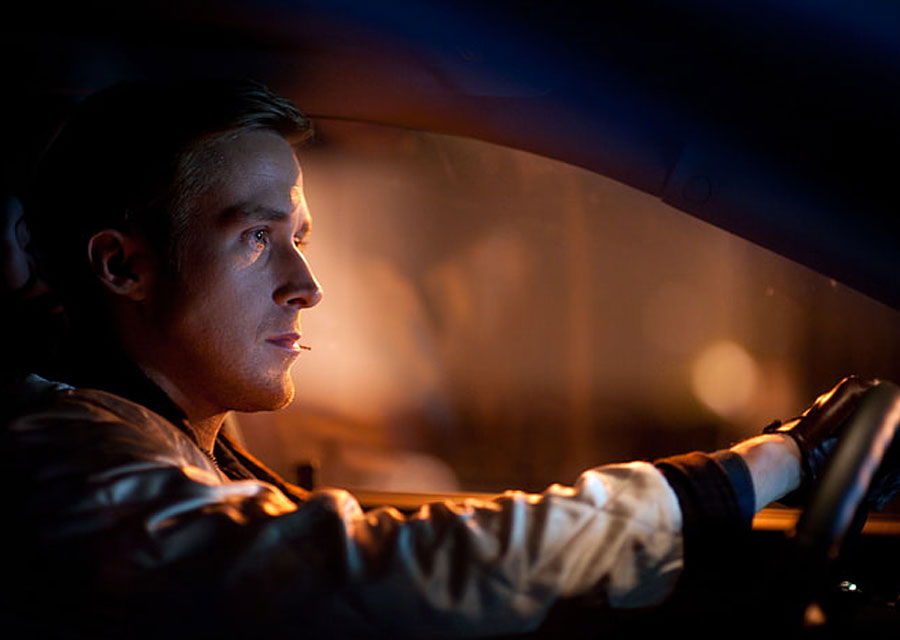 His performance in the movie Drive released in 2011 as a dark and silent driver echoes the new Carrera Three-Hand ad campaign. CEO of Tag Heuer Frédéric Arnault explains: "The movie Drive represents the strongest link with who we are today, and we are excited about the creative projects we have together." Which is confirmed by Ryan Gosling who said that "partnering with them was an easy decision".
Ryan Gosling, a committed ambassador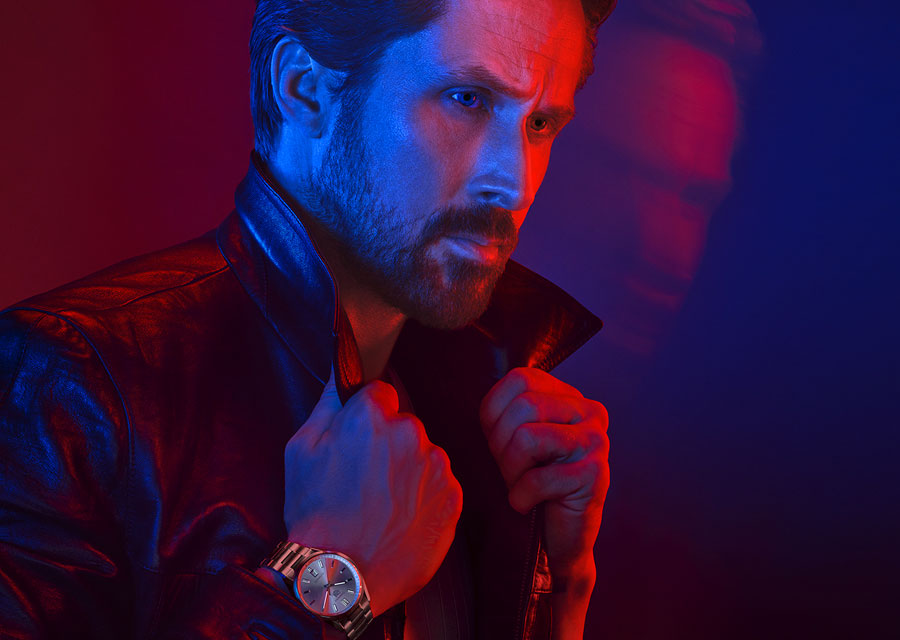 Committed and dedicated, the Canadian actor handpicked the award-winning photograph Pari Dukovic for his first Tag Heuer ad campaign photoshoot. The unique and atypical atmosphere of Drive is recreated in these portraits. But not only that! Displaying a colour gradient from blue to violet to red, Pari Dukovic artistic touch is visible through the warm and cold (sometimes electric) shades of the portraits.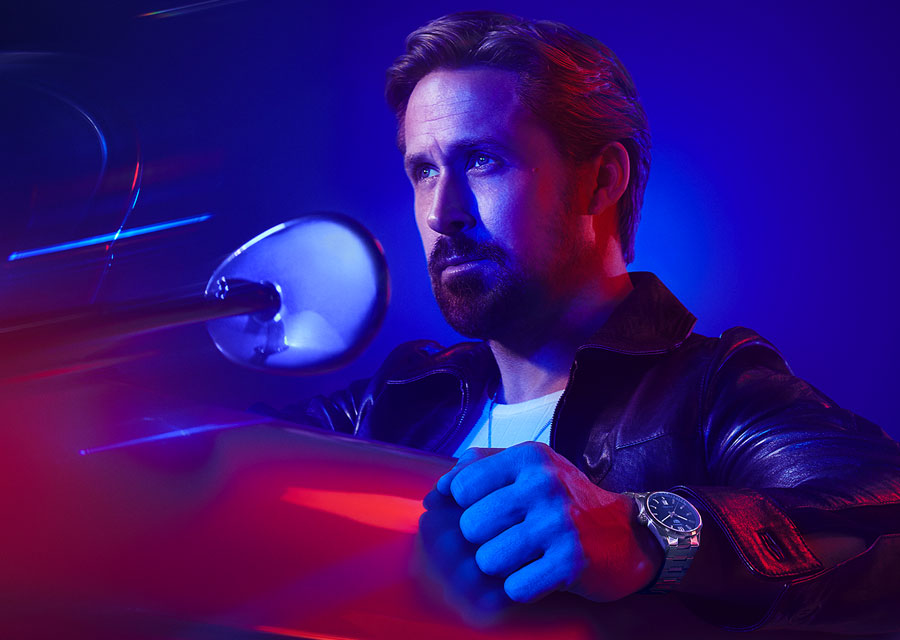 New ambassador for a new watch
The TAG Heuer Carrera Three-Hand Collection marks the beginning of a partnership between Ryan Gosling and the watchmaking manufacture. The actor is particularly fond of its sporty, elegant and timeless design.
Since its creation in 1963, the TAG Heuer Carrera is one of the greatest watchmakers success. Inspired by the automotive world, the new generation of the iconic Carrera Three-Hand displays an elegant sporty look.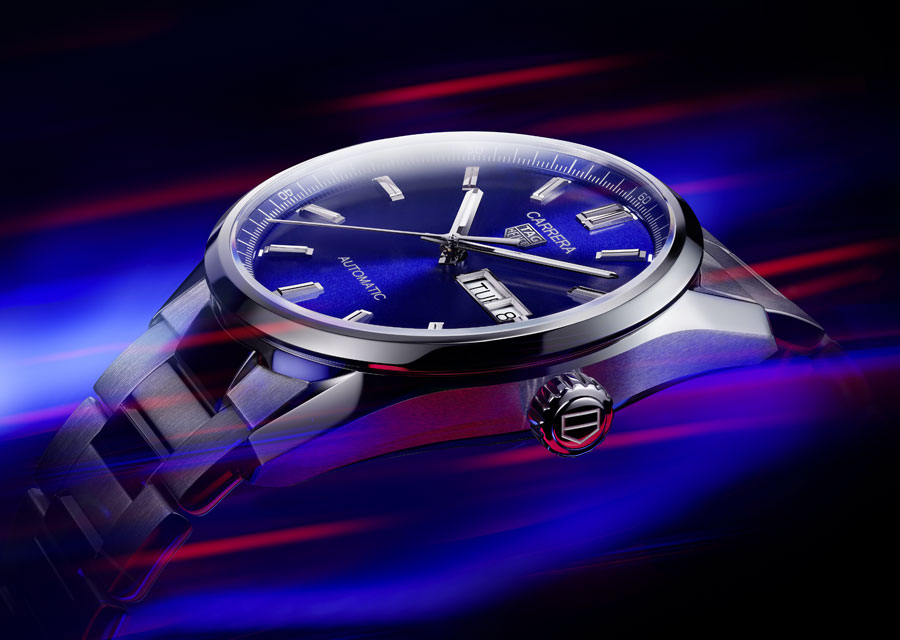 One watch, thirteen versions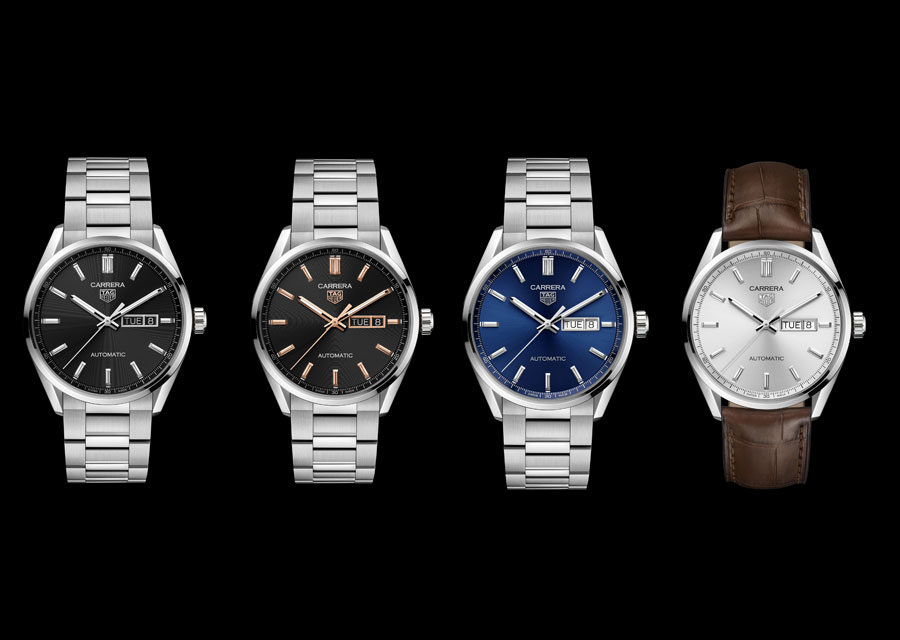 The collection features thirteen models in four versions: 41mm TAG Heuer Carrera Day Date, the 41mm TAG Heuer Carrera Twin-Time, the 39mm TAG Heuer Carrera Date and the 29mm TAG Heuer Carrera Date. True to the aesthetic features of the Tag Heuer Carrera 02 chronographs released in 2020, the whole set is powered by an automatic calibre and comes with a stainless steel case.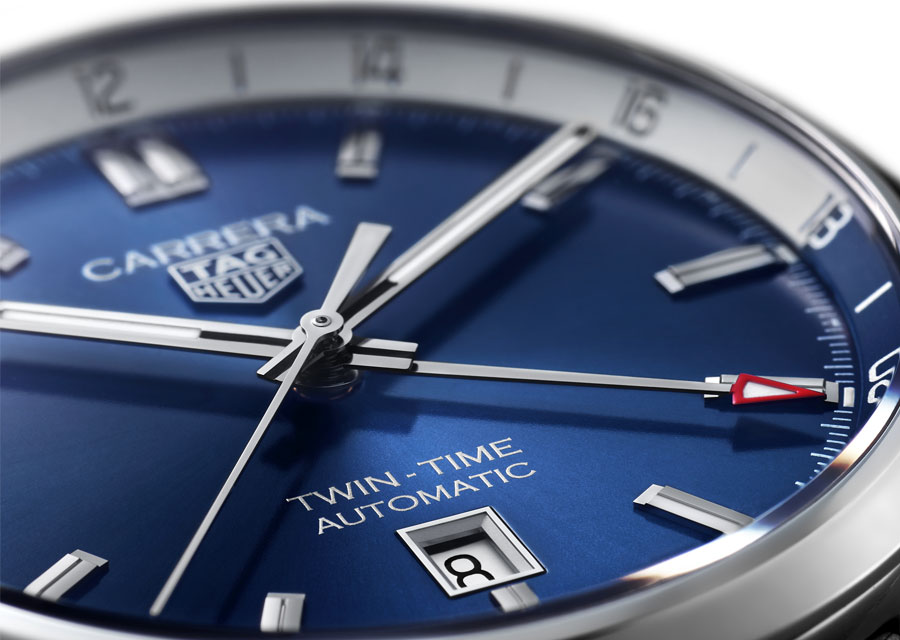 The timepieces also come with a bracelet of the same material (except the leather version) with H-shaped links and brushed sunray dials. Deep blue, intense black, silver or mother-of-pearl, they are easy to read just like Jack Heuer wanted on the original model. Legend has it that in 1958 during a car race, he fell from first to third place because he couldn't read correctly the chronometer on the dashboard. From then on, he focused on this flaw in order to create very readable watches.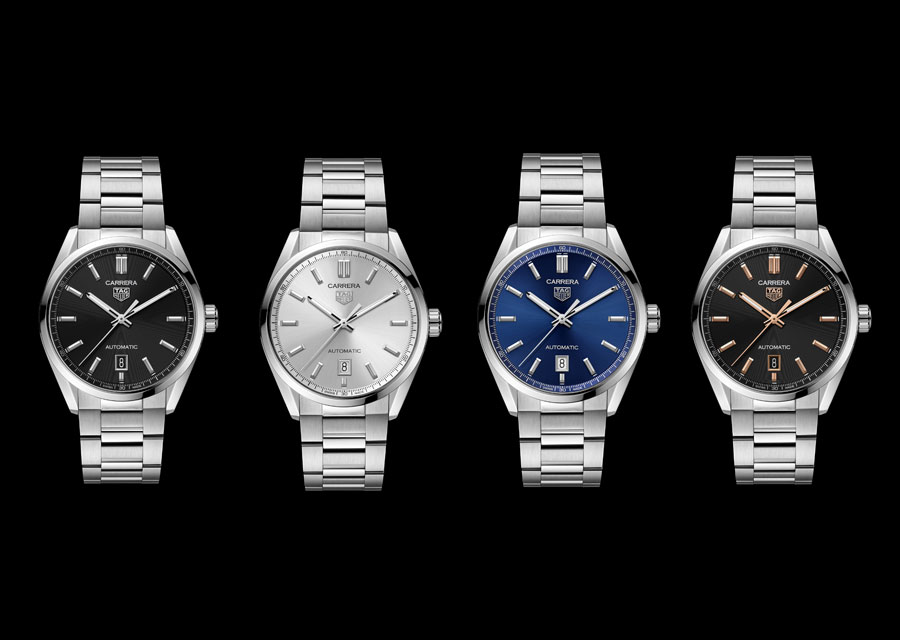 The new Carrera watches are indeed fitted with bigger hands to help reading time and thin markers to eliminate anything that could be useless on the dial. Tag Heuer also added the date at 6 o'clock on the 41mm Carrera Day Date and at 3 o'clock on the 39mm Carrera Date. The 41 mm Carrera Twin-Time Date bears a GMT hand points with a 24-hour scale and a bicolored (silver and blue) outer flange that indicates day and night. Feminine wrists also have their own models: four 29mm versions, two of which have delicate diamond markers on the dial.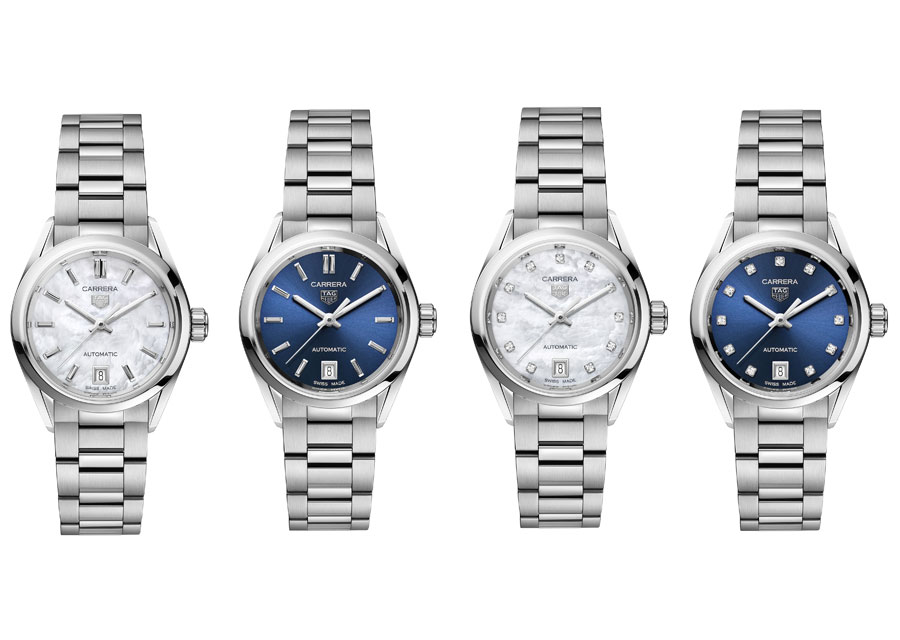 Read our technical data sheets on the new TAG Heuer Carrera Day Date 41 mm, TAG Heuer Carrera Twin-Time 41 mm, TAG Heuer Carrera Date 39 mm and TAG Heuer Carrera Date 29 mm.
Starting price at €2,200 – www.tagheuer.com