Sales Record for the Marlon Brandon's Rolex
By MyWatch
Phillips, associated with Bacs & Russo, recently announced the auction of a Rolex GMT-Master owned by Marlon Brando for a record of 1 952 000 dollars. This legendary watch is wearing by the actor in Francis Ford Coppola's film Apocalypse Now (1979).
Nicolas YVON and Kassandre Fradelin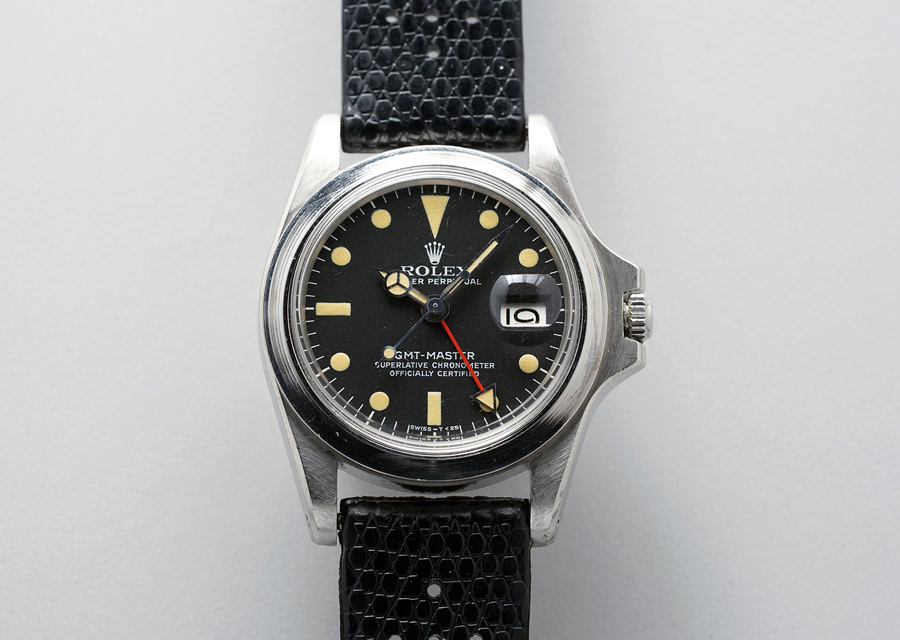 Auction sales follow one another and auction records fall again and again. But what madness! Or what needle has stung the buyers of vintage watches who are tearing its away at gold prices? Spend a million on a referenced timepiece will become common? And what about their stratospheric prices, which the man in real life will find indecent, derisory sums of money? The questions must be asked because the phenomenon is only getting worse. But behind this frenzy, it must be underlined that some pieces have more arguments than others to justify their value.
The rebirth of an icon watch
While many believed it had disappeared, it came back into the spotlight, with all its beauty and extremely well preserved, on 10 December 2019 at the 'Game Changers' auction organised in New York by Phillips and Bacs & Russo. It was the Marlon Brando's Rolex GMT Master watch, which he engraved himself on the back of his name. And which he succeeded to impose on the big screen in Apocalypse Now.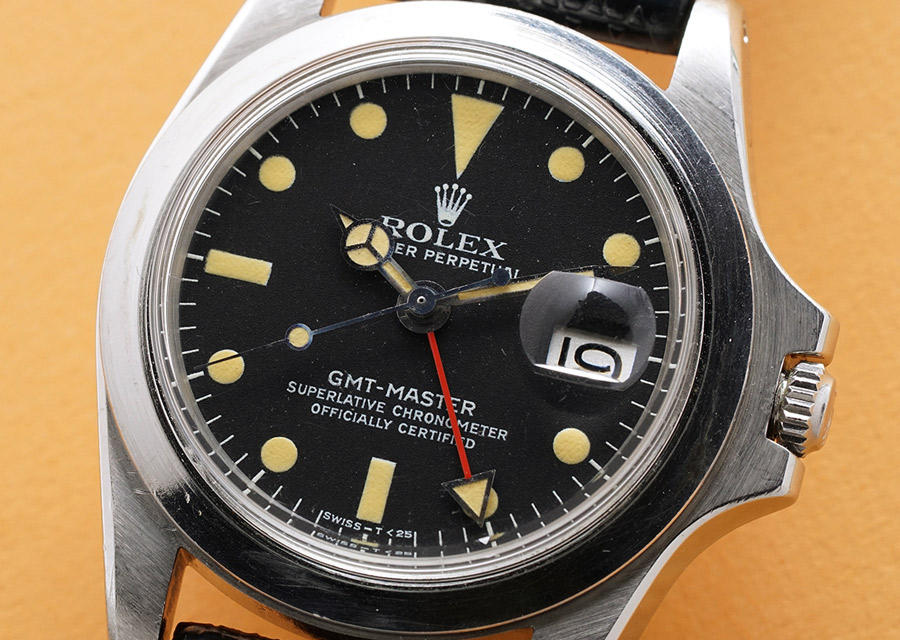 The success and screenplay of Francis Ford Coppola's film is well known and it has been seen all over the world. But what is less known is the little story behind the Colonel Walter E. Kurtz watch. During the filming, the director had asked Brando to take it off but he refused, explaining that 'if they're looking at my watch, then I'm not doing my job as an actor'. The GMT Master remained on the screen but only after a negotiation that forced Marlon Brando to blow up the famous red and blue bicolour bezel characteristic of the instrument, under the pretext that it corresponds better to the character of the Colonel. Twenty years later, the American actor gave it to his daughter Petra as a gift for her university graduation. Then she gave it to her husband a few years later and he cherished it like no other object in his possession.
Preserved by the Brando's, the watch is well conserved. Although it has never recovered its bezel, the mechanisms work as if they were new and the luminescent indexes now reflect the age of the model by displaying a superb cream colour. A final detail adding more value to the piece: the engraving "M. Brando" hand-graved by the actor himself on the caseback is still present, which contributes to the uniqueness of the watch. All these details explain why this watch – in steel on a leather strap – broke the sales record for a Rolex GMT Master at Phillips, in New York, for the modest sum of 1 952 000 dollars, or 1 759 142 Euros!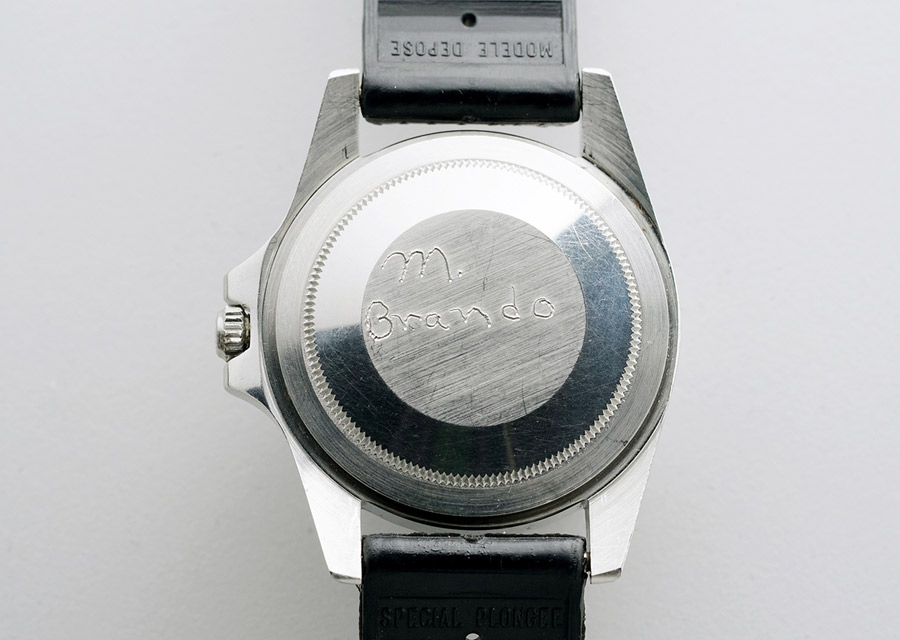 This record remind an other, more unreal, felt on the 26th October 2017 at Philipps in New York. Emblematic watch which belong to a cinema icon, Paul Newman's Rolex Daytona chronograph pulverized the record for a mechanic piece with an auction at 17,8 millions dollars, or 15,3 millions Euros.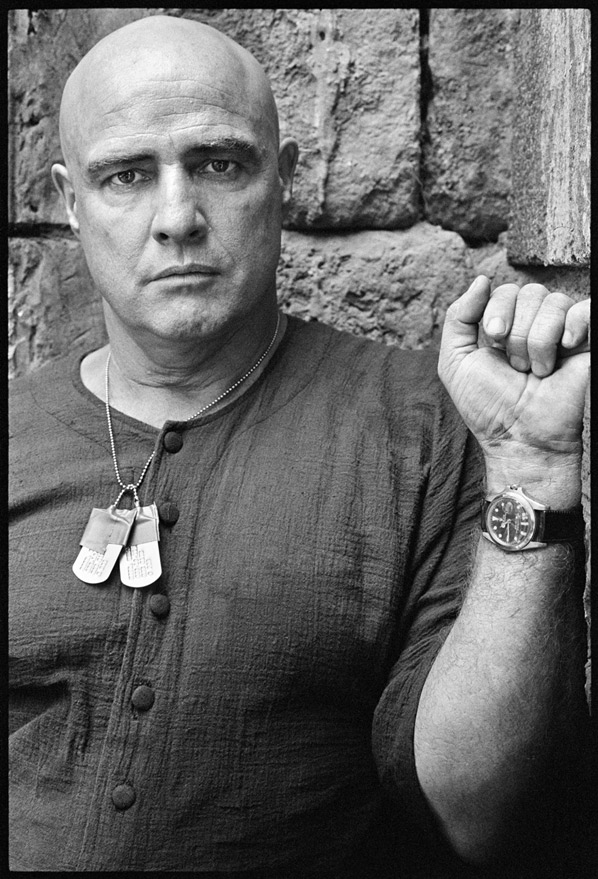 A two-faced sale
On 10 December 2019, the auction house organised its session dedicated to watches, 'Game Changers', and it was once again a success. The total sale amounted to 20 169 876 dollars, the equivalent of 18 177 091 Euros. The 74 lots found takers and all for a value higher than their estimate. Such a record is due to the presence of exceptional pieces such as the Rolex by Marlon Brando, but also the Rolex Day-Date by living golf legend Jack Nicklaus. Considered like the most famous watches, this one lefted at 1 220 000 dollars (1 099 464 Euros), setting a new world record. Also included a beautiful Patek Philippe 'pink-on-pink' in pink gold with moon phase, acquired for 2 300 000 dollars (2 072 760 Euros), and the very modern Urwerk Atomic Mechanical Control, a true piece of art designed like a box containing an atomic clock, sold for 2 900 000 dollars (2 613 480 Euros).
All these amounts are amazing but behind the pecuniary mirror there is a very different reality. Indeed, as a sign of the joint commitment of watch manufacturers and auction houses, a large part of the profits is donated to charities. The sale of the Urwerk model benefit to the Random Act Funding and a Vacheron Constantin to National Geographic, while a Richard Mille and an Audemars Piguet will support the work of One Drop. It is important to underline that the entire sale price of Mr Nicklaus' Rolex Day-Date will be donated directly to the Nicklaus Children's Health Care Foundation.
What to say when a thousand of watches auctioned at insane prizes can support right and human causes. You be the judge!