La D de Dior Satine
Smooth as… satin
First watch created by the jewellery side of the House, la D de Dior embodies Victoire de Castellane's creativity. The artistic director has designed new variations of the "Satine", which bracelet in Milanese mesh steel is incredibly soft.

By Nicolas Yvon
Victoire de Castellane designs la D de Dior in 2003. She imagines a piece with elegant and sober lines, inspired from men's models from the 70s, but feminized by the presence of diamonds and precious stones and materials. The watch also exemplifies the talent of master craftsmen who minutely adorned the dial.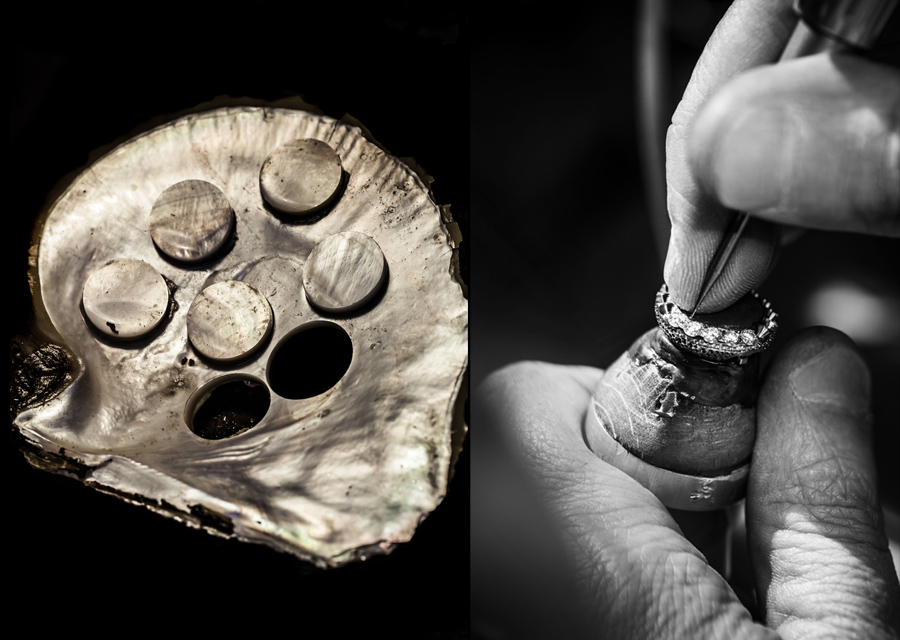 Lacquers with various stunningly deep hues, delicate discs of white, black, pink or blue mother-of-pearl, gemstones such as opal, jade, turquoise, malachite, hawk eye or bull's eye… La D de Dior is of changing nature, according to seasons and jewellery collections, which she sometimes mirrors.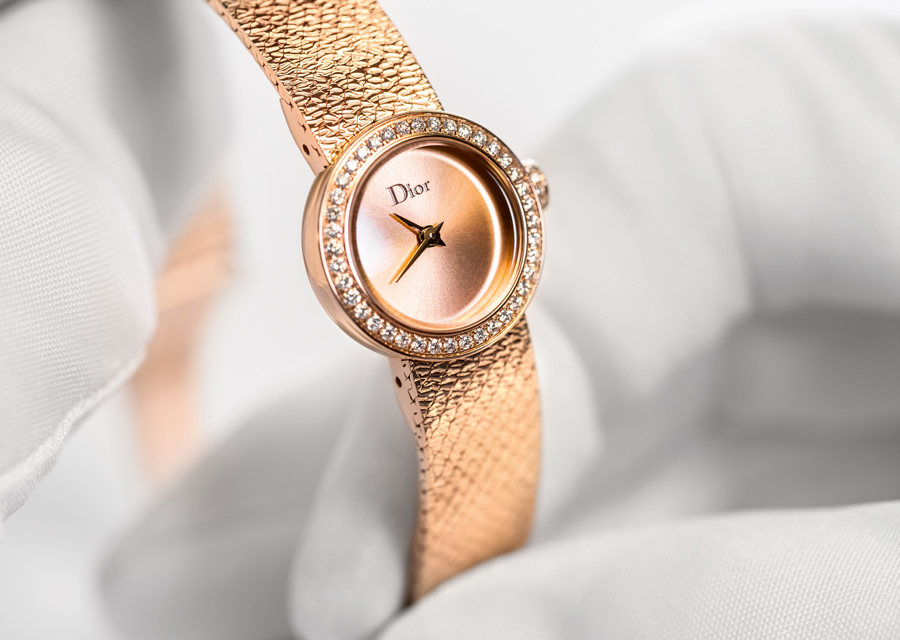 Small tributes that can be found for instance on the "Rose des Vents" pieces, completed last year by an edition "Rose Céleste", decorated by a gorgeous golden sun delicately chiseled (read here our article on this piece). Always perfectly round, la D de Dior is available in diameters of 25, 36 or 38 mm, but also exists in "Mini" variations of 19 mm, true jewellery pieces that give the time.
La D de Dior Satine, a steel ribbon on your wrist
The charm of la D de Dior is also found in the bracelet. Such as for the "Satine" models, introduced in the collection in 2016. We filmed one of the "Mini" versions of these models from every angle, which you can find underneath or on our page MyWatchTV.
What makes them special? A bracelet flaunting the typical lustrousness and flexibility of the Milanese mesh with a textured pattern as delicate as inventive. Resulting in – and this is truly mind-blowing – a fabric-like softness… We now understand these references' name.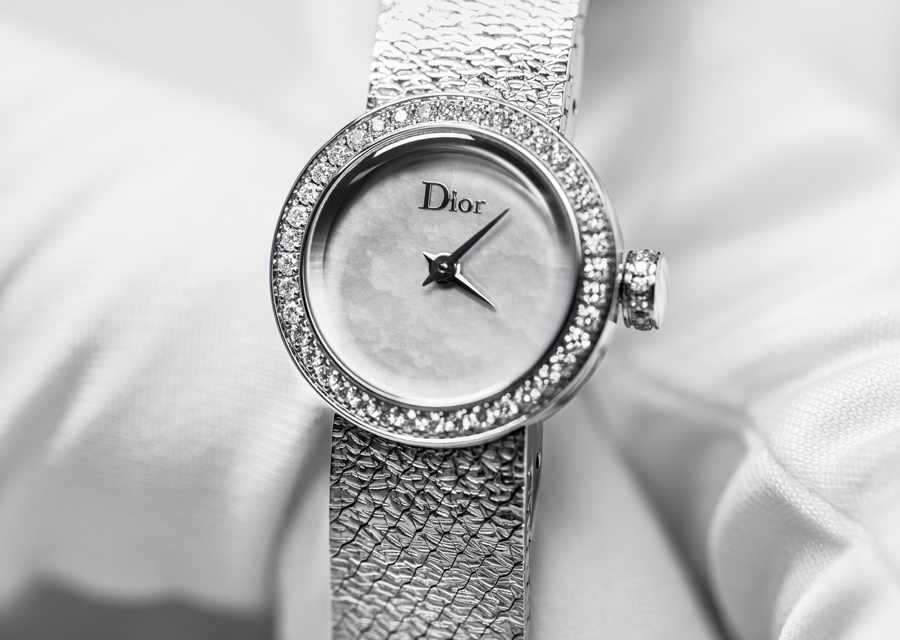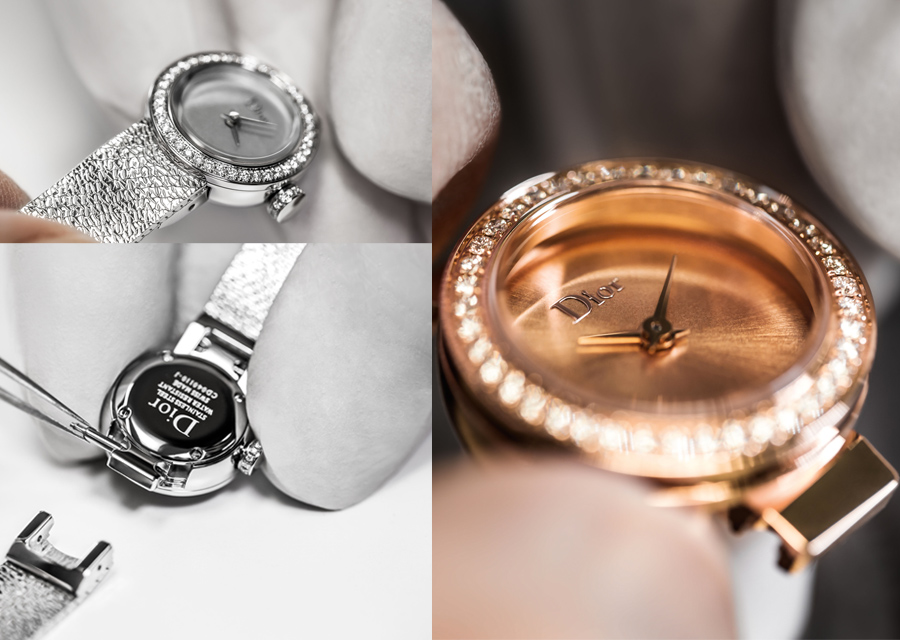 If the tactile result is of an unexpected softness, the artisanal manufacturing process is somewhat raw. Indeed, the mesh – constituted of interlocking small metal links – is milled by a machine endlessly reproducing the pattern on the whole surface.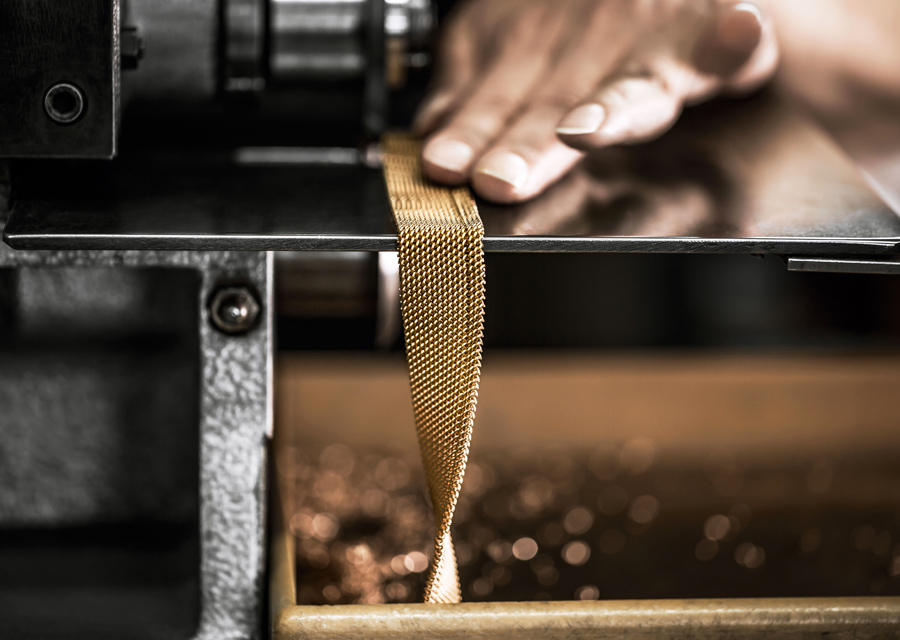 Wonderfully executed by the master artisan, this process gives the bracelet its satin-touch. But this is not the sole benefit: by modelling the surface with repeated micro-grooves seemingly at random, the steel can better catch the light. And therefore, wonderfully interact with light reflections at each movement.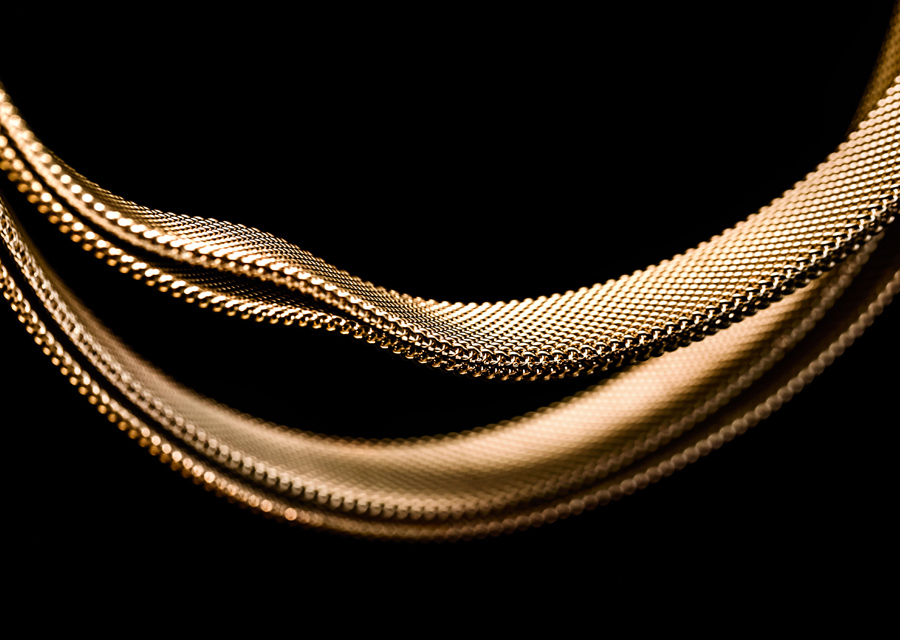 Five new references la D de Dior Satine
The collection has grown at the end of the year with new editions on Milanese mesh.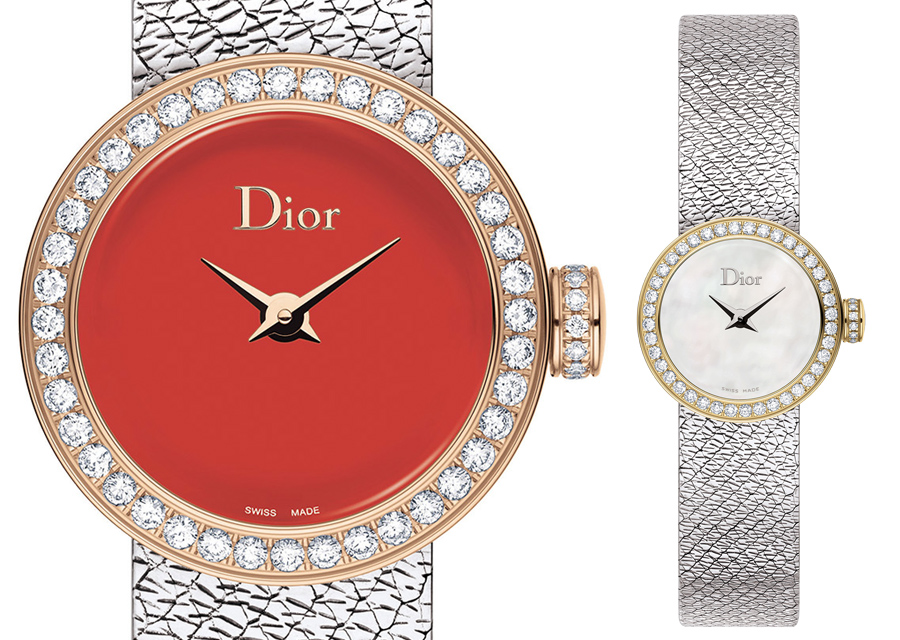 Among them we find bicolour la Mini D de Dior Satine set with diamonds, combining stainless steel to yellow gold (white mother-of-pearl dial) and to rose gold (red lacquer dial). But also some versions with non-set bezels, embossed with a textured pattern imitating fabric and matching the bracelet (white or pink mother-of-pearl dial).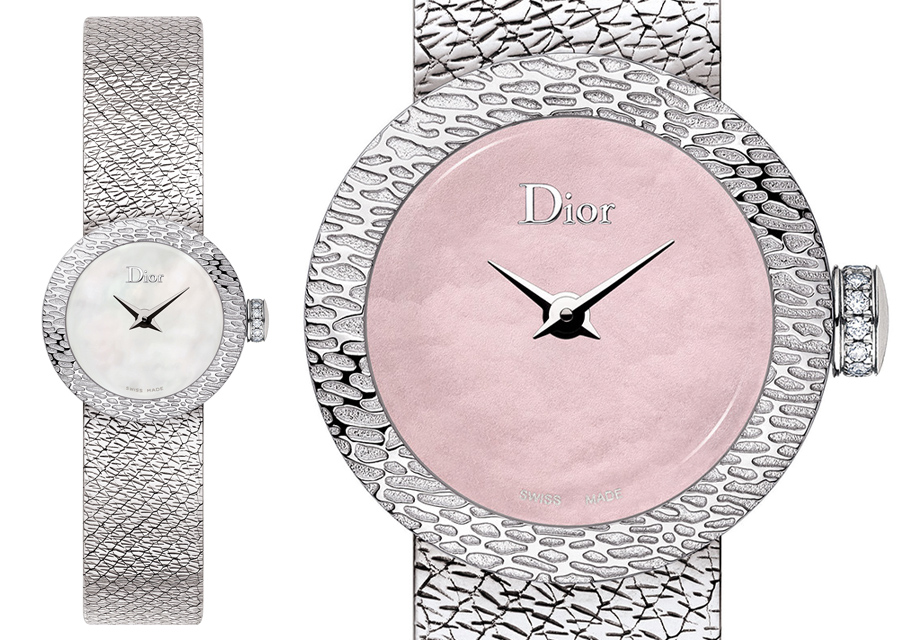 The last novelty is a lovely la D de Dior Satin "Tiger's Eye" in steel, yellow gold and diamonds, with a bewitching dial made of brown hues, shimmering glints, and multiple minuscule grooves. Thanks to its ornamental stone with protection virtues, this edition is not only an attractive watch, but also a precious amulet to wear everyday…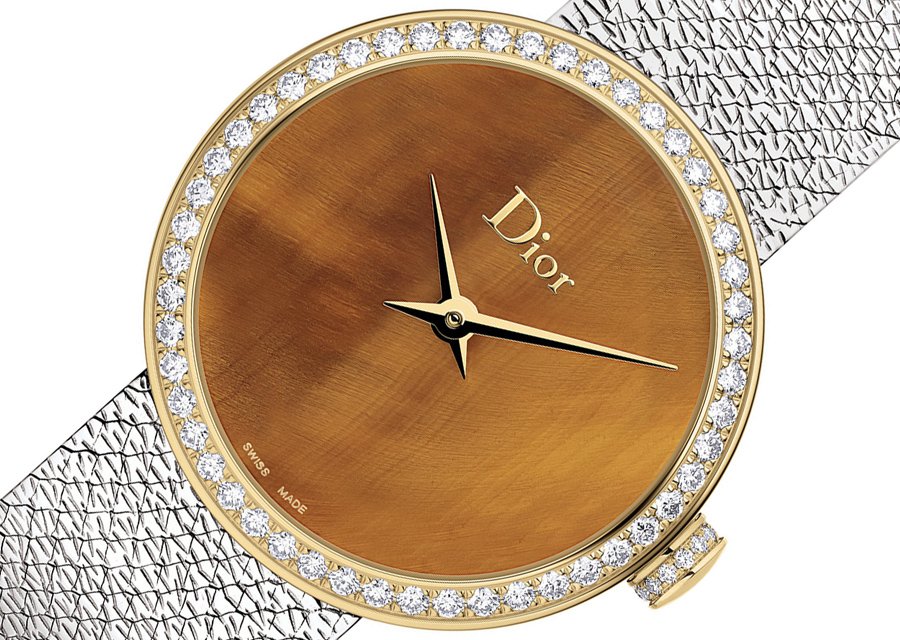 Find all details on the new models la D de Dior Satine in our watch data sheets.