BEAUTY SPECIAL
Summer break is over but keep your hair on!
With the end of the summer break, taming wild summer manes becomes truly necessary. Pro tips, star products, deep nutrition, powerful tools… At the salon or at home, you can pick your good habits back up easily, without getting grey hair from it.

By Florence Halimi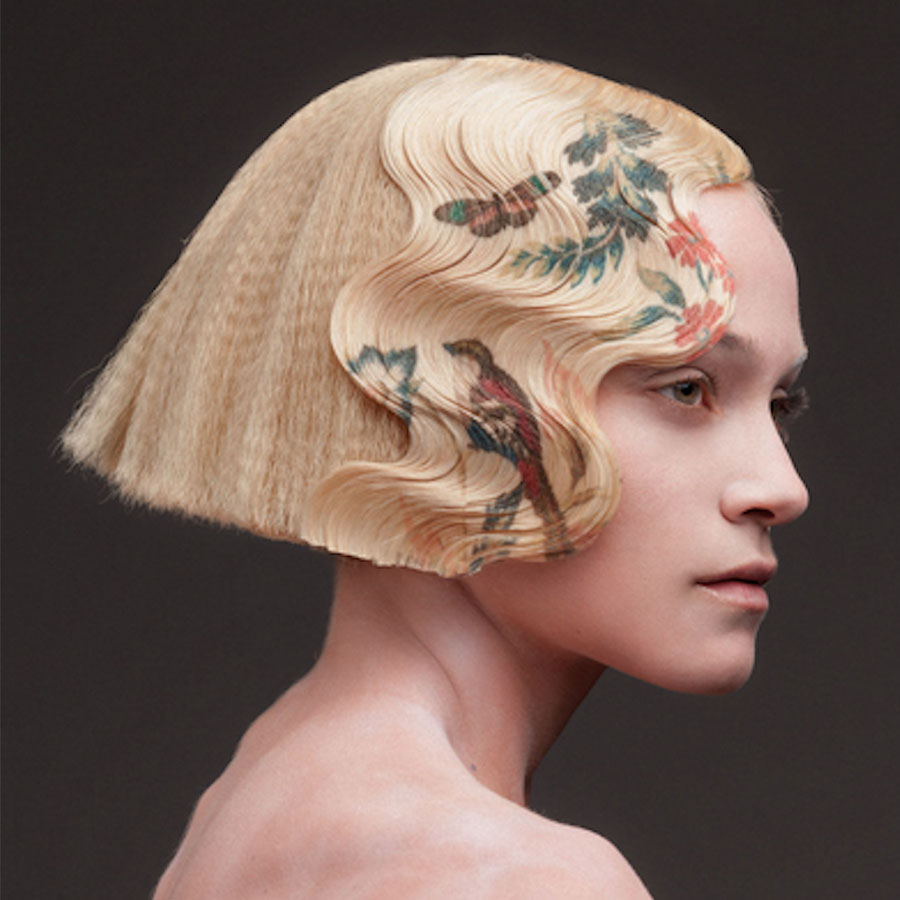 Sun, salt, chlorine, wind… This combo leaves the hair damaged, incompatible with after summer beauty. "Exposing yourself to the sun or bathing without using an anti-UV treatment is a good recipe for hair-splits, discolorations, dehydration and breakage" according to Patrick & Marcel, hairdressers at the eponymous salon in the 7th arrondissement of Paris. They do hair for top models both on the podiums and on the covers, but also for average Parisians who share their passion for hair.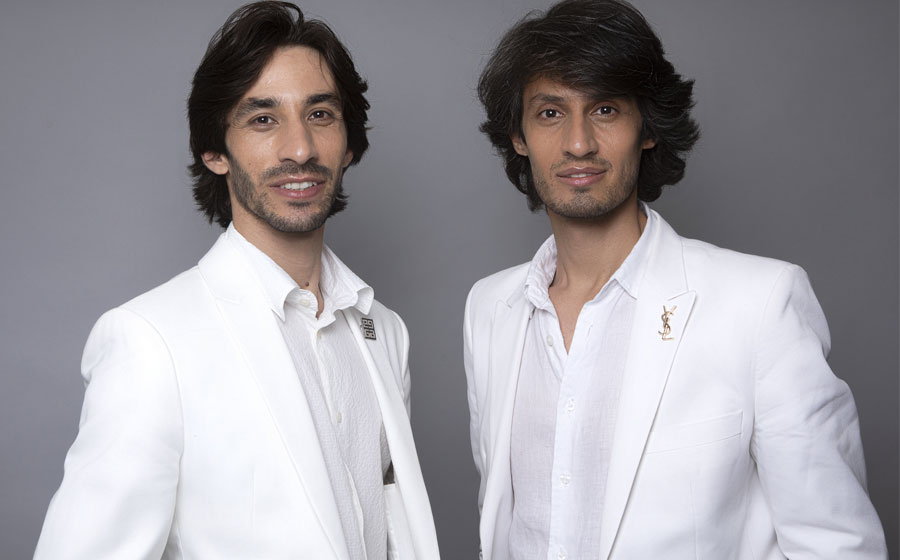 The two brothers have nimble fingers, are scissors experts and coloration prodigies. They know better than anybody how to bring hair drier than hay back to life. Do they use a magic spell? No, only the deep hydration treatment "Diamond Gisement", made with amino acid.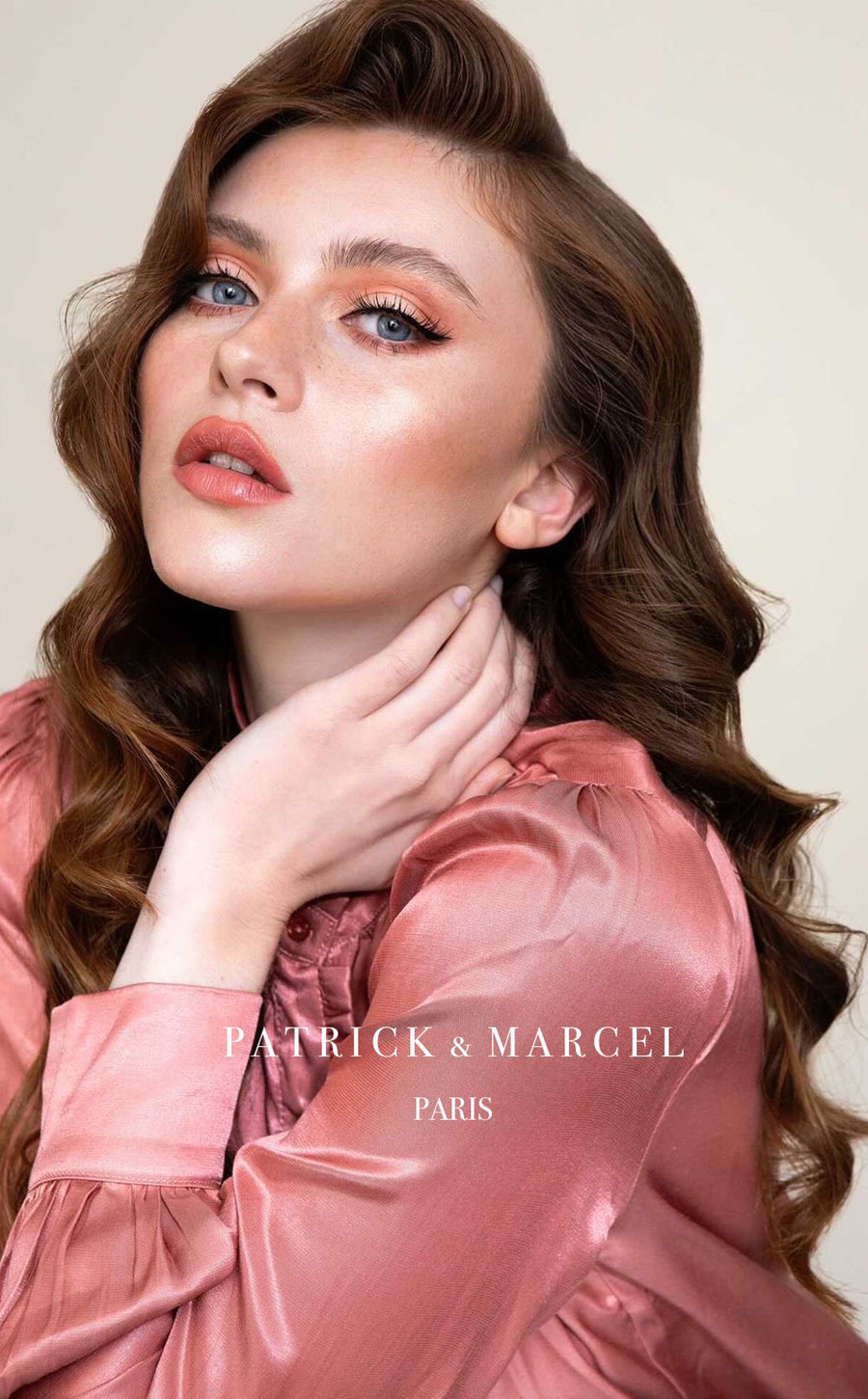 "We use the Acidic Bonding Concentrate line of Redken, a three-step process to nourish the hair with proteins, to rehydrate it, and to give it light and health again" the hairdressers explain. This haircare line can be used at home to regenerate hair of all type, thanks to the power of citric acid.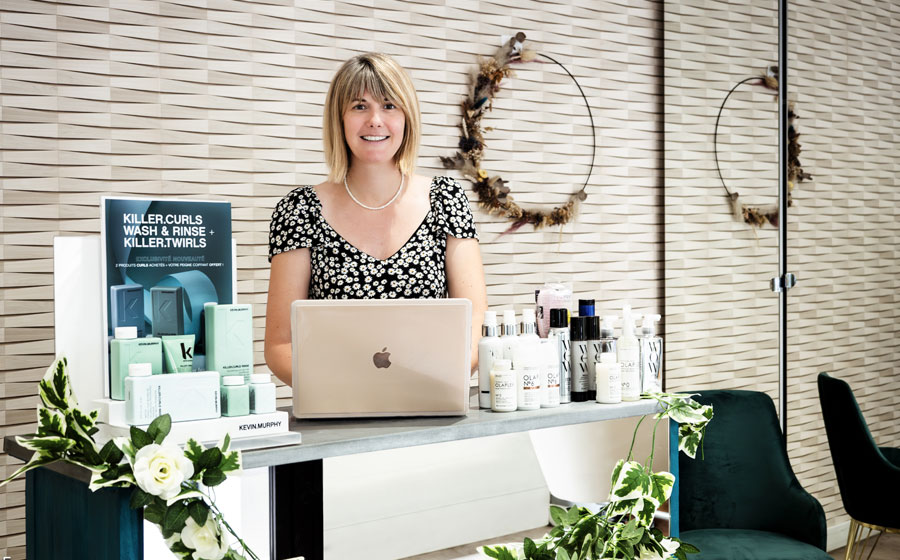 Arian'Hair is Ariane and Marie-Jeanne's salon. This second duo favours the products of the brand Vitaker London to repair tired hair. "When the hair is damaged, brittle, thick or dull, I use a Botox anti-age/booster treatment that is enriched with keratin, 18 amino acids, lipids, trace elements, proteins, collagen, and vitamins A, B and E. Good things only to pamper your hair and give it shine and health while preventing frizz and slightly straighten it" Ariane says. "To build the strength of fine hair and minimize hair fall, I favour a cauterization treatment, still with keratin and 18 amino acids combined with essential oils and/or biotin… The result will be effective for the next two months for both rituals" she adds. For at-home hair care, the young woman recommends the ethical, ecologically responsible, and vegan products of the Australian brand Kevin Murphy, as well as the products of the American brand Olaplex. "This is a patented repairing line which protects and repairs the hair fibre. It is an anti-breakage revolution for stronger and more beautiful hair".
How about a cup of tea?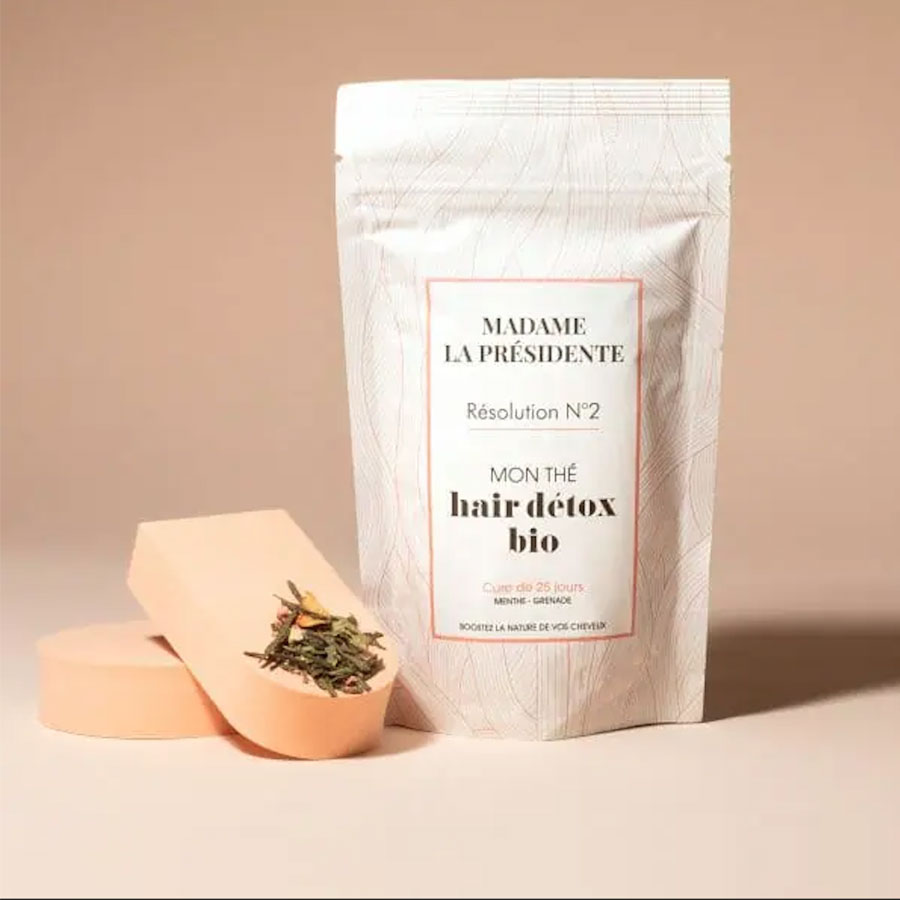 Madame La Présidente is a young rising brand that sells hair treatments and hair nutrients – for men and women – founded by Meriem Malone. The brand just released the first detox tea for hair, "Résolution N°2". You can either drink it – in the morning and evening for at least 25 days – or you can rinse your hair with it, or let it macerate or use it as a mask in a specific area to restore the vitality of dull hair. This is an organic mix of green tea and plants with soothing, purifying, and moisturizing virtues – goji berry, curcuma, ginger, mint, peppermint, elderberry flower, apple, pomegranate, rose petals. They stimulate hair growth and give shine to the hair from the roots to the tips.
Great tools make great hair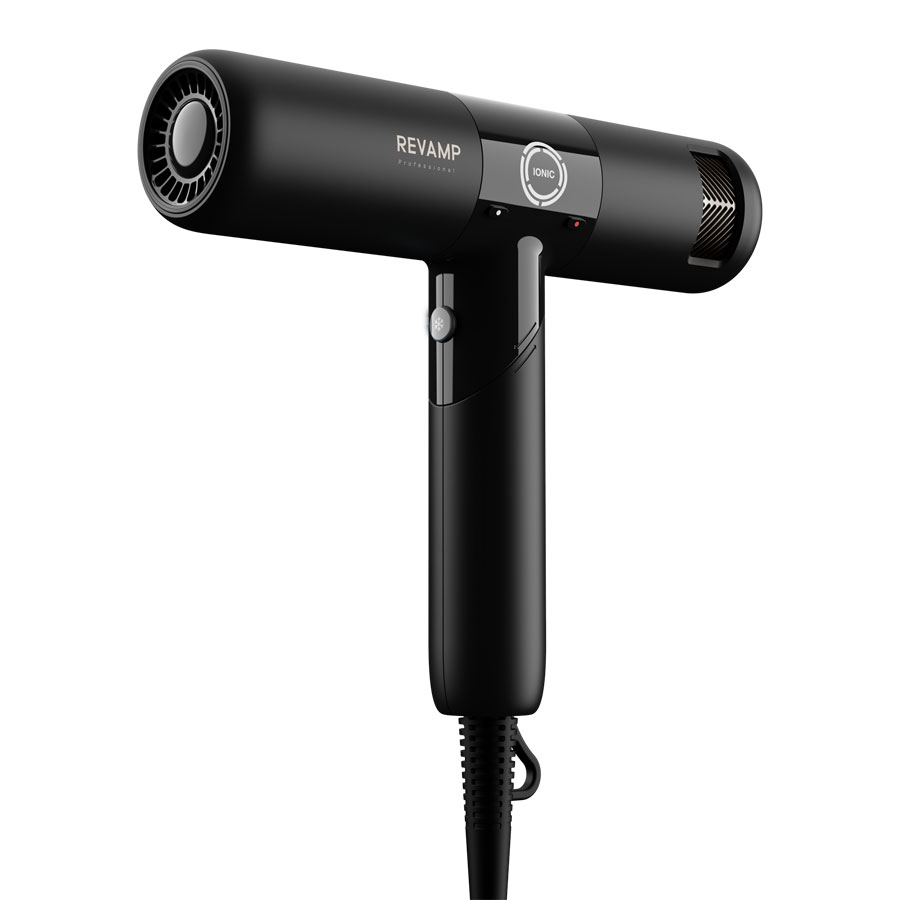 Just like the famous Dyson – which was a revolution for hair drying and hairstyling both at-home and at the hair salon – the London brand Revamp Professional lets high-performance tools inside the house. The brand released a new line of products to straighten, curl, sculpt and dry the hair without damaging it, thanks to three innovations: the Progloss™ treatment with keratin, argan oil and coconut oil for moisturization; active ion conditioning system with positive ions – for volume and shine – and negative ions – for perfect straightening without any frizz – and finally, temperature control to maintain a constant and non-aggressive heat. Two hairdryers with these properties were just released, both as light as they are powerful.
Learn all there is to know about hair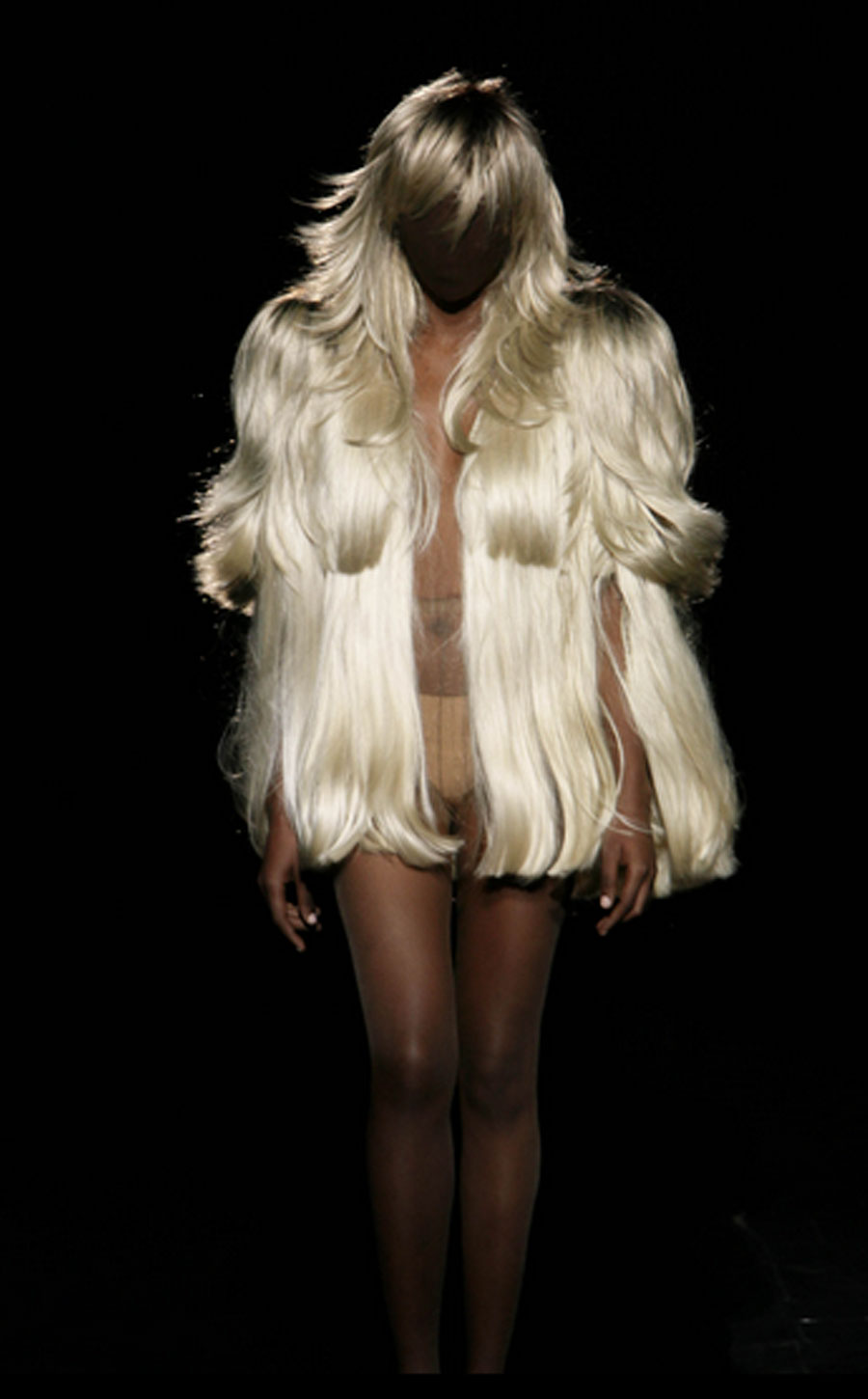 As we are reminded this year by the Musée des Arts décoratifs, we have always been fascinated by hair(s), and the museum wants us to know about the roots of this fascination, starting from the 15th century until today in the west. The exhibition "Des cheveux et des poils" turns back in time through 600 works staged by Denis Bruna, Curator in Chief of the Fashion and Textile Department of the MAD. Painted, sculpted, photographed portraits, quirky objects for shaving or perming, jewellery, hairpieces, and wigs… From antiquity until the reign of Louis XIV, or from Andy Warhol's white hairpiece hiding his baldness to libertines' pubic hairs wigs, all these pieces are brought face to face with historical hairstyle reconstitutions. Finally, contemporary creations and emblematic pieces of star hairstylists or designers such as Martin Margiela and Alexander McQueen – who worked with hair like it was a high-fashion material – are a reminder of the importance of hair in the construction of appearances.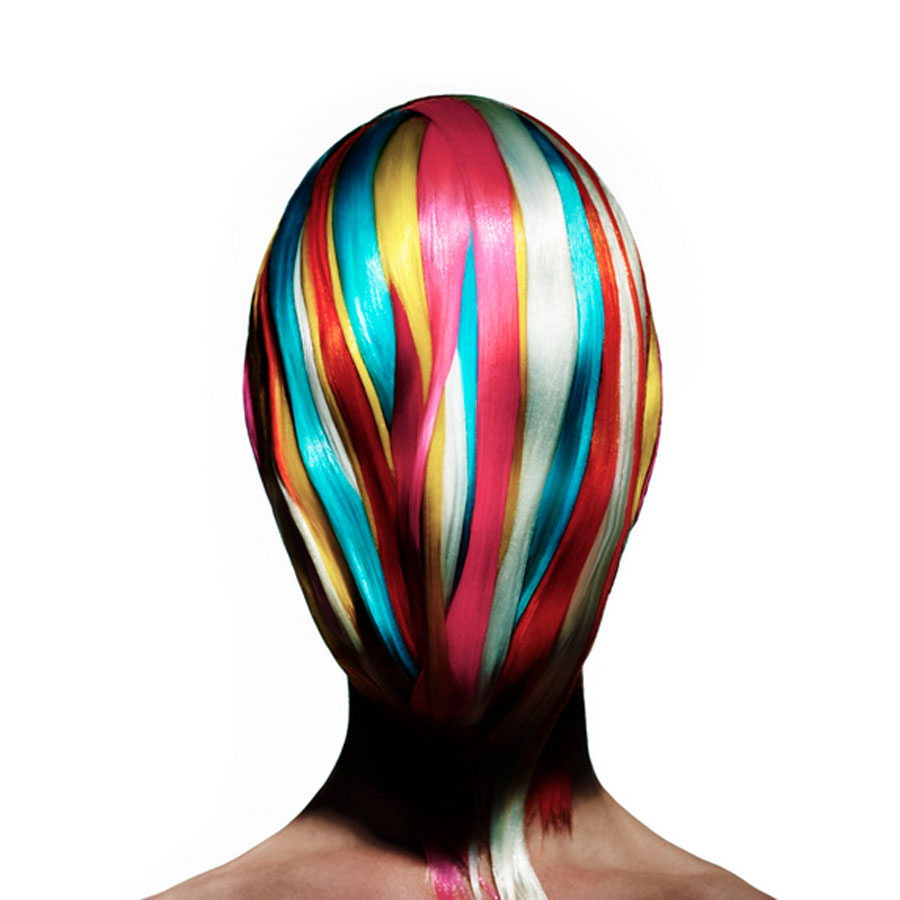 Patrick & Marcel hair salon, 6 rue Dupont des Loges, Paris 7th. Phone: 01 71 70 66 61
Salon Arian'Hair, 1 place Anatole France, Le Pré-Saint-Gervais.
Mon Thé hair Détox bio Madame La Présidente, €24,99 € /100 gr.
Revamp Professional
Exhibition « Des Cheveux et des Poils », Musée des Arts Décoratifs, 107, rue de Rivoli, Paris 1st. Until 17 septembre.

Read also: