TAG Heuer in tribute to Fangio
By MyWatch
If TAG Heuer celebrates Jack Heuer, the grandson's brand fonder 85th birthday with a special edition of the emblematic Autavia, timepiece's actuality of the watchmaker is also marked in November by another novelty. A Formula 1 watch, produced in limited pieces in memory of the legendary pilot.
Translated by Charlotte Sitruk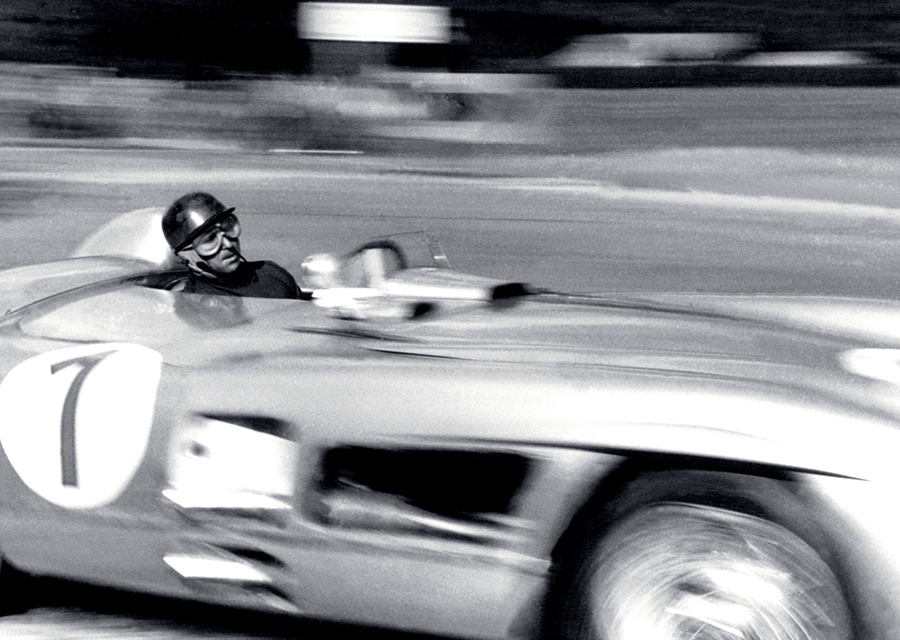 60 years ago, Juan "El Maeastro" Fangio earned for the forth-consecutive time the Formula 1 World Championship. For the occasion, TAG Heuer presents a limited and numbered edition of its famous Formula 1.
Paris, November the 1st of 2017 – History of motor racing will be incomplete without mentioning Juan Manuel Fangio. The famous argentin won 5 times the Formula 1 World Cup, which 4 of it successively and it took 47 years to its record to be beaten, by Michael Schumacher in 2003.
Sixty years after his last victory (1957), the new TAG Heuer Formula 1 Limited Edition Fangio pays tribute to the legend, who has inspired Jack Heuer for a long time and keeps anchoring always a little bit more the Swiss watchmaker in the motor sport.
The chronograph gathers elegance and sporty spirit with its 43 mm box in brushed steel and its 3 stripes, which appeared on the dial. The Fangio's touch is visible through the stripes' colors, which remind the Argentina flag, and by the pilot's signature in the box.
Fangio has the particularity to become a professional pilot very lately. First football player, then engineer and finally soldier, he starts in 1938 with a Ford V8 during the Argentine racing Championship the "Turismo Carretera".
Rapidly, he becomes famous in winning South America principal endurance's races, beyond others, the well-recognized Carrera Panamaricana. This last will inspire the Carrera edition to Jack Heuer years after. It's in 1951 that Fangio wins its first World Championship, which will be followed by four other titles of which 3 with Ferrari and the last one with Maserati.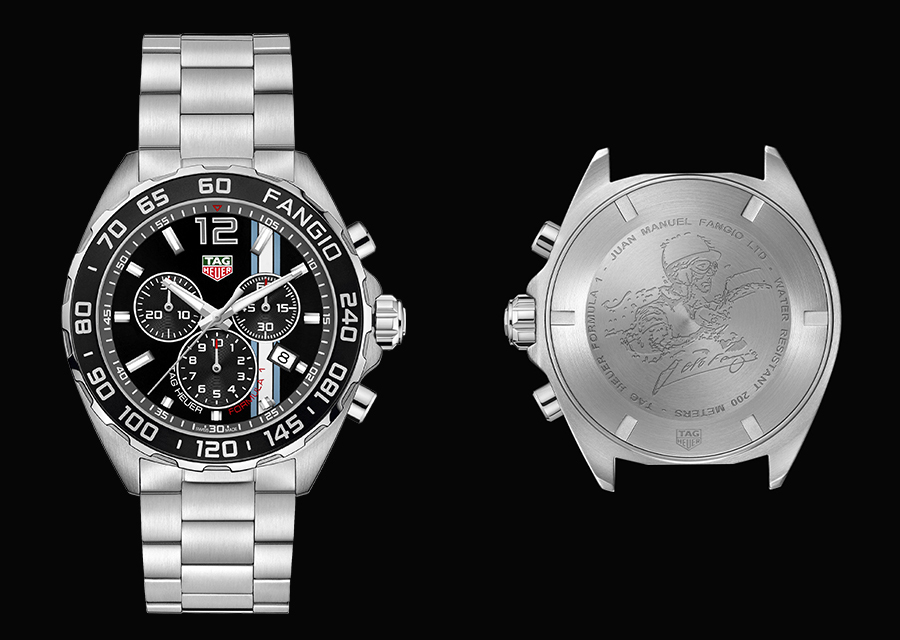 The TAG Heuer Formula1 special edition will be available in England an in France in 900 numerated pieces. The public price will be 1500€.