Living on cruise time
Ten odes to the sea
When the sea's calling, you must answer. In search of new horizons, open skies and a complete change of scene? Answer: a cruise. Yes but... Forget about floating apartment buildings, overcrowded stopovers or holiday club atmospheres. This is about the unforgettable, the journey, the real thing, about new experiences, learned pleasures and unique thrills. Here is our selection of sailings, just the way they're supposed to be. All aboard.

By Jean-Pierre Chanial
Ponant in the Seychelles, quintessential charm
This three-mast ship is as beautiful as it is chic. With only 16 cabins, this magnificent yacht, incomparably elegant, also promises exclusivity. This winter, it will be sailing in a worthy setting. Pink granite, clear lagoons and centenary turtles: the natural beauty of the Seychelles islands. Until February 2023, eleven departures are scheduled from Mahé, the main island, bound for regional gems such as Bijoutier, Poivre, Aride, Praslin, and La Digue islands. Ten days from €10,200 per person in a double cabin, international flights extra.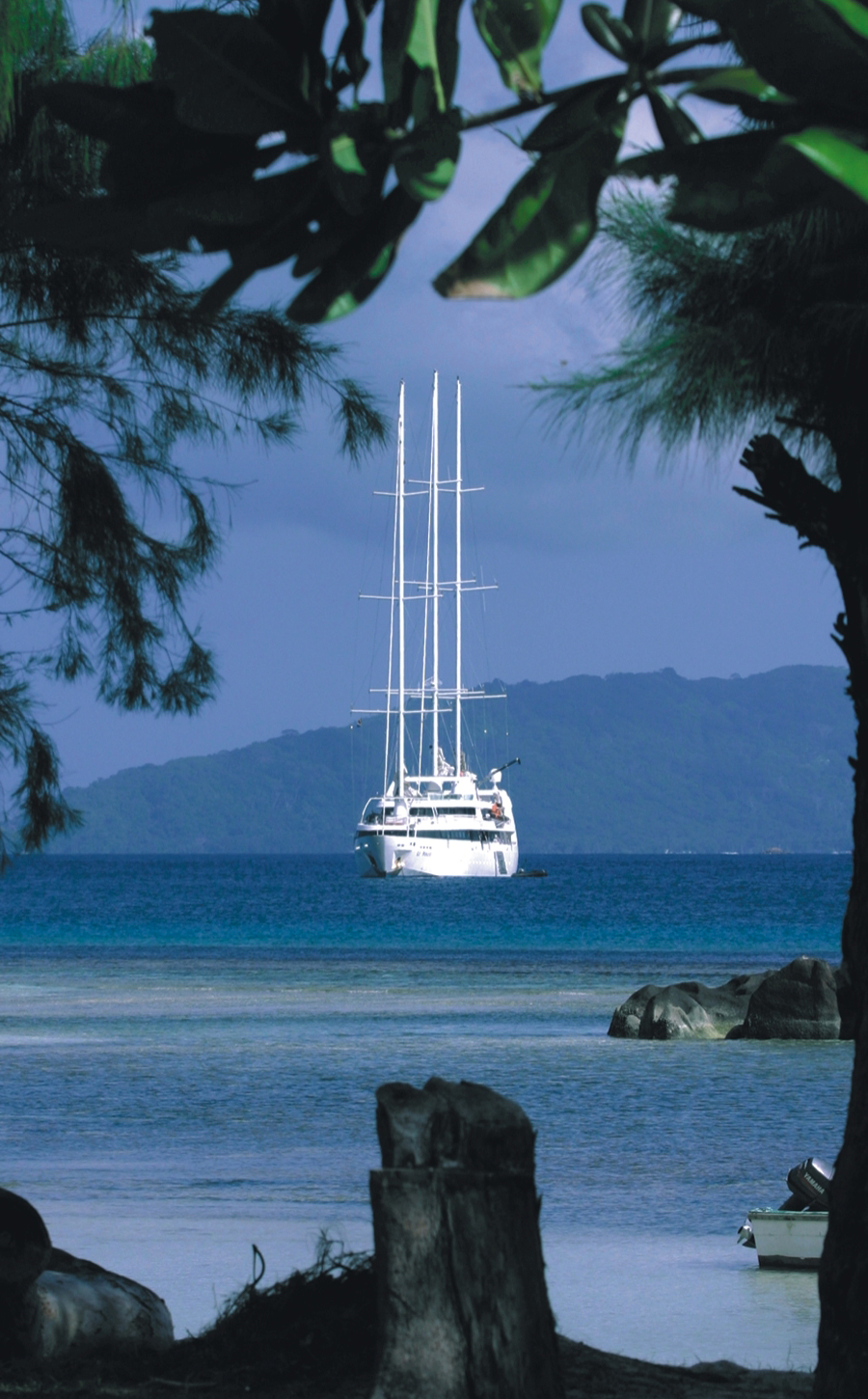 Phone number: +33 4 91 36 41 65 – www.ponant.com
Renaissance in the fjords, cruises the French way
The Compagnie Française de Croisières has recently been founded. It operates a single liner, named Renaissance (629 cabins, including 154 with balconies or outside patios), and makes sure its cruises are 100% French: language, food, entertainment and excursions. All departures are from Marseille or Le Havre. Starting February 10, 2023, from Le Havre, Renaissance will set sail for the Norwegian fjords, in search of the northern lights (two weeks). Then Scotland, the Channel Islands (three nights), Ireland (one week)… Expect to pay €150 to €300 per person per night aboard, depending on the cabin. This price is all-inclusive. Solo guests are not required to pay additional fees.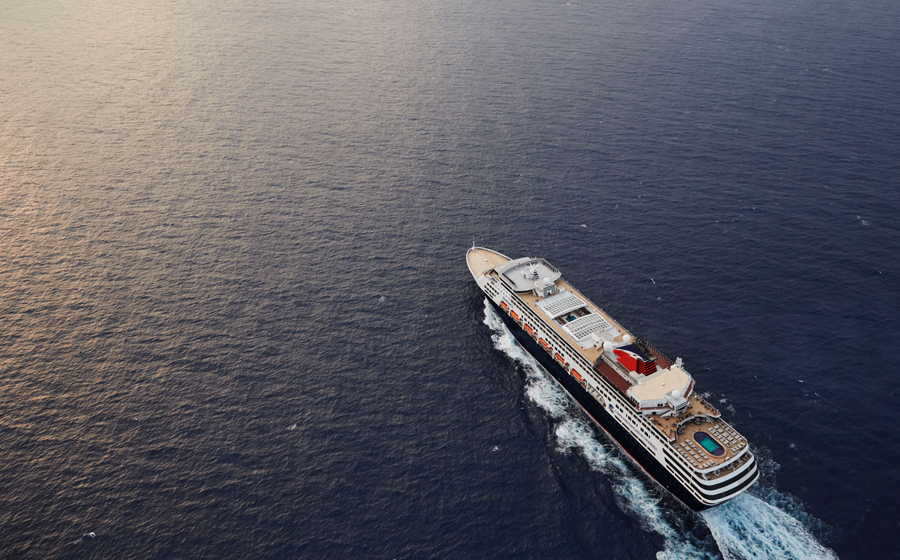 Phone number: +33 4 84 89 02 90 – www.cfc-croisieres.fr
Aurora in Spitsbergen, expedition style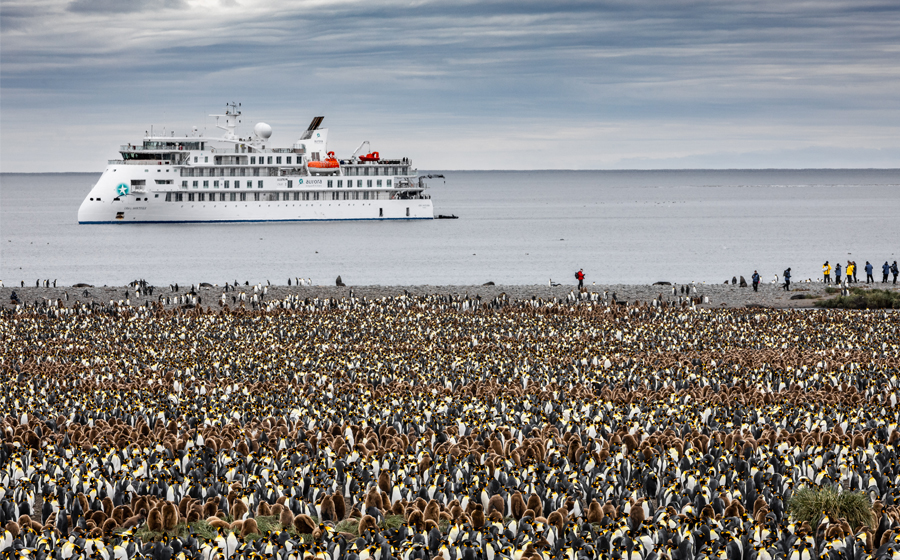 A smaller company, Aurora Expeditions is an adventurer at heart in its explorations of the far north. With a hundred or so passengers aboard, the boats travel to the farthest reaches of the world, almost like a scientific expedition. Inflatable boats are used to see icebergs and glaciers up close. The guides on board are experts on this rugged island, its landscape, its wildlife and its endangered survival. In July 2023, the Aurora will set sail for Spitsbergen for 10 nights on board. €6,310 all-inclusive per person in a double cabin, departing from Paris. Then in August, Iceland and Greenland for 9 nights on board, at €5,920 per person in a double cabin, departing from Paris.
Phone number: +33 1 45 75 80 80 – www.unoceandecroisieres.com
SS Sudan, the Nile for lovers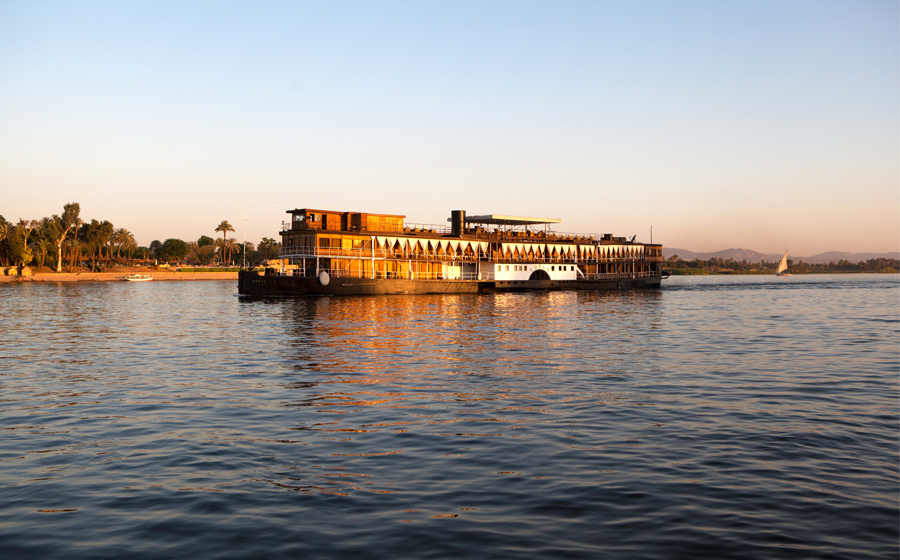 Built in 1921, the boat beloved by King Farouk, Agatha Christie, and so many other legends of the period, was returned to its former glory, all in brass, polished wood, period prints, sheer curtains… Even better: impeccable service in French, gourmet cuisine by Jean Imbert (from Plaza Athénée) and highly experienced French-speaking guides on every excursion. This marvel glides elegantly from Luxor to Aswan in five days of absolute refinement. On board, some fifty fortunate guests unravel the thread of Egyptian history, spanning over 5,000 years of knowledge. Unforgettable. From €2,500 to €4,000 per person in a double cabin, depending on dates and accommodation. All-inclusive, international flights extra.
Phone number: +33 1 84 17 19 01 – www.voyageursdumonde.fr
Queen Mary 2, a mythical transatlantic cruise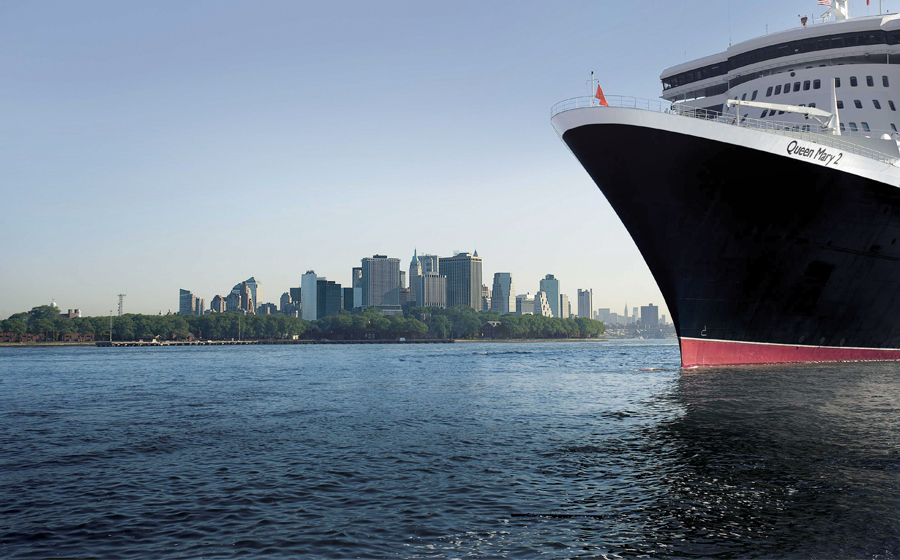 Crossing the Atlantic aboard the most majestic of liners from Cunard, the absolute gold standard in the industry? Welcome aboard the Queen Mary 2! From April 23, 2023, she will sail from Southampton to New York in six days, with a programme the stuff of legends: parties in formal wear, high tea, high-class entertainment and balls. On May 19, the QM2, as those in the know call it, will set sail from Le Havre. Conferences in French are available. From €3,660 per person in a double cabin with balcony, all-inclusive from Paris, including the return flight from New York.
Phone number: +33 1 45 75 80 80 – www.unoceandecroisieres.com
Aranui 5, legend of the Pacific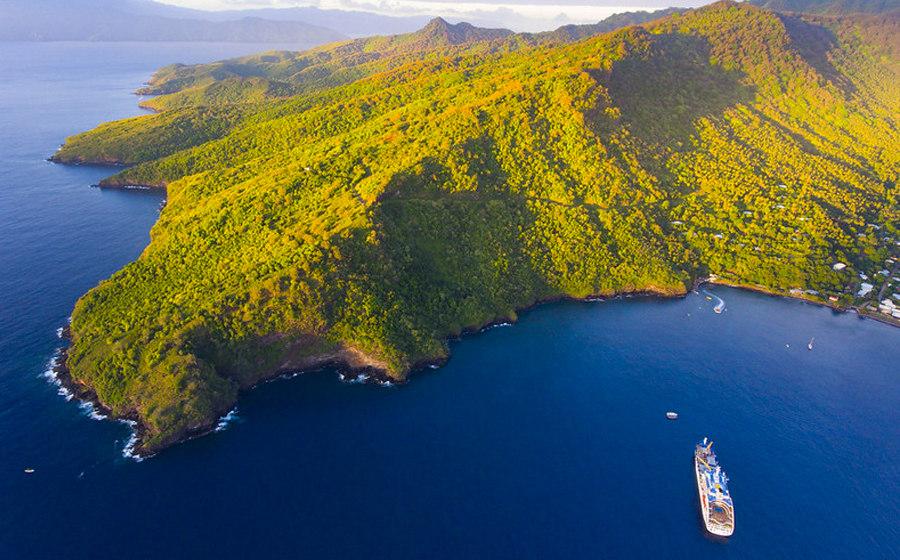 Pacific, yet specific. For ages, this ship has been a hybrid: it carries passengers and cargo in a joyful atmosphere through the islands of French Polynesia. Aranui is a big part of the legend of the South Seas. Its latest incarnation, Aranui 5, sets sail from Papeete for the Tuamotu and Marquesas islands over a 12-day cruise. Great comfort to be found aboard, from the swimming pool to the entertainment, the food and the stopovers in tiny, forgotten islands. One or two departures each month between January and August 2023. From €4,623 per person in a double cabin. Flights to Tahiti and back not included.
Email: reservations@aranui.com
Seabourn on the Caribbean, classy American style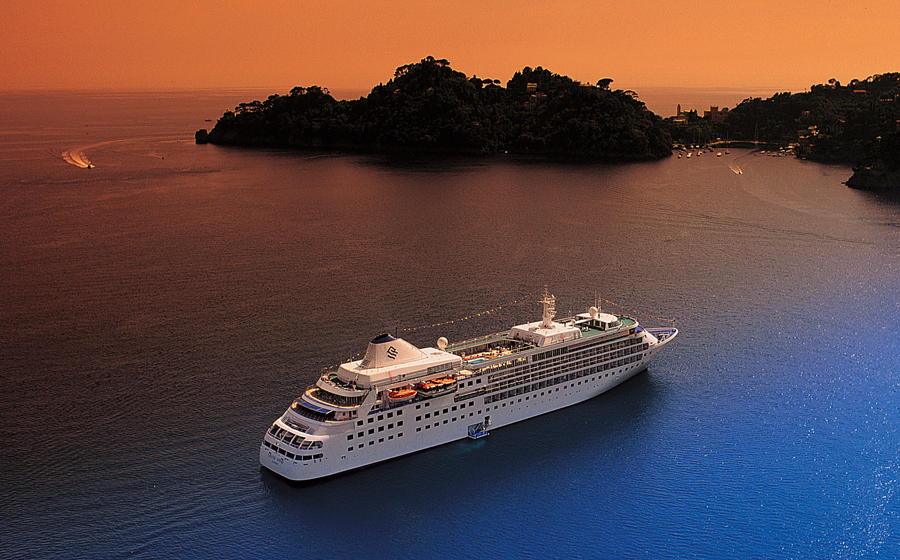 Winter under the Caribbean sun. This is the offer from Seabourn, a very chic American company. This return trip is two-in-one: first to Saint Kitts, Saint Martin, Guadeloupe, Martinique, Antigua, the Virgin Islands and other regional gems; it is combined with the warmth and friendliness of holidaymakers from New York, Texas or California. The "floating palace" style is intentional: swimming pool, spa, fine cuisine, formal wear parties, etc. From €7,699 per person in a double cabin for a fortnight departing from Barbados on 7 January 2023. International flights extra.
Phone number: +33 1 45 75 80 80 – www.unoceandecroisieres.com
Quark Expeditions aims for the South Pole
Time for adventure! The Canadian company is specialised in polar sailing. North or South, take your pick. The boats carry fewer than 200 passengers and the inflatable boat expeditions promise unforgettable photos of icebergs and penguins, as well as the thrill of uncharted land.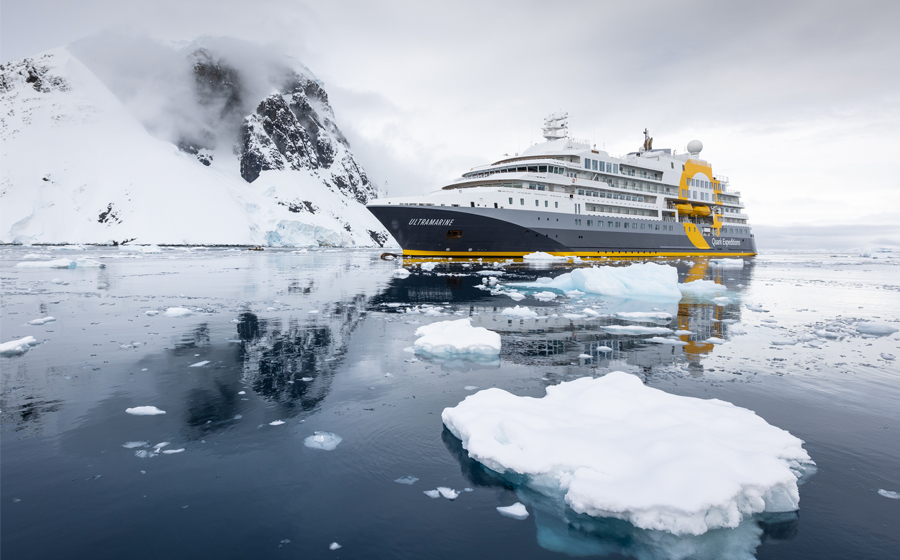 All through the next austral summer (until June 2023), Quark has several programmes: Ushuaia (Argentina) or Punta Arenas (Chile) and the Shetlands or the Falklands. For 11 days, expect to pay €13,200 per person in a double cabin, all-inclusive on board, but not including international flights.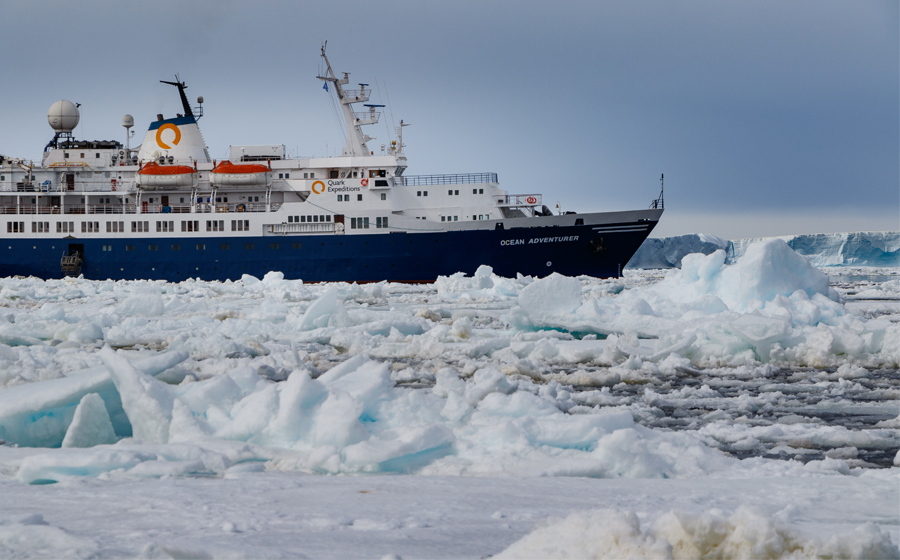 Phone number: Phone number: +33 1 45 75 80 80 –www.unoceandecroisieres.com
Cruise on the Mekong, the absolute exotic experience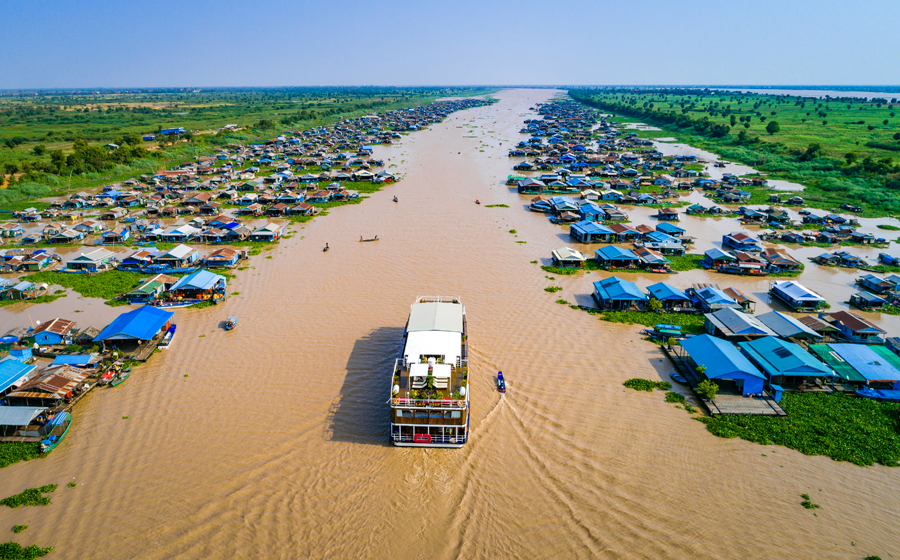 Seasick? Not a problem. CroisiEurope, a French company that specialises in river cruises, opts for the Mekong, between Ho Chi Minh City (Vietnam) and the temples of Angkor (Cambodia) in 11 days. Daily stopovers, French-language excursions, visits to temples, rural villages and recent historical sites. There are about 30 cabins with balcony on board. The atmosphere is warm, shared throughout a gentle sailing never short of beautiful surprises. From €4,500 per person for 17 days, international flights extra.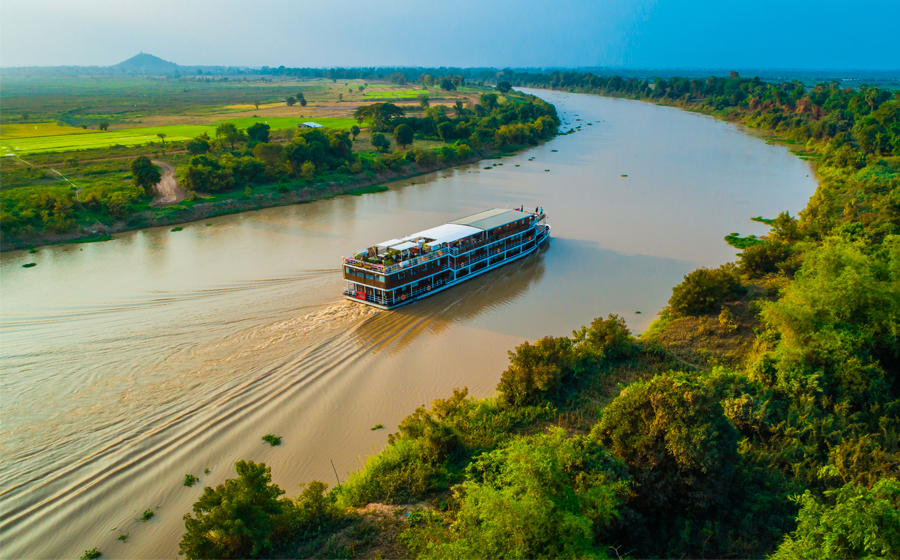 Phone number: +33 8 26 10 12 34 – www.croisieurope.com
Sirena, setting sail for Panama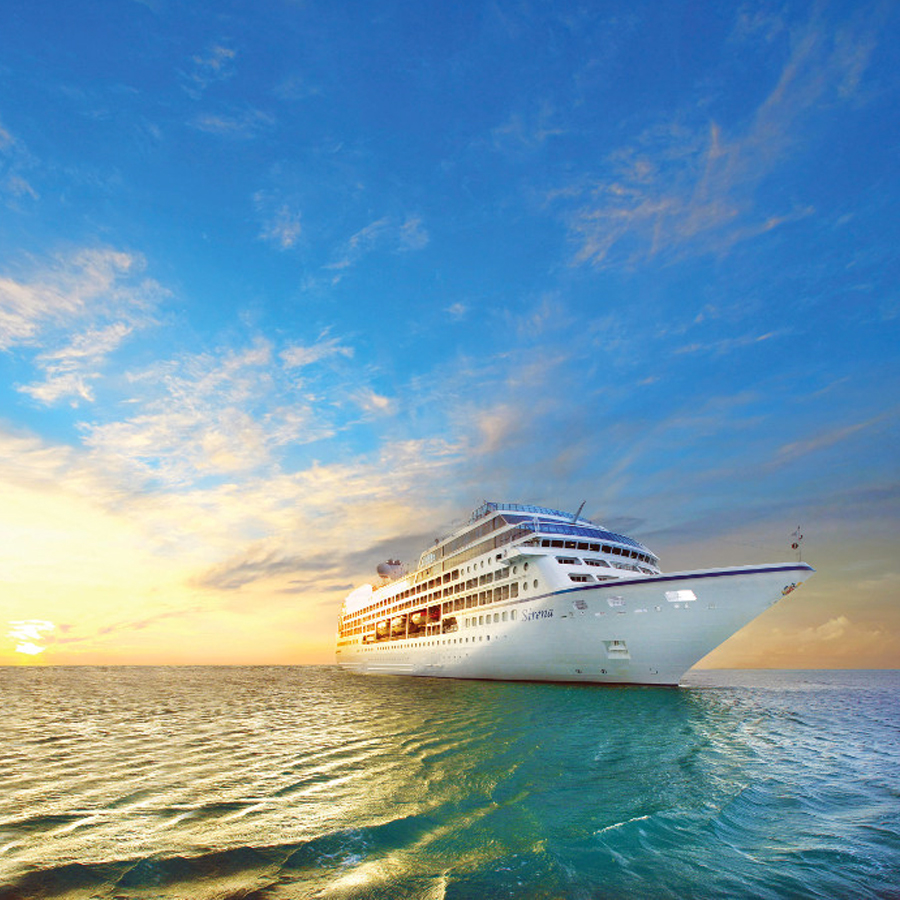 In early 2023, the Sirena (from the Oceania company) will cruise between Miami and the Panama Canal and back. 10 days aboard the ship with stopovers in the Bahamas, Mexico, Guatemala, Costa Rica… The 320-cabin liner is popular with American holidaymakers for its informal chic atmosphere, and the pleasure of a stress-free holiday. It's easy to make friends for life at the bar. In-between stopovers, culinary pleasures abound with French, Italian and Asian restaurants. From €4,500 per person in a double cabin with balcony, all-inclusive but not including international flights. Each cabin receives a €600 credit for expenses on board.
Phone number: +33 1 76 70 10 40 – www.oceaniacruises.com
See also: