The Blancpain-Michelin Partnership: A Dreamteam Come True
By MyWatch
Watchmaking Maison Blancpain teams up with highly respectable—and respected—Michelin guide for three years. A partnership that is a no-brainer for anyone who knows how strong the manufacture's ties to the gourmet cuisine world are.
Chloé REDLER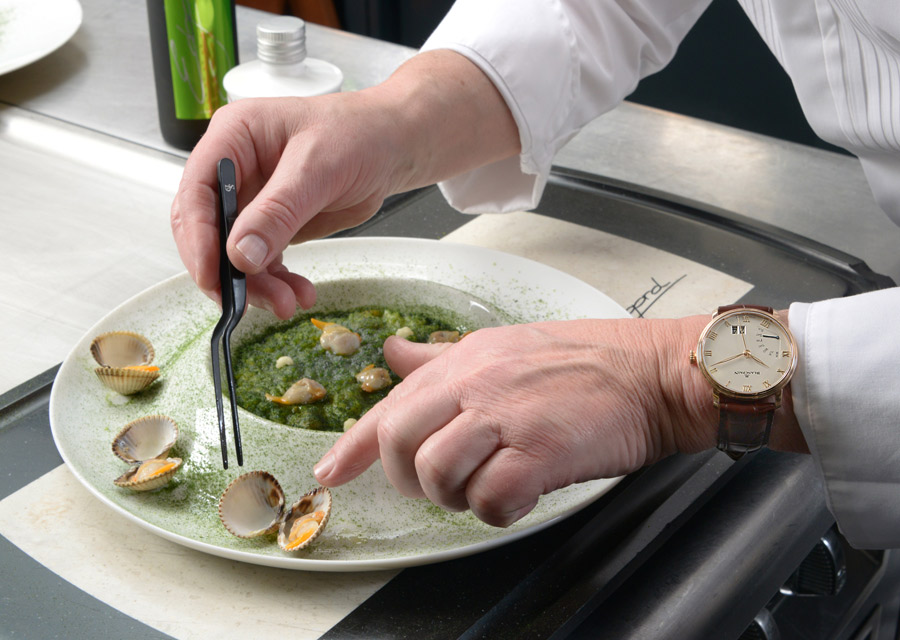 With more than a hundred Michelin stars total in its friendly circle of past and present chefs, the Blancpain manufacture has equipped the wrists of gastronomy's greatest names for more than three decades. Its recent association with the famous—and key player—Michelin guide thus confirms the Swiss manufacture's attachment to the culinary arts, and to the vibrant personalities that keep on rejuvenating it.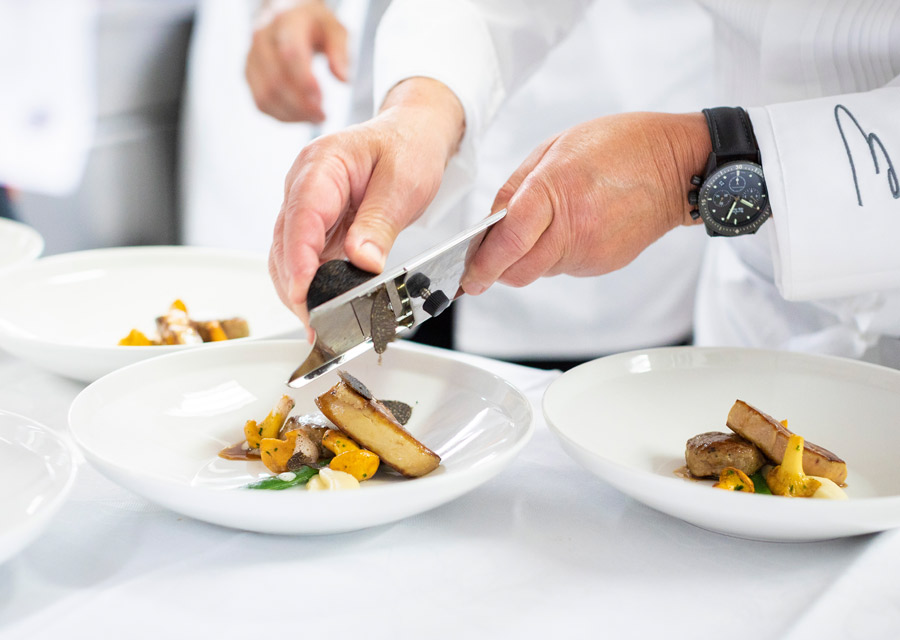 During this privileged exchange between fine dining lovers, Blancpain will celebrate great cuisine through a series of events that will be held all over the globe, from Shanghai to Paris, including New York and Tokyo. The brand will also help the Michelin guide in its search for talents wherever it hides.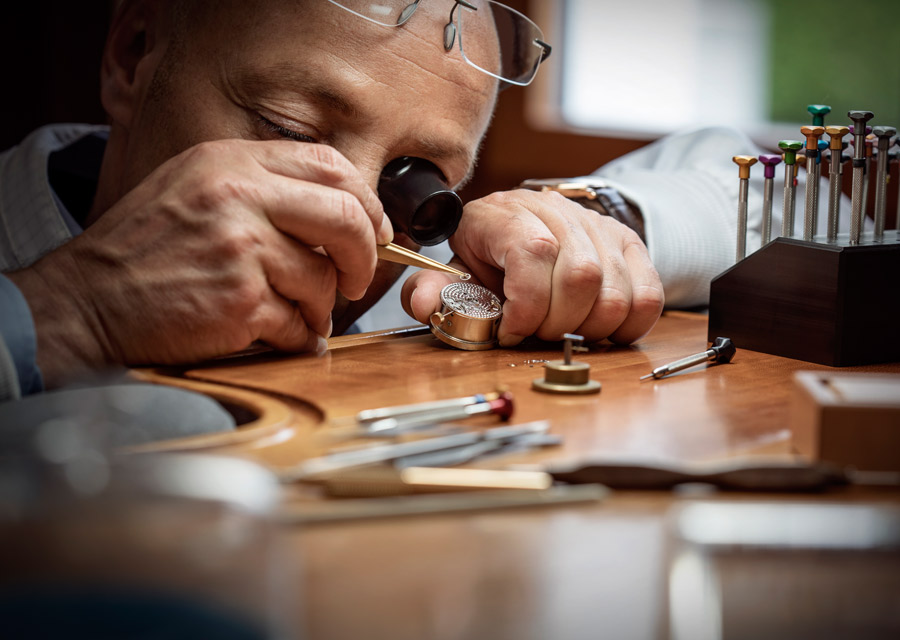 Watchmaking and Gastronomy? Such a match would seem to bode ill. And yet, both disciplines find a common ground in the fundamental values that define their very essence: precision, tradition, skill, innovation and dexterity. Such is the way of excellence, art, and creativity. And in Blancpain's case, the match was made decades ago. The watchmaker has become the official timer of renowned cooking contests, and has also been editing the Lettres de Brassus magazine—which offers never-seen-before immersive trips to the Vallée de Joux, in Switzerland—for the last couple of years. It is published in nine different languages (English, French, German, Italian, Spanish, Mandarin Chinese, Japanese, Korean and Russian) and touches upon watchmaking of course, but also the art of living. And as a critic at the best tables the world has to offer, Blancpain is part of a closely knit community of all-stars.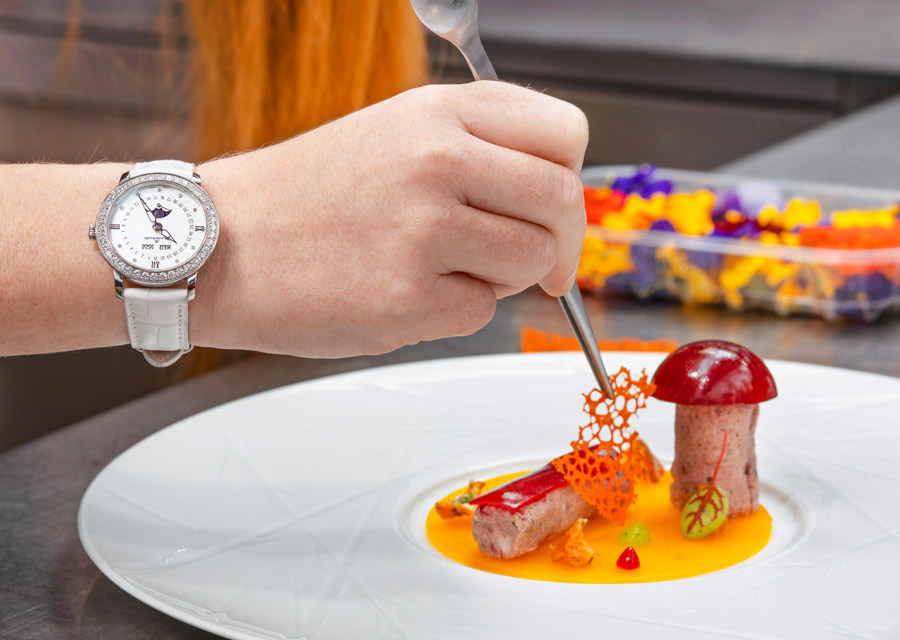 But let's go back to 1986. Frédy Girardet has just been elevated to the rank of world's best chef, after a selection process that lined up the very best for the title. Blancpain then gifted him a Léman Calendrier Complet with moon phases, that was specifically engraved for him on this occasion. And as can be expected of a brand known for its epicureanism, Blancpain did not hesitate to do the same for Paul Bocuse and Joël Robuchon, who were both sacred 'Chefs of the Century.' To this day, award-winning cooks such as Martin Berasategui, Edgar Bovier or Julien Royer, but also prestigious establishments like the Relais & Châteaux or The Leading Hotels of the World, share a special relationship with Blancpain.
Driven by a common passion for craftsmanship and meticulous work, watchmakers and chefs unite in order to promote their respective arts, along with the values they share.