Exceptional Cuisine
The Sesamo restaurant at the Royal Mansour Marrakech
Nestled in the majestic Royal Mansour in Marrakesh, this Italian-inspired cuisine is orchestrated by the deft hand of starred chef Massimiliano Alajmo. So do open, sesame!

By Chloé Redler
The Royal Mansour Marrakech revamps and offers new experiences to its clientele. Like the Sesamo restaurant. His menu was skilfully planned to satisfy the most discerning of palates. Lights on this exceptional cuisine launched at the end of December 2019 by the Alajmo brothers, Rafaele and Massimiliano.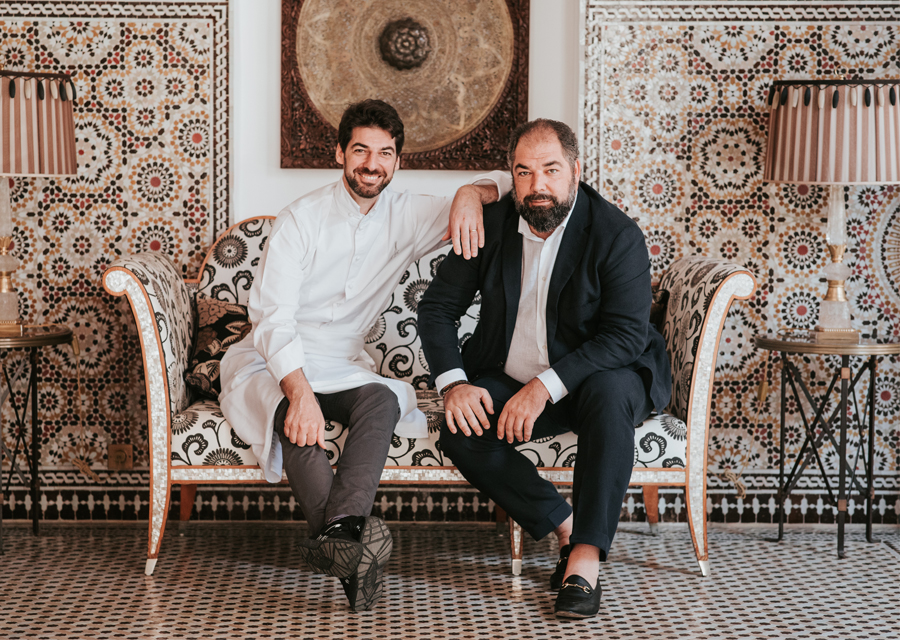 Discover the Sesamo restaurant menu at the Royal Mansour Marrakech
The Sesamo restaurant, an Italian cuisine with Moroccan accents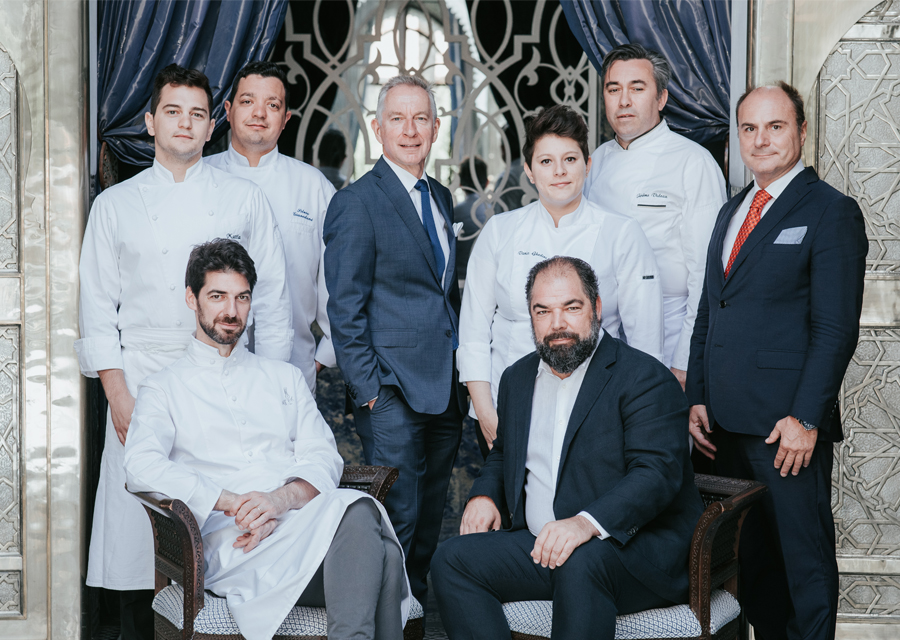 It is the first hotel collaboration between the Alajmo family and the Royal Mansour Marrakech. The Sesamo boasts delicate and elegant dishes where Italian flavors blend with Moroccan terroir. Indeed, Massimiliano does his utmost to harmonize olive oil to fruity nuances and Italians cheeses to local produce. As a true maestro with three Michelin stars, he offers à la carte his great classics. Like the fried langoustine with arugula sauce, the "Battuta" which is a beef tartare with alba truffle. Or the saffron risotto with "gremolata" (Italian green sauce) eel. The famous beetroot sorbetto.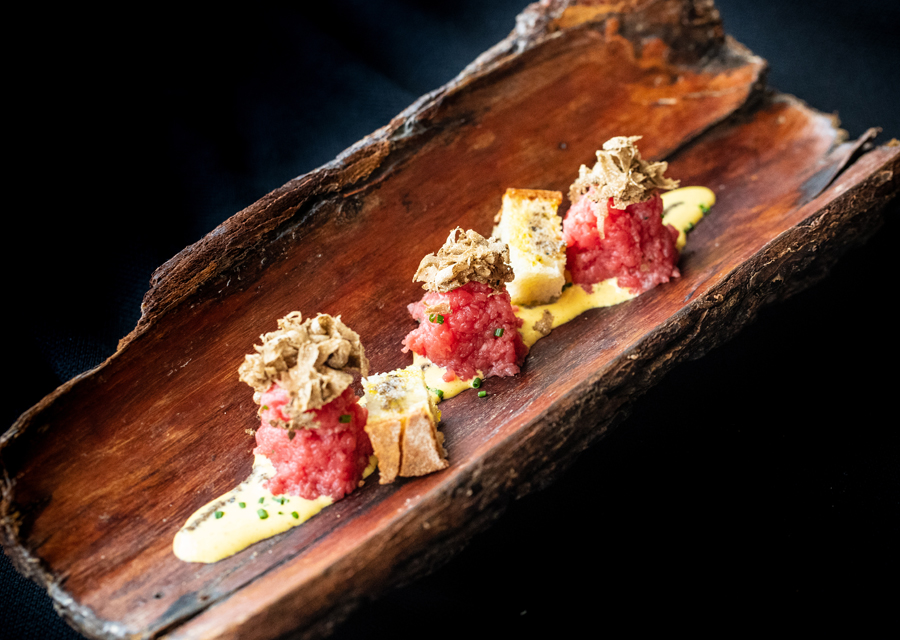 Not forgetting the dill taglioni, shellfish, dentex and pistachio sauce ! That the Italian chef also serves in his Parisian restaurant Caffè Stern. A wonderful place at the 47, Panoramas passage in the 2nd arrondissement.
However, the spaghettis with garlic, oil, red piment and vegetable from the gardens and the signature dessert "Open Sesame, Apriti Sesamo". A filled nougat sphere, saffron garnished almonds, neroli and almonds mousse, passion fruits and citrus sauce. They are only and exclusively served at this new gourmet place.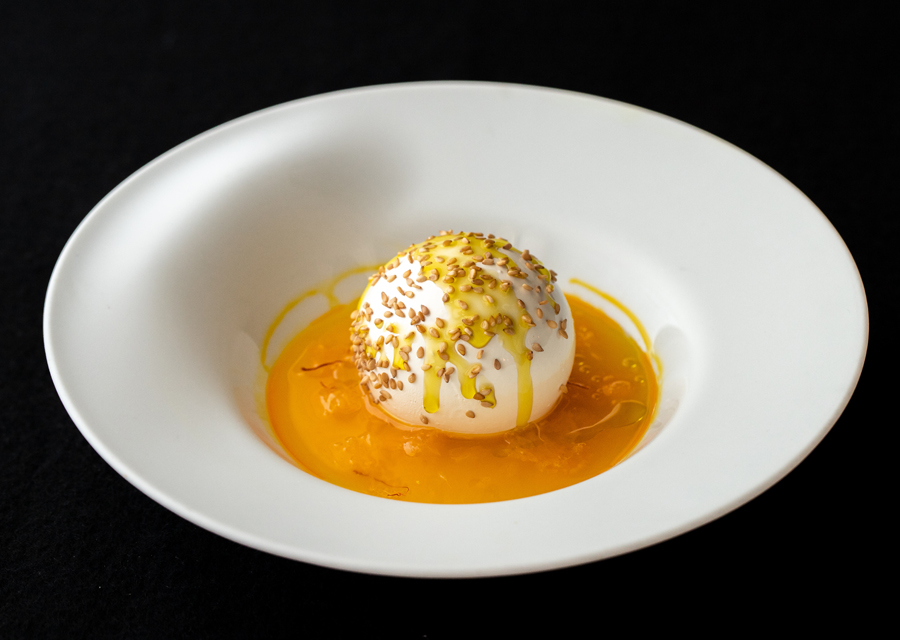 The Sesamo restaurant's decoration, faithful to the atmosphere of the Royal Mansour Marrakech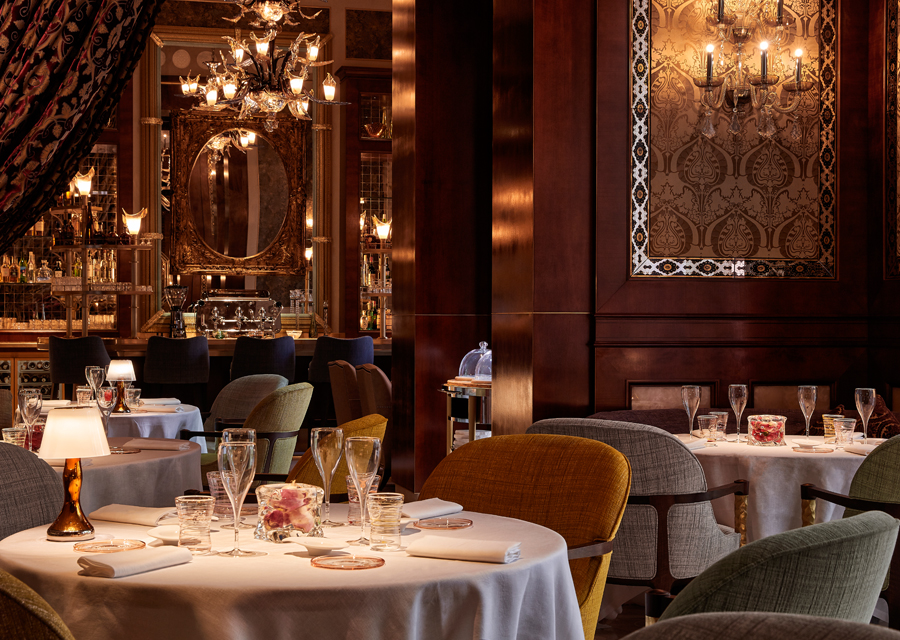 For its precious and intricate decoration, the Royal Mansour Marrakech called upon Fabrice Bourg and Nicola Papamiltiadès of the 3BIS Agency. This collaboration took further, since the pair of talented architects brought their creative touch to the Sesamo. Perfectly in tune with the grandiloquent atmosphere of the palace, the space is imagined with the intention of creating a place of Venetian inspirations. A place where ancient is side by side with modern, using local craftsmanship.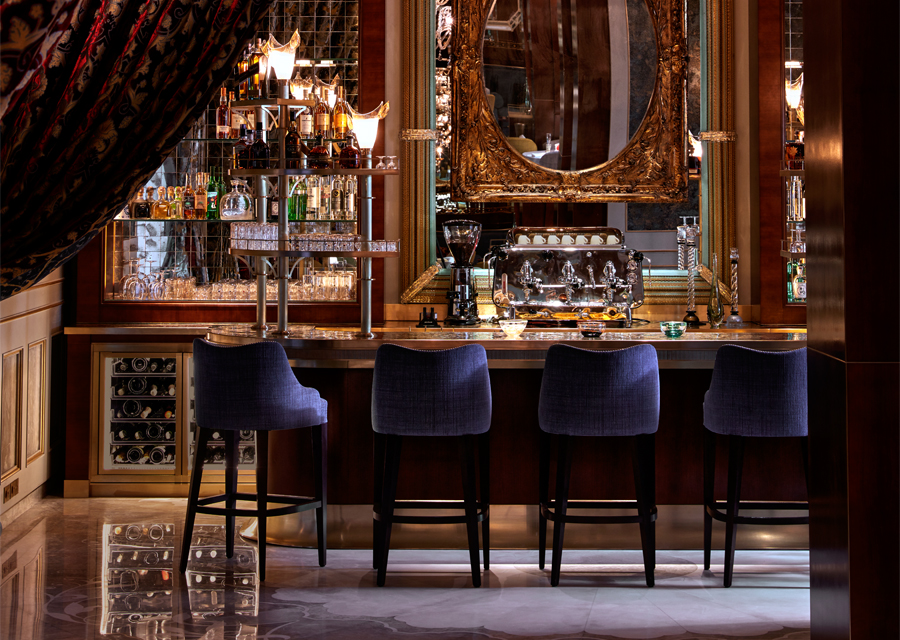 The cherrywood bar illustrates this, with its silken brushed brass countertop bringing modernity to the restaurant. Which seems to be out of time. While the blue shades echo the painted Venice of Turner, the décor reproduces the ancient atmosphere of the Doge's Palace. Feeling enhanced by the chandelier and Murano glass lamps. The beauty of the place goes hand in hand with the wonderfully made and delicious dishes, a fine accomplishment!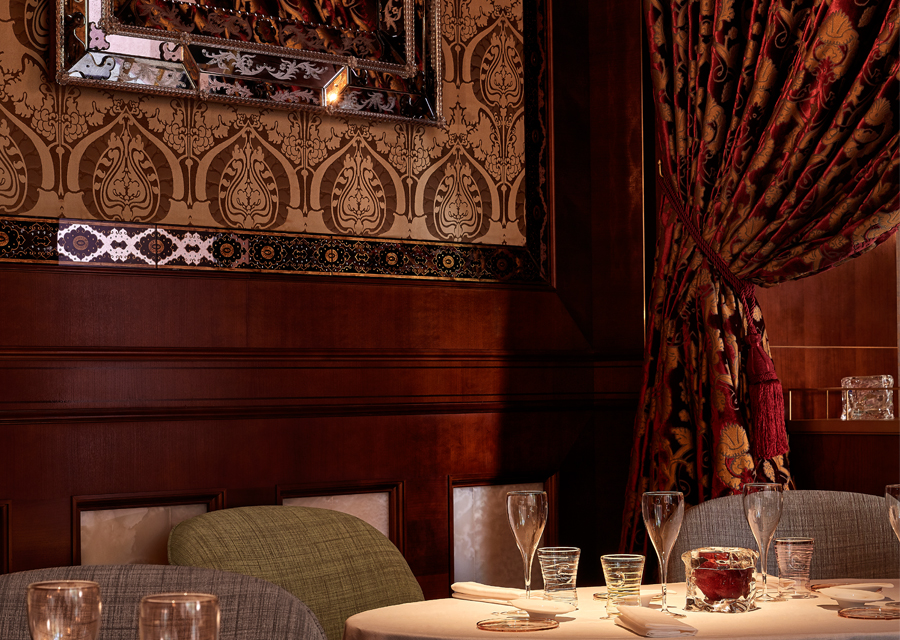 Discover the Royal Mansour Marrakech in our article "Couple of hours at the Royal Mansour Marrakech…"