Oris ProPilot Altimeter Carbon
The ultimate adventurer's tool
Created in 1904, the Swiss watchmaking brand Oris always distinguished itself by its attention to detail and its commitment to innovation. Following this tradition, the Oris ProPilot Altimeter Carbon sets itself apart as a truly unique watch for all adventure and aviation lovers.

By Etienne Meddane
A cutting-edge technology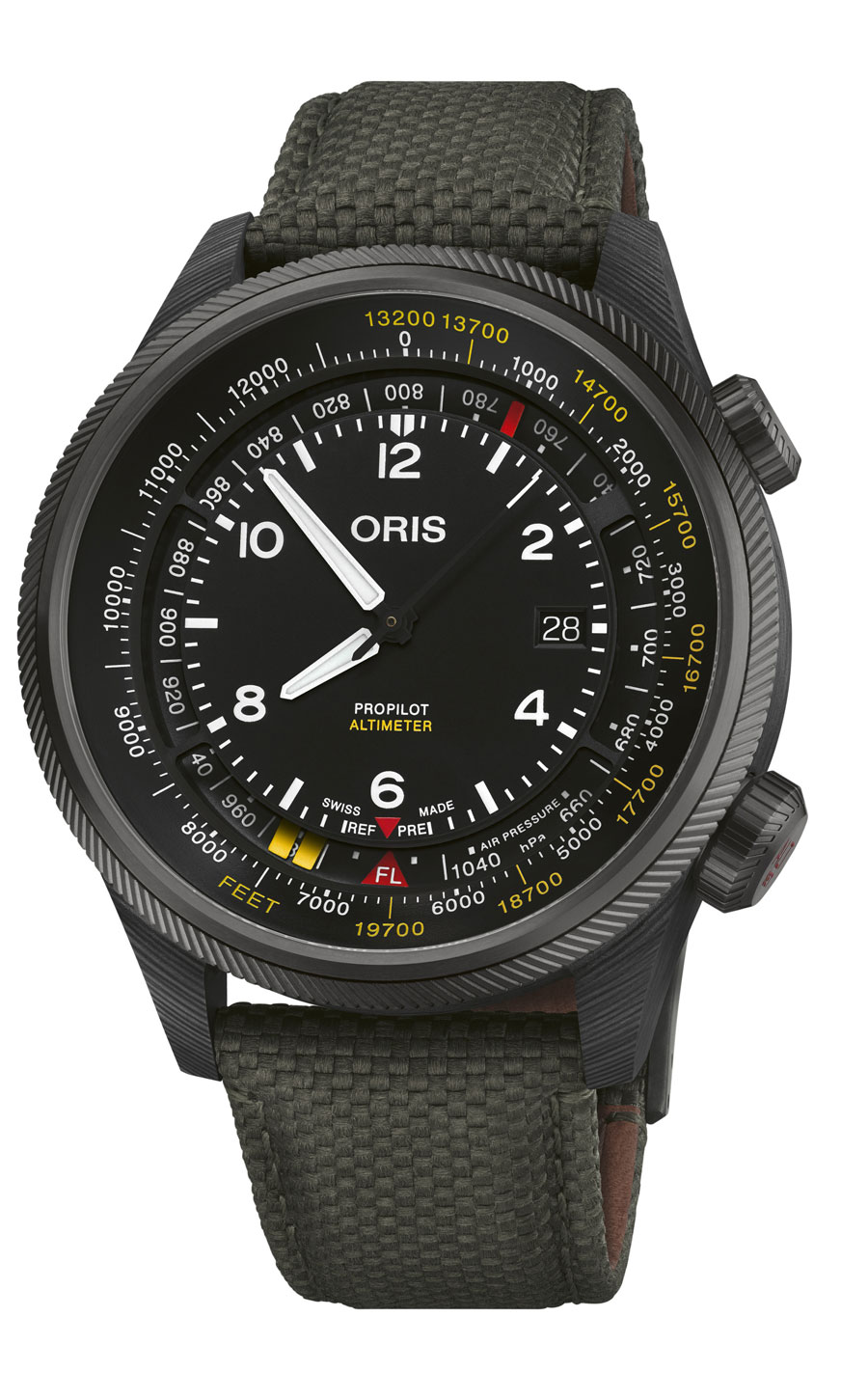 One of the main features that differentiates the Oris ProPilot Altimeter Carbon from the others is its ability to measure altitude. Thanks to a patented mechanical altimeter, the wearers of this watch have access to a precise reading of their current altitude – between 0 and 4 500 metres, or 0 and 15 000 feet. This function is fundamental for pilots, mountain hikers or anybody moving between different altitudes.
Oris ProPilot Altimeter Carbon: a bold design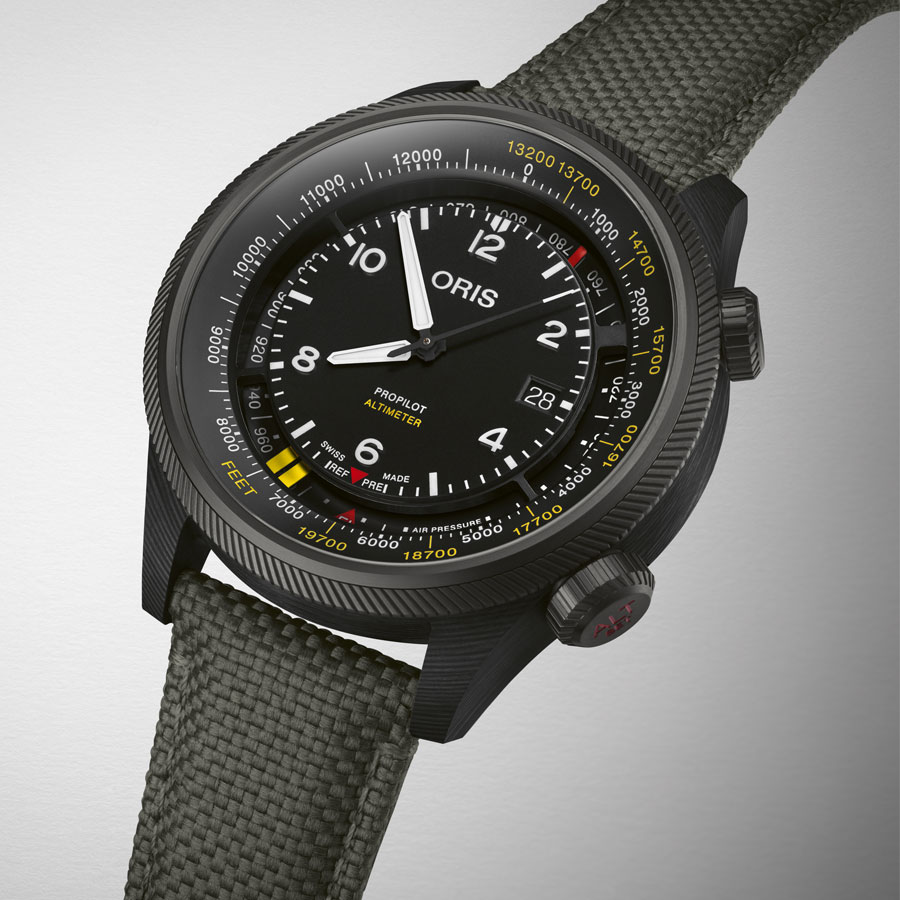 The carbon finish of this watch gives it a modern and robust aesthetic. Carbon is known for being light but also scratch and corrosion resistant, which is ideal for a watch resistant to the elements. The dial is clearly readable and has altitude indicators contrasting on the black background.
Style and function
More than just an altimeter, this instrument has all the characteristics of a high-end watch: self-winding movement, water-resistance, rotating bezel and luminescent hands and indices. The technical textile strap is both durable and comfortable, the perfect material choice for a daily use or more extreme situations.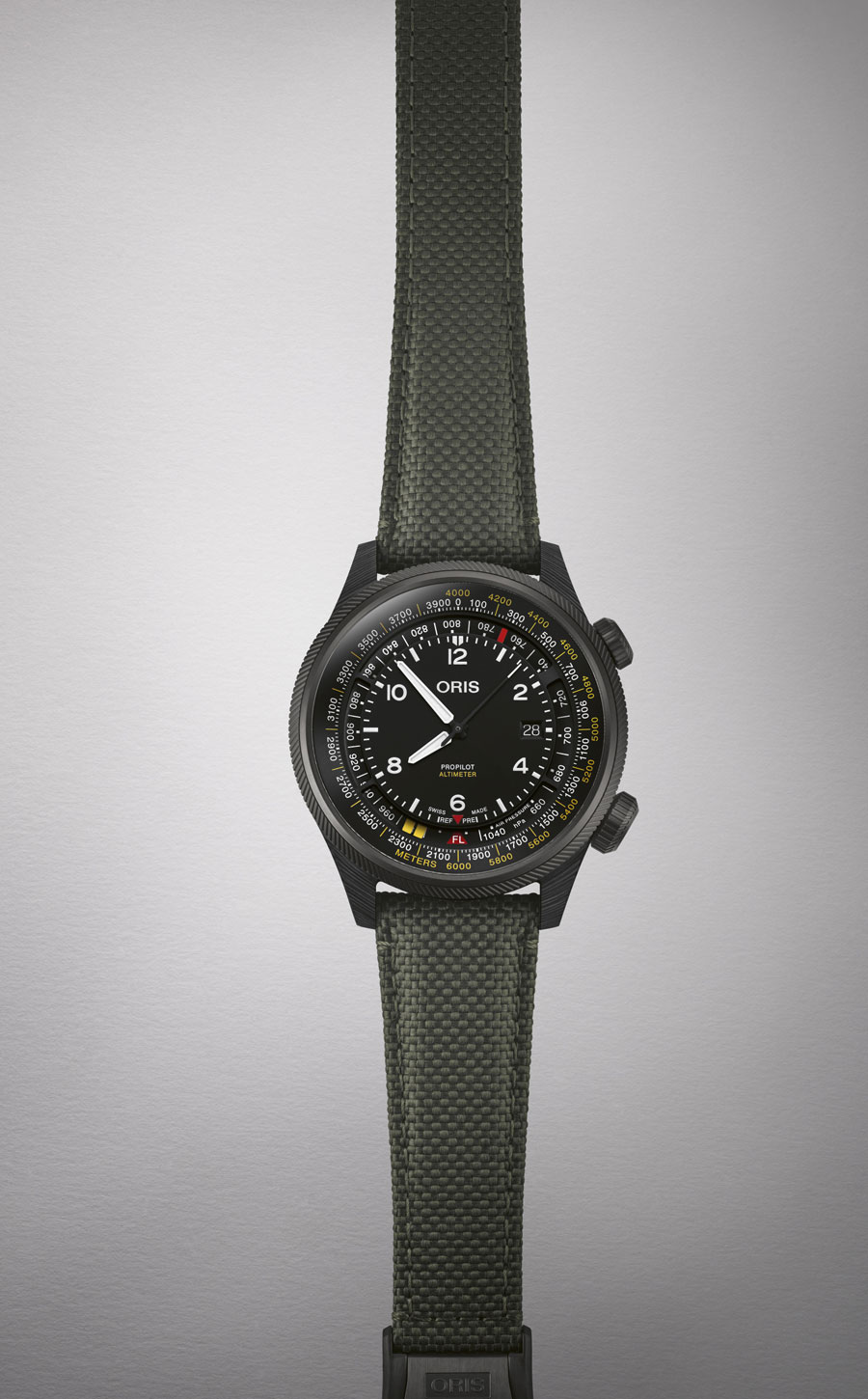 This model is not just any watch: it is an essential tool for adventurers and professionals requiring precision and function. Oris has a rich heritage and a passion for innovation, that is why the brand managed to merge a cutting-edge technology with an exceptional design in a remarkable watch. For those who want to push their limits, this watch definitely is an excellent companion.
€6 200
Available with a feet or metre scale.
Click here to read the Oris ProPilot Altimeter Carbon full technical sheet.
Seel also:
Read also: