FINE DINING
Tuesdays with Jean-François Piège
Le Grand Restaurant serves the best of French cuisine under the direction of talented master chef Jean-François Piège. His recent addition to the high-flying flavour palette of the restaurant: a discovery of French wines, with the Tuesday wine menu.

By Frank Declerck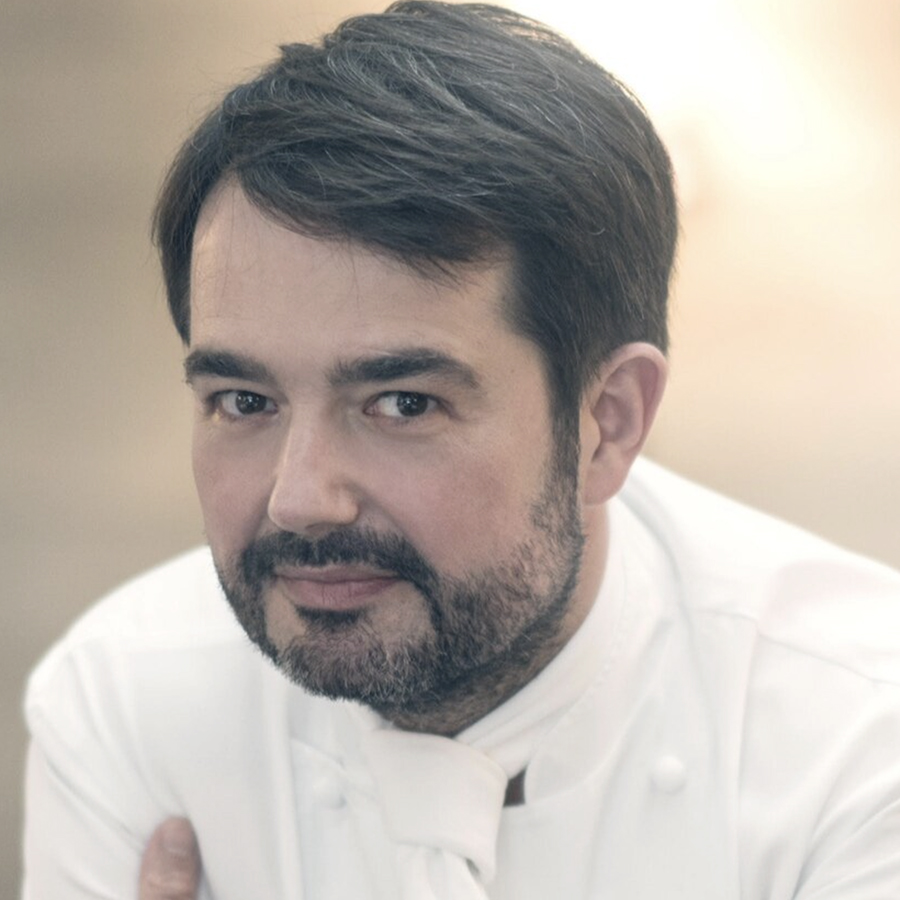 Tuesday's child is full of grace, and that has to be Jean-François Piège. Tuesday dinners at the Grand Restaurant are always an opportunity to discover new flavours, through the chef's and his sommelier Baptiste Cavagna's careful selection of a new winegrower or vineyard considering quality, reputation and production.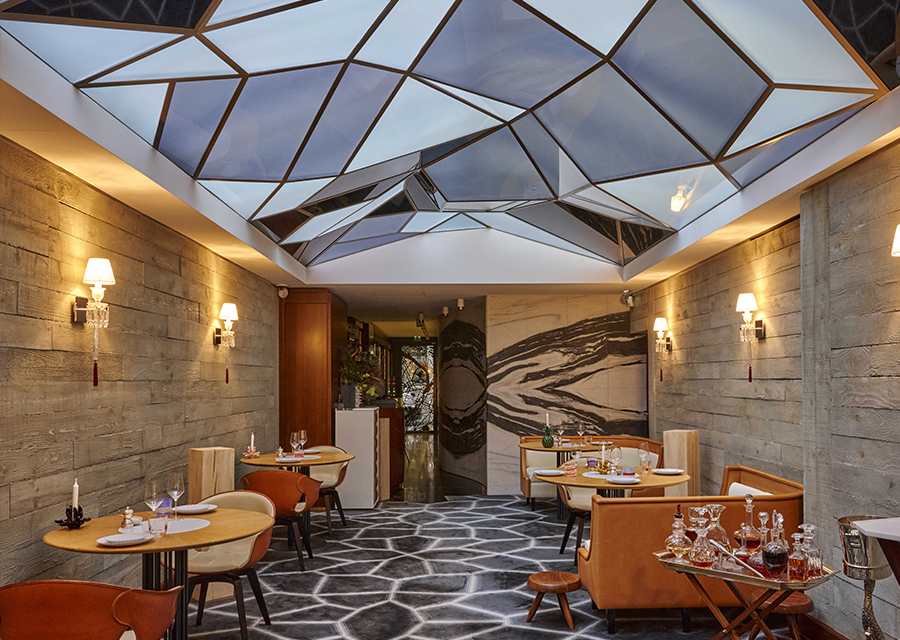 To bring out the sensory qualities of the wine, Jean-François Piège also prepares a new menu every Tuesday specially catered for the occasion.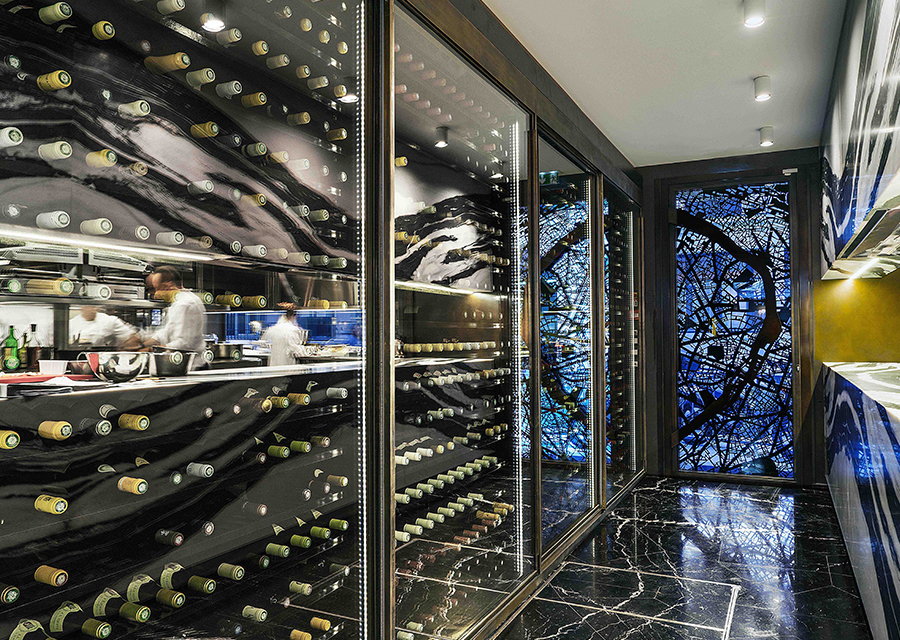 You know what they say: finding the best food & wine sensory experience is no walk in the park. This special new menu was inaugurated last April with a mythical Grange des Pères wine. This iconic cuvée from Languedoc-Roussillon, an expressive region unmatched in terms of nuanced flavours, is rare and coveted enough to make any connoisseur happy.
Wine in all its sublime
Why this one in particular? For its natural quality, according to regulars of the Grand Restaurant. Chef Piège's turf is the only establishment to have on their menu all vintage red wines produced after 1992 and white wines produced after 1995 of this cuvée.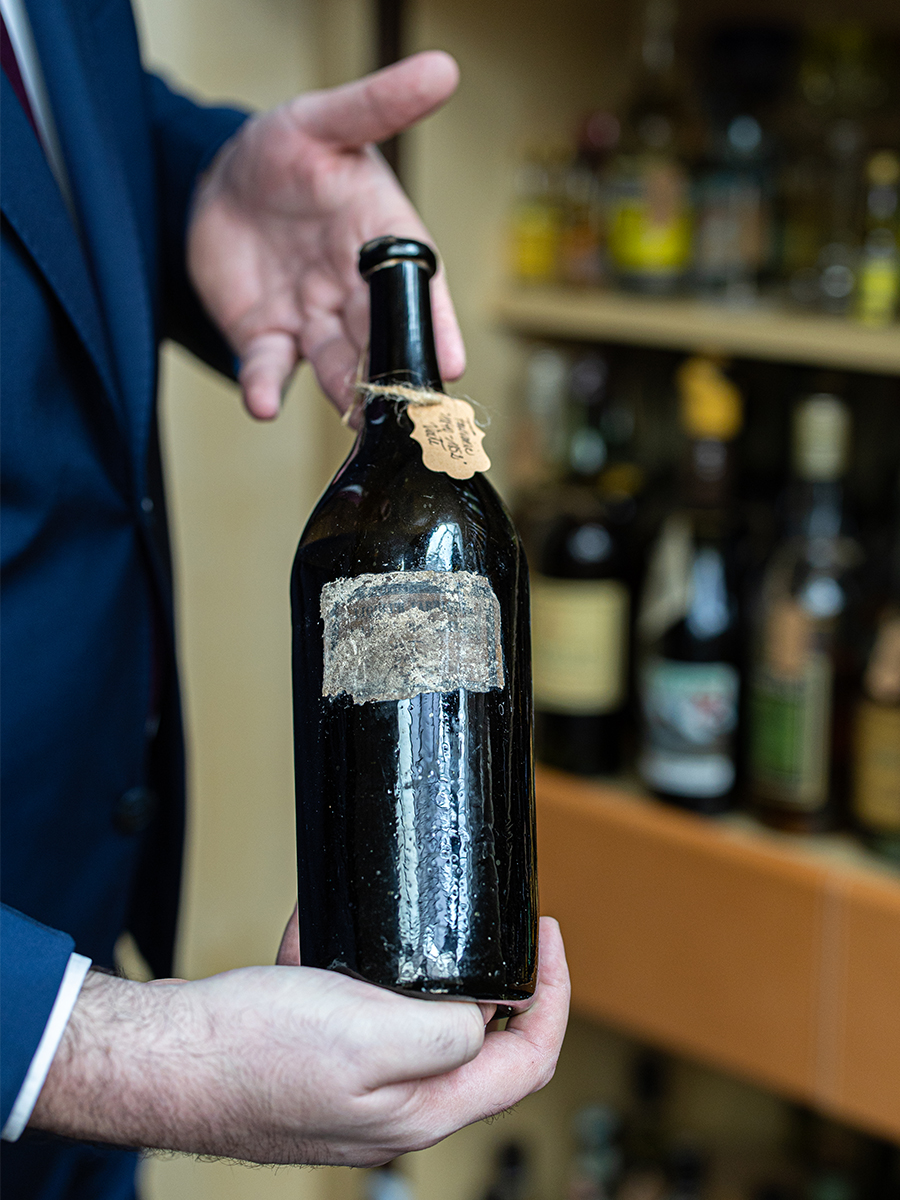 Don't pass out yet, there's more…
After April came May and the famous Domaine Clos Rougeard. This vineyard from Chacé, a small town near Saumur, has been producing the Clos Rougeard – a true gem from the Loire region – since the 17th century.
More than just a terroir, this vineyard spread over grounds of clay and limestone has become the land of expression.
The complexity of the visuals and tastes of red wines from Cabarnet Franc and white wines from Chenin – two emblematic Loire grape varieties – became Jean-François Piège's canvas to express himself, for he was able to show the essence of his imaginative yet refined cuisine.

Wine in all its glory
This tasting tour continued in June with special guide Jean-François Piège's selection of Domaine Jean-Louis Chave for the Tuesday wine menu. According to specialists, the "Chaves" have been offering some of the tastiest wines from the Rhône valley since the 15th century. This mythical Domaine, with the production of a white Hermitage wine, a red wine and an exceptional Saint Joseph wine since 1990, has been growing the fruits of authenticity, terroir and tradition more each day.

Surely Bacchus is a regular customer there, for the wines of this vineyard must have been blessed by the Gods. And it is most likely he goes to the Grand Restaurant every Tuesday with his father. No better place to run into Jupiter…
Le Grand Restaurant
7, rue d'Aguesseau
75008 PARIS
Book a table: + 33 1 53 05 00 00

Open Monday to Friday for dinner, Thursday and Friday for lunch
Closed Saturday and Sunday
Lunch menus for €166 and €246.
Tuesday wine menu for €590, only for dinner.