Made in France
Apose X Longchamp, a new collaboration
The very young French watch brand Apose joins forces with Longchamp for a while to make the strap for its new piece n°3-100. This is a daring challenge for the Alsacian maison that challenged itself to create a 100% made in France edition.

By Dylan Kohler, Chloé Redler
Founded barely a year ago by two former Swatch group employees, Didier Finck and Ludovic Zussa, the Apose maison is challenging the traditional watchmaking codes. Commited to the « all French », the maison has been constantly evolving in an ecofriendly way since its creation. This year, it unveils the Apose n°3-100 piece : a purely and simply made in France watch !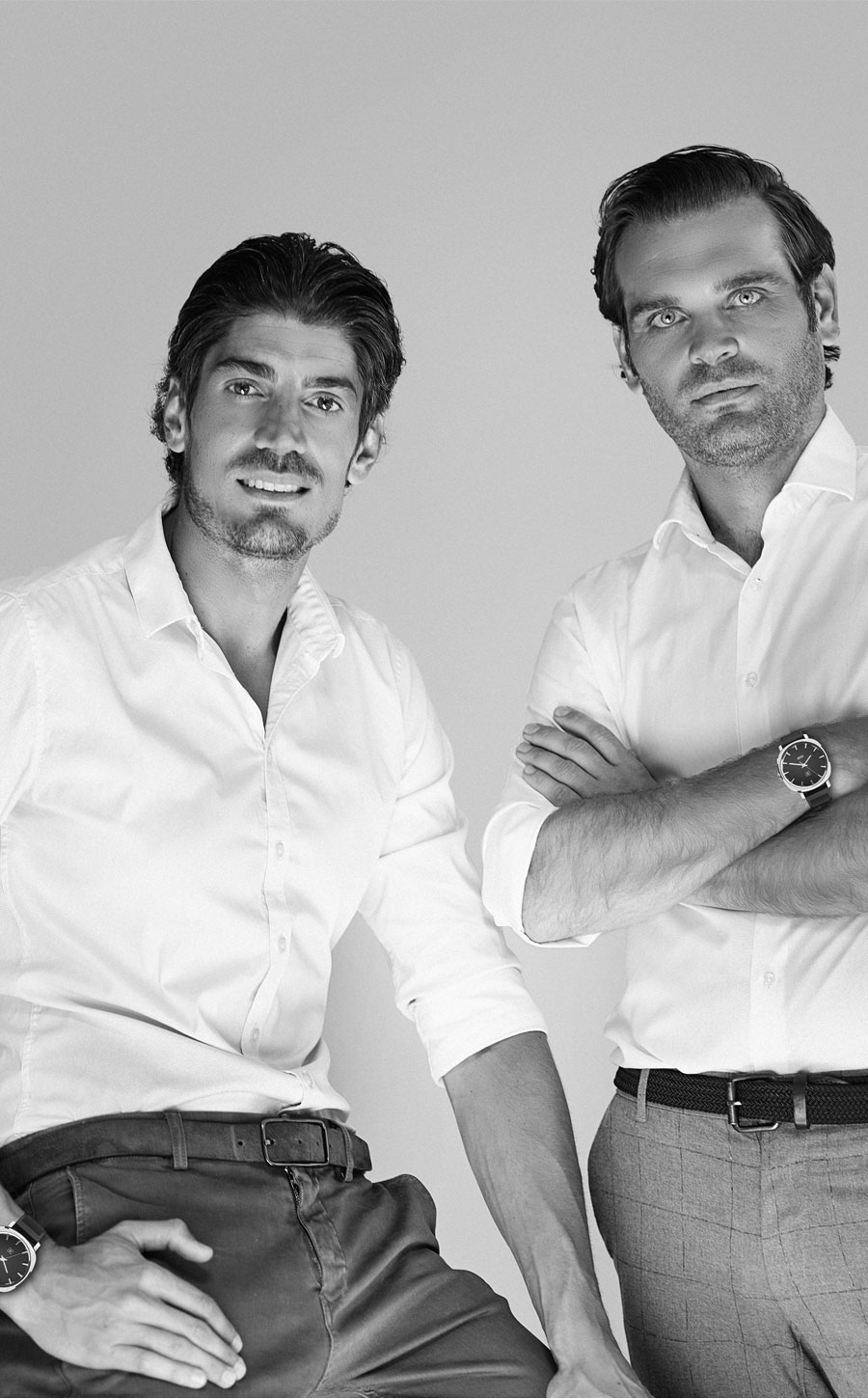 Apose gets the Longchamp's savoir-faire…
To coat this instrument with its « cushion » shaped case in 316 L steel, 40 mm-diameter, Apose has joined forces with an institution of French fashion to make its strap.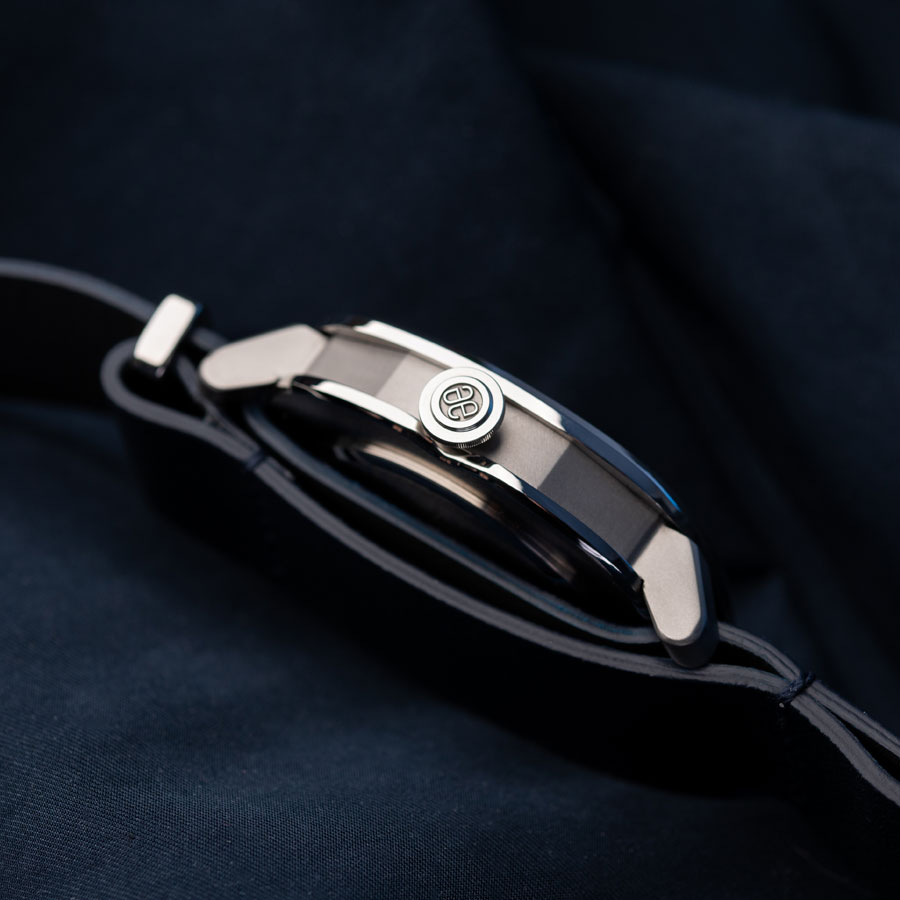 Indeed, the Longchamp luxury maison provided it with the straps of its most beautiful leathers. The remarkable quality of the leathers used emphasise the French touch of this new edition with an assertive and radically « no gender » style. Developped and assembled by the French Création Perrin's workshops, each bracelet is made from a leather strap 300 mm long and 20 mm wide. All is lined with a very thin black calf leather that ensures comfort on the wrist.
… and the Pequignet's savoir-faire for its movement.
With the desire to see a profound revival of French watchmaking, Apose has also committed itself to Pequignet to take up a serious challenge : to imagine and create a purely French timepiece.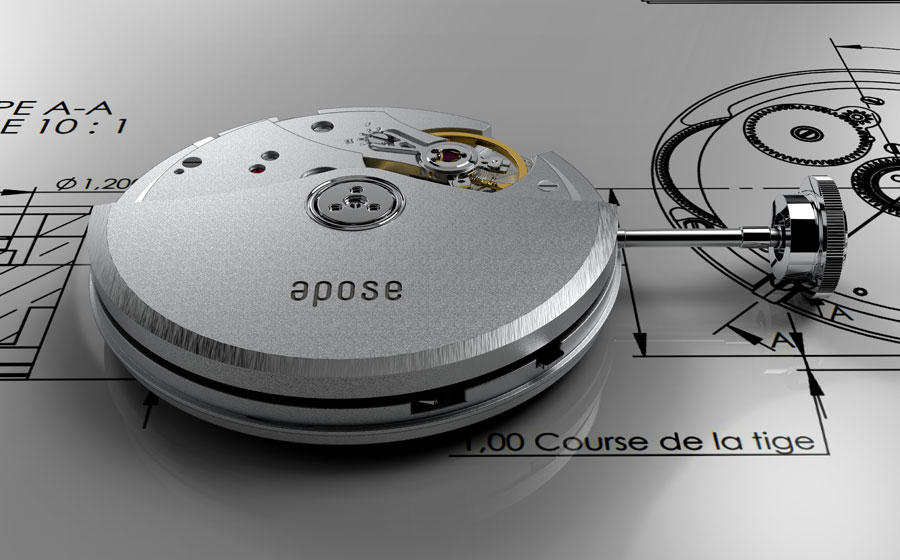 So the « original » automatic movement that drives the n°3-100 Thus, the « initial » automatic movement that drives the n°3-100 version is designed, manufacturedand assembled in Morteau. Let us mention that it has also a generous power reserve of approximatively 65 hours.
100% French, really ?
As for the dial, the Apose founders have met some difficulties. And yes, the French dial makers do not exist anymore since the 2000's.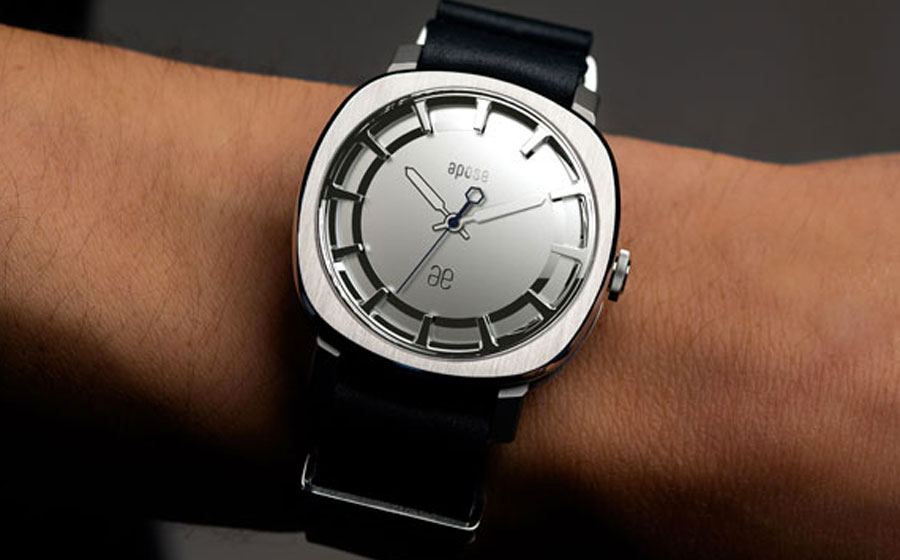 Despite that, Didier and Ludovic have not given up. As the saying goes, « you are never better served than by yourself ». They decided to make a dial in their Alsacian manufacture. Extremely fine, the dial reinforces the ingenious design and the refined lines of this exclusive piece. And, for good reason, the flange and hour markers are made from a single piece, giving the impression that the elements are levitating.
Price : €2,550
A unique collaboration, only 200 numbered Apose n°3-100 watches are produced. In other words, there will not be enough for everyone !
Technical specifications :
Steel case 316 L, 40 mm-diameter 
Brushed bezel, polished bevel
Textured dial with palladium coating
Exclusive Apose design hands 
One-piece flange and hour markers 
Notched crown
Initial automatic movement by Pequignet
Power reserve of approximatively 65 hours
Midnight blue Longchamp strap
See also:
Read also: