Watches & Wonders 2021
Cartier Tank Must SolarBeat, you must have it!
Being creative, starting fashion trends instead of following them, having the power to decide what is trendy or not in an allegedly unmovable world, is forever. That's what Cartier's DNA is made of. Generation after generation, the brand's two permanent features remain – astonishment and amazement! The Tank Must SolarBeat is a prime example. Find out more.

By Frank Declerck
No need to beat around the dial, this very Tank came out as a big surprise. Cartier's Tank Must SolarBeat was the jaw-dropping piece at the Watches & Wonders 2021 digital show. Consider this, the brand which is often called the Jeweler to Kings, and king of jewelers, which represents old-school watchmaking and quality calibers, which is renowned for the creative shapes of its cases… is presenting a solar-powered watch! This is no riot. No, this is a revolution! As well as a stroke of genius.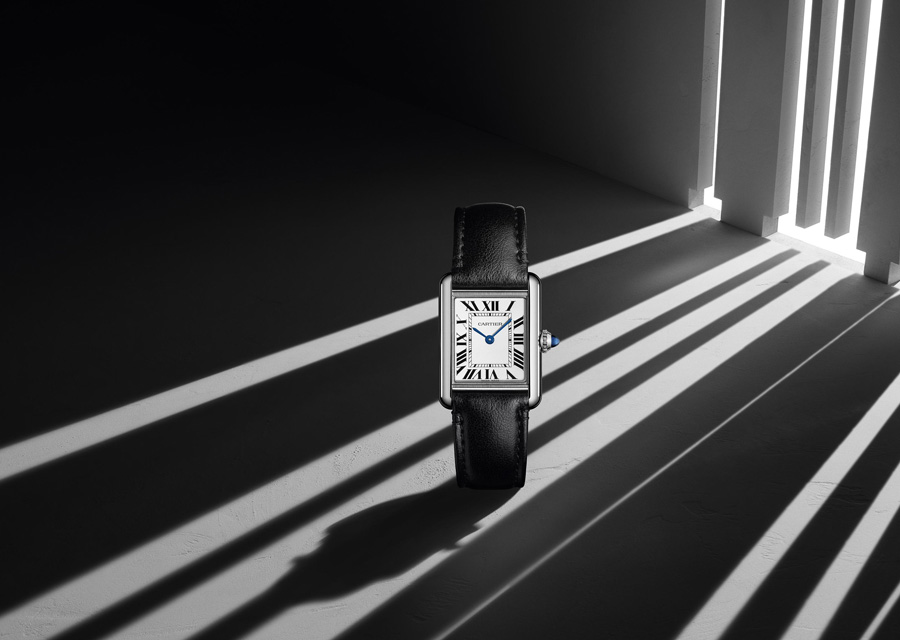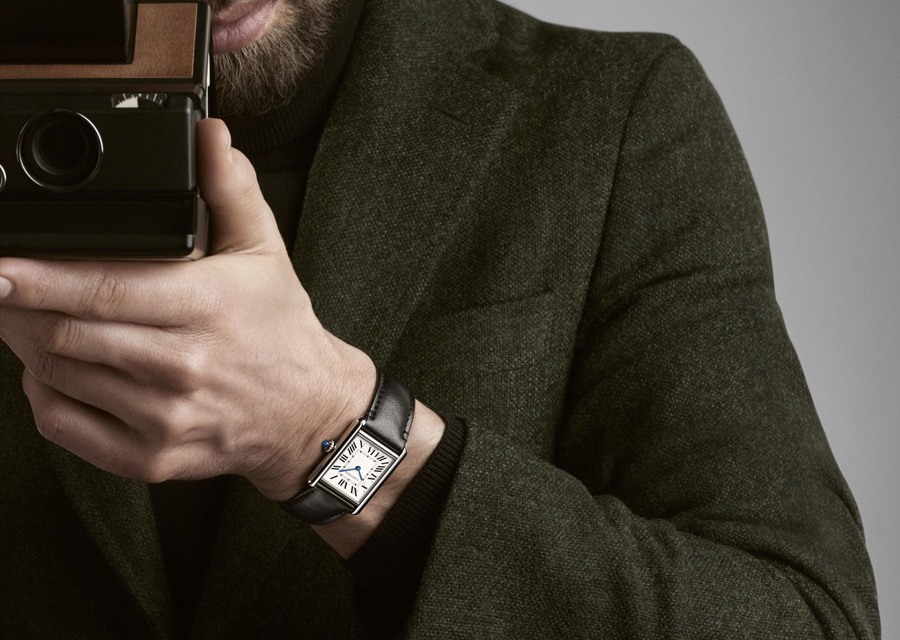 CARTIER TANK MUST SOLARBEAT CARRIES ON THE CREATIVE TRADITION
Everyone knows that Cartier's brilliant CEO, Cyrille Vigneron brought a breath of fresh air to the brand in only a couple of years. Surprisingly, he did it by using the modernity of older designs. Was it a risky bet? Yes and no. In a sense, it was because scandalmongers were quick to talk about dressing something old as something new. However, Vigneron foresaw the comeback of vintage with pieces which styles were already in everybody's minds. Better still, improved calibers were beating inside these historical designs thanks to the newest technological innovations.
Throw in the development of an unprecedented customer service (such as free revision) and easier use (interchangeable and detachable link bracelet), and the watch's success is guaranteed.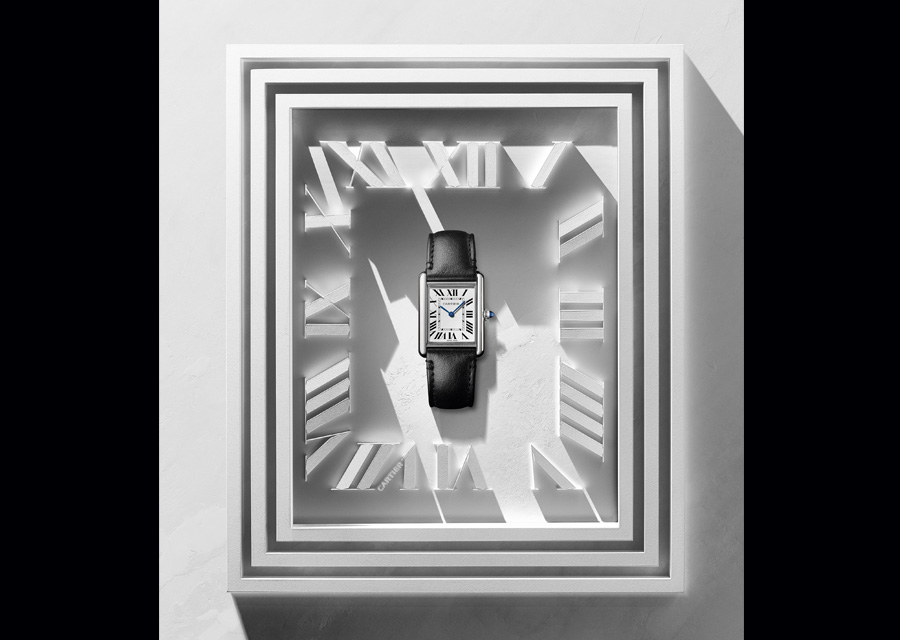 100% SWISS, PHOTOVOLTAIC CARTIER CALIBER
With all of this said, it is easy to see what the sacred Tank icon of the brand can gain from a caliber that makes you go cuckoo. Said caliber is the 100% Swiss, Cartier exclusivity, SolarBeat movement. The results speak for themselves as the battery is charged thanks to photovoltaic cells hidden under the dial and has a lifespan of 16 years without any outside intervention! And the battery can easily be charged by sunlight as well as artificial lighting.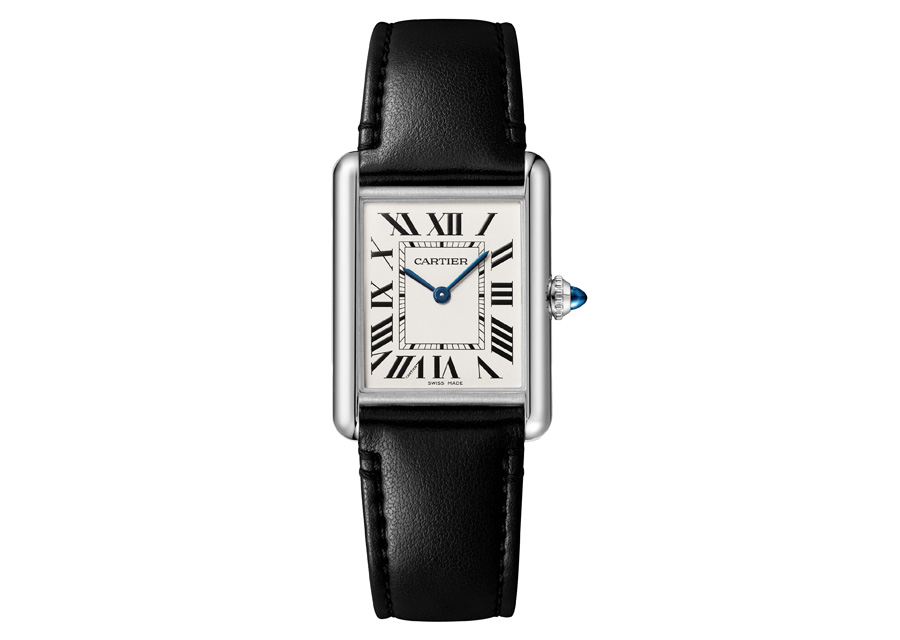 SPORT AN ELEGANT TAN WITH A MUST ON YOUR WRIST
Cartier's genius is found in the way sunlight can reach inside the case. Invisible perforations in the Roman numerals allow the light to pass through. It might seem unbelievable but it is true and it explains how this Tank Must SolarBeat to look exactly like a traditional Tank Must. Even down to the secret signature.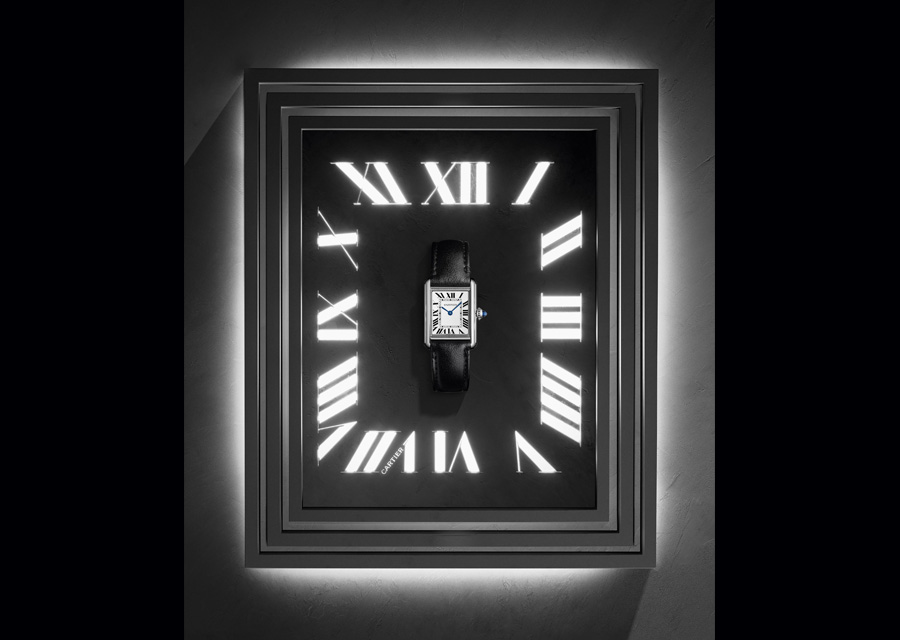 AN ECO-FRIENDLY BRACELET ON TOP THAT!
Believe it or not, there is still more to be said about this wonder, as it is also eco-friendly on top of everything else. The watch comes with Cartier's brand-new "vegan" bracelet, which is produced using waste from apples. This is one incredible feat as the strap is like traditional leather in every other way, because not only does it look like traditional leather, it also feels the same and offers the same level of comfort. Even better, its production procedure enables to divide the carbon footprint by six and to save significant amount of water as well as energy (up to 7 megajoules or about 80 smartphone charges). Is there anything left to say? Yes, that the price will convince you – €2.620 for the large steel model and €2.490 for the small one.
What if this watch was paving the way for a new definition of luxury?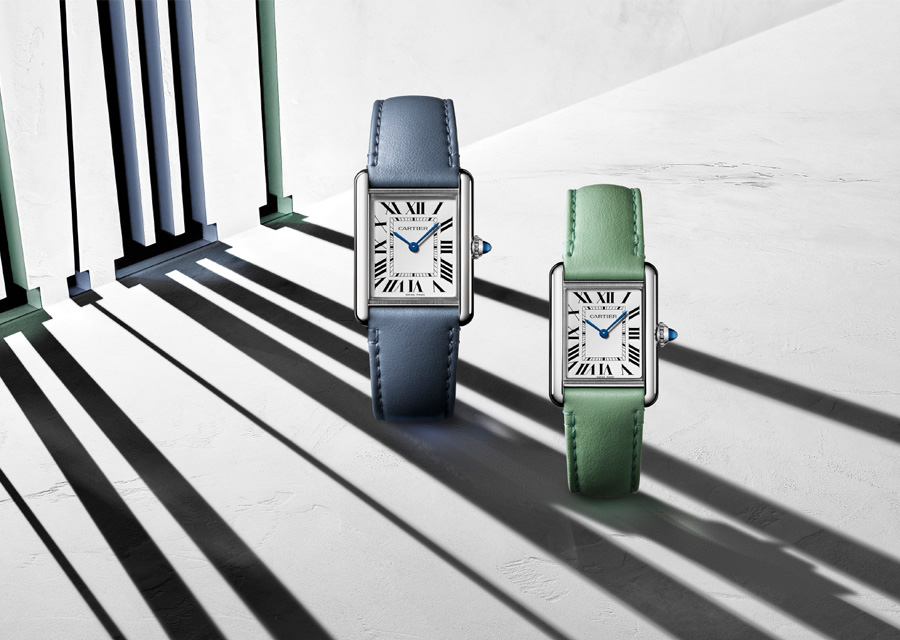 Tank Must SolarBeat Watch TM
Rectangular steel case, thickness: 6.60 mm
Crown set with a blue synthetic spinel cabochon
Black, blue or green non-animal strap
Large model: €2.620
Small model: €2.490
Available in September 2021
WATCH ALSO