Phillips Racing Pulse auction
Celebrities and new records
Phillips auction house set a new record during its racing pulse sale which brought together, among others, Steve McQueen's Monaco Heuer, one of Paul Newman's Daytona Rolex and several Panerai and Richard Mille watches from Sylvester Stallone's personal collection… for an auction of stardom.

By Nicolas Yvon
For its last auction of the year (Racing Pulse) on the 12th of December 2020, the Phillips house thought big, despite the peculiar circumstances of the pandemic-related health restrictions.
In an exceptional context, exceptional measures were taken for an exceptional sale. Each watch was physically in New York in a room devoid of any audience but filled with cameras. The auction was organized by Aurel Bacs from London and livestreamed on Philips' web platform. Buyers from all around the world could bid in direct on their computers or phones from home. Did you follow it?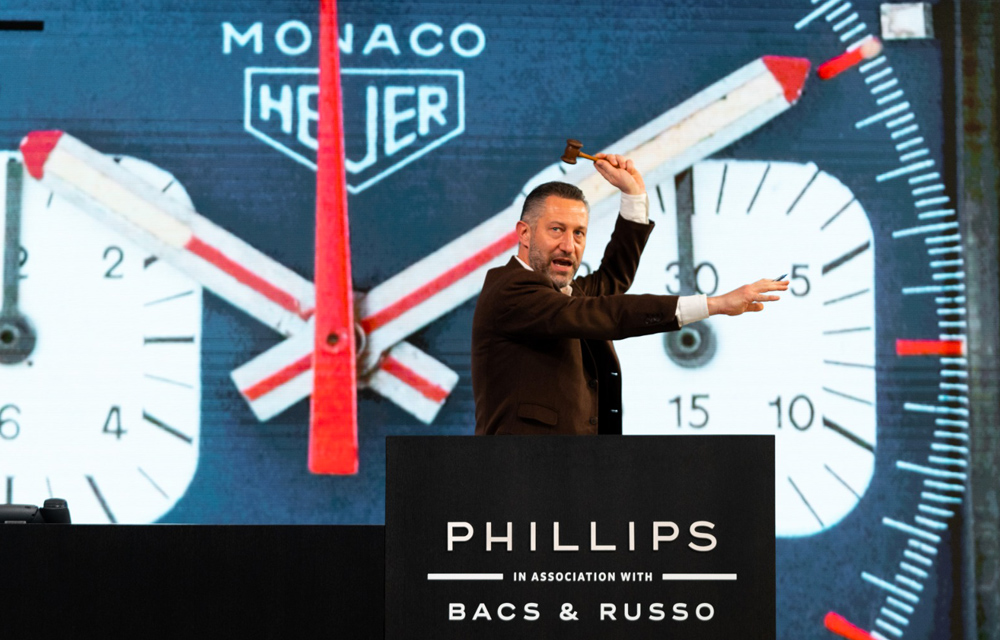 The last auction of 2020 concludes a record year for Phillips
The Racing Pulse sale brought in 27.6 million dollars, despite its "hybrid" format. Meaning that it obviously did not dampen the excitation of collectors who fought resolutely to acquire true objects of desire.
Steve McQueen's Monaco Heuer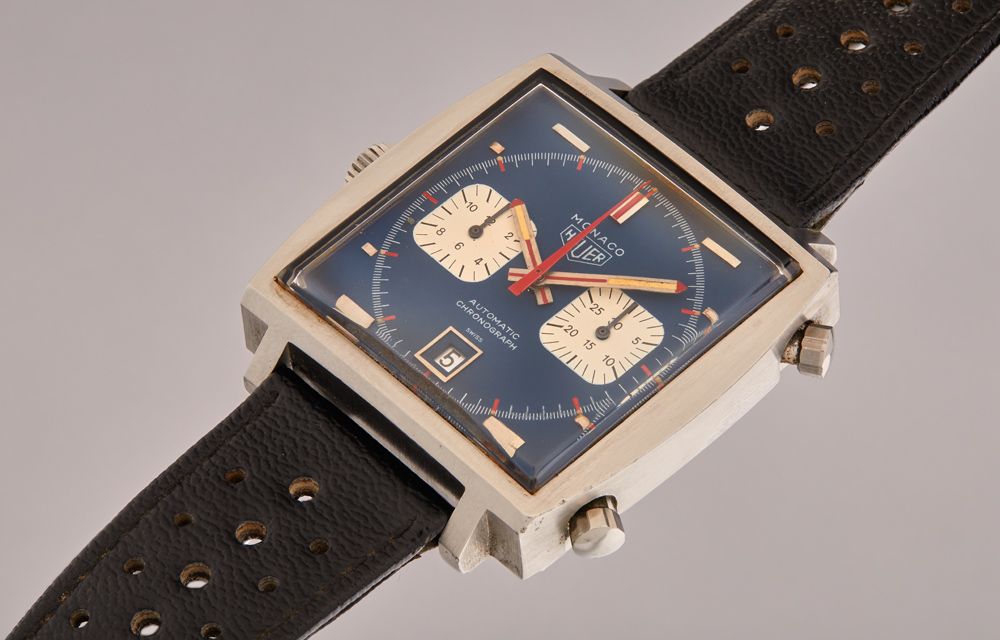 Among the stars of the auction figured an incredibly rare piece: Steve McQueen's Heuer Monaco, that the actor gifted to Haig Alltounian, his personal mechanic on the set of the movie Le Mans, released in 1971.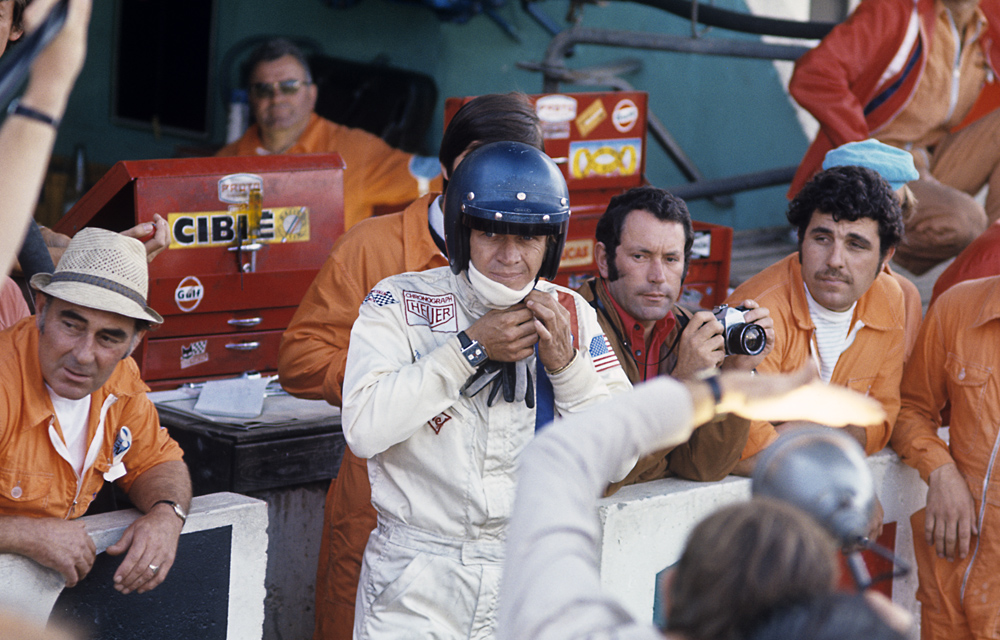 History reveals that the mechanic had first refused the watch out of modesty…However McQueen had not given him any choice since he had already had it engraved for him: "To Haig Le Mans 1970".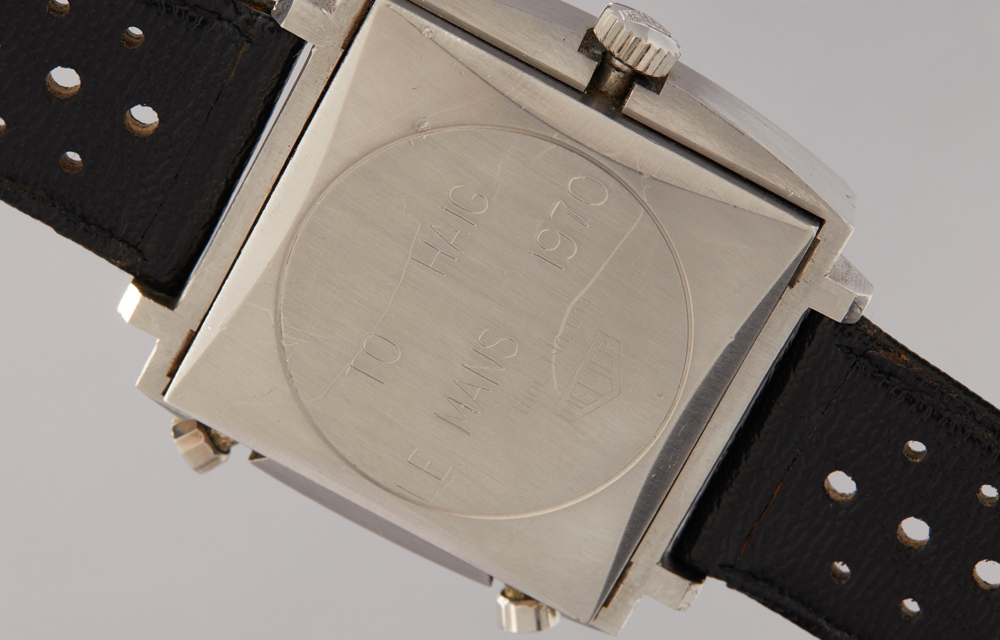 Needless to say that buyers were on board since this "priceless" watch set the world record for all Heuer models auctioned so far. Sold for 2.2 million dollars, which is ten times what it was estimated at, it more than doubled the past record.
Interested in the Monaco? Find our article published for the 50th anniversary of the emblematic square chronograph or consult our detailed data sheets.
Paul Newman's Rolex "Big Red" Daytona: record sale of the Phillips Racing Pulse auction
Racing Pulse comprised another unique instrument, a legendary watch: one of the Cosmograph Daytona belonging to Paul Newman. It was the second personal Rolex chronograph of the actor to be auctioned off.
The experts will remember that the first Daytona of Paul Newman – a reference 6239, which his wife Joanne Woodward gifted him in 1968 and engraved at the back "Drive Carefully Me" – made history by breaking the record for any wristwatch ever, having been won for 17.8 million dollars! It was in October of 2017… also at Phillips' (read our article on this record).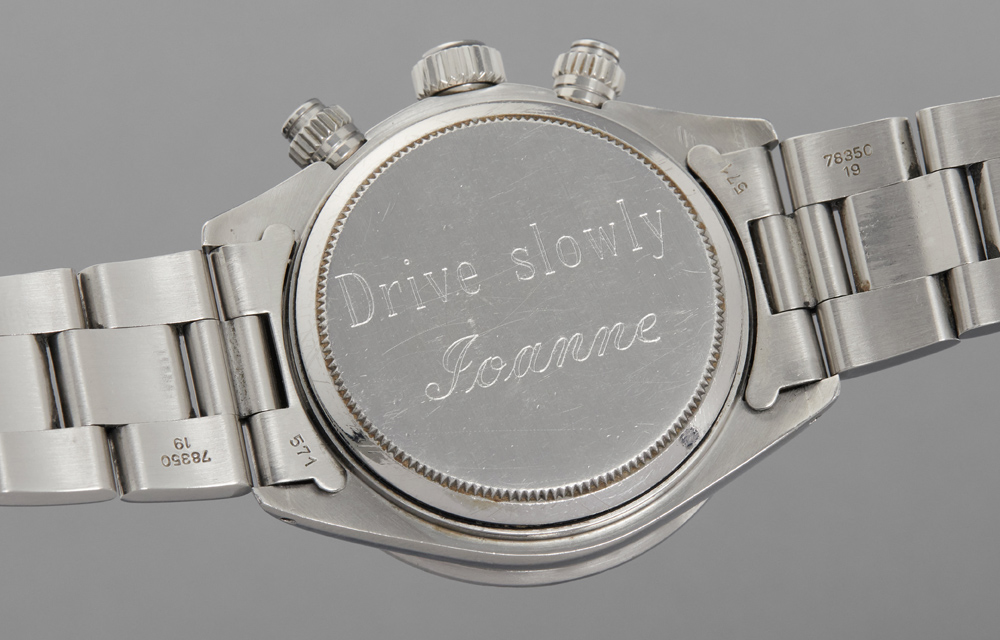 Nicknamed "Big Red" by the aficionados (its dial boasts a massive DAYTONA in red), the Rolex watch sold in December 2020 had also been gifted to the actor by his wife and flaunts a back engraved with "Drive slowly Joanne".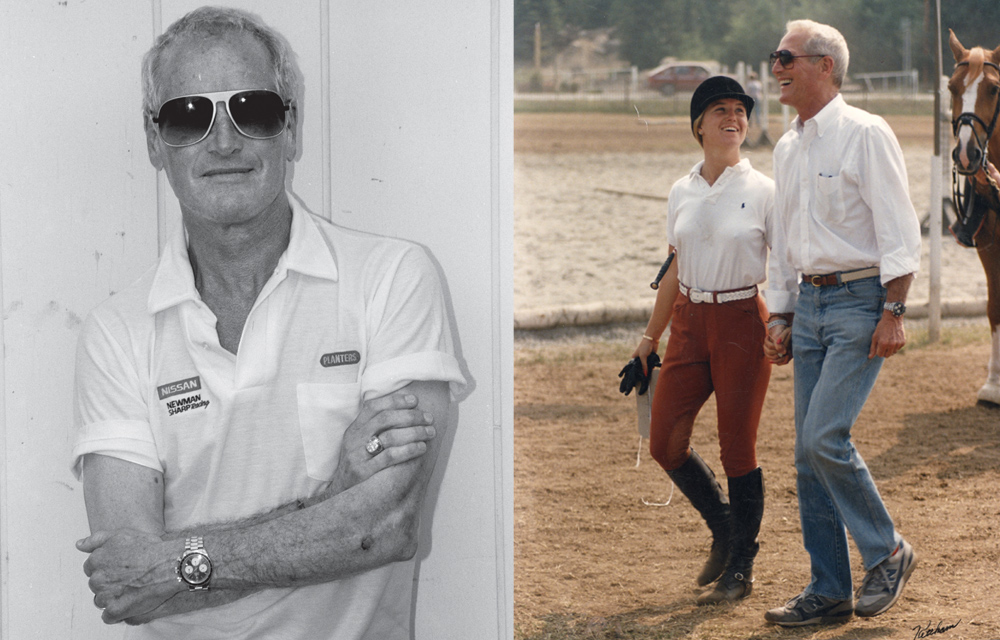 Paul Newman wore this Rolex chronograph for about twenty years before giving it to his daughter, Clea Newman Soderlung. Bidding began at 1 million for this one-of-a-kind timepiece, eventually won by an unnamed private collector for about 5.5 million dollars, which is the third highest price ever for an auctioned Rolex.
To know everything about the iconic Rolex chronograph, read our article: From Daytona to Rolex Cosmograph Daytona: a passion for speed.
Click here to access our detailed data sheets on every Cosmograph Daytona model and Rolex Oyster Perpetual.
The Racing Pulse auction also had a Panerai Luminor and four Richard Mille models from Sylvester Stallone's private collection
This Racing Pulse sale was decidedly "Seventh Art celebrities" oriented, since five pieces from Sylvester Stallone's personal collection were also put up for auction, among which the Panerai Luminor he wore on the set of Daylight (1996).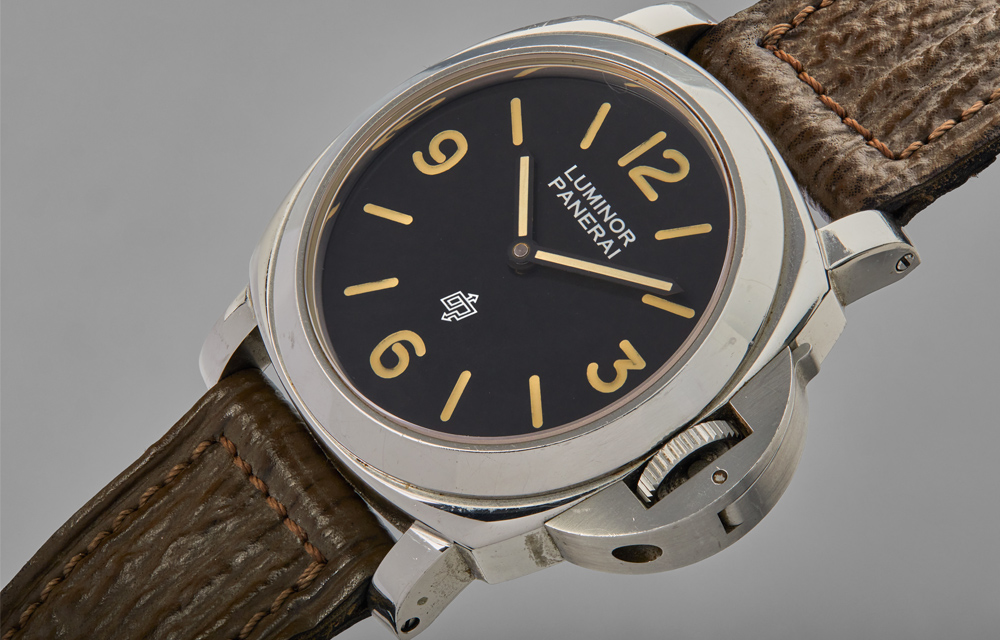 We now know the important role that Sly played in the comeback of the Italian brand. Sold for 214 200 dollars, much more than the estimates ($40 000 – $80 000), this is doubtlessly the most significant modern Panerai publicly sold. It was indeed this particular Luminor that brought about the revival of the brand in the 90s.
Follow this link to consult our detailed data sheets on Panerai watches.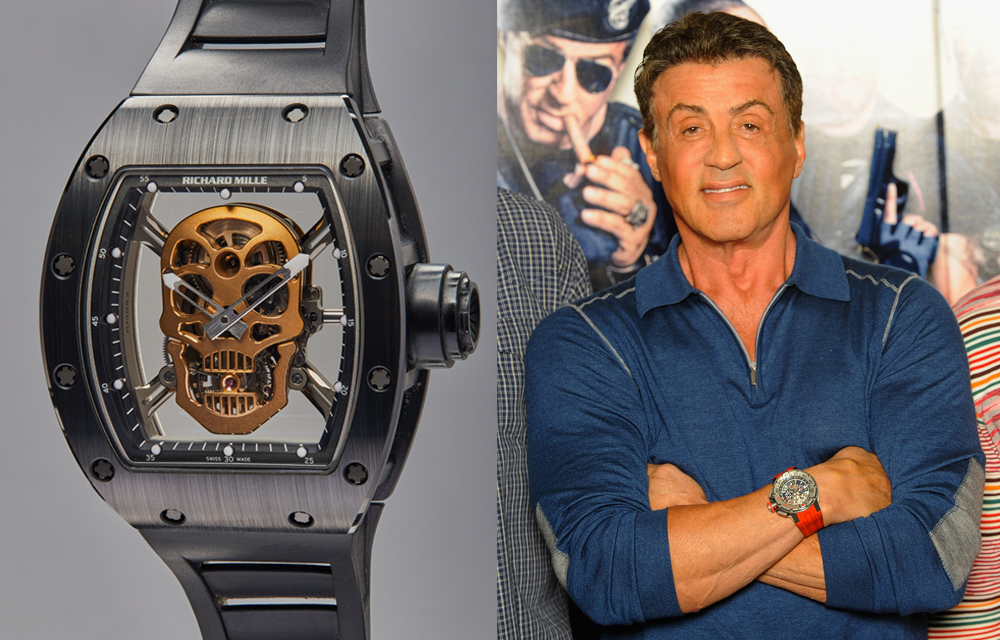 The four Richard Mille watches selected by Stallone for this auction – each one accompanied by a handwritten note from the actor, as was the Panerai – were very sought after.
Each one superseded their estimations, most notably the surprising RM 52-01 Tourbillon Skull, which was estimated between 350 000 and 700 000 dollars but went for 998 000 dollars (consult our detailed data sheet on the RM 52-01 here).
Conceived after a discussion between Sylvester Stallone and Richard Mille, the RM 25-01 Tourbillon Chronograph Adventure also impressed. It exceeded its top estimate at 500 000 dollars and went for 937 500 dollars. (consult our detailed RM 25-01 data sheet here).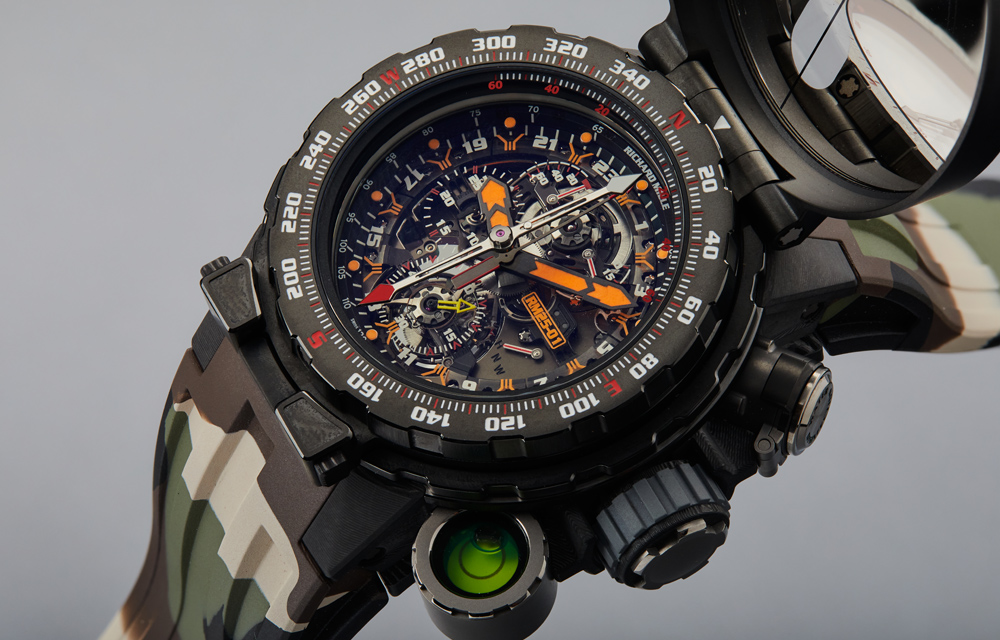 SEE ALSO…