AWARDS CEREMONY
LA MONTRE DE L'ANNÉE 2022: The Big Winners
Frank Sans C treats us once again, to the Montre de l'Année 2022 awards ceremony on his YouTube channel. We take a look back on this warm and friendly event, where great names in watchmaking were in attendance, as well as outstanding watches.

By Chloé Redler
Nobody was expecting this. For the very first edition of LA MONTRE DE L'ANNÉE 2022, we had the pleasure of having the heads of the greatest brands in watchmaking. Richard Mille (Richard Mille), Cyrille Vigneron (CEO Cartier), François-Henry Bennahmias (CEO Audemars Piguet), Eric Collombin (General Manager France Rolex and Tudor) Antoine Pin (General Manager Bvlgari Horlogerie) were all in attendance. There were also key figures such as Arnaud de Puyfontaine (Chairman of the Management Board of Vivendi) and Yannick Bolloré (Chairman and CEO of Havas Group). Although absent, Georges Kern (CEO Breitling) and Julien Tornare (CEO Zenith) were also kind enough to send a video to Frank Sans C, which was shown during the evening.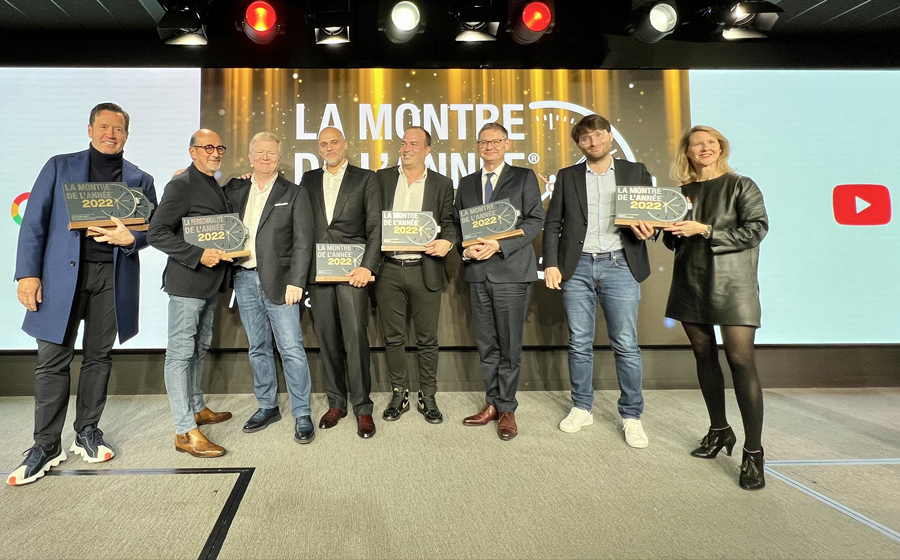 Sébastien Missoffe, Vice President and Managing Director France at Google, as well as all teams involved in the luxury industry at YouTube and Google were present. And for good reason: the event, which brought together over 200 carefully selected guests from the watchmaking world, took place at Google headquarters in Paris.
Even Jean-François Piège (Top Chef France), Morgan Niquet (Morgan VS on YouTube, 1.32M followers) and Romain Réa (CEO Antiquorum Auctioneers) made the trip to present some of the awards, along with our awards presenter. Although the absence of Swatch Group representatives was felt in the assembly, Frank Sans C pointed out that this decision by the Bienne headquarters took nothing away from the well-deserved success of the watches produced by the group, which won 3 of the 10 awards of the evening (Swatch, Tissot, Omega).
"There are no less than three CEOs from the world's top five watchmakers!" said a journalist on the selection committee (list at the end of the article).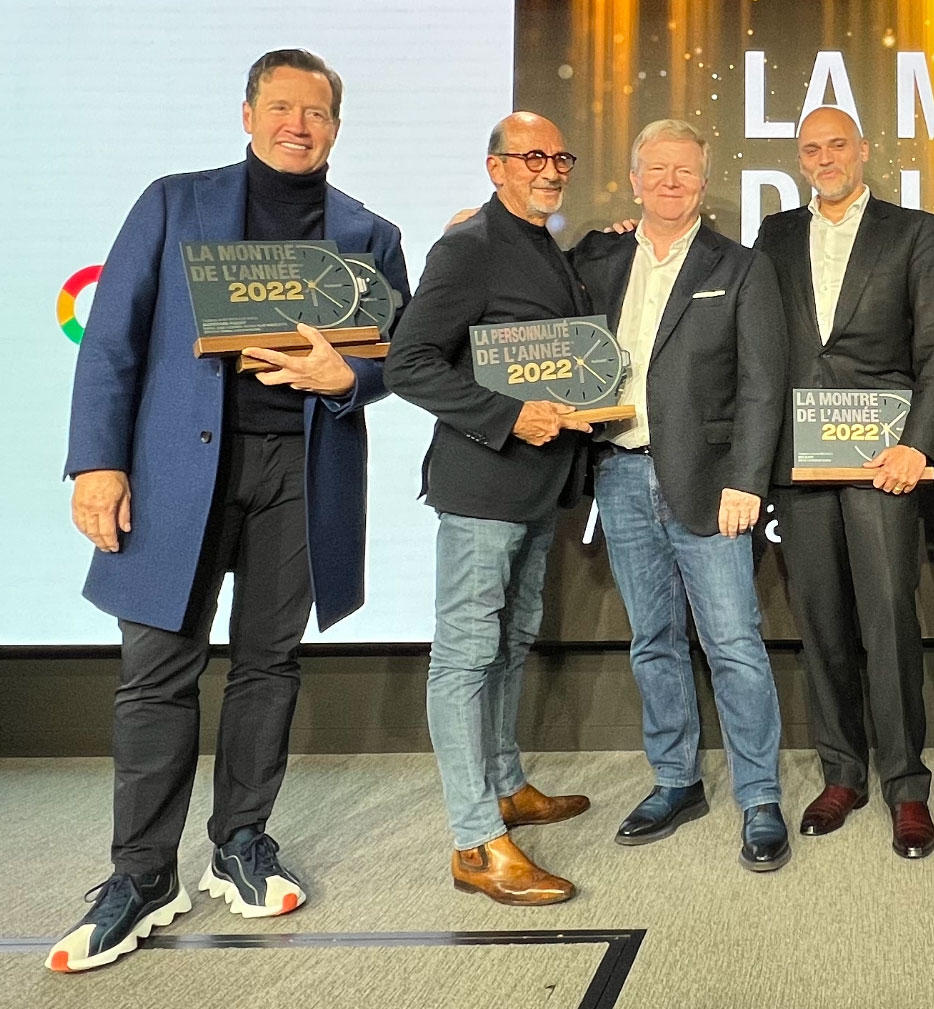 The atmosphere was truly warm and friendly, a far cry from the usually stuffy standard of this kind of ceremony. Frank Sans C had a great time sharing his fair share of anecdotes and bons mots to an equally merry audience.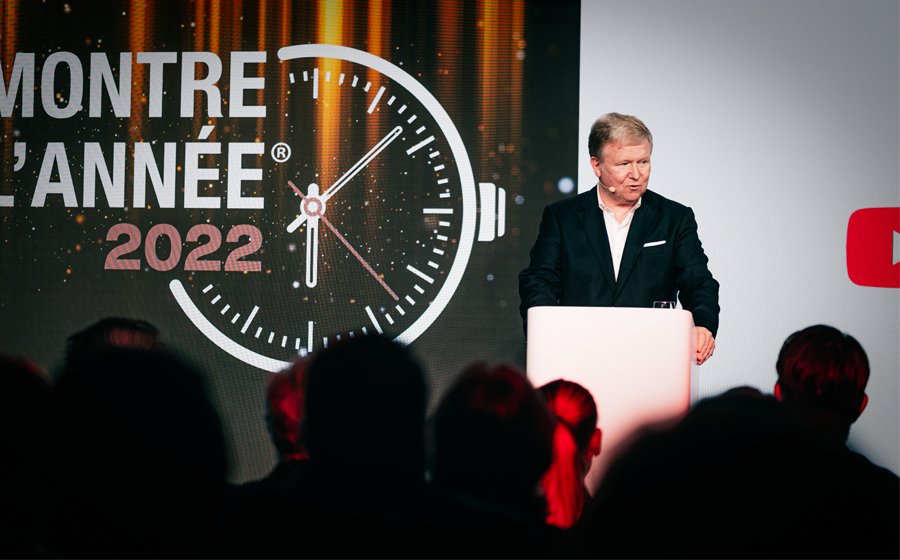 A FINE SELECTION
Just remember: 98 watches nominated, 10 awards categories, 45,886 votes cast. And the watches were selected by you, our online readers. That is what appealed to the brands: the public vote.
And now, without further ado, the ten winners of the Montre de l'Année 2022:
Category: under €500
SWATCH Bioceramic MoonSwatch – Mission to the Moon – €260
48.77% of votes in the category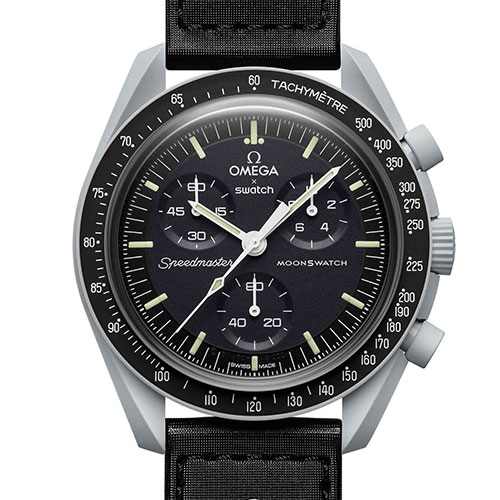 Category: €501 to €1,000
TISSOT PRX Powermatic 80 – green dial – €695
56.61% of votes in the category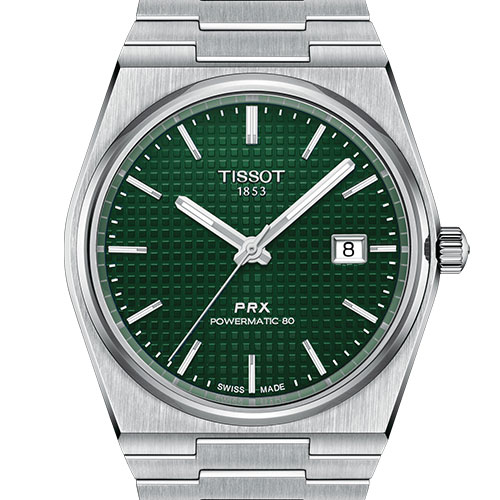 Category: €1,001 to €2,000
HERBELIN Newport Slim Mechanical Skeleton – €1,799
37.45% of votes in the category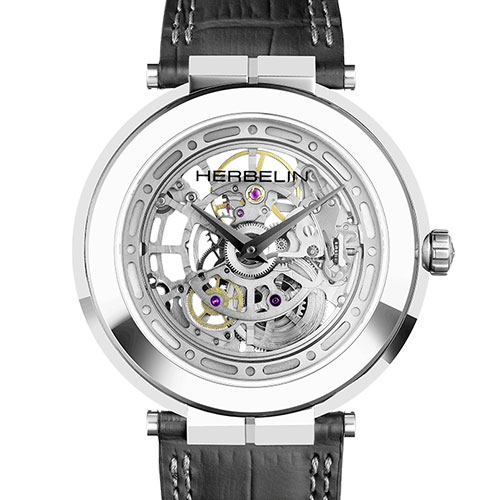 Category: €2,001 to €5,000
TUDOR Pelagos 39 – €4,140
35.67 % of votes in the category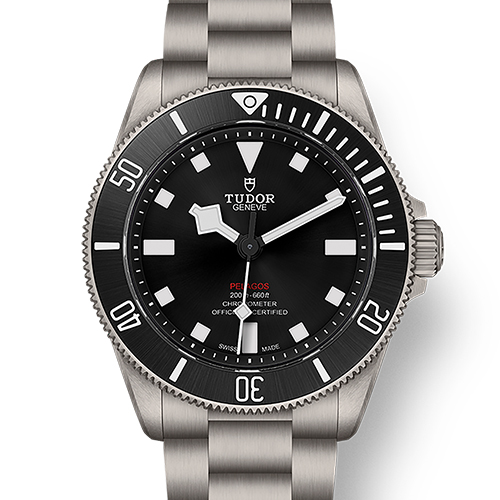 Category: €5,001 to €10,000
OMEGA Speedmaster '57 Co-Axial Master Chronometer Chronograph – €9,600
37.02% of votes in the category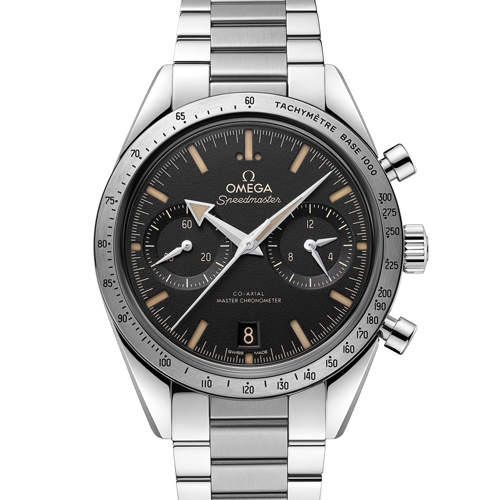 Category: €10,001 to €25,000
TRILOBE Une Folle Journée – €21,500
36.47% of votes in the category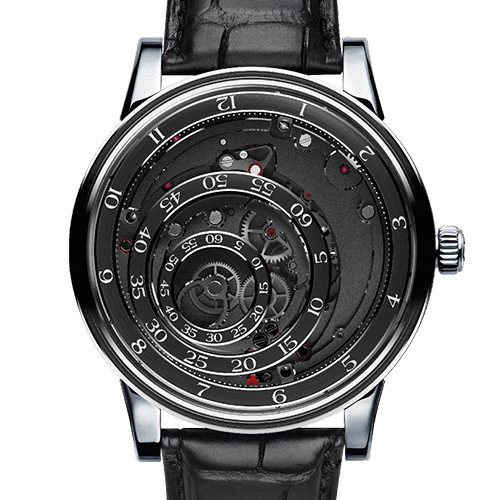 Category: €25,001 to €50,000
Audemars Piguet – Royal Oak Selfwinding Chronograph "50th Anniversary" – €35,100
54.33% of votes in the category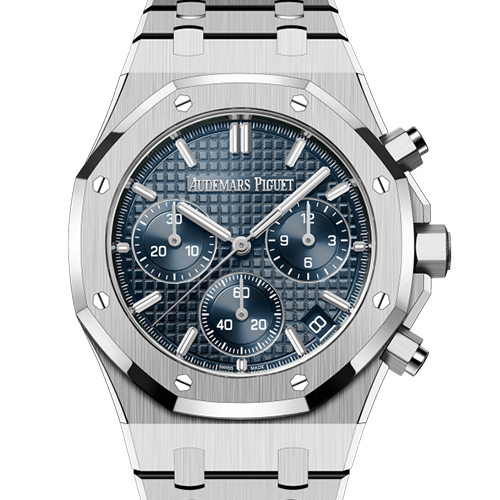 Category: €50,001 to €100,000
Audemars Piguet – Royal Oak "Jumbo" Extra-Thin Openworked – 50th Anniversary – €93,700
45.64% of votes in the category
Category: €100,001 to €350,000
CARTIER Masse Mystérieuse – €300,000
44.63% of votes in the category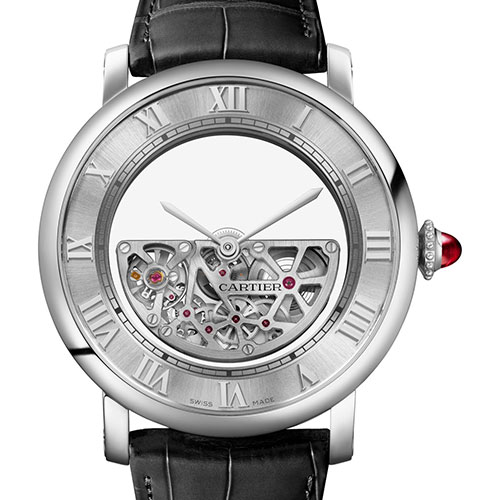 Category: €350,000 and over
BVLGARI Octo Finissimo Ultra – €400,000
42.80% of votes in the category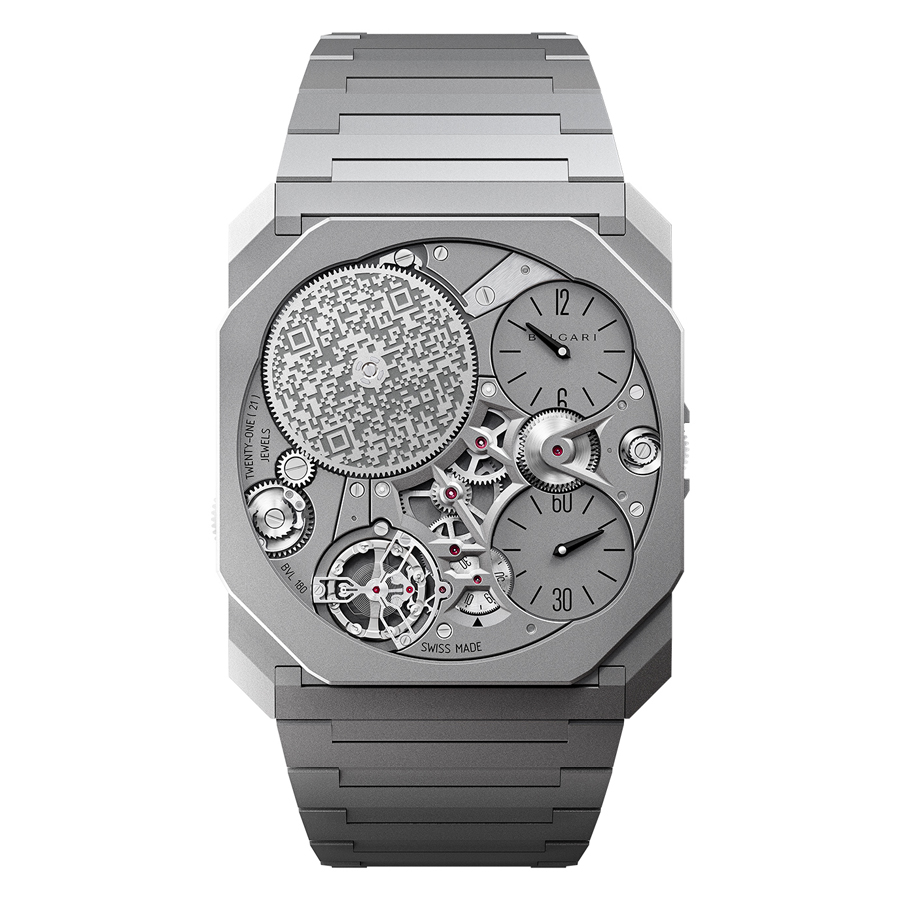 PERSON OF THE YEAR: awarded to Richard Mille.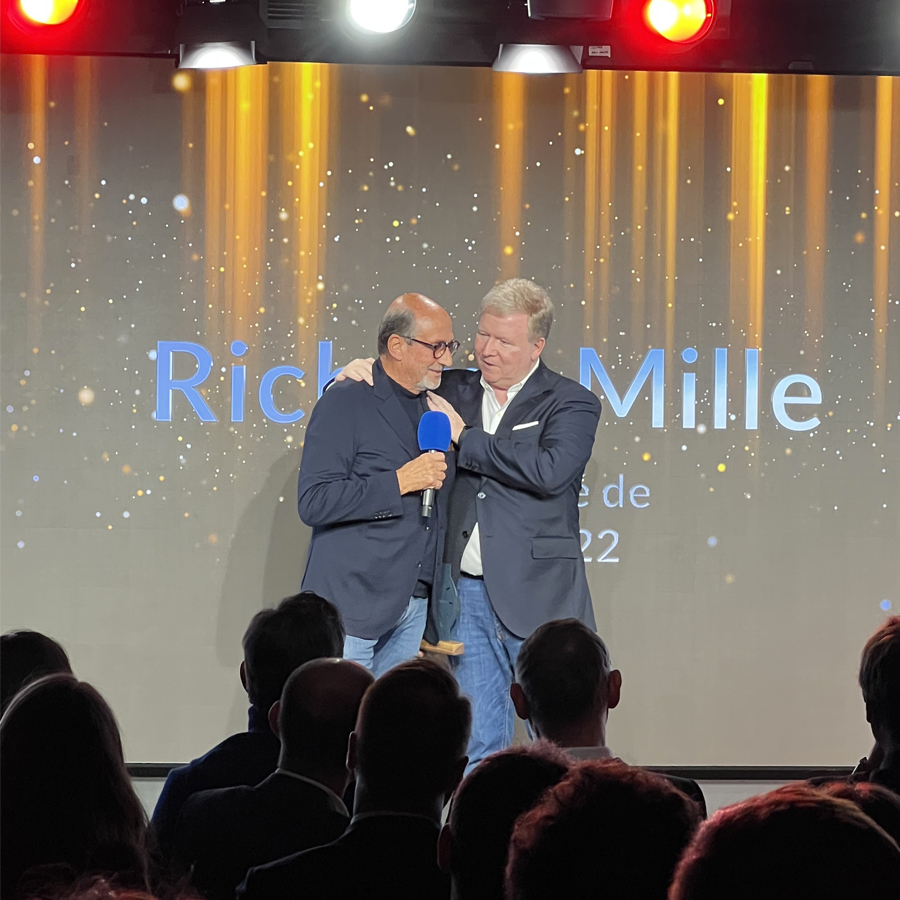 Richard Mille and Frank have enjoyed an unbreakable bond of friendship. When Richard presented his first watch in 2000, few believed in his success. Frank, however, was excited from the start and became one of his strongest supporters. A show with Richard Mille on the Frank Sans C channel is announced, about the creation of Richard's maison. Good times ahead!
JOIN US AGAIN FOR THE SECOND EDITION IN 2023, with European journalists joining the selection committee, and a particular focus on women's watchmaking, as suggested by this year's guests. To be continued…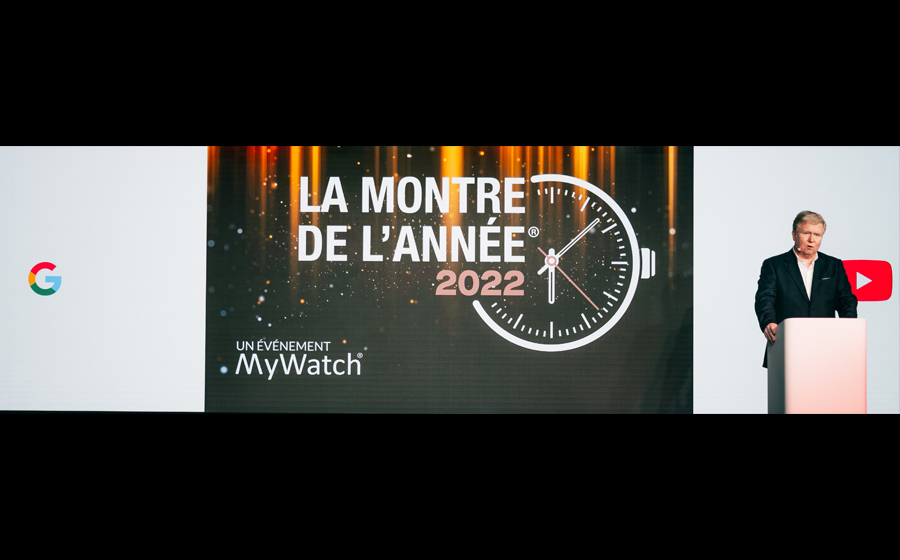 2022 SELECTION COMMITTEE
(alphabetical order)
Edouard Bierry – GQ, MyWatch
Stephan Ciejka – La Revue des Montres
Vincent Daveau – MyWatch
Frank Declerck – Les Echos, My Watch
Arthur Frydman – Le Point, MyWatch
Hervé Gallet – Le Point, MyWatch
Judikaël Hirel – Le Figaro
Paul Miquel – Montre Heroes
Grégory Pons – Business Montres
Laure Rasse – MyWatch
Chloé Redler – MyWatch
What was the selection process?
Each journalist independently selected one or two watches per category. The selected watches were then submitted to the public through an online voting system. The public could vote for one, two or three watches in each category.