Breaking news
Swatch x Omega, MoonSwatch mission!
Attention...riot. Amazing and beautiful surprise in the watchmaking sphere with an unprecedented collaboration between Swatch and Omega. A collection of eleven watches that literally turned the heads of collectors on the first day of the sale. It must be said that these "made in Swatch" versions of the legendary Speedmaster Moonwatch have a lot to offer. 3, 2, 1, immediate takeoff!

By Chloé Redler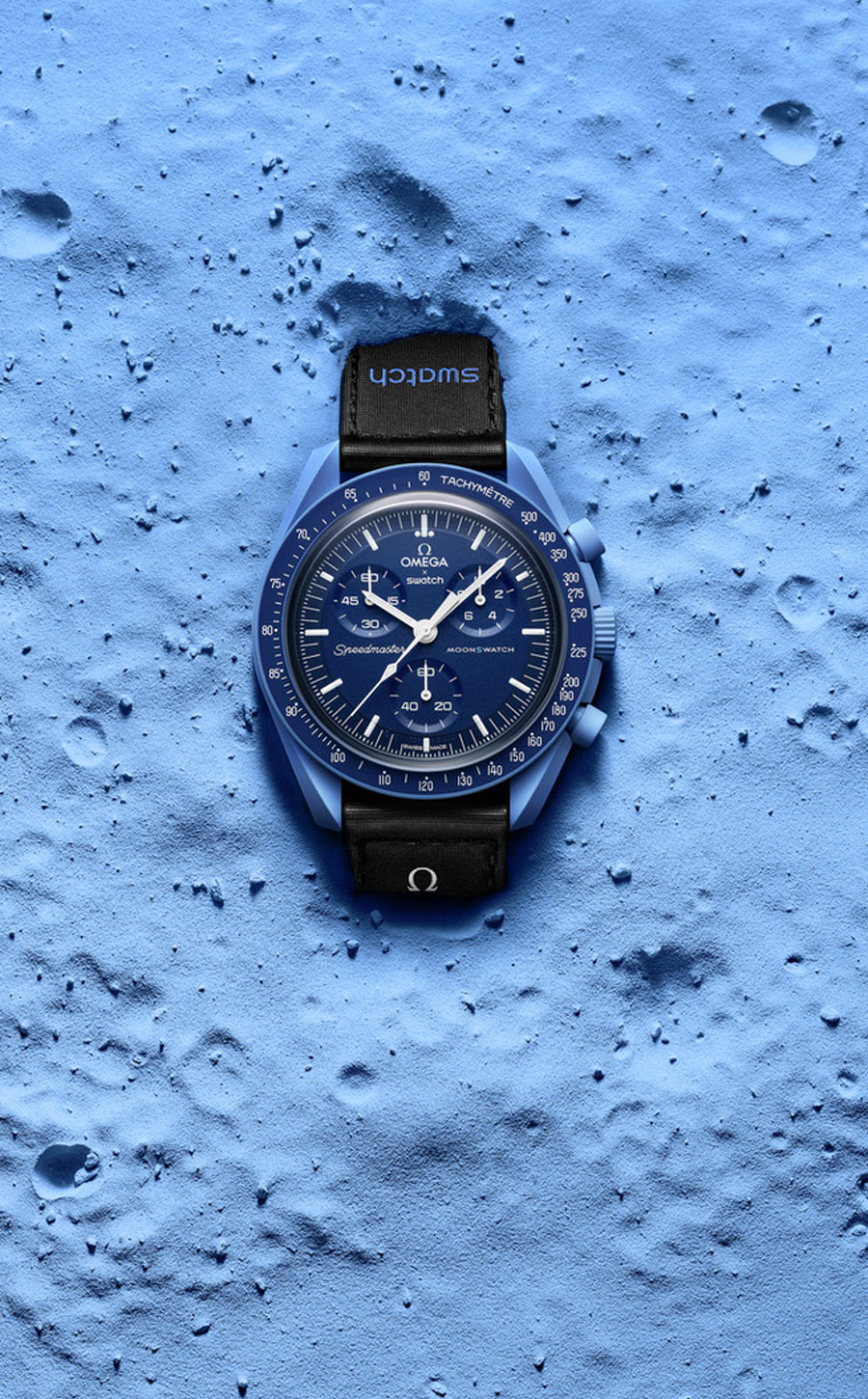 This spring's event collab
Nobody expected it and they did it! Mission accomplished for Swatch and Omega, which are offering a brilliant collection of eleven bioceramic watches named after the different planets in our solar system. Called "MoonSwatch", these new editions combine the iconic design of the Speedmaster Moonwatch with the pop and colorful universe of Swatch.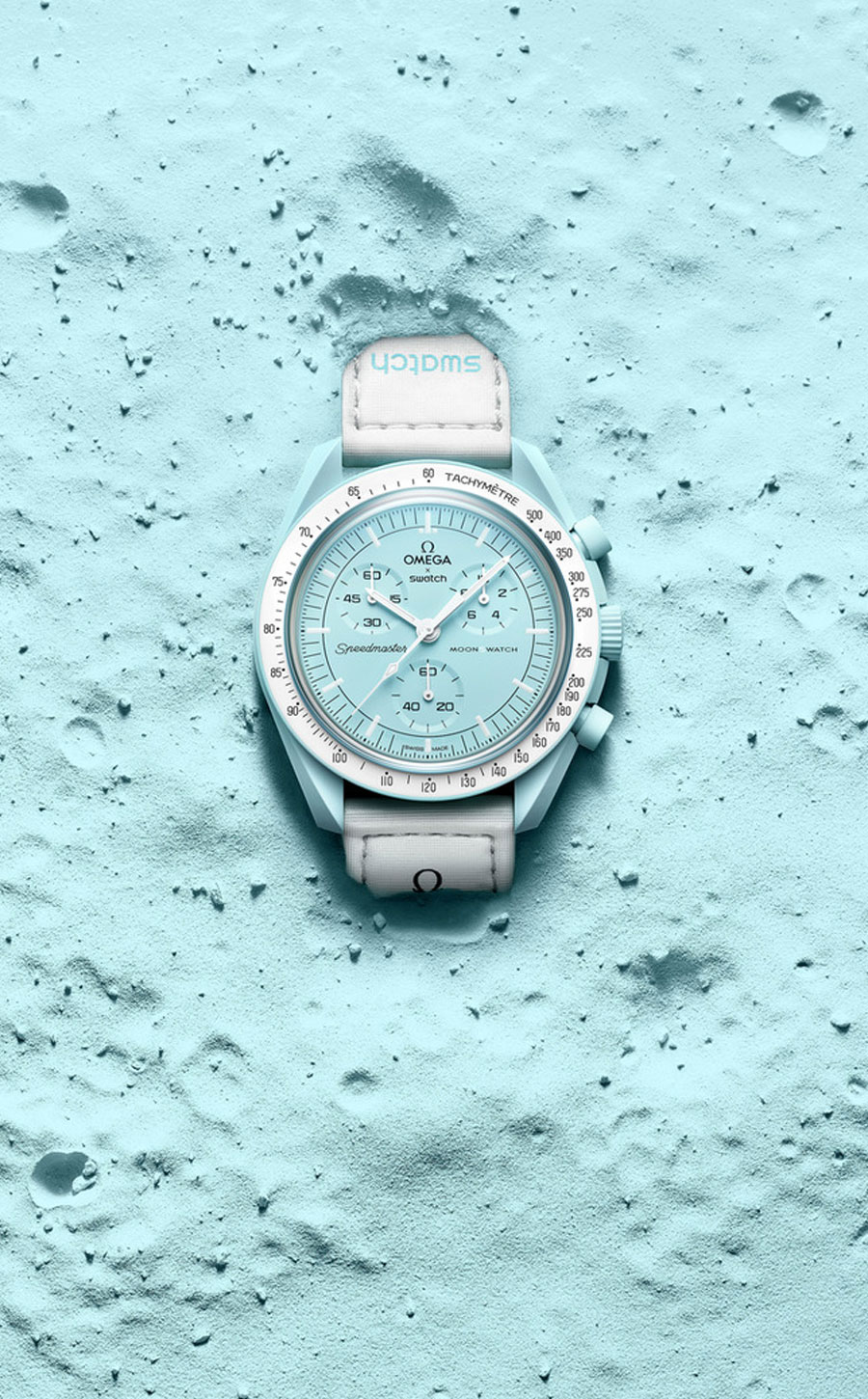 Swatch x Omega, the fusion of two worlds
In mission mode Sun, Mercury, Venus, Earth, Moon, Mars, Jupiter, Saturn, Uranus, Neptune and Pluto, the variations display the characteristics of the Speedmaster Moonwatch.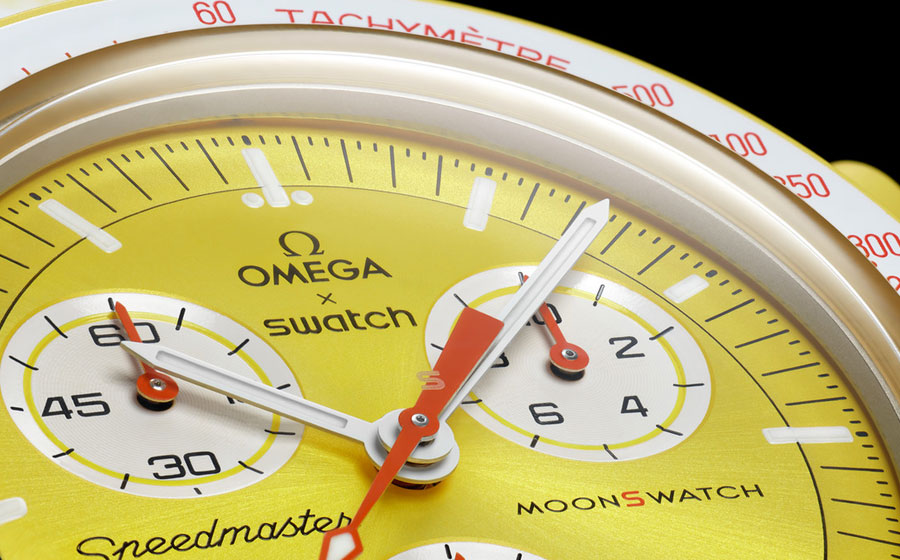 Indeed, the asymmetrical case, the tachymetric scale with its traditional dot positioned above the number 90 and the distinctive counters typical of the Speedmaster Moonwatch are well present.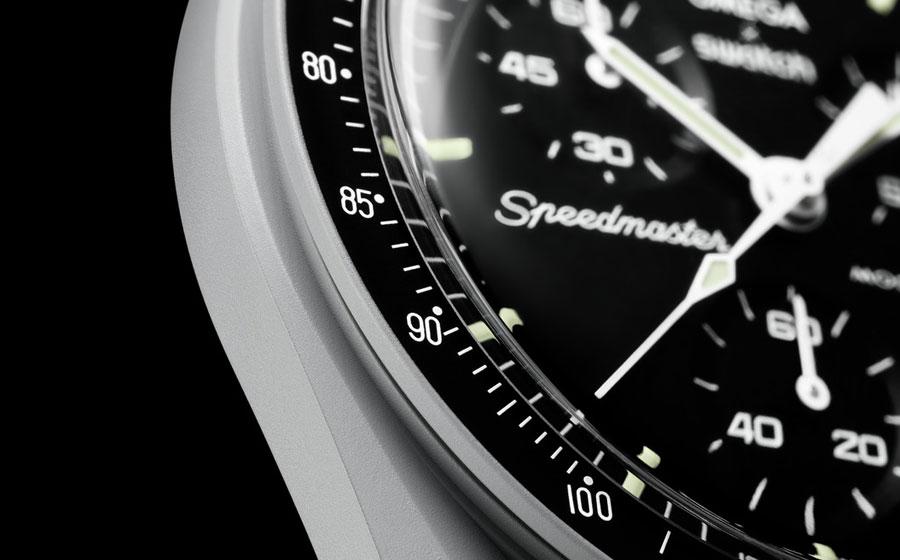 Made from Swatch's flagship material, bioceramic – a mix of 2/3 ceramic and 1/3 castor oil – they feature a 42mm case with a dial protected by a glass that reveals the following special feature: an "S" hidden in the center of the crystal. The whole is contrasted with hands and indexes covered with luminescent material to read the time in the darkness of space … of your room to start!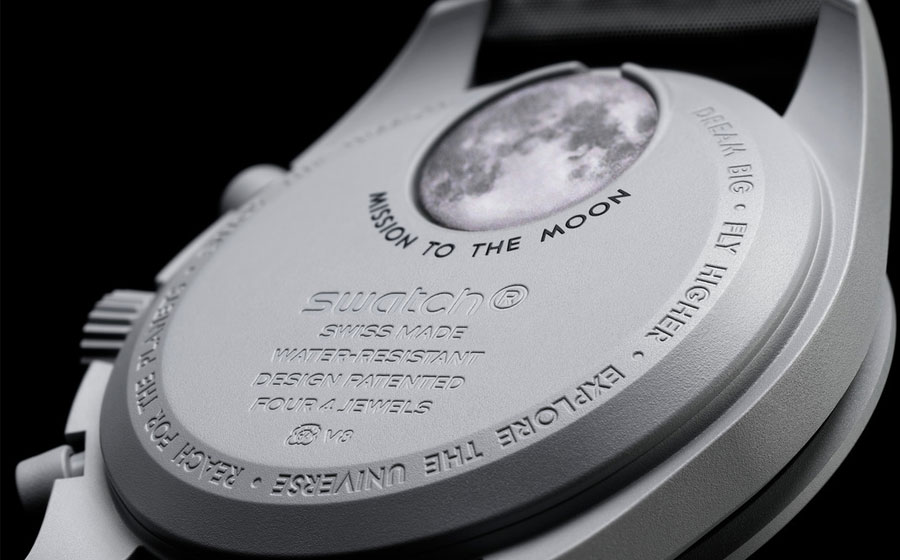 Ultimate detail on these quartz watches, the celestial bodies that the watch represents adorns the battery cover.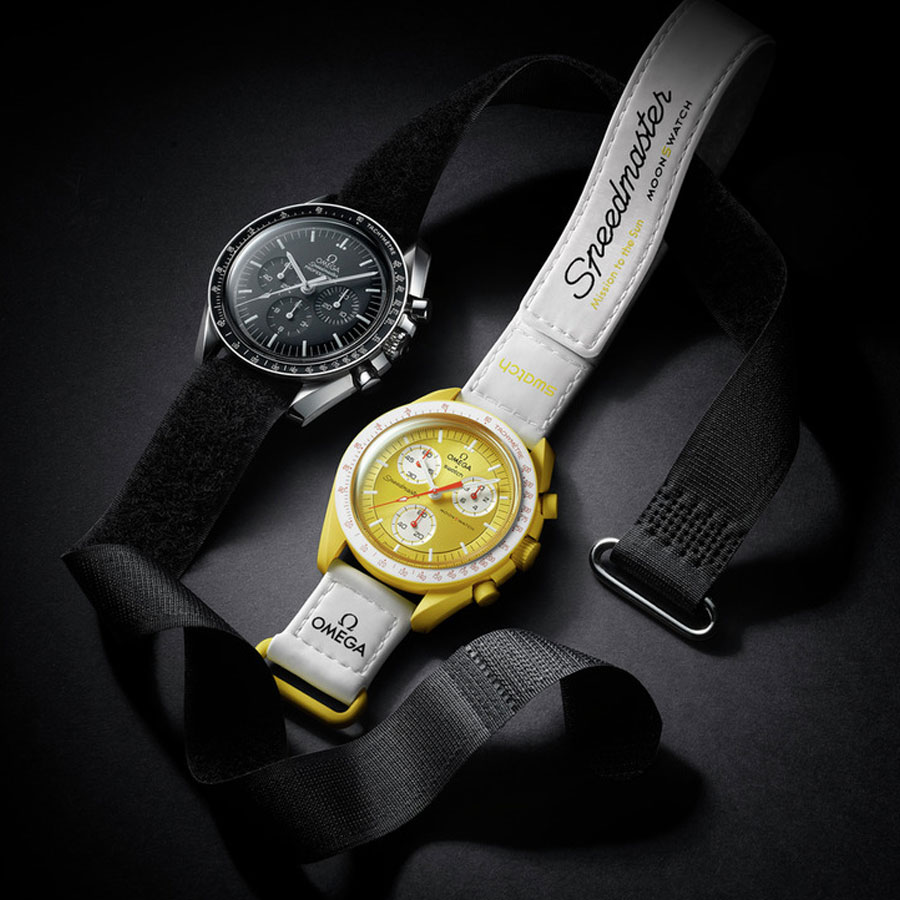 Delivered on a Velcro© strap adapted to spacesuits, they offer an excellent value for money for early adopters who cannot afford a real Speedmaster.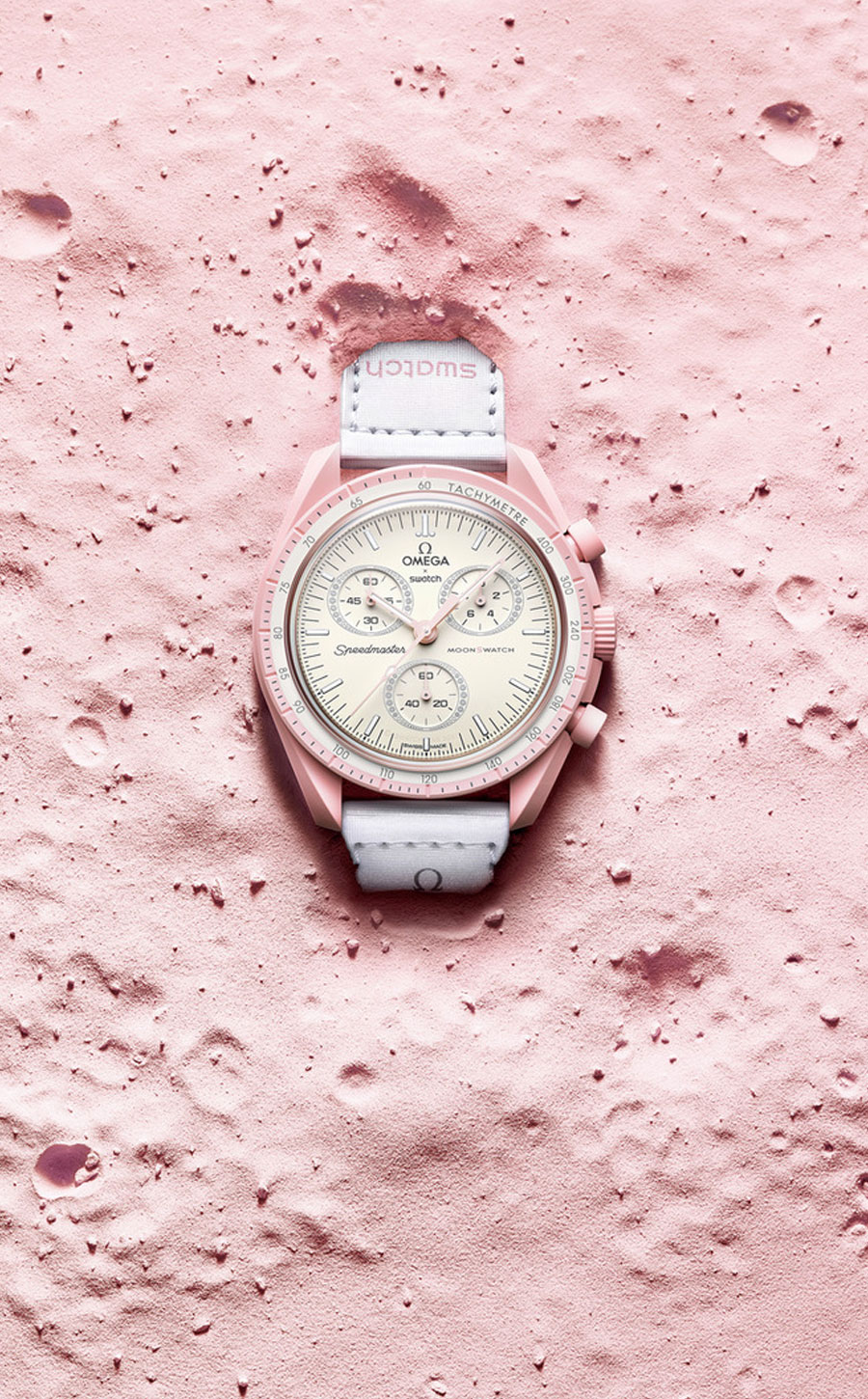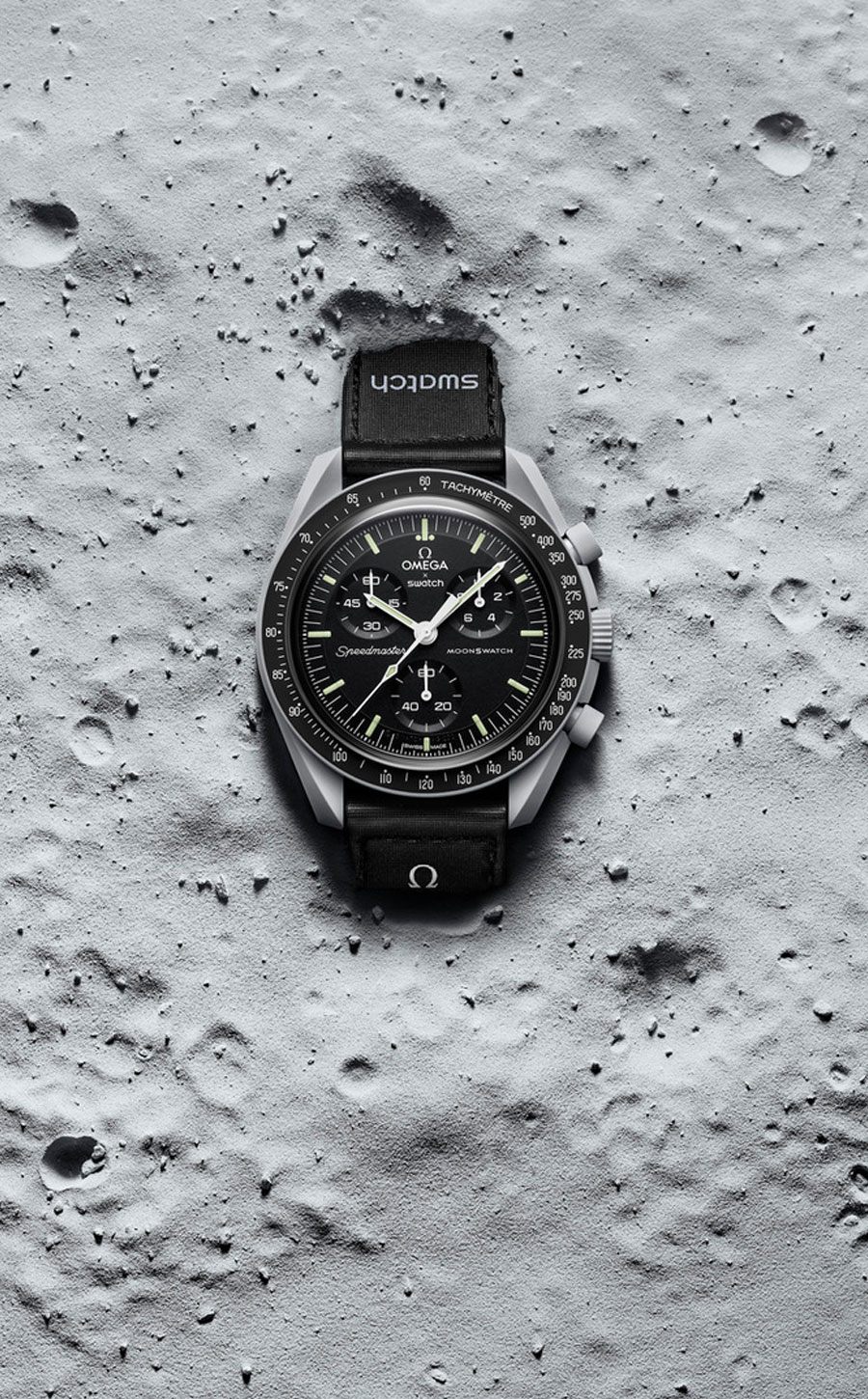 Slightly provocative, this partnership is a nice nod to the sometimes rather traditional watchmaking world. I've already chosen the colour of mine! What about you?
Price: €250
Available from March 26 in selected stores.
Read also: