Royal timing
God save Swatch!
It is just part of folklore for us French people, but it's a true institution for our dear English neighbours: this year, Queen Elizabeth II is celebrating her 70th anniversary of reign. It is a record for the British monarchy, which Swatch is celebrating with a special edition displaying Her Serene Highness in bright colours.

By Chloé Redler
Swatch How Majestic, a royal watch just for you!
On February 6, the United Kingdom and the Commonwealth were bursting with excitement.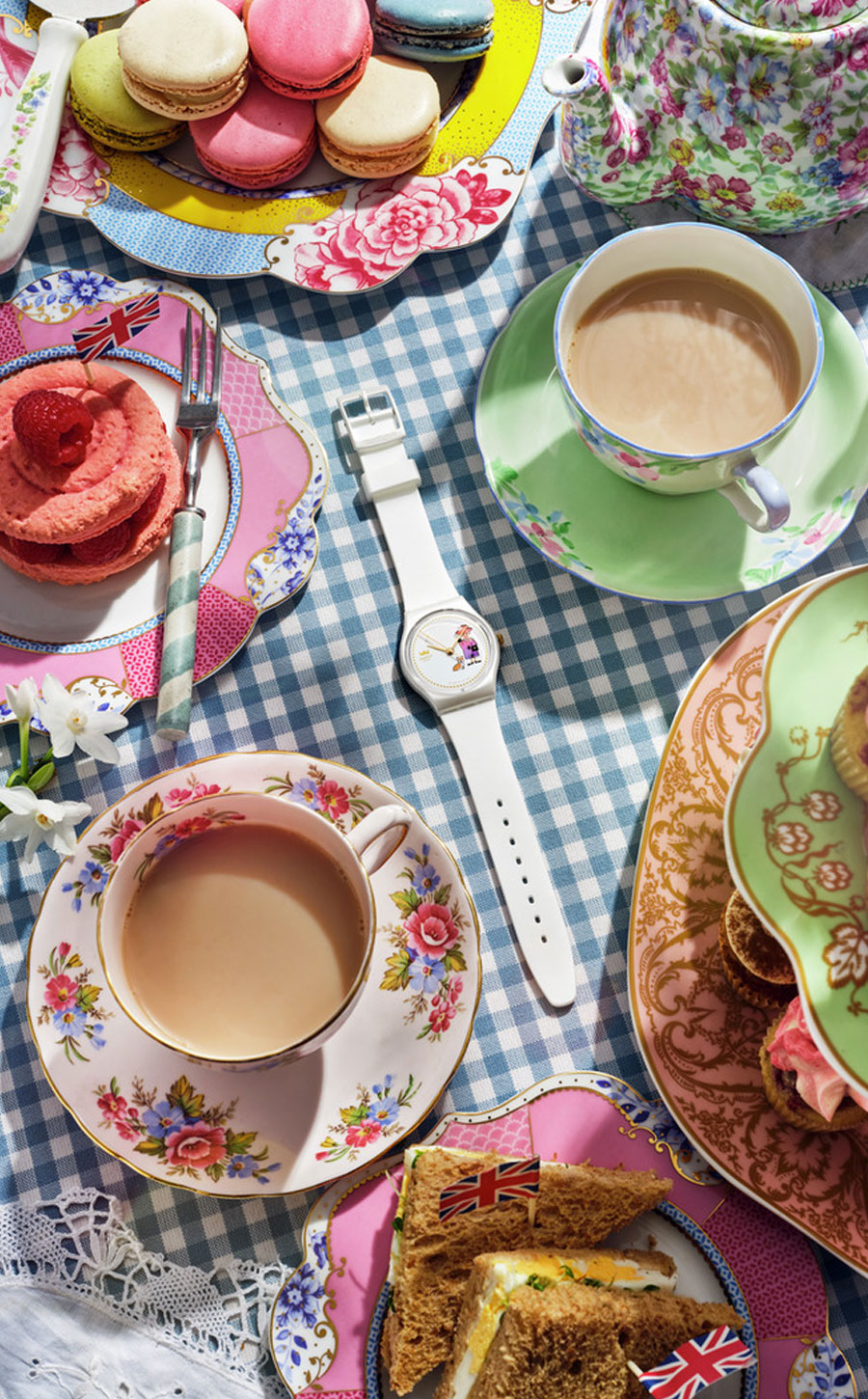 Loyal subjects have praised the Queen of England for her Platinum Jubilee. Seventy years of reign: the longest in all British History! On this occasion, Swatch revealed the How Majestic watch as a tribute to Her Majesty's pop style. But did you know that the royal dress code follows strict protocol rules? Indeed, the bright colours of the Queen's wardrobe are not randomly chosen. Even if it became her trademark, the vibrant colours allow her to be seen from afar by all, during her outings and official trips. It is not just fashion for "Lilibet"!
A successful anniversary edition
Just like its other funny watches, Swatch seized this icon of popular culture to create an edition that will certainly make you smile. The Gent How Majestic, which is the edition's team favourite, displays a 34mm case and also a matte white strap with a slightly metallic effect.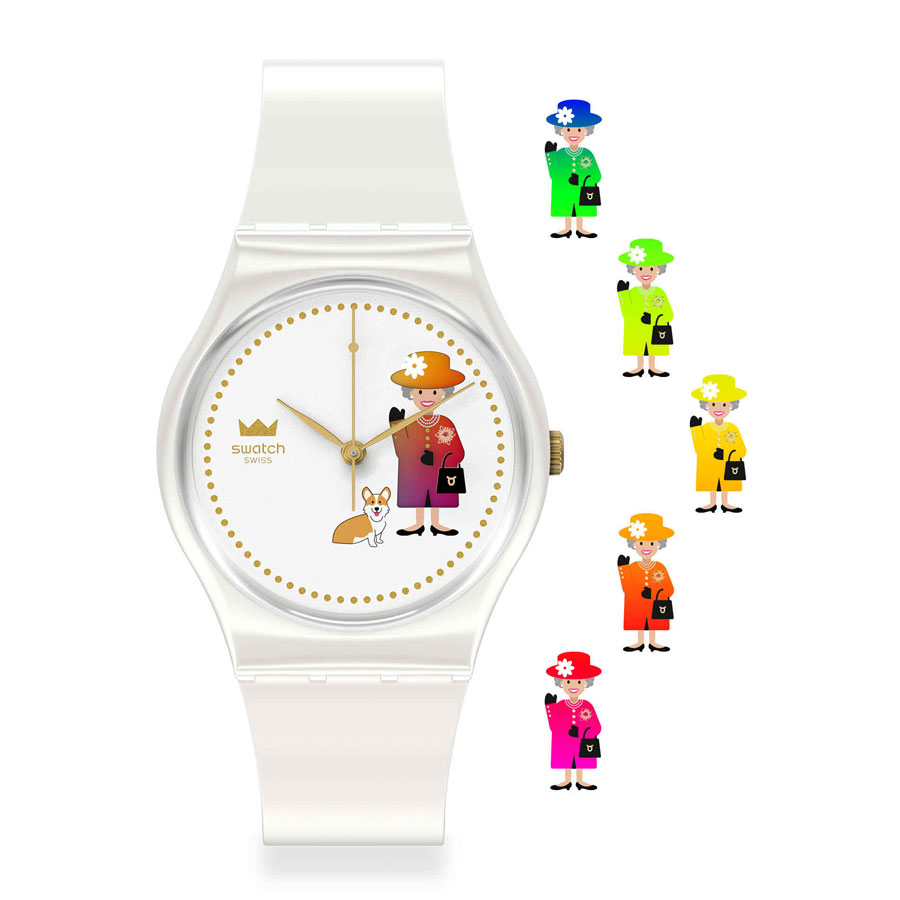 Adorning the dial, the sovereign is wearing her usual outfit: a hat, a handbag, a brooch and also black moccasins. Followed by her beloved corgi, she doesn't forget the protocol and still wave at us through the transparent glass.
Special detail: the calendar wheel changes her outfit colour daily and displays every vibrant shade. Delivered in a box protected by the Queen's famous guards, the packaging also includes a sparkly silver-coloured paper crown. You will be a Queen for a day!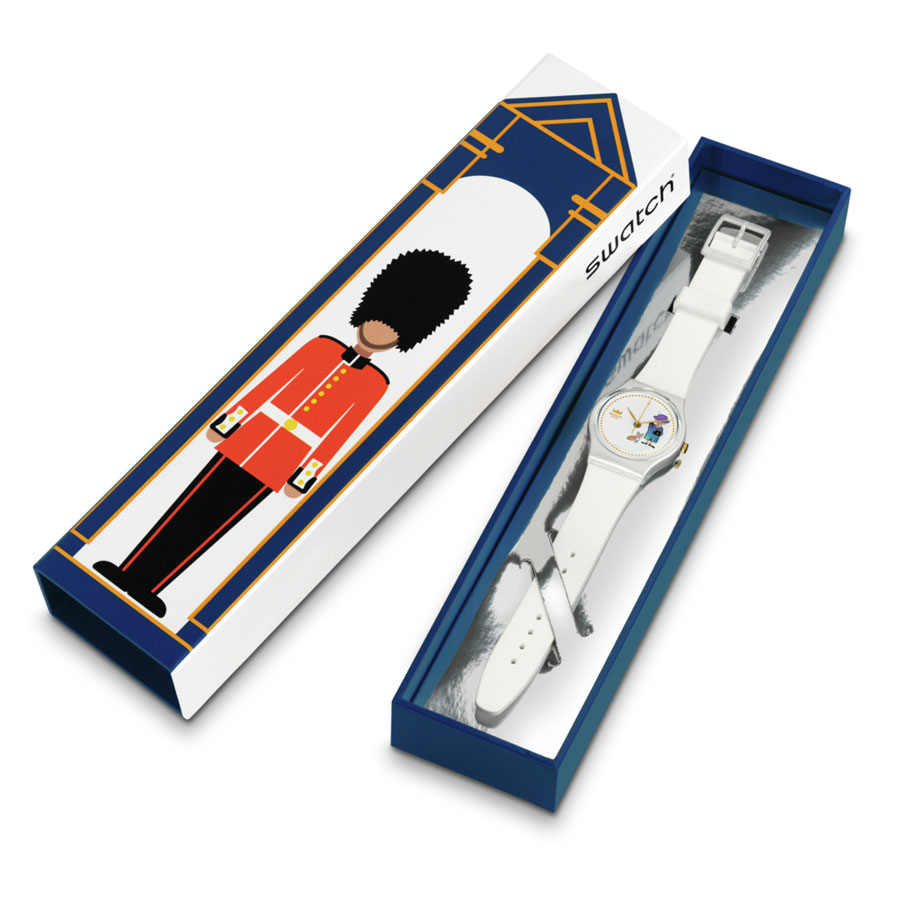 It is now time to switch to English time, for who has never dreamed about having tea with Queen Elizabeth?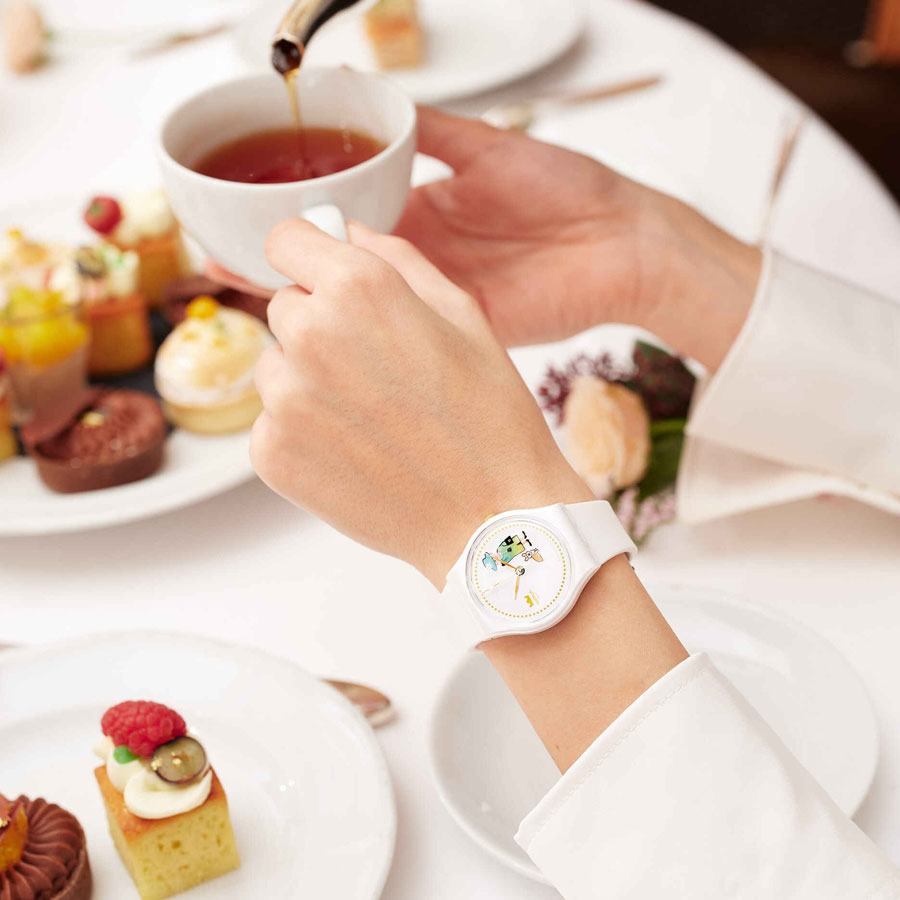 Price: € 95
Read also: