Scented candles
L'Art de Vivre by Guerlain
By turning the Eaux de Parfum of its new collection l'Art & la Matière into scented candles, Guerlain invites itself into our homes and bring us a new olfactory experiences. 

By Chloé Redler
The Maison perfumes' names like Shalimar, La Petite Robe Noire, or even Mon Guerlain, could most certainly become common names. As their fragrances have already become so familiar and recognisable to us. Will the new l'Art & la Matière collection become as legendary as these timeless icons? Following the 17 Eaux de Parfum fragrances trail, these scented candles gift us with their subtle and suave aromas. 
The fragrance of Guerlain scented candles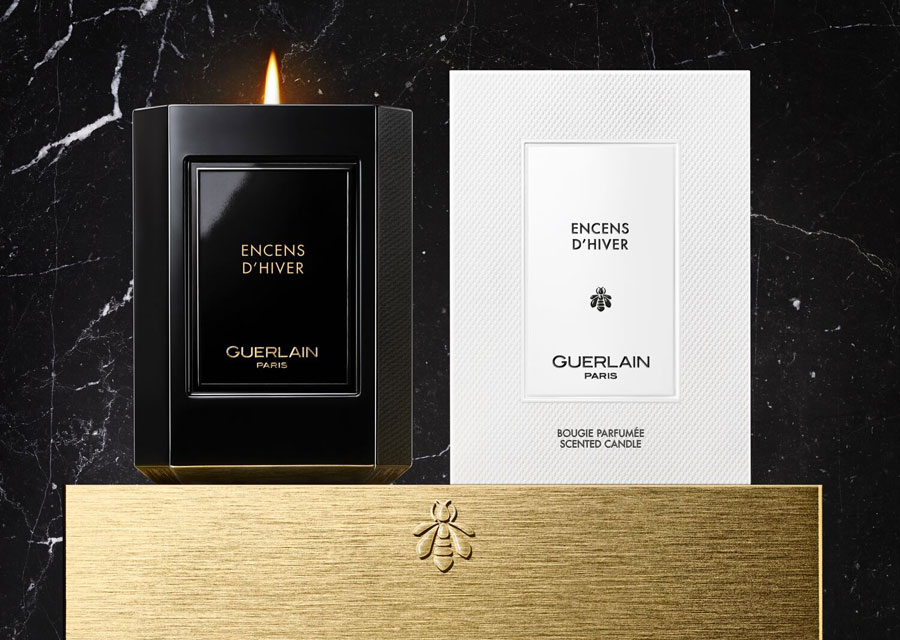 For some time now, the famous perfumers have been expanding their range of aromatic offers into new universes. Of course, the Maison Guerlain is no exception. The home collection l'Art de Vivre exhilarates our senses by bringing their fragrances into our living rooms. Figue Azur breathes a fruity and woody aroma with green notes of the Mediterranean fruit. Encens d'Hiver evokes Russia and its Siberian wood mixed with smoked tea. Ylang d'Outremer blends exotic notes of ylang ylang with frangipani flowers.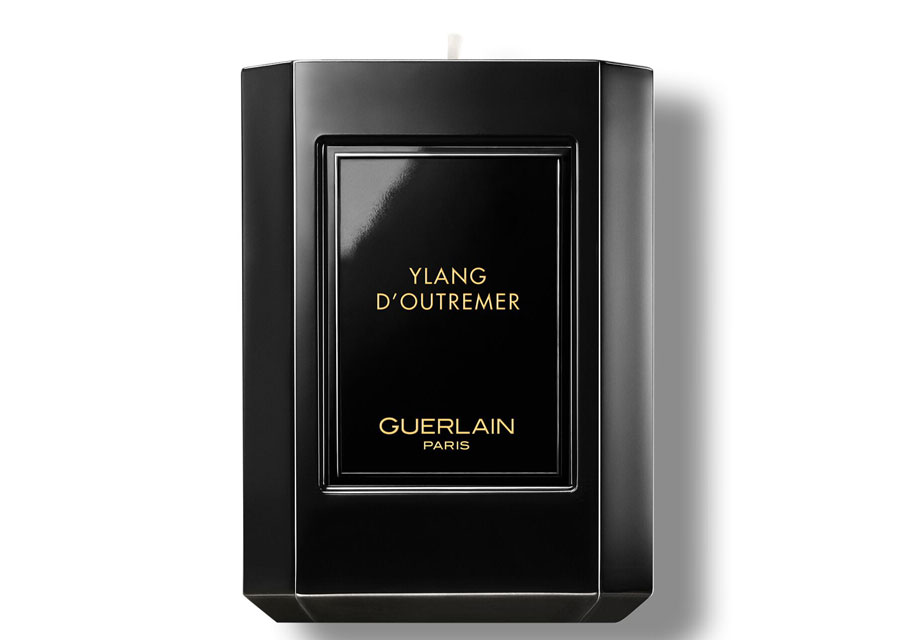 Bois des Indes pays tribute to the country that fascinated Jacques Guerlain (which gave birth to Shalimar). Indeed, it mixes the sweet smell of spices and sandalwood. While Muguet de Printemps breathes a fresh aroma of rose and jasmine. And let's not forget Épices sous les étoiles delivering a delicate and indulgent scent of patchouli mixed with candied fruits and gingerbread, just like a "madeleine de Proust". 
An eco-responsible candle jar for Guerlain scented candles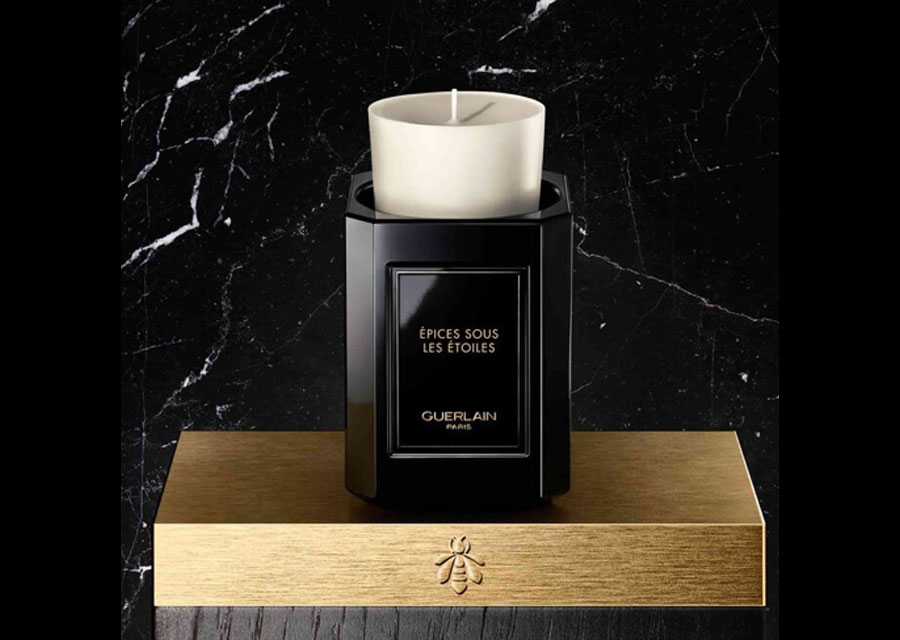 True to its eco-responsible commitment, Guerlain candles are made with beeswax (the brand's symbol). And the are placed inside a black candle jar made of glass. The candles lasts 55 hours and are refillable. Indeed, the wax, which comes inside a recycled plastic holder, can be easily placed inside the candle jar that can be used indefinitely. 
Price: €95
Refill: €68
Guerlain home fragrances as diffusers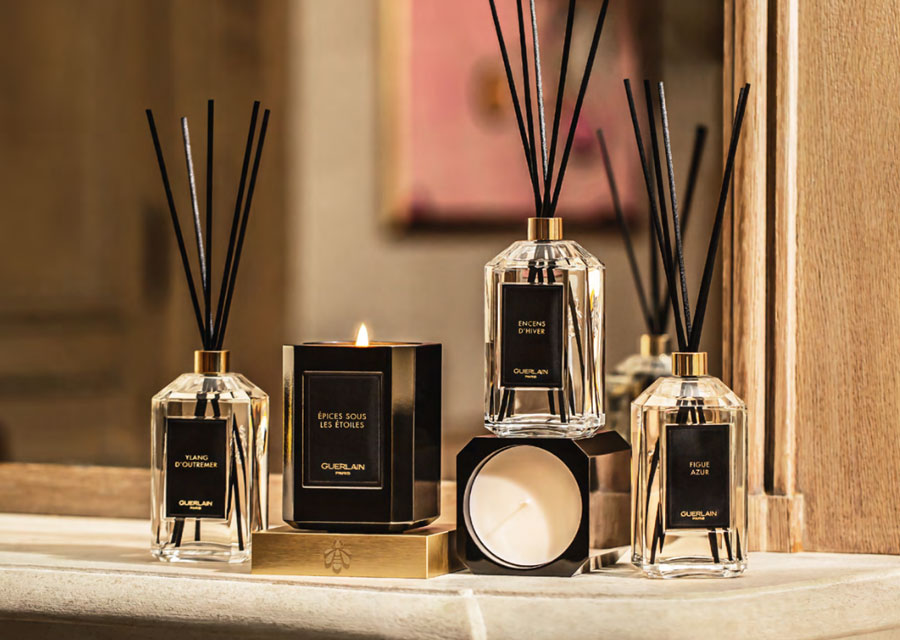 Using the same aesthetic codes of the Eaux de Parfum from l'Art de Vivre collection, the diffusers deliver their perfume by capillarity. Disposed inside an octagonal and faceted glass bottles (like a diamond) with a gold touch, the sticks will diffuse the perfume for about three months. Figue Azur, Encens d'Hiver and Ylang d'Outremer are all featured in this olfactive version. They are, of course, refillable.
Price: €105
Paris: capital of Guerlain, a book to learn more about the Maison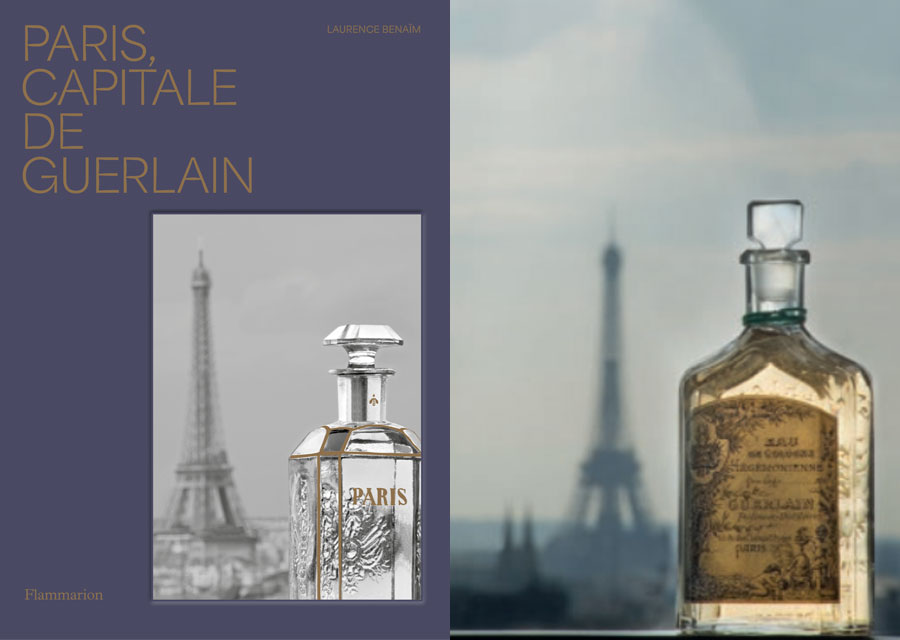 Intrinsically linked to Paris, Guerlain unveils its emblematic addresses through this beautiful book with exclusive illustrations, written by French journalist and fashion writer Laurence Benaïm. Influenced by cinema, music, design and arts in general, the luxury Maison has become a Parisian institution. A nice gift for Christmas…
€75 – coming out on December 1st 2021 – Éditions Flammarion
Read also: