Acoustic revolution
Patek Philippe turns the volume up!
The engineers from Patek Philippe's "Advanced Research" department have developed a revolutionary system for sound amplification and propagation from a minute repeater.

By Nicolas Yvon
Patek Philippe's  "Advanced Research" department has recently revealed a new cutting-edge watchmaking system. Created in 2005, this department gathers the best specialists and ultra-modern devices to help the research on new materials, technologies and designs.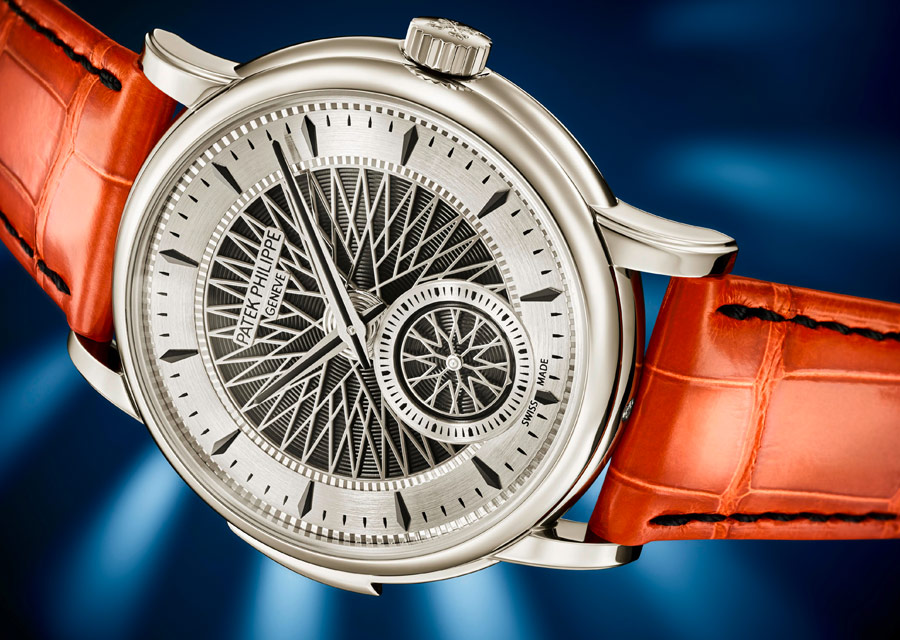 The latest creation of the manufacture's engineers involves chiming watches. For the moment, the creation benefits the Minute Repeater 5750 Advanced Research limited up to 15 platinum pieces (590 000 CHF nevertheless…). It is a revolutionary device (entirely mechanical) that makes a chime of exclusive sound powerfulness in watchmaking. A kind of miniature speaker of sorts.
Called "Fortissimo", the module is connected to the calibre's acoustic system (hammers and gongs) by a suspended sound lever (in the shape of a tuning fork) on which a synthetic sapphire vibrating plate of 0,2 thickness is fixed.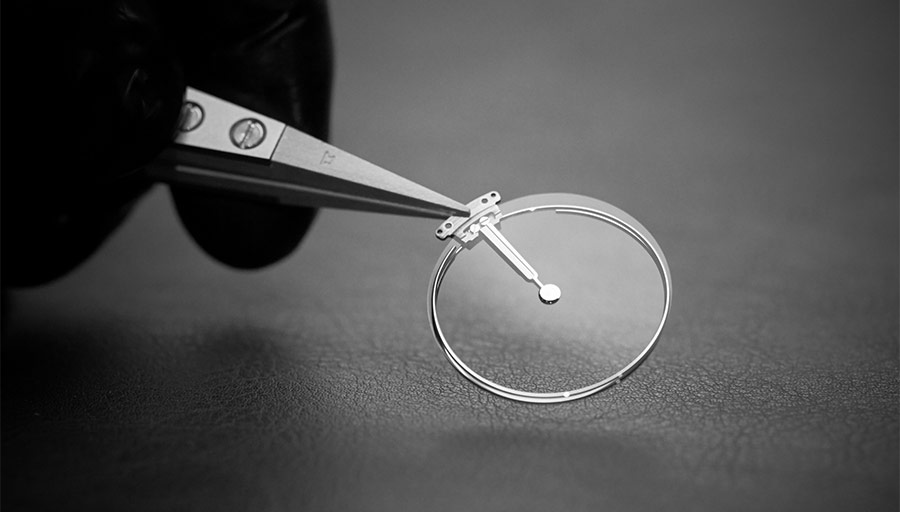 When the hammers strike the gongs, it creates oscillations on the sound lever that sends it to the sapphire plate, which starts to vibrate. This amplifies the sound propagation in a spectacular way.
Protected by four patents, the Patek Philippe Minute Repeater 5750 "Advanced Research" emits sound from a great distance
I mean it when I say it is spectacular, as it is possible to hear the watch's chime six times further than with a classic minute repeater… meaning up to 60 meters (editor's note: if the room is silent of course…)! The watch also displays a great acoustic quality. The watchmaker engineers have managed to develop both powerfulness and harmony, while also extending the sound propagation. For example, the maximal ringing duration (32 strikes at 12:59) is generally of 17/18 seconds, but on this watch it is of 20/21 seconds.
Also, the hammers are made of platinum, not of steel like on traditional minute repeaters. This precious metal allows a better quality of the strike, with a more delicate sound but also louder.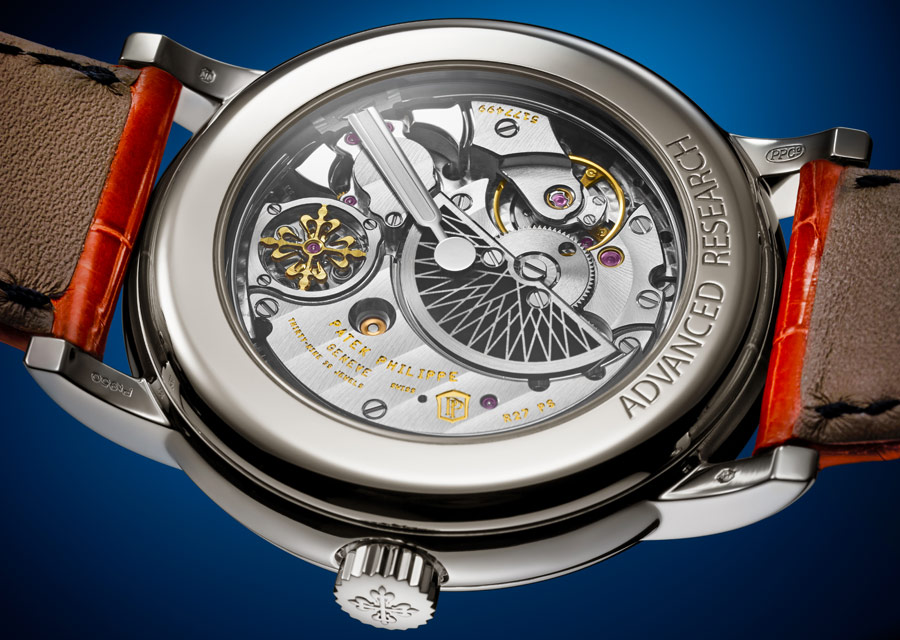 The other advantage of the Fortissimo module is that it is transparent. The fascinating automatic calibre (with a minirotor in platinum) is thus perfectly visible on the back.
Let's also not forget the openworked white gold dial with small seconds. The master craftsmen got their inspiration from rims of old cars to create this marvellous piece. 
Read our detailed data sheet on the Patek Philippe Minute Repeater 5750 Advanced Research.
PATEK PHILIPPE WATCHES WEBSITE
Read also: