Rebirth of a jeweller
Rouvenat, rejuvenated
By Nathalie Koelsch
Maison Rouvenat once enjoyed great success in France and aboard. However, this gem from the French Second Empire fell into a deep slumber entering the 20th century. Coralie de Fontenay, Frédéric de Narp, Sandrine de Laage, and Marie Berthelon, all with solid experience in their own field of jewellery, most notably at Cartier, are looking to the new codes of luxury in a bid to revive this sleeping beauty.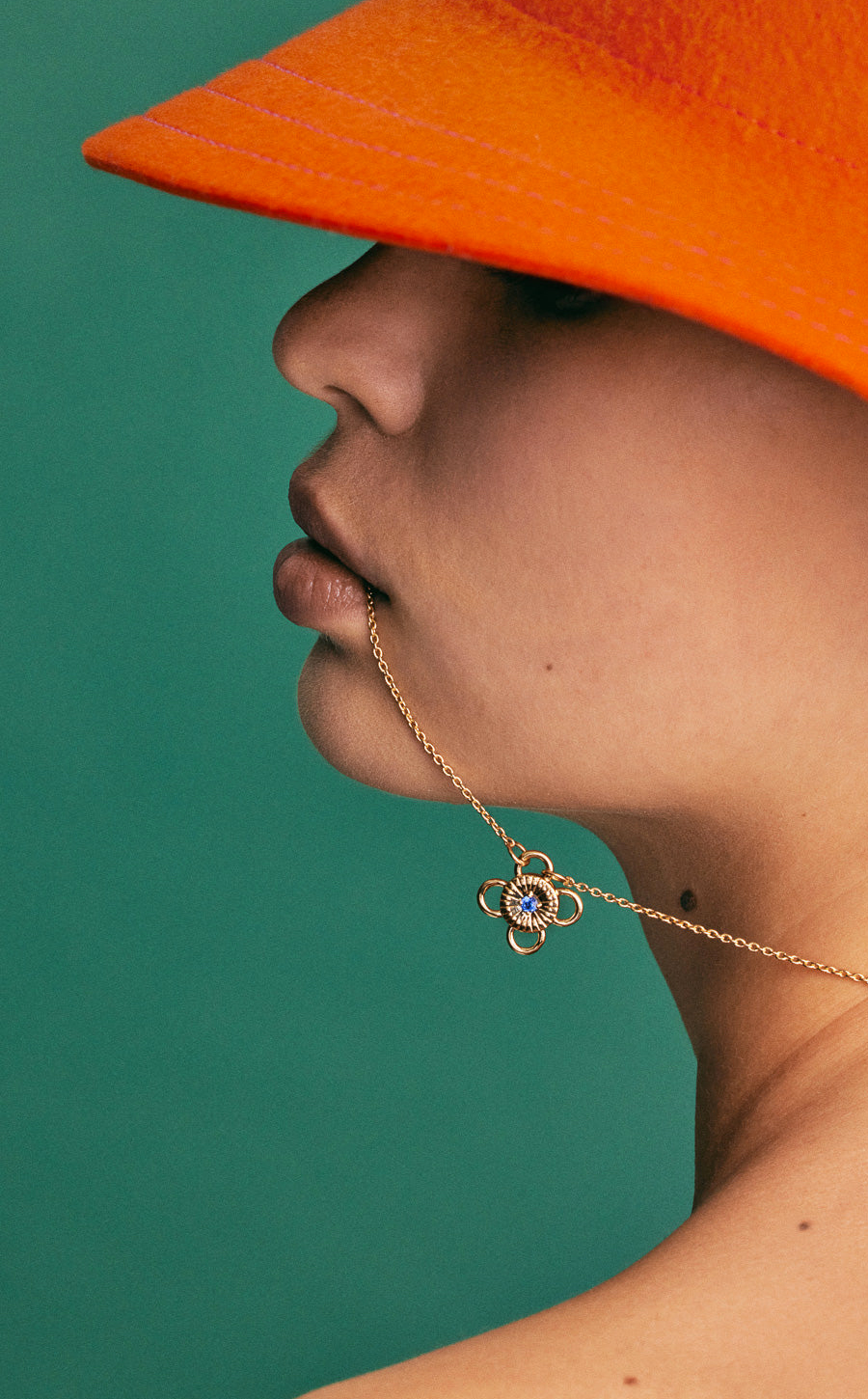 Together, they founded the company Luximpact, whose mission is to wake up these dormant maisons, steeped in history and rich in archives, and to bring them up to date. After a first successful venture with Vever, an Art Nouveau icon, they turned their attention to Rouvenat. This high jewellery house seems to offer great promise for a modernised and ecological rebirth. This is an important part of the mission: these environmentally conscious entrepreneurs hope to bring their own vision of modern high jewellery to life, including co-creation, recycling, etc.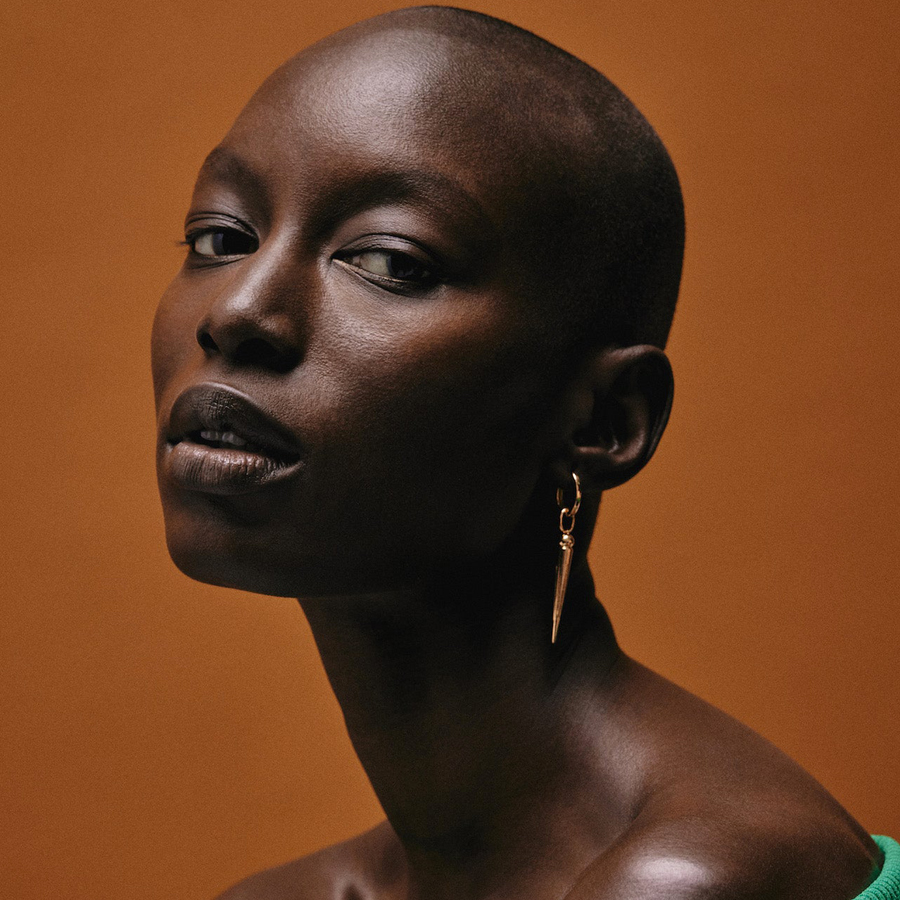 Rouvenat, a history of resplendence
A jeweller with a bright future, Léon Rouvenat flew through the 19th century like a comet. In 1851, he went to London to present his jewellery collection at the first Crystal Palace Exhibition and realises just how prosperous and creative the French Second Empire would prove to be. Bolstered by his ingenuity and masterful talent, he quickly became a great success. He opened the first jewellery manufacture in Paris, at 62 rue d'Hauteville – an artist ahead of his time.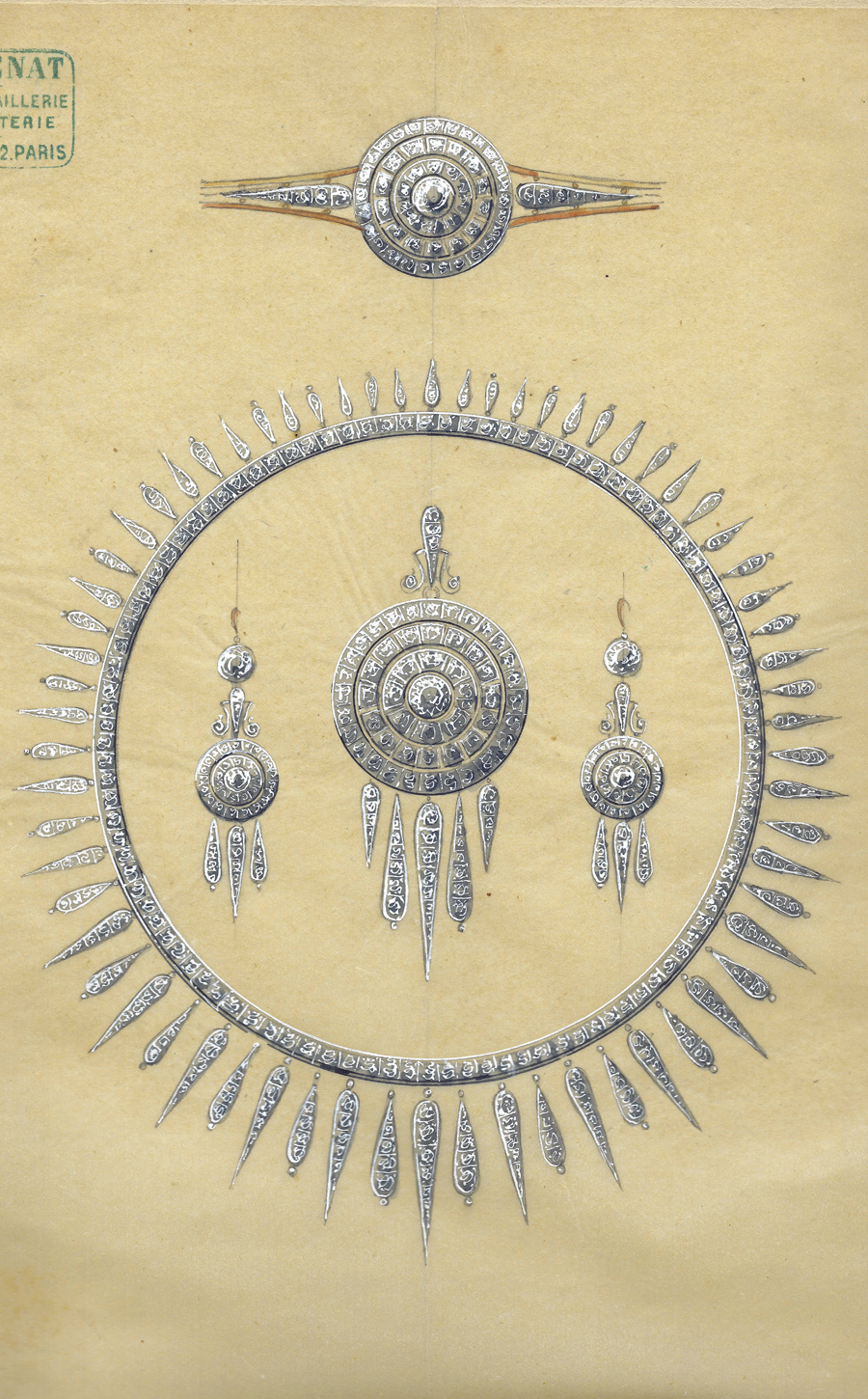 He was also one of the first in the second half of the 19th century to care about the well-being of his employees, to industrialise the jewellery-making process and to open his workshops to his prestigious clientele. Empress Eugenie paid him a visit, and in 1867, asked him to create a brooch made of 300 diamonds, inspired by a bough of fresh lilac.
The place he held in the art world for 25 years remained undisputed as he earned many awards and trophies. His fascinating creations depict acacia branches, wisteria, guipure lace, birds of paradise, peacocks, and hummingbirds in diamonds, emeralds, rubies, sapphires… Influenced by archaeological discoveries, he was also inspired by jewels from ancient civilizations. This wealth of references made him one of the most talented French jewellers of his time. As Rouvenat did not have an heir, the maison unfortunately folded soon after his death.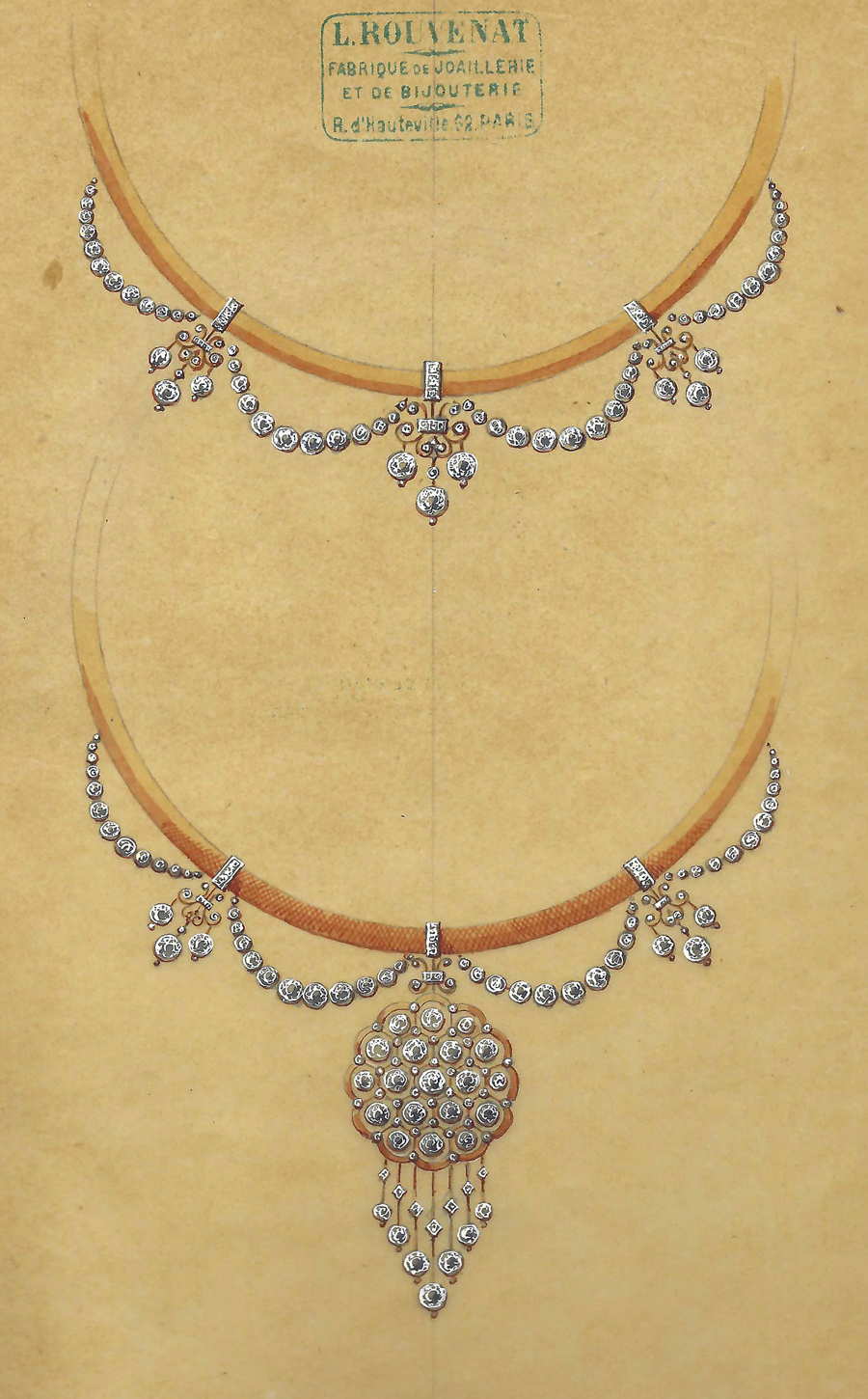 Today marks a new page in the history of this maison, embarking to conquer the 21st century, under the banner of environmental sustainability.
Sourcing, production, design, consumer use… Under this new leadership, everything is being reinvented. From vintage cases, sourced secondhand and customised by New York street artist Senz, to recycled materials, the new Rouvenat is part of a new vision of luxury: both chic and ethical.
Sustainable and responsible luxury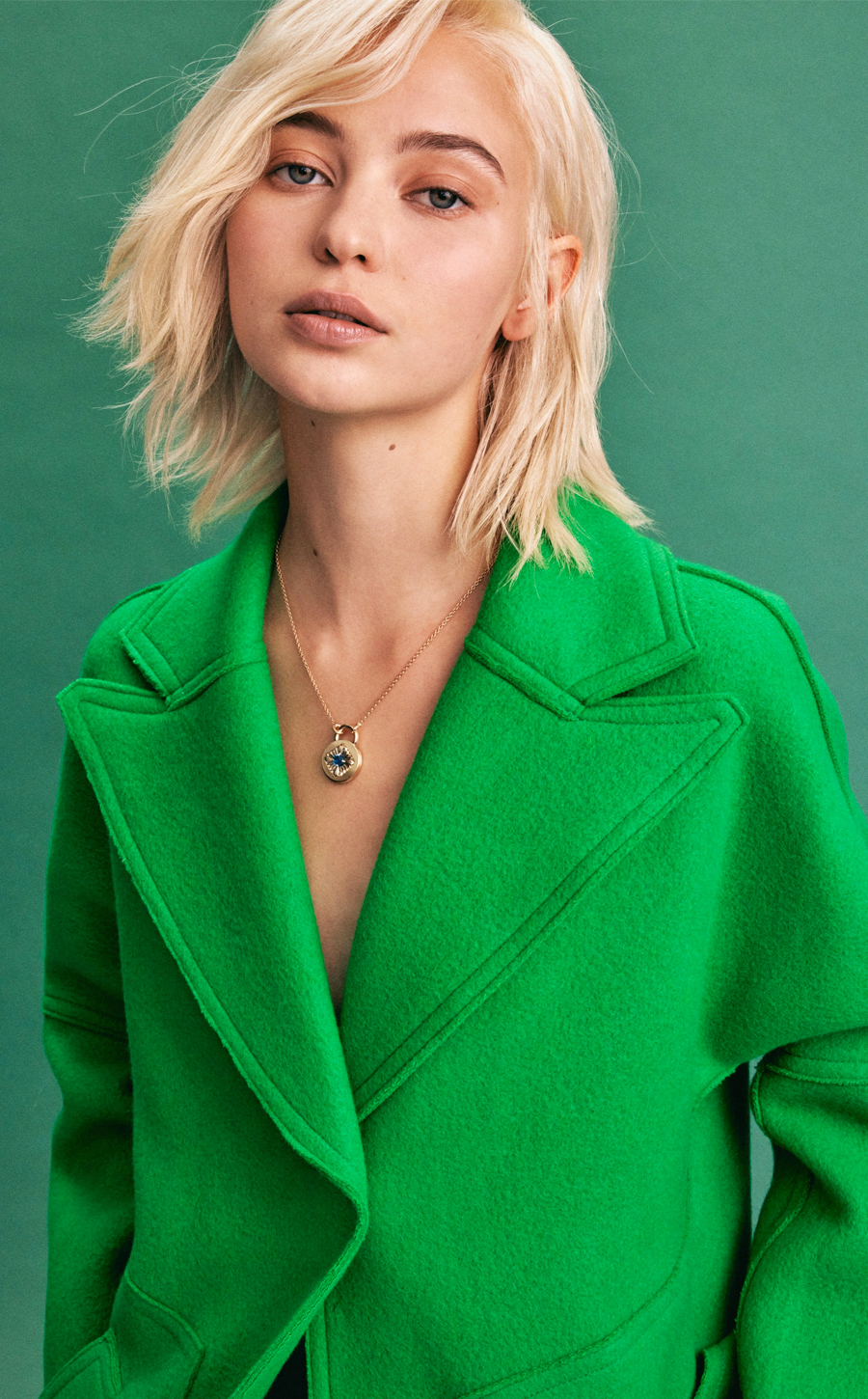 At Rouvenat, it's all about heritage and transmission. Family jewellery tells intimate stories. This jewellery tells us about History. CEO of Rouvenat Marie Berthelon went in search of the jewellery maison's archives in order to gain a better understanding of its spirit and to convey its heritage. In her quest, she discovered more than 3,000 gouache paintings, grouped together in 12 notebooks in a Parisian antique shop. She took inspiration from these drawings to create a very modern collection, using pre-loved stones. The collection's emeralds, sapphires, rubies, diamonds, antique intailles, tourmalines, amethysts, garnets and spinels do not come from mines, but from jewels that have been taken apart. Also, in order to guarantee traceability, all certificates of authenticity are recorded in the blockchain.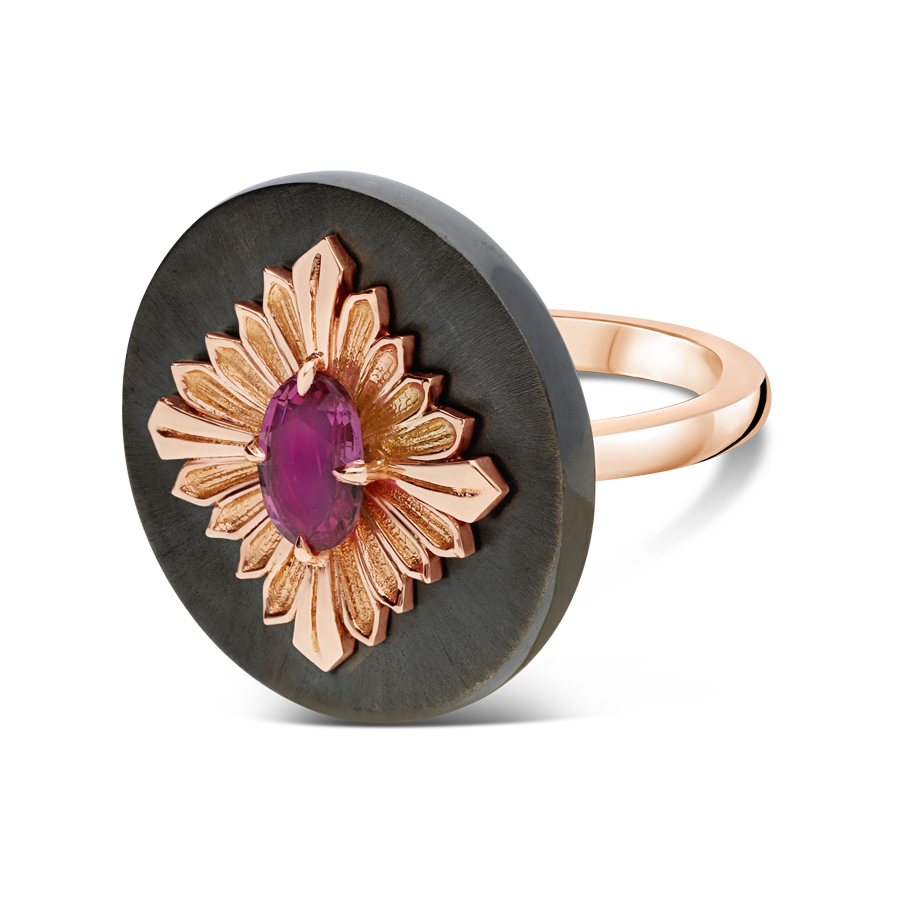 Creative designer Sandrine de Laage, mindful of Rouvenat's original talent, reinvented strong pieces from the maison, while respecting the eco-creative cycle and adapting to the characteristics of each gem. Necklaces, rings, earrings and bracelets are presented on recycled gold and silver settings.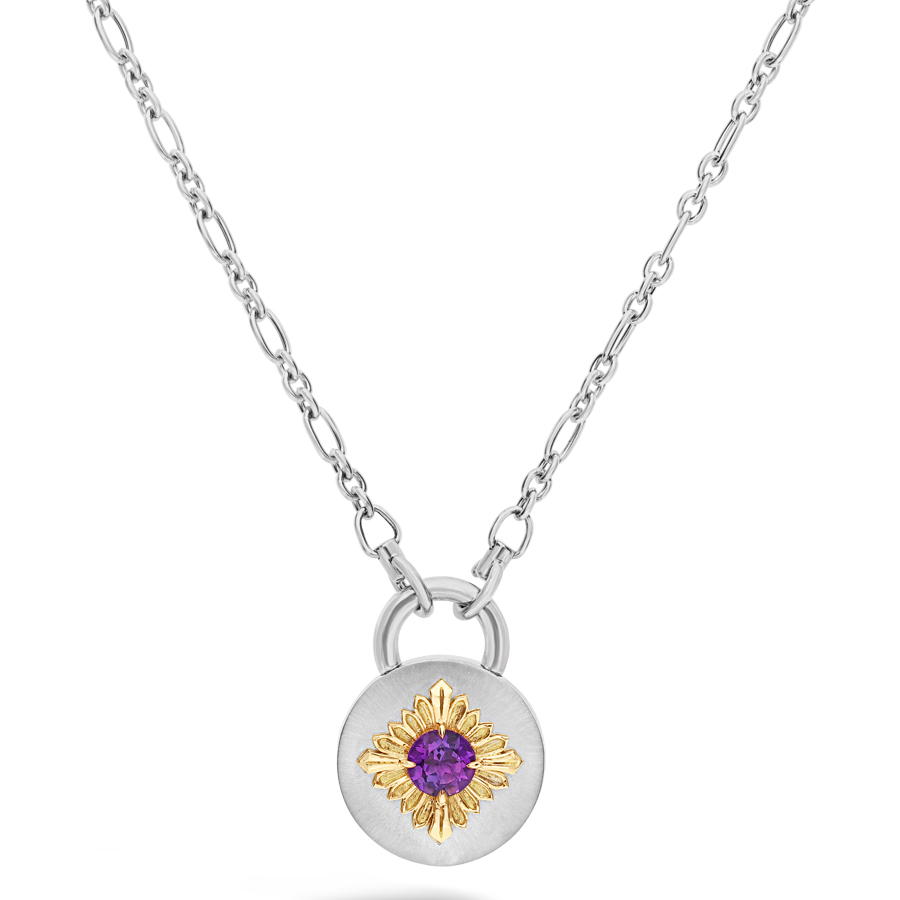 In its boutique at 416 rue Saint Honoré, Rouvenat nurtures elegance. The space accommodates all the jewellery collections and shows them in their best light. It also offers art sponsorships and community events, organises workshops, and showcases artists and exhibitions.
Rouvenat opens the way for the creation of a creative and dedicated community. Responsible gems to enjoy irresponsibly.
Boutique Rouvenat – 416 rue Saint Honoré Paris
À lire aussi :