New Omega
Speedmaster Calibre 321: An exclusive white gold icon!
Omega is starting the year on a good note by revealing a new and luxury variation of its emblematic Speedmaster chronograph in Canopus gold, an exclusive alloy. As for its design, this reference, powered by the Calibre 321, is directly inspired by the first model launched in 1957.

By Nicolas Yvon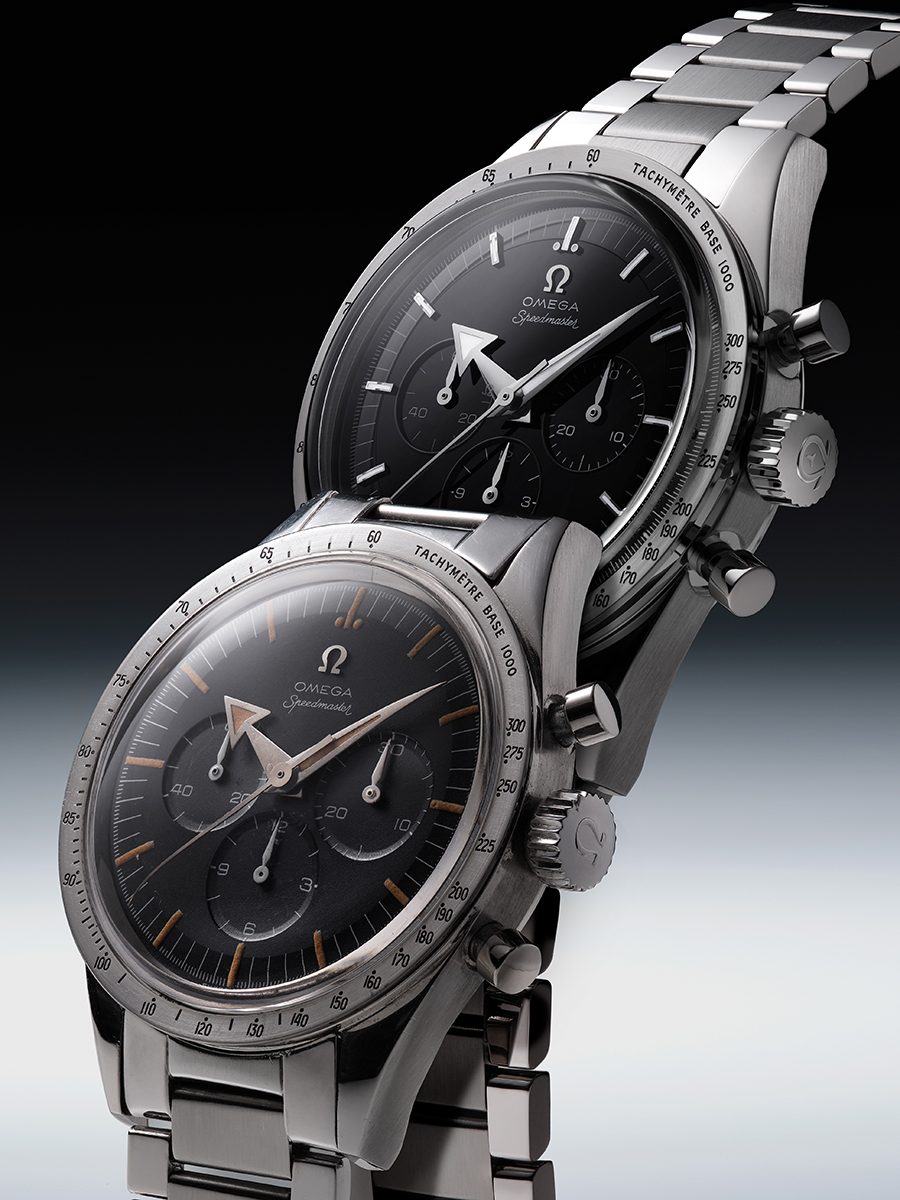 No introduction needed for the Omega Speedmaster, or rather, the "Speedmaster chronograph" to use the correct technical name of this iconic object. Even if, truth be told, Omega fans call it simply and fondly "the Speed".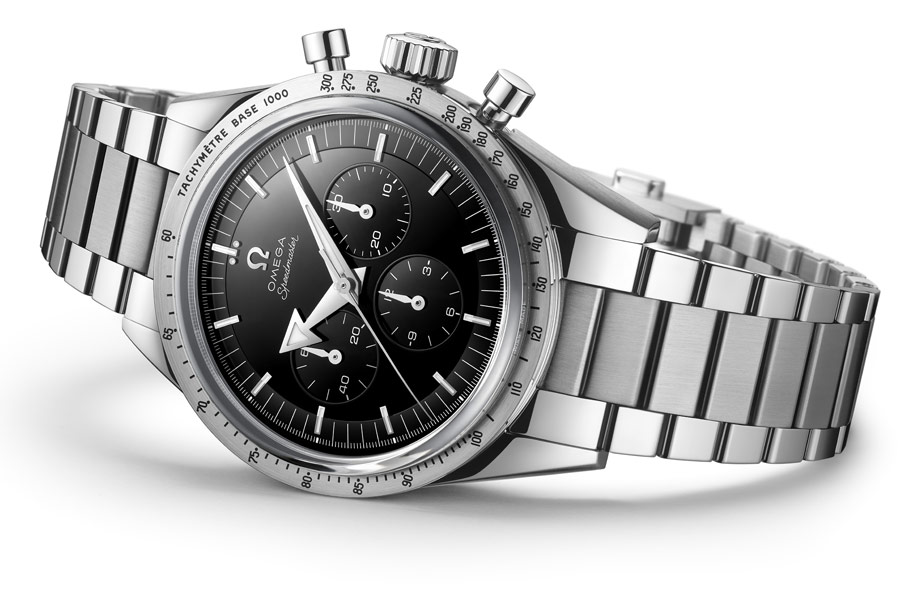 Every Speedmaster enthusiast knows this instrument, which has been a part of the American conquest of space. The astronauts of the Apollo 11 mission wore the timepiece during man's first step on the moon in July 1969. We are not going to focus on the history of the Speedmaster here. If you want to know more, you can read some of the many articles that we have written about this watch.
An exclusive gold alloy
After platinum (2019) and steel (2020), Omega has chosen Canopus gold for its Speedmaster Calibre 321 in 2022. But why call it "Calibre 321"? It is a reissue of the historical movement with manual-winding from the first models and from all the models that went to space. Today, the movement is visible on the case back and displays a beautiful Sedna gold PVD treatment (the Sedna gold is the rose gold specific to Omega).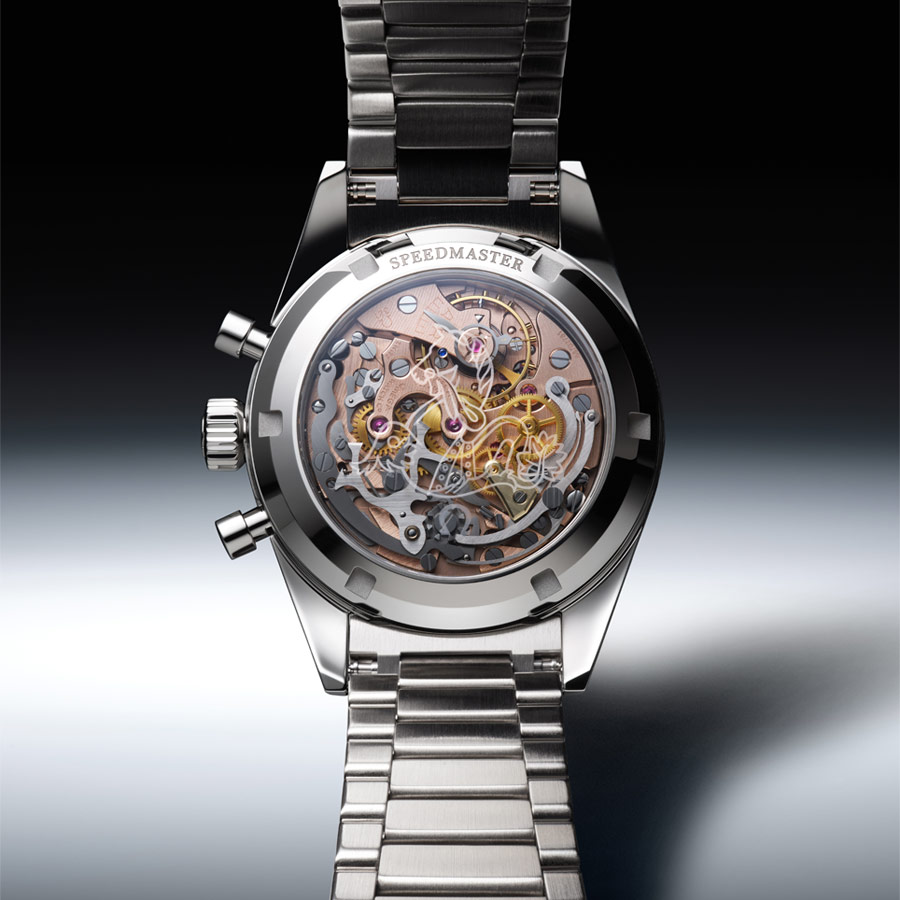 As for the material, Omega has used its Canopus gold (a reference to the eponymous star). The precious metal features on the 38,6 mm case, as well as the strap. This white gold alloy is an exclusive material from Omega. Its high brilliance, whiteness and longevity are the result of a unique composition that includes platinum, rhodium and palladium.
The use of this specific gold impacts the final price, as well as the many qualities that the Speedmaster Calibre 321 displays. Indeed, this instrument costs € 80,000! However, the presence of other elements explains its cost. For example, the black onyx dial or the tachymeter scale with black "grand feu" enamel.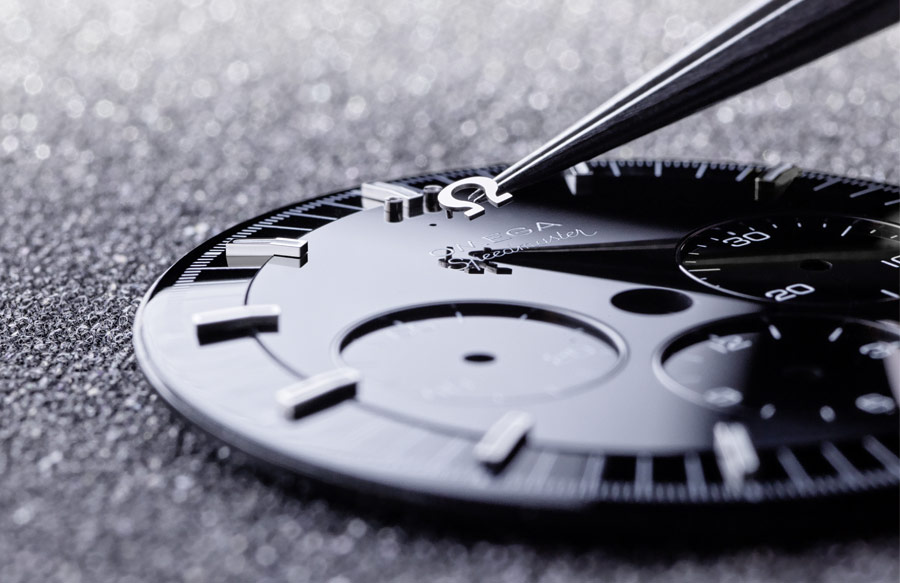 A vintage style inspired by the Speedmaster chronograph from 1957
As for the design, the similarity with the original model from 1957 (code name CK2915-1) is quite shocking.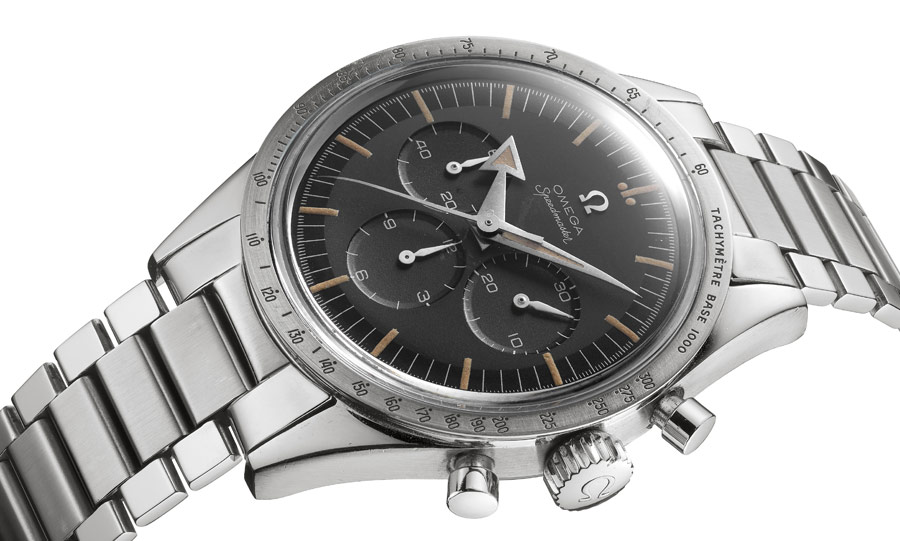 Fans of the brand will recognize, for example, the central broad arrow hands and the dot over ninety. Even the "O" of Omega's logo, at 12 o'clock, is also oval like on the historical piece. Details that "rich" aficionados of vintage watches will love.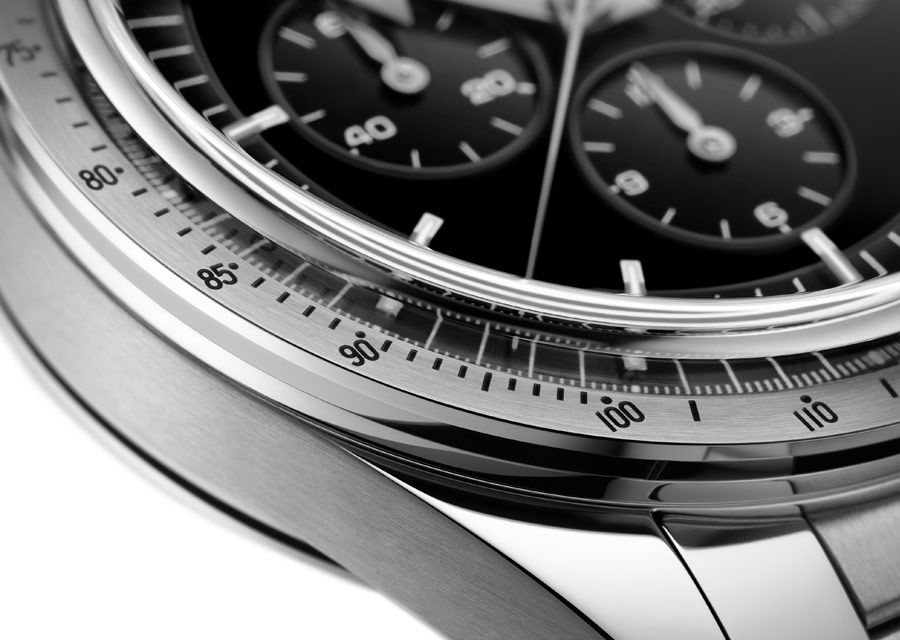 But they will have to be patient if they want to buy this new Speedmaster chronograph. Only available at the Omega boutiques, the brand will release it on May/June 2022. 
Read our detailed data sheet on the Omega Speedmaster Calibre 321 chronograph in Canopus gold.
See also:
Read also: