Cartier new bag
The Double C goes wild: new chain, new colours.
Last august, we had predicted a bright future for Cartier Double C, and it has now become the new "it-bag" to all fashion icons. Seizing the opportunity, the luxury brand has unveiled a new chain version with two exclusive colours, and has announced actress Lilly Collins as its new ambassador.

By Chloé Redler
The new Cartier bag is stirring up passions
Worn by the lead actress of Emily in Paris, this must-have accessory is perfect for city life and is now adorned by a delicate jewellery chain. You can either wear the bag over the shoulder or cross-body, and it will most certainly bring a sophisticated touch and spice up your look.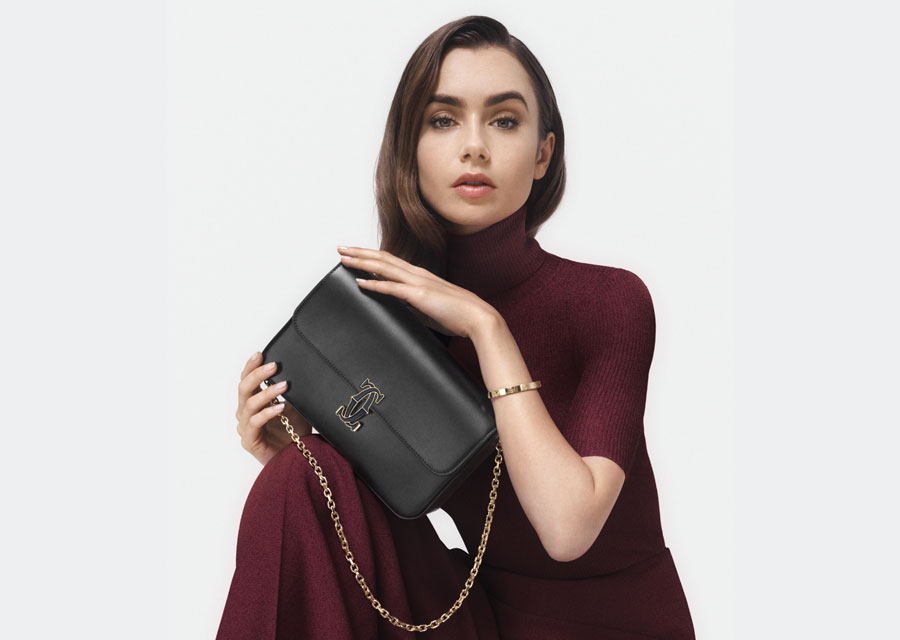 Designed like a jewel and true to the Maison identity, the chain is the detail that makes all the difference. It is featured on two Double C small models (black and cherry red) and on five mini models, including two new pop and frosty shades.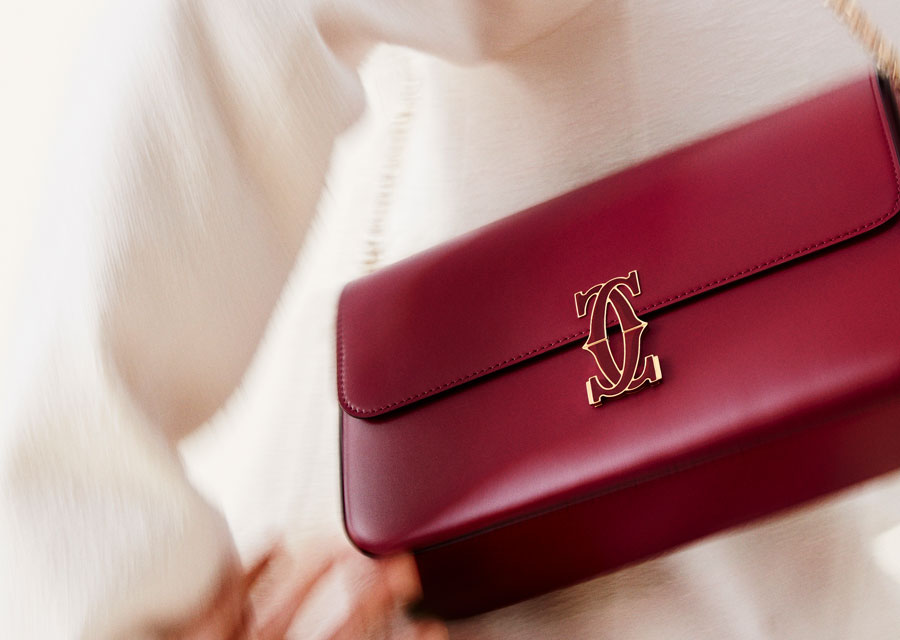 The Double C by Cartier goes green… and blue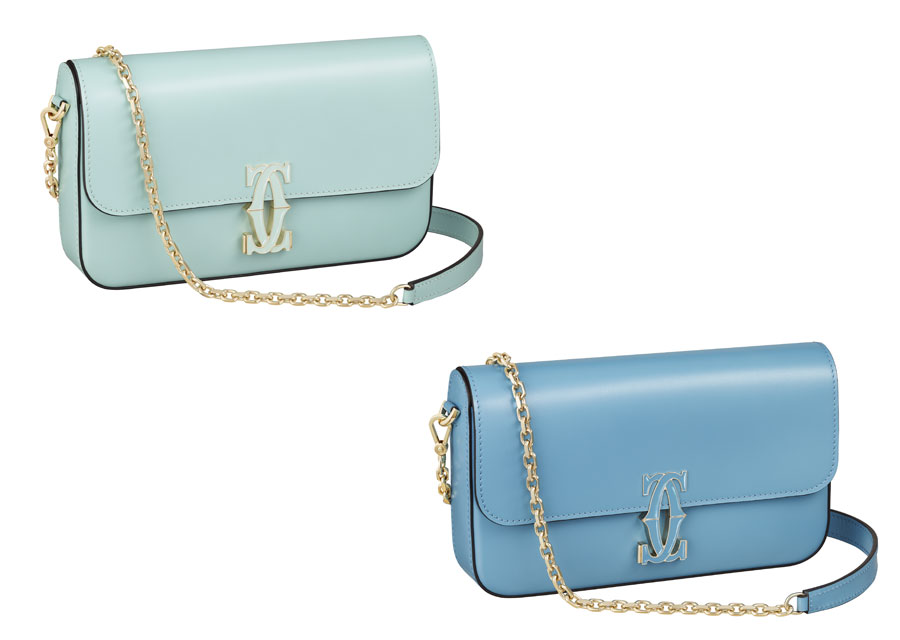 Back, cherry red, powder pink and fuchsia… the new Cartier it-bag reveals an infinite world of possibilities (read our article on the Cartier's Double C bag). Cartier is aware of that and presents two new delicate (but bold!) shades. The mint green version brings a stylish and vibrant look to a dark and elegant outfit. It is also one of the trendy colours of this year's autumn, one that you can match with an oversized coat, skinny jeans and colourful sneakers.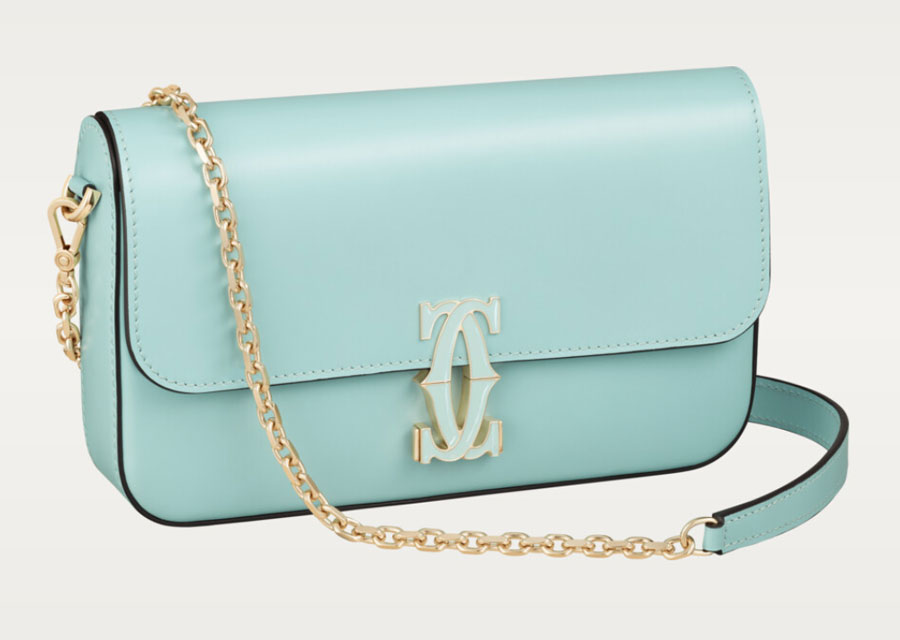 The Capri blue version takes us back to sweet summer memories, which makes it easier to welcome the winter. It is also the perfect item to contrast with the warm colours of the season.
Cartier and the Responsible Luxury Initiative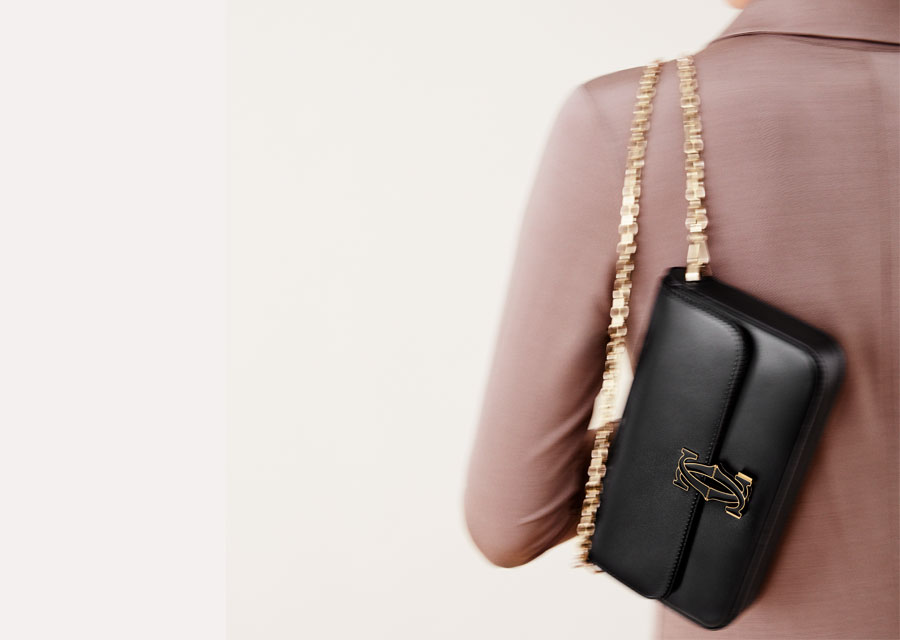 Small, ergonomic, and ultra-minimalist, this signature bag shows the commitment of the brand into adopting sustainable principles and practices. Indeed, Cartier makes it a top priority to know the origin of its leather, ensuring the traceability and the respect of human resources by sourcing its products from within the European Union.
Small model – Available in black and cherry red – 2,800 euros.
Mini model – Available in black, cherry red, powder pink, mint green, and Capri blue – 2 500 euros.