Capsule collection
Rimowa x adidas, the new collab
In focus: Rimowa x adidas unveil their exciting autumn collab: a capsule collection featuring a designer aluminium backpack and lifestyle sneakers.

By Chloé Redler
In khaki, titanium and orange, the RIMOWA x ADIDAS NMD_BACKPACK and the RIMOWA x ADIDAS NMD_S1 sneaker are an invitation to get outside and explore. With their innovative and functional design, these essentials are the perfect pair to roam the urban jungle and push back its boundaries.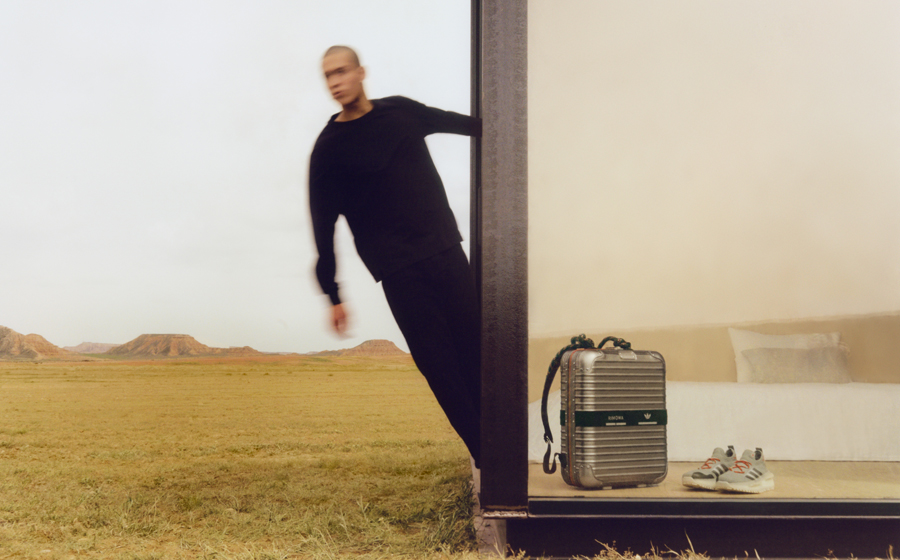 RIMOWA x ADIDAS NMD, a backpack for the future…
Inspired by both brands' universes, the backpack stands out with its unique, unconventional design. Its suitcase format accentuates its original and avant-garde look.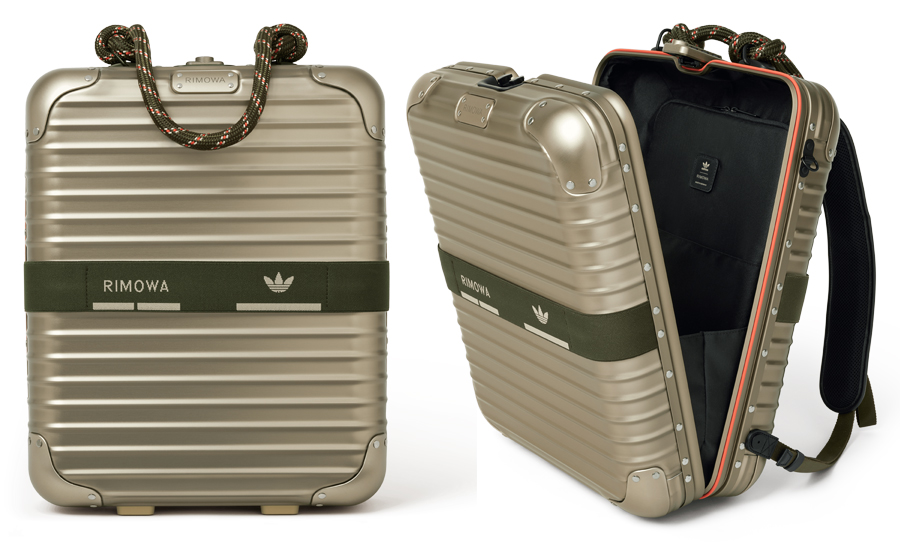 With its ultra-resistant grooved aluminium, the NMD is ready to face the bustling city as well as the freedom of the great outdoors. This iconic material, central to the brand's high-end luggage accessories, evokes the fuselage of the first all-metal civil aircraft made in Germany (see our article on Rimowa). It is equipped with a rope handle and straps, each with its own carabiner, to ensure great portability. There are also loops for the thumbs or the rope straps. A suitcase handle, held in place by an elastic strap, extends to make the backpack a piece of luggage in its own right. Just as functional as the exterior, the interior of the model reveals two deep pockets with zippers as well as a special pocket to hold a 16″ laptop.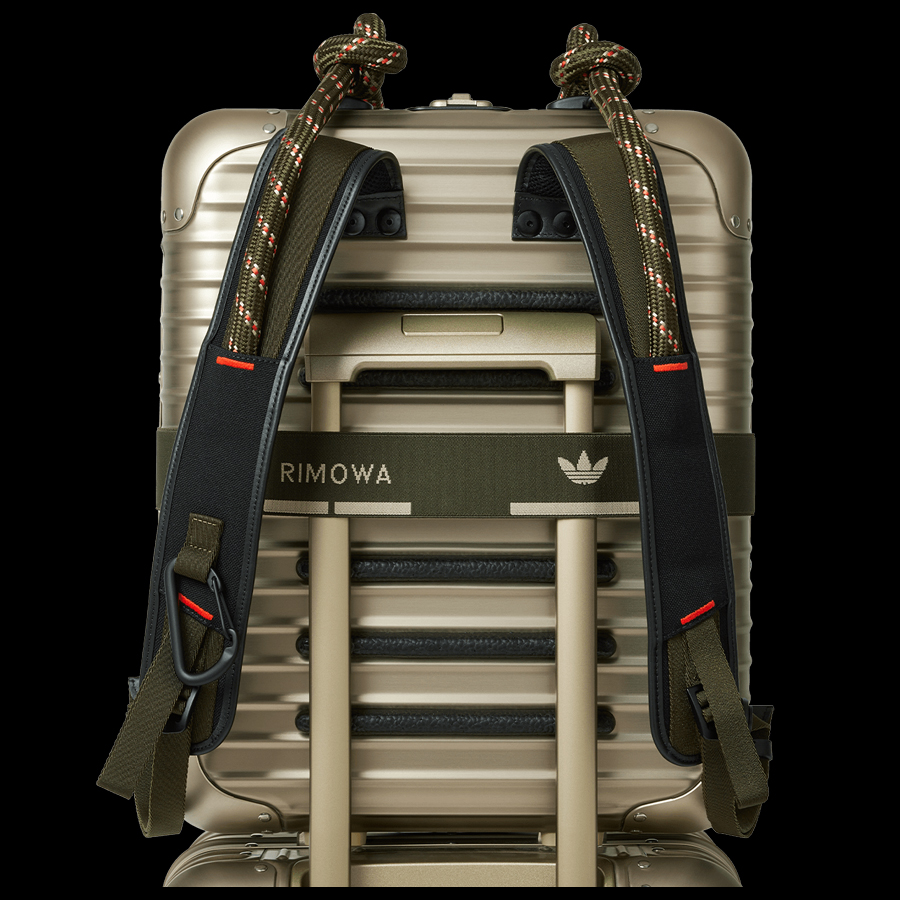 … and a lifestyle shoe
The RIMOWA x ADIDAS NMD_S1 sneaker completes the urban explorer's gear.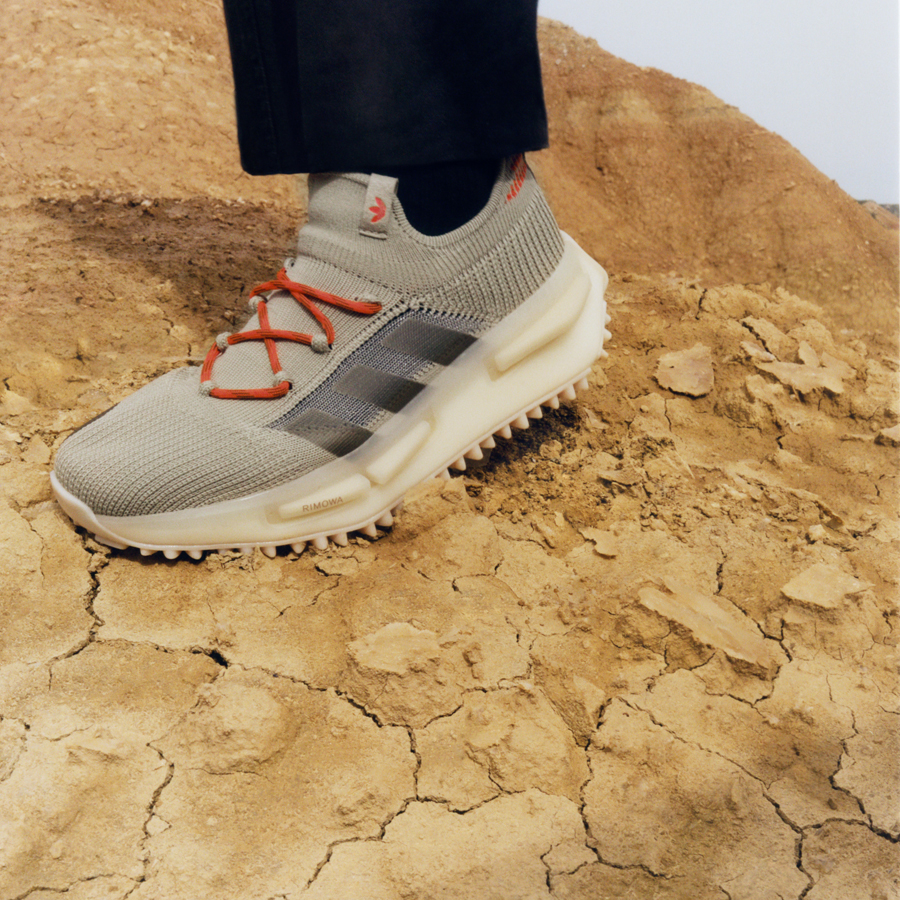 This exclusive edition benefits from the undeniable comfort of the ADIDAS NMD_S1 and features Primeknit uppers in a soft grey inspired by titanium. Contrast is provided by the very flexible midsole (Adidas Boost) with its translucent beige colour. It discretely features the coordinates of the headquarters of the two German-based brands. Coordinating orange laces make the sneaker stand out.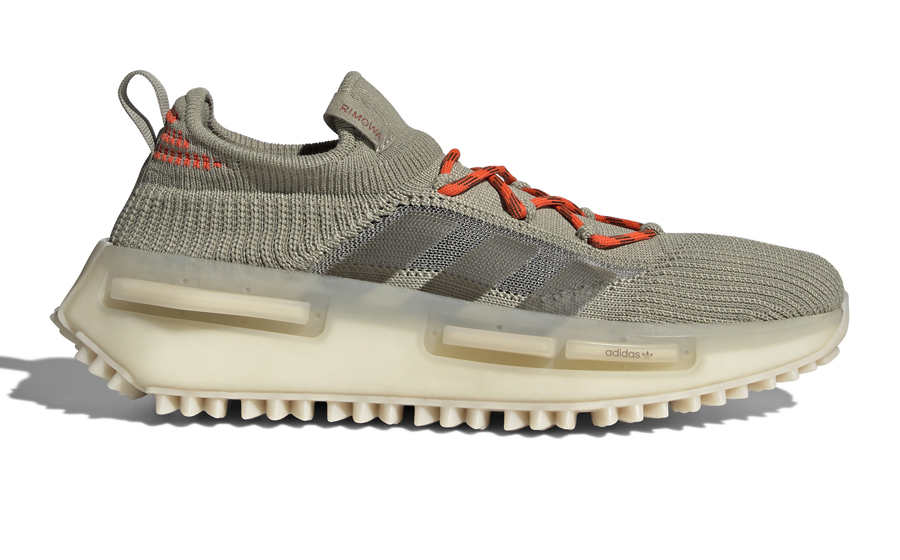 The items are available through adidas Confirmed and on adidas.com. Careful, folks, the backpack is a limited edition, so there might not be enough to go around! Available in Rimowa and adidas shops and on the brands' websites.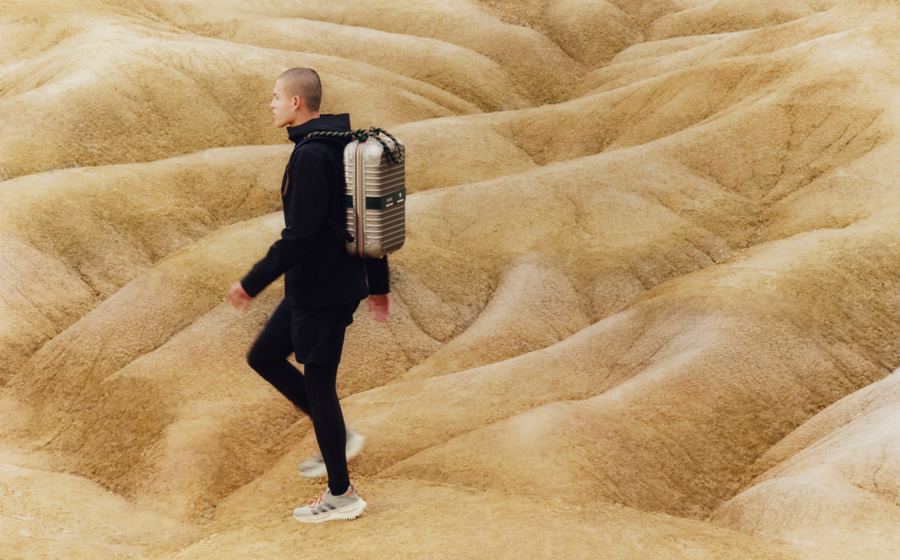 Price of RIMOWA x ADIDAS NMD_S1: €250
Price of RIMOWA x ADIDAS NMD_ BACKPACK: €1,500
Read also :