New Boutique
Tudor reveals its pop-up store on the Champs-Élysées
Tudor is opening a new pop-up store, designed with Maison Dubail, on the world's most beautiful avenue. Located at 65-67 avenue Champs-Élysées, the new boutique proudly presents the timepieces from the brand.

By Chloé Redler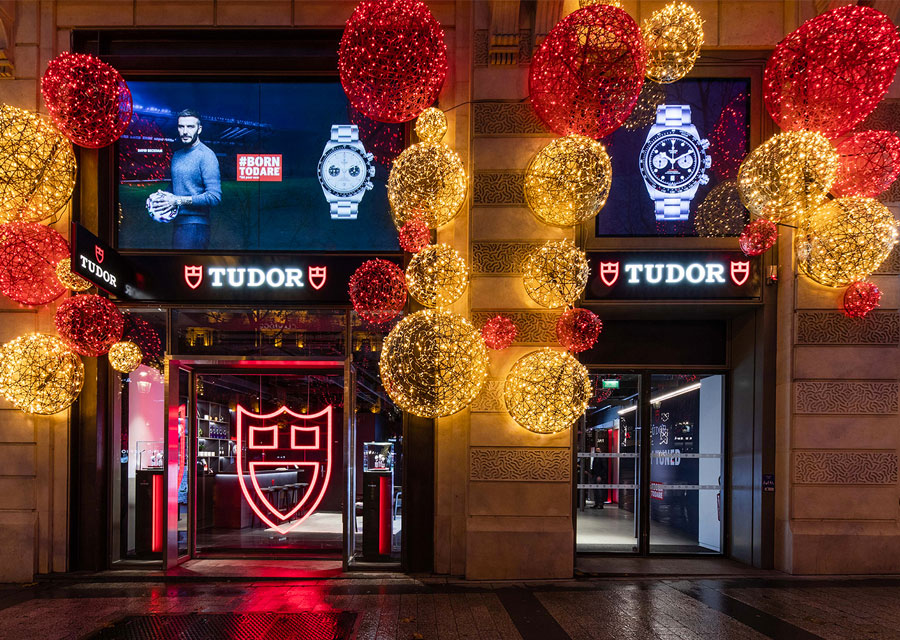 Tudor and Dubail: a privileged partnership
As an illustration of the special ties between Tudor and Dubail, the new pop-up store resulting from this collaboration is open since December 2nd for an undefined period. A perfect timing with the end of the year festivities that will bring much success to the brand… more than it already has!
This is not a first for Dubail. Indeed, the Maison has been a loyal partner of Rolex (which owns Tudor) for many years and opened the brand's first boutique on the Champs-Élysées in late November 2020. Besides, in 2008, it inaugurated a Rolex boutique on the prestigious Place Vendôme. A logical continuation…
More than a boutique, a concept store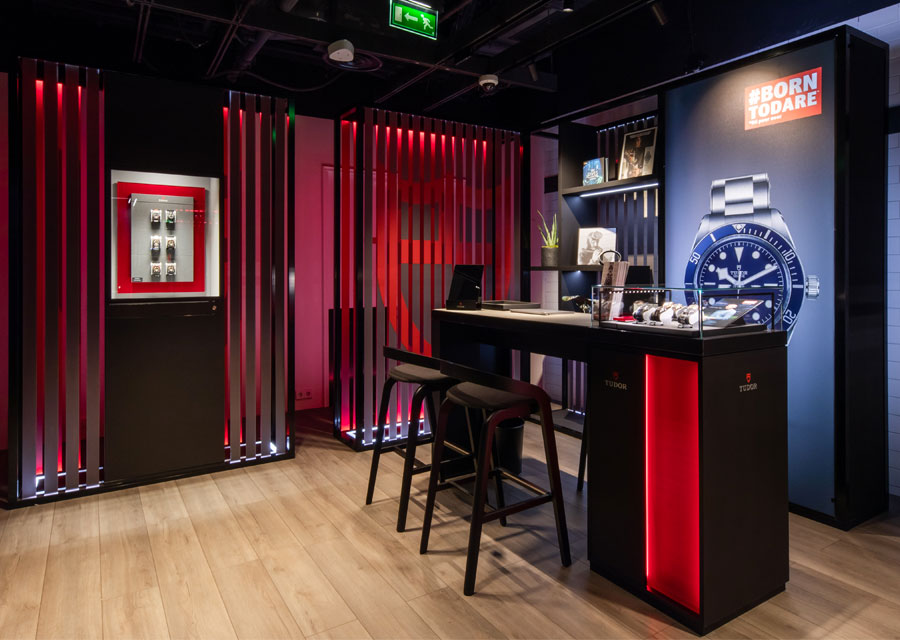 Through the shop window, the shield (the brand's symbol) in red neon welcomes us with a smile inside the 237m2 area. Conoisseurs and visitors will get an immersive experience inside this universe where they will be able to admire the iconic watches from the manufacture and also its new models. Seeing the Black Bay Fifty-Eight Bronze Boutique Edition (only available in this pop-up store) next to the brand's ambassadors such as David Beckham or the All Blacks, and the national navy, instils in us the urge to dare (#borntodare).
Read all of our technical data sheets on the Tudor's watches.
Pop-up store at 65-67 avenue des Champs-Élysées, Paris 8e.
Read also: