JEWELLERY SELECTION
O jewel, my jewel
Jewellery is eternal. A jewel stays with you and can be passed on. Chanel, Cartier, Dior, Nava Joaillerie, Eli Paris, Ole Lynggaard, Atelier VM... These great maisons offer a select few pieces, at the height of glamour and freshness.

By Chloé Redler
CHANEL – Lune de Chanel ring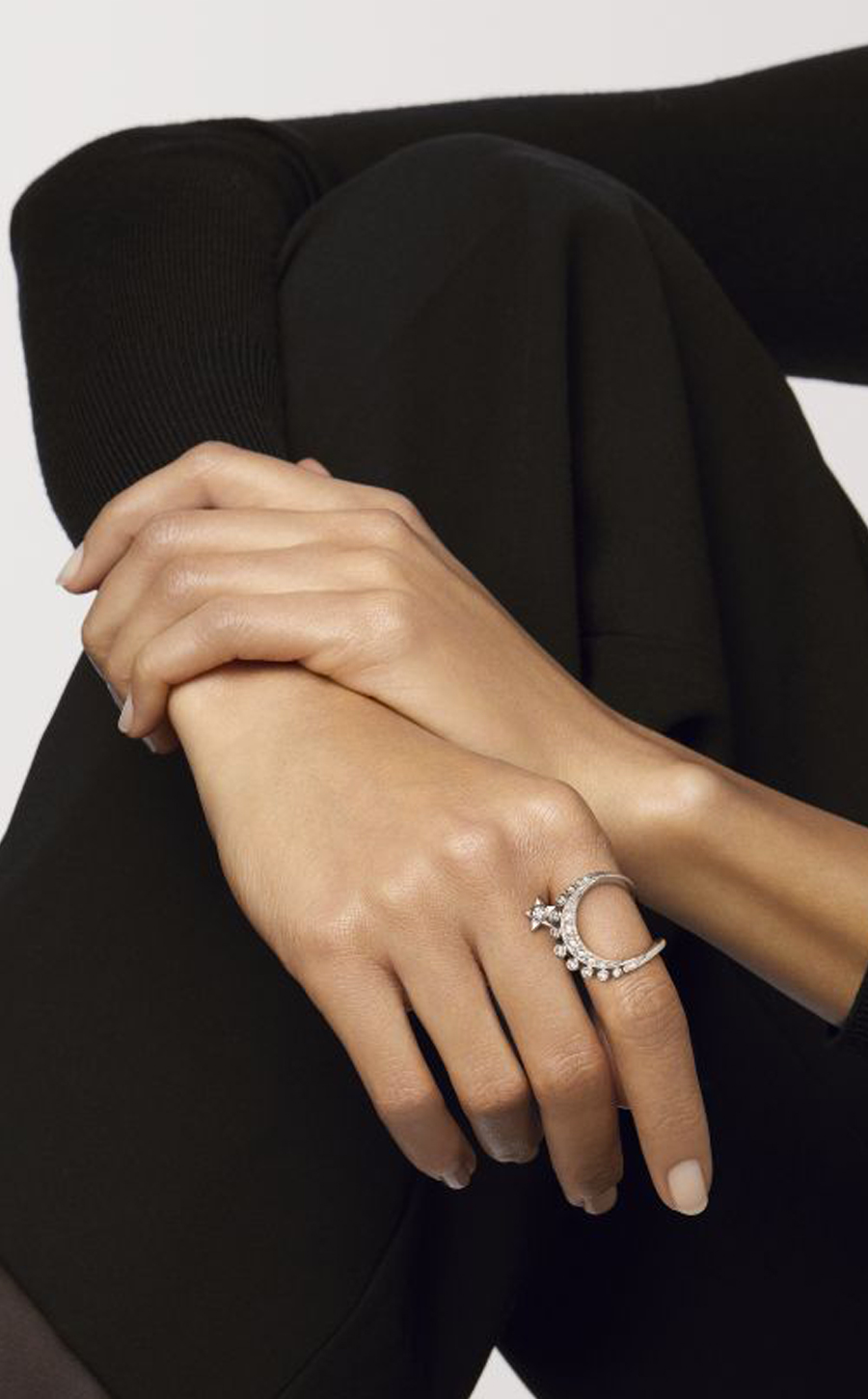 Everything orbits around the Lune de Chanel ring. The core of this ornate and radiant jewel is a precious crescent, set with 25 brilliant-cut diamonds. This eye-catching celestial body elegantly revolves around the wearer's finger. A single diamond, like a lucky star, watches over its owner.
Price: €14,600
DIOR – Rose des Vents necklace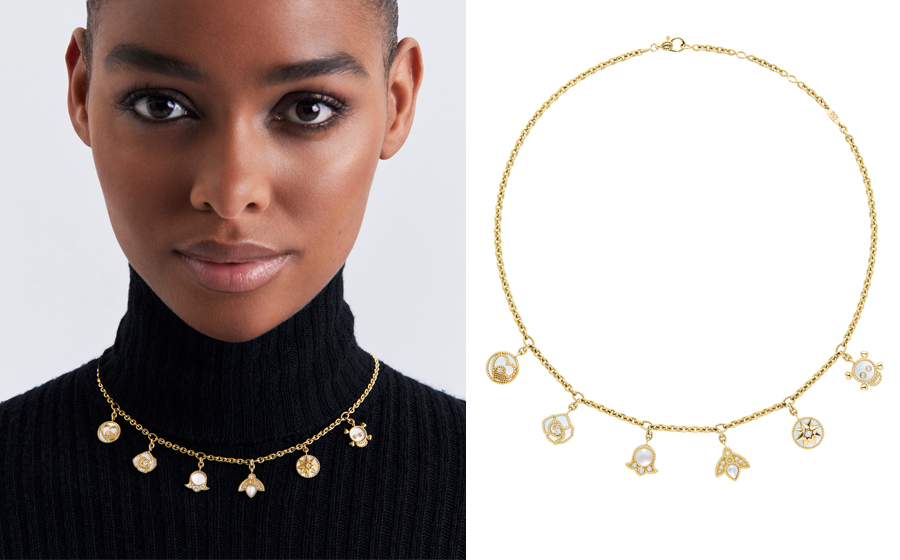 The Rose des Vents line is one of Dior's classic collections. It now welcomes a choker necklace, made of adorable charms hanging off a subtle yellow gold chain. A flower, a wind rose (rose des vents in French), a heart, a skull: the maison's iconic designs share the bill. These lucky charms are to be worn close to your heart. They are made of yellow gold and mother-of-pearl, and set with diamonds that truly make them shine.
Price: €11,000
CARTIER – Trinity For Chitose Abe of Sacai
The timeless Trinity ring from Cartier is revisited by Chitose Abe, founder of Sacai, for a capsule collection. This version offers multiple permutations. The classic grey gold and rose gold rings of the Trinity have been elongated, while the yellow gold ring remained circular. The bands can now encircle three, or even four fingers depending on how they're worn. This collection hits the mark: the triplet ring also comes in an earring variation, for an ultra-modern look.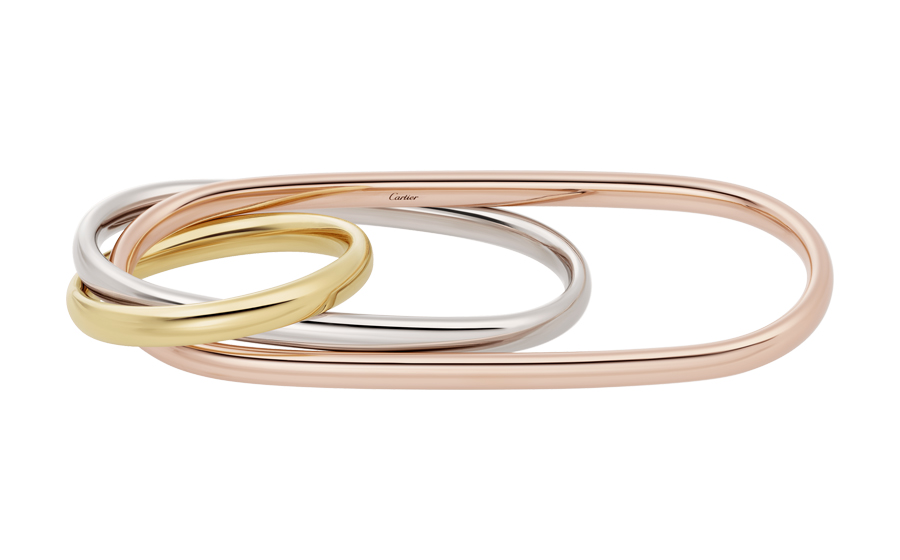 Price: Double ring – €4,200 – Triple ring – €5,050
NAVA JOAILLERIE – Giovanella necklace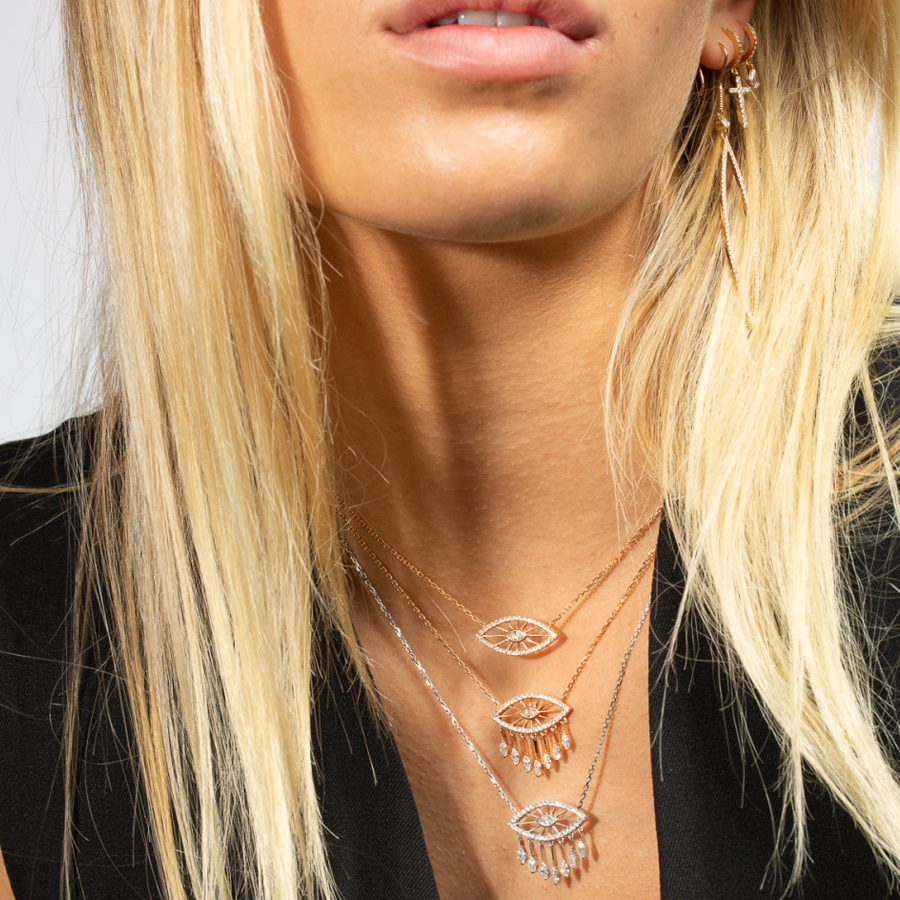 Holding the Giovanella necklace from Nava Joaillerie is like having magic between your fingers. It is an aesthetically strong piece, with its talisman-like design. This infinitely delicate marvel comes in three variations: white gold, rose gold, and yellow gold. Seven small pendants, set with marquise-cut diamonds, hang down from its central eye, and fall on the skin with ease. Simply exquisite.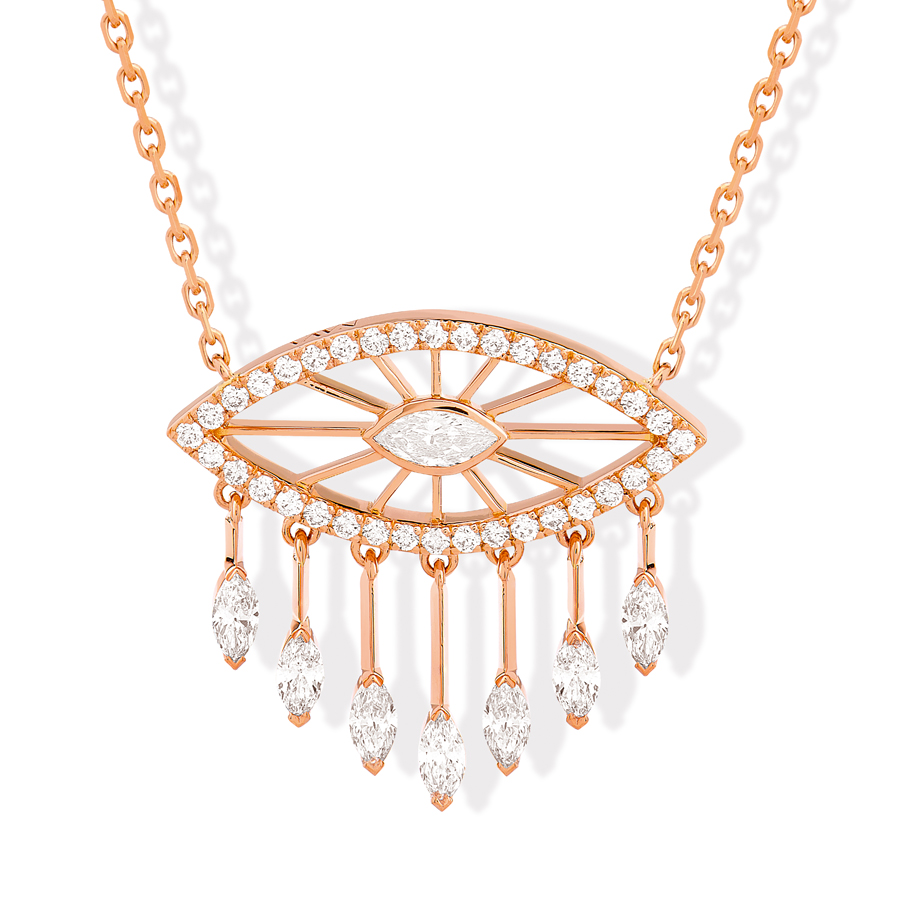 Price: €5,690
LASSAUSSOIS – Les Inséparables ring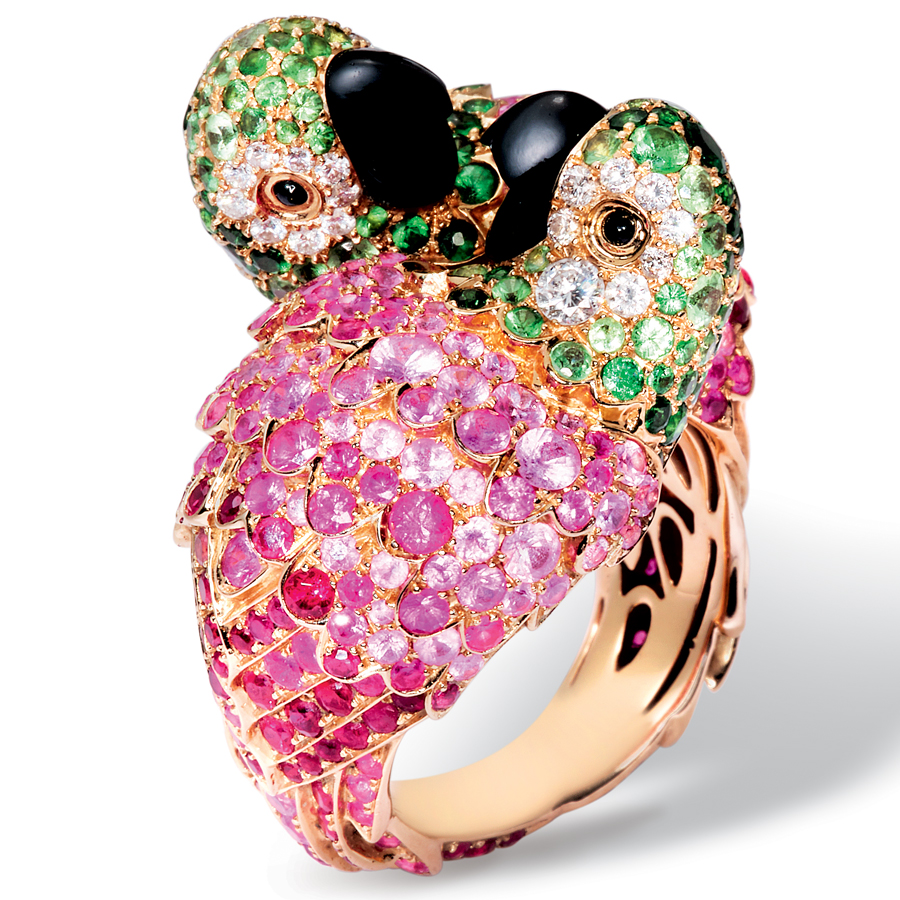 Who would dare to separate this pair of lovebirds? Not Lassaussois, who unites them for life on this unique ring in white gold. These fine-feathered friends are set in a myriad of diamonds and coloured gemstones of various hues. A jewel that is sure to remain an eternal companion.
Price: €11,000
OLE LYNGGAARD – Twisted Love Bands earrings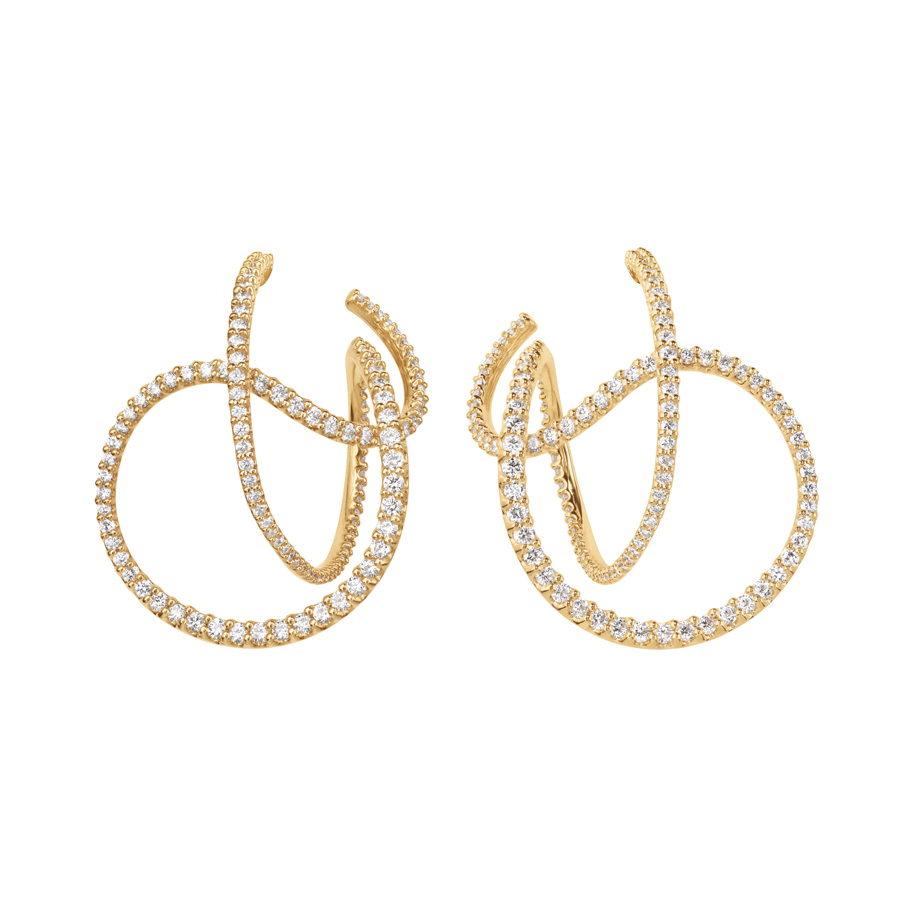 With its unique shape, this jewel will make your head spin. The yellow gold Twisted Love Bands earrings, designed by creative director and designer Charlotte Lynggaard, seem to have a mind of their own. The 124 diamonds, with their precious curves, loop in on each other and create a complex ballet where everything falls into place.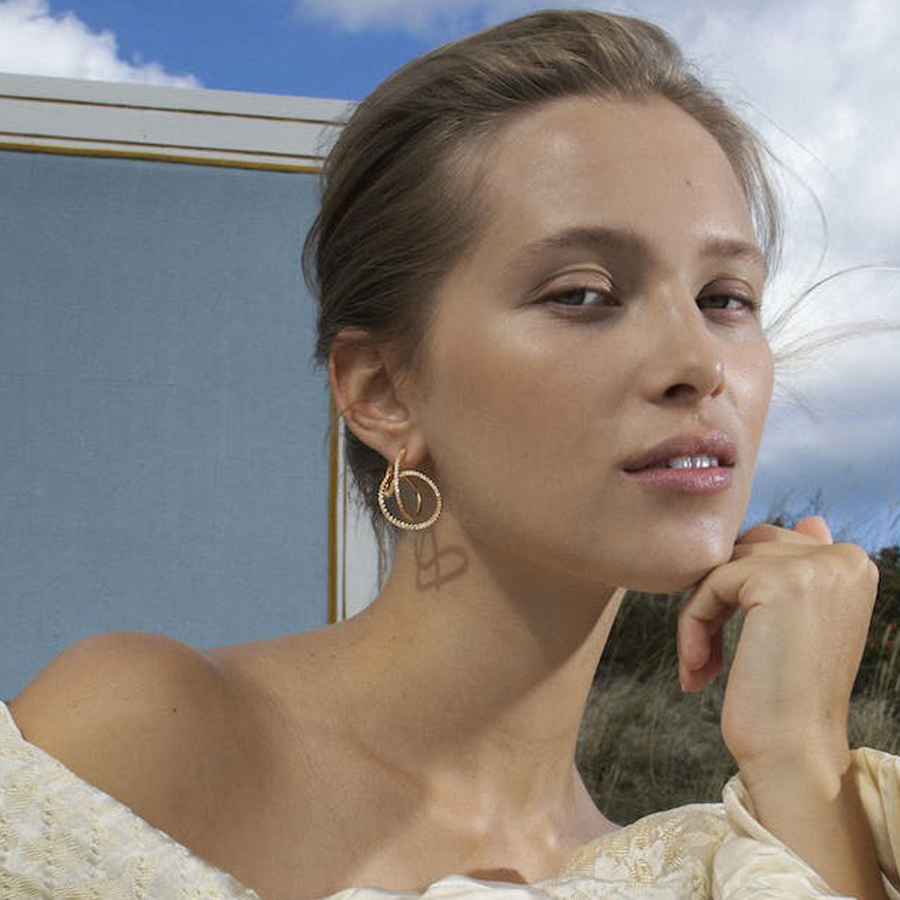 Price: €18,100
ISABELLE LANGLOIS – Flora Pensée ring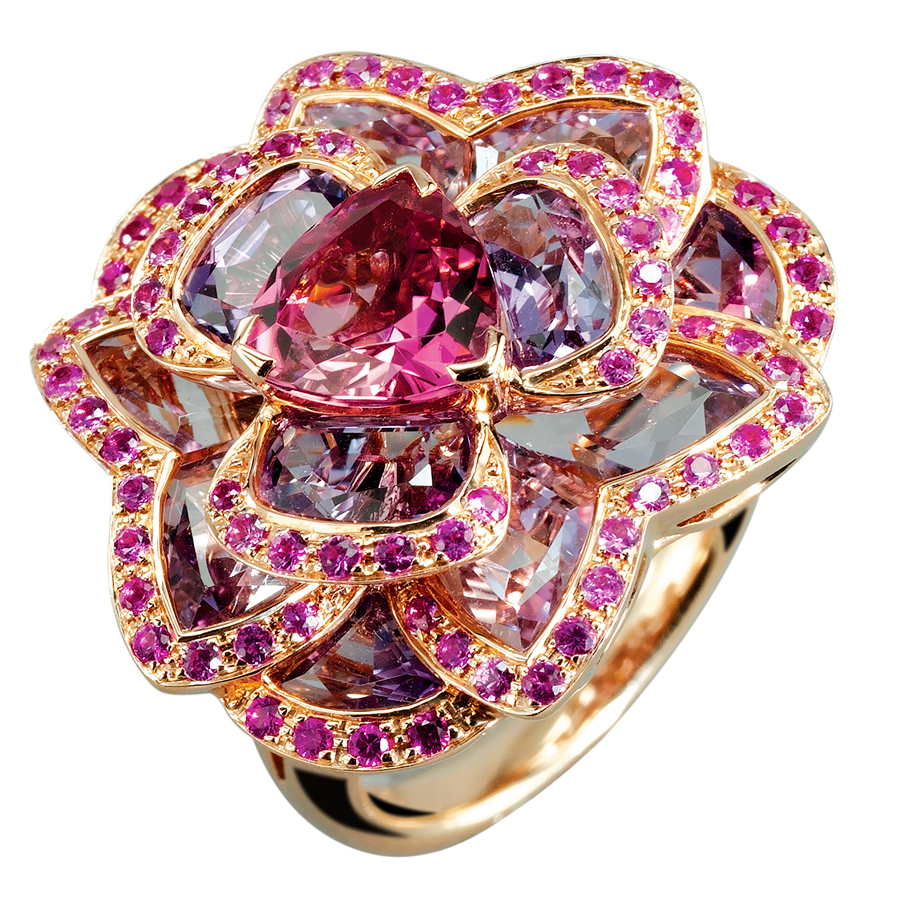 The Flora Pensée ring is part of the collection of the same name, designed by Isabelle Langlois. Here, she cultivates the art of flowers with this oversize piece, from which wafts the sweet smell of nostalgia. The ring, made in rose gold, blossoms in a gradient of pinks and fuchsias, a colourful and sparkly bouquet of tourmaline, amethyst and sapphire.
Price: €9,890
ASHAHA – Chaba cuff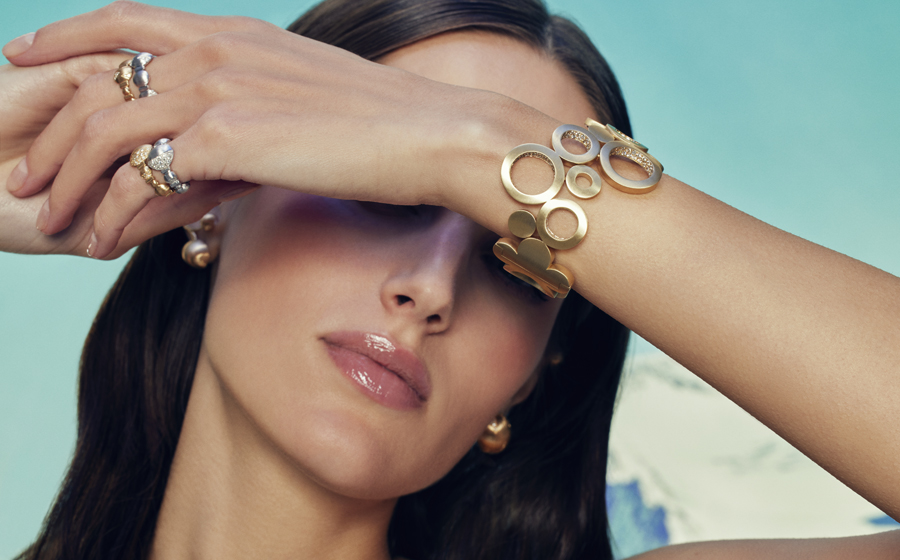 Ashaha founder Uma Jémil breaks with high jewellery tradition with her Chaba cuff. This geometric and futuristic piece is an ode to the circle. The simple shape is given pride of place: solid or outlined, in different sizes, crafted in yellow gold and covered in many diamonds. A cuff for those who are unafraid to burst out of their bubble.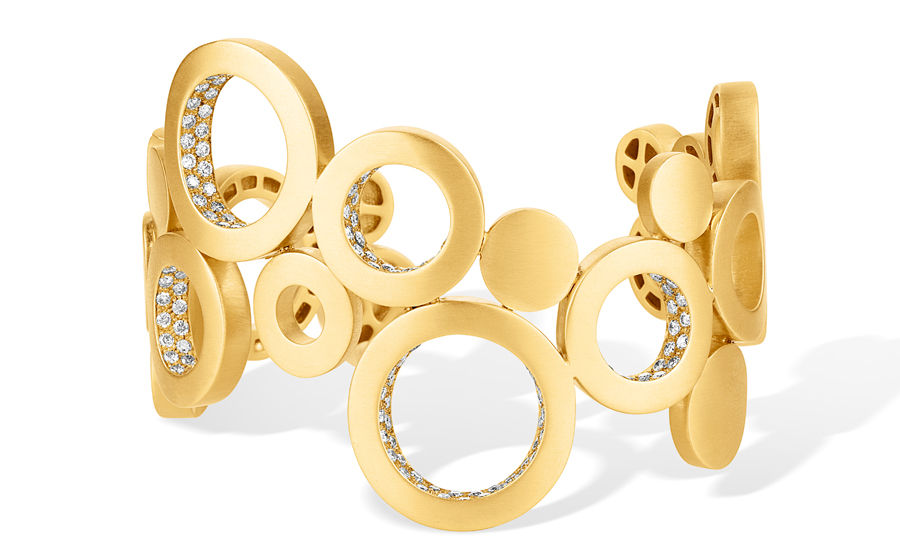 Price: €29,000
ATELIER VM – Essenziale necklace
No-frills perfection. It could be the mantra of Atelier VM, with this ultra-minimalist venetian gold chain. The refined, delicate necklace has no clasp: it is directly welded around the neck by the jewellery artisans of the atelier. The brand offers three variations in yellow gold, grey gold and rose gold. Utter timeless beauty.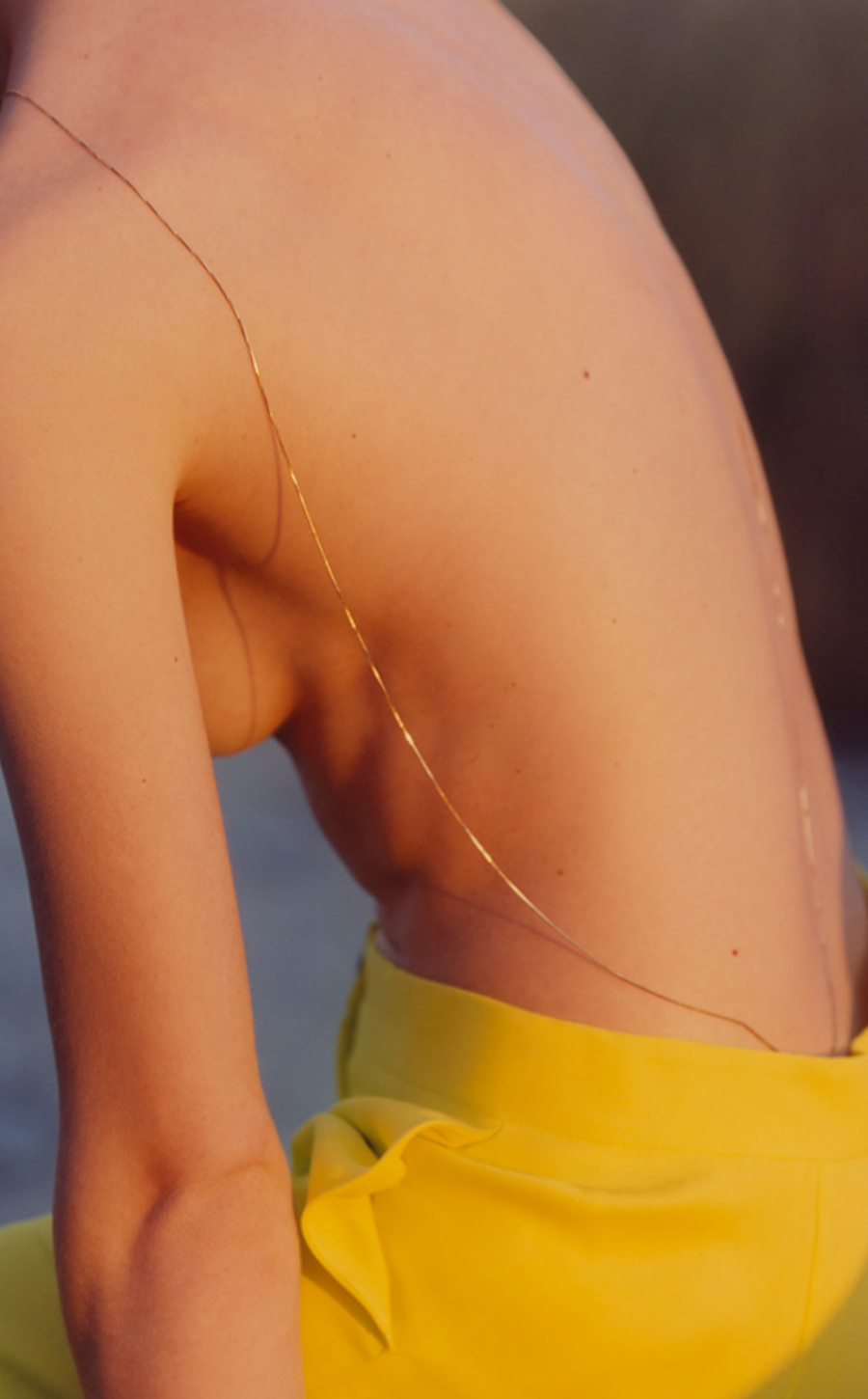 Price: €680
ELI PARIS – be eli couture ring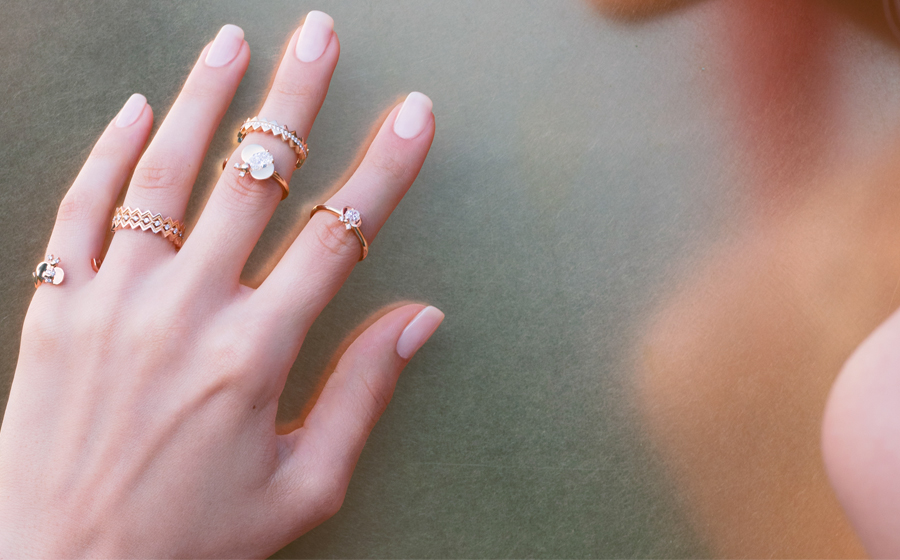 Taking inspiration from the hive, eli Paris introduces a wedding ring in a structured braided honeycomb pattern. The ring comes in yellow gold, white gold and rose gold, Responsible Jewellery Council certified materials. This approach is near and dear to the heart of the brand. The wearer of this geometric piece will be queen for a day.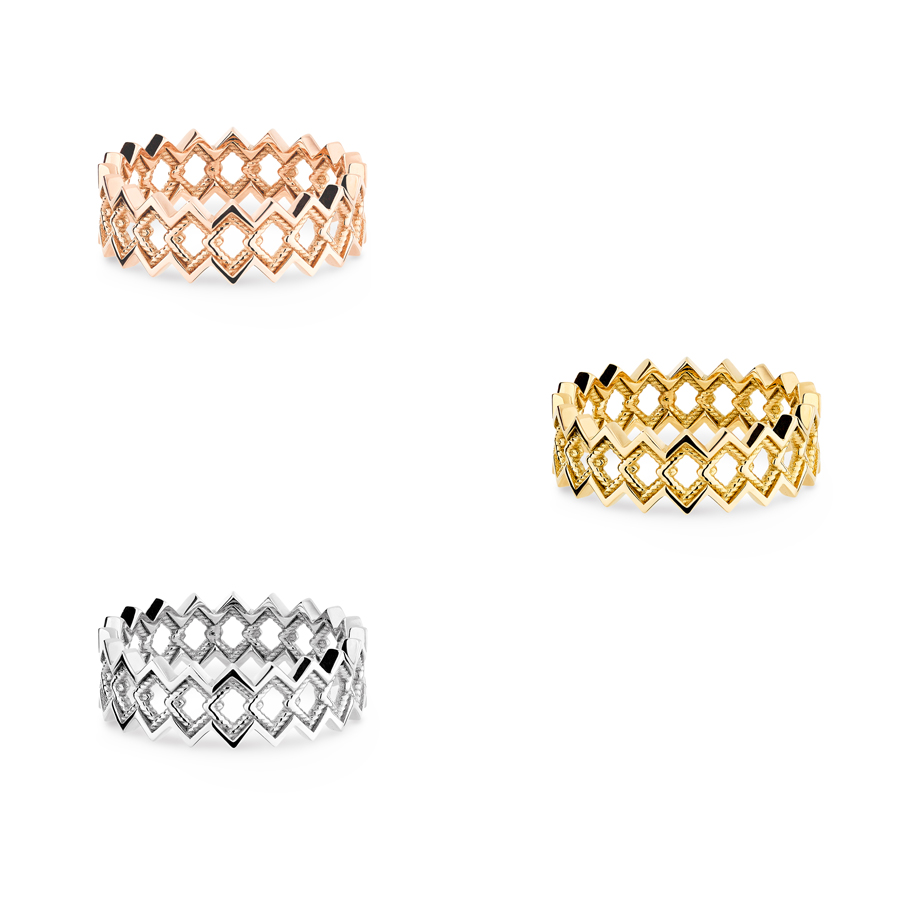 Price: €1,350
See also: